With a long holiday weekend ahead, you are likely putting together a menu plan for a festive get-together or two. Cookouts are one of our favorite parts of summer, and are extra-timely now, as family and friends are beginning to get together again. As you organize your grocery shopping list (don't forget the charcoal!) and dream of all the tasty home-cooked food in your future, be sure to add a few Pennsylvania-proud recipes to the list.
We've got plenty of creative, delicious ideas about how to incorporate locally-sourced ingredients, like meat, cheese and veggies, into classic summertime dishes. Here are seven recipes to try this weekend: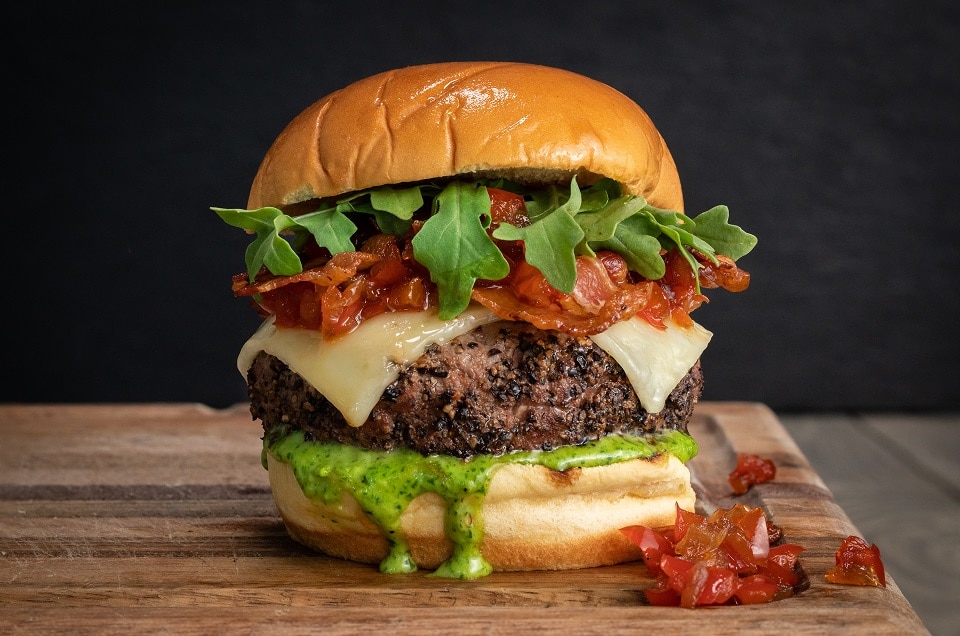 No 4th of July celebration is complete without three things: catching fireflies, lighting up sparklers and enjoying a grilled hamburger. We always choose PA beef for a juicy, savory patty, of course (try Primal Supply, WindSwept Angus, or Bow Creek Farm) but this incredible all-PA-everything masterpiece goes above and beyond your average backyard burger. Martin's Potato Rolls provide the base, and the well-seasoned burger is dressed up with havarti cheese (try slices from September Farm), bacon (can't go wrong with Leidy's), arugula, and not one, but two scratch-made sauces: a basil-flecked aioli, and local red pepper relish.
Find the recipe here: The Ultimate PA Cheeseburger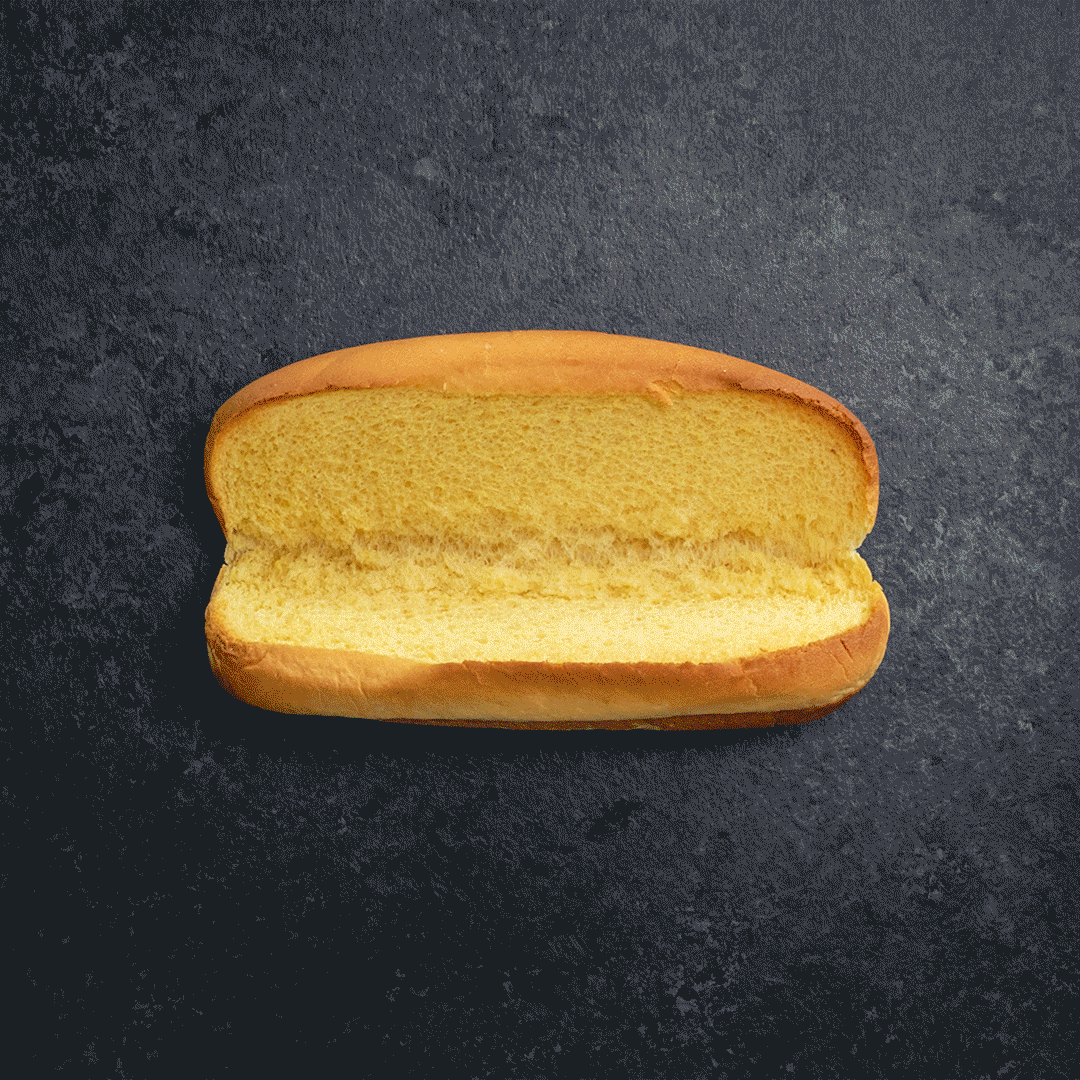 Excuse us while we wax poetic about perhaps the most unassuming of BBQ foods: the hot dog. While some see this humble tubed meat as mere kid's food, we see it as a salty, savory canvas on which to paint with any and all toppings — your imagination is the only limit. For some epic hot dog inspiration, check out our five preferred ways to dress up a local dog (we like Hippey's): Classic, PA Dutch, Sweet Corn, Bacon and Cheese, and Mushroom and Swiss. If you just can't choose one, set out a toppings bar so everyone can make a bespoke combo.
Find the recipe here: How to Make 5 of the Tastiest PA-Proud Hot Dogs Ever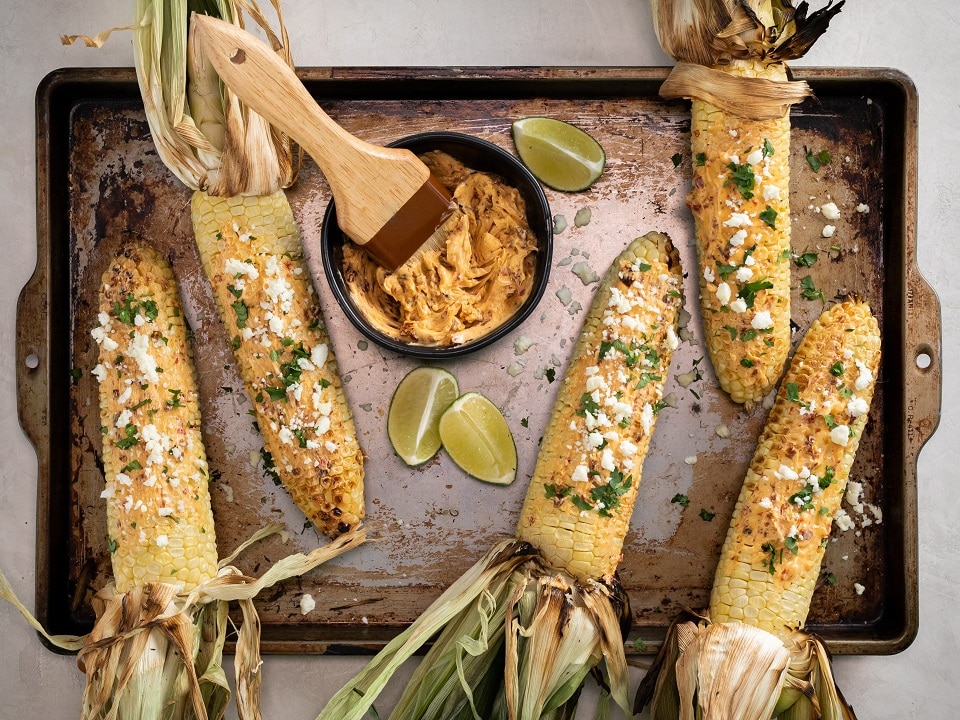 While the grill is fired up, throw on some ears of corn for a no-stress side dish. PA corn is just coming into season and the sweet, crunchy flavor is just as wonderful as we remembered from last summer. You can keep the flavor straightforward, with a touch of butter and salt, or go big with chipotle spiced compound butter, with a spritz of lime and crumbled Cotjia cheese, inspired by Mexican street corn.
Find the recipe here: PA Grilled Corn with Chipotle Butter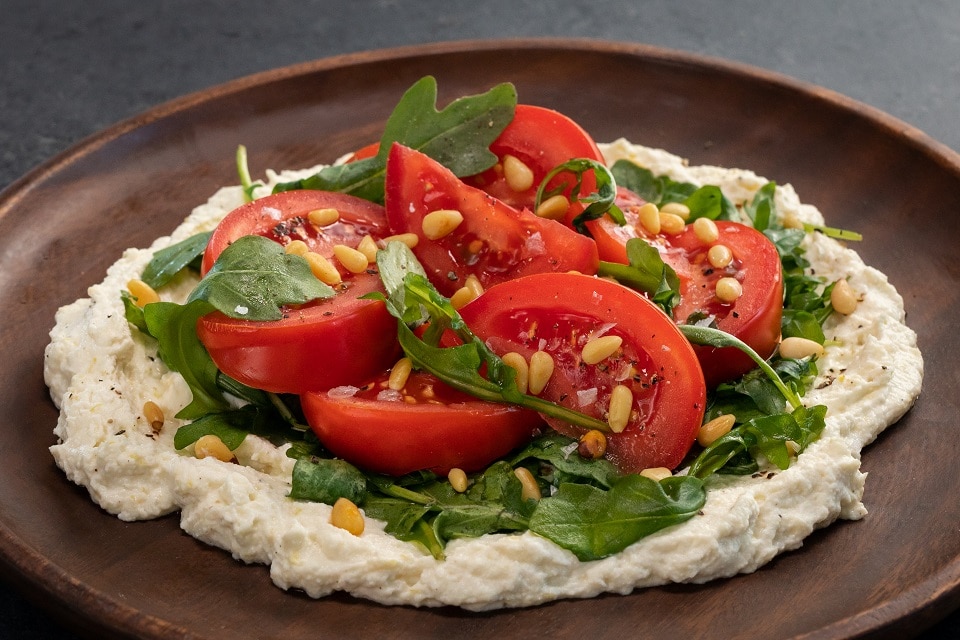 When preparing a big spread, a back-pocket side dish recipe is your best friend. If it's one your kids can help with, even better! And if it doesn't require turning on the stove or oven, you've got a true winner! This tomato recipe checks all those boxes: while you whip the ricotta cheese spread and cut the tomatoes, your kids can make the easy arugula salad and help you arrange the dish on a platter. Cool, light and refreshing, this nutritious salad is a great compliment to all those grilled meats.
Find the recipe here: PA Tomato and Whipped Ricotta Salad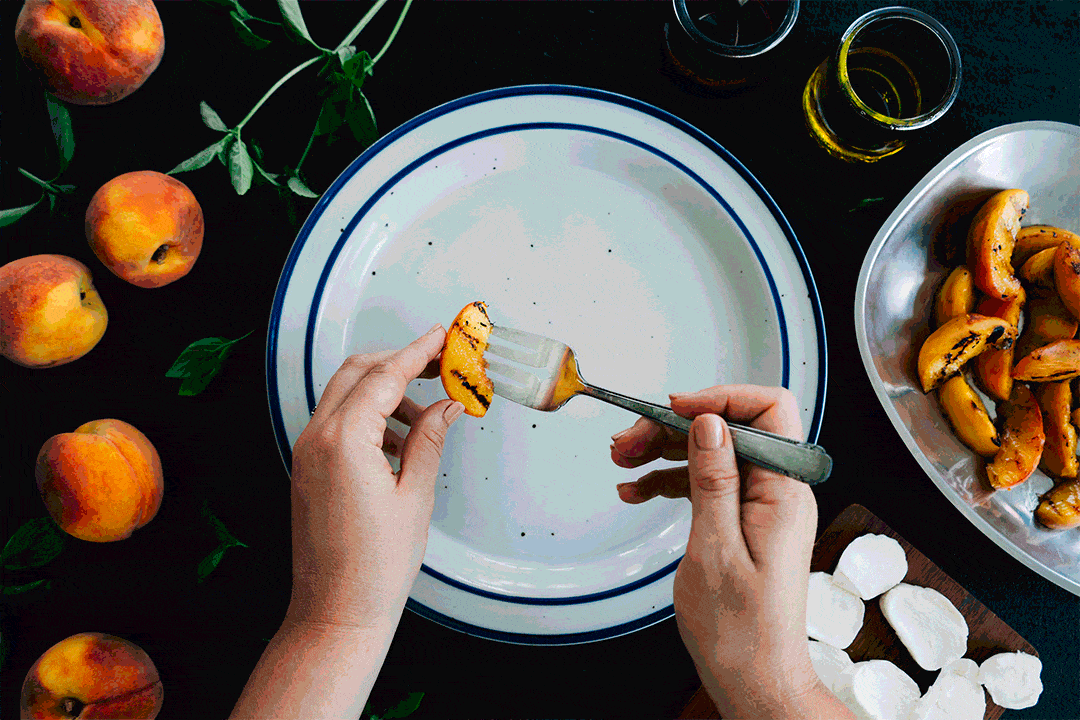 Is there room on your cookout table for two fruit-and-cheese salads? Yes! This fresh take on a Caprese salad is different enough from the tomato salad above that it actually makes a lovely compliment to it. Use the ripest Pennsylvania peaches you can find, plus local fresh mozzarella — we love Caputo Bros. Creamery — for a sweet-and-salty punch that's dressed beautifully with a rich balsamic glaze and fragrant backyard basil.
Find the recipe here: Caprese Salad with Pennsylvania Peaches and Balsamic Drizzle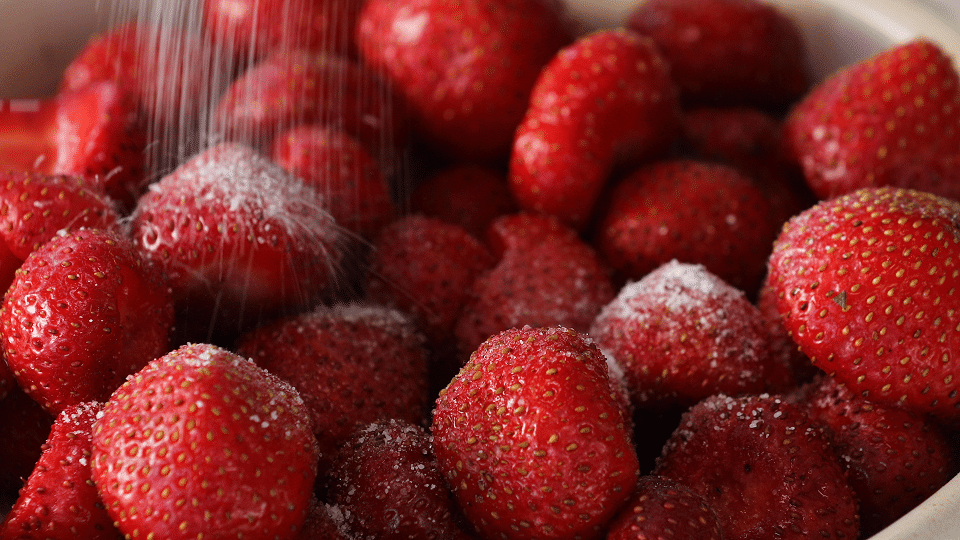 End your Fourth feast on a perfect, seasonal note with these homey strawberry shortcakes, which put local strawberries in the spotlight. Fresh-baked shortcake and luscious berries are doused in cold PA milk (stay with us here) and topped with a dollop of whipped cream. The cold milk might sound odd but this classic PA Dutch technique really ties the whole thing together — think less-sweet melted ice cream. It makes for a nourishing, not-too-decadent dessert that the whole family will love.
Find the recipe here: PA Dutch Strawberry Shortcakes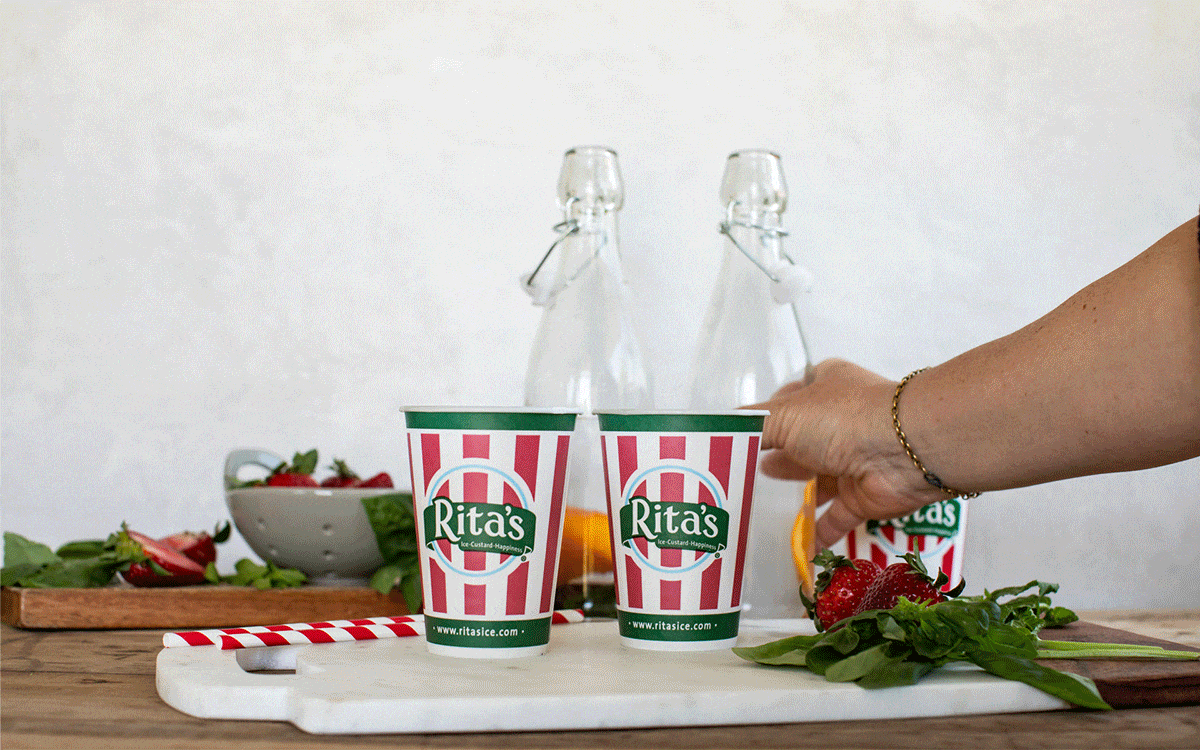 No need to break out the blender to enjoy an adult frozen drink. Make a run to your nearest water ice stand, pick a few fruity flavors, and spike those babies with local vodka! We honestly can't think of a better way to enjoy a sultry afternoon or a moment calm, after the dishes have been cleared and before the neighborhood fireworks start going off.
Find the recipe here: Boozy Rita's Water Ice Coolers
What local ingredients are you using for your Fourth of July festivities this year? Let us know in the comments here or on the PA Eats Facebook page!