Here in PA, local artisans are fermenting up a storm, going well beyond the fermented foods you might usually think of, like bread, cheese, kombucha, beer and cider. We went on a hunt to find some of the most exciting, and perhaps unexpected, fermented foods made in Pennsylvania: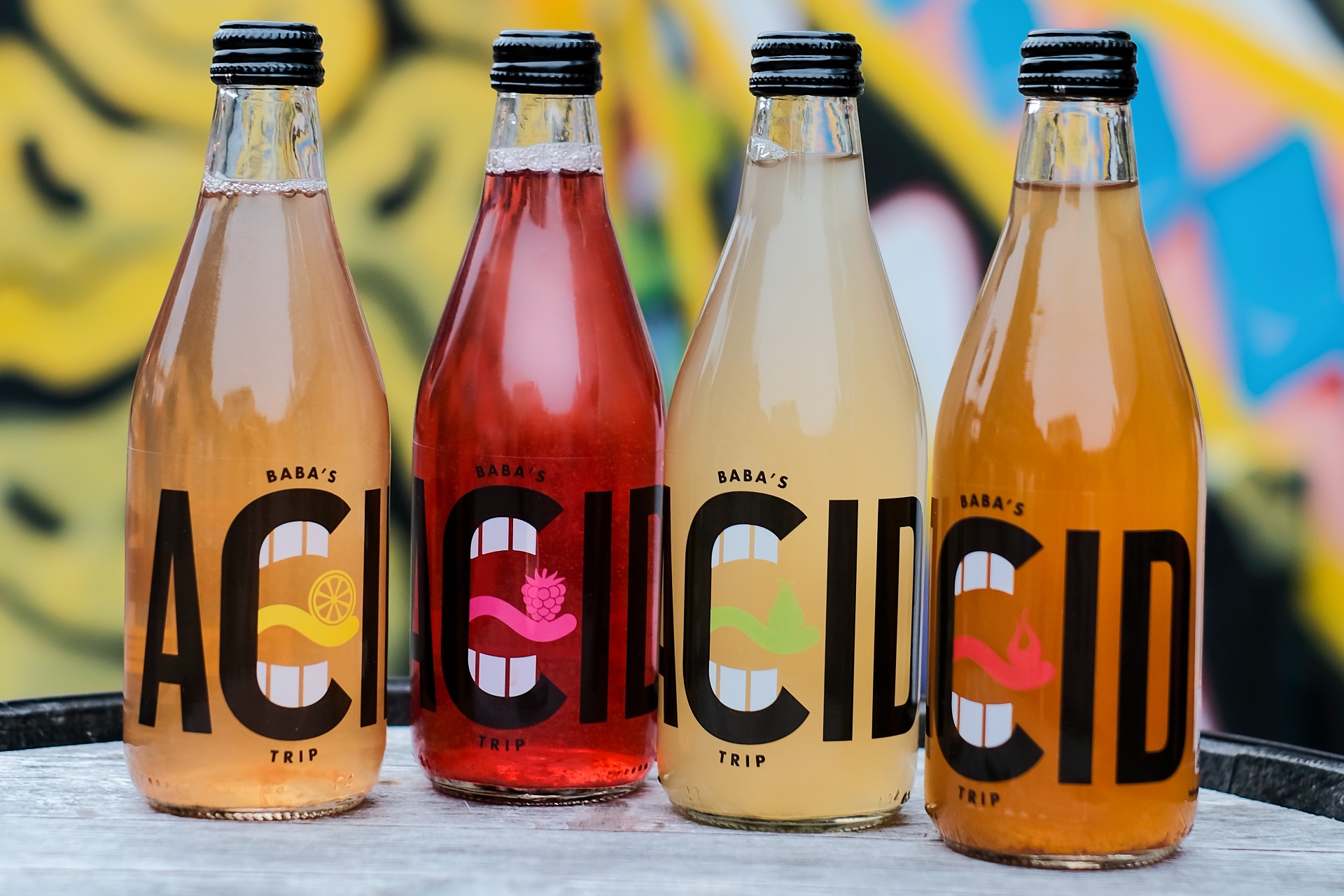 You may already know Olga Sorzano of Baba's Bucha, based in Phoenixville, PA — she was a pioneer in the local kombucha community! Well, she's back with another cool innovation: Baba's Acid Trip a line of complex kombucha vinegars in four unique, highly concentrated flavors: Raspberry Lime, Grapefruit, Pear Ginger and Cayenne. Because they use kombucha as the base, they are lower in acid and more mellow than typical vinegars. These 12-ounce bottles are perfect for cooking, especially making dressings and marinades, and mixing up cocktails and mocktails! Shop online or at Baba's Tasting Room in downtown Phoenixville. 333 Morgan St., Phoenixville; (267) 738-1973.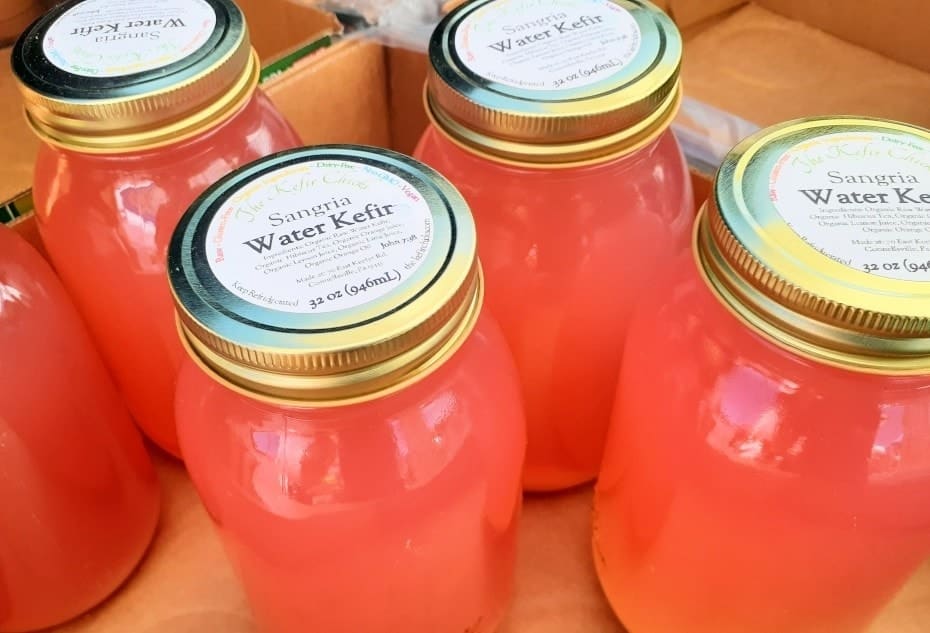 Water kefir is a fermented beverage, loaded with good bacteria, enzymes, vitamins and minerals, made from water, fruit, sometimes sugar and a starter culture. It's kind of like kombucha, but not tea-based. The Kefir Chicks, based in Connellsville, PA (in Fayette County), make a raw, organic water kefir that's flavored with organic and fresh-pressed juices (no added sugar), in all kinds of fun flavors. Each flavor has its own benefits, thank to the fruits included, like tart cherry, aronia berry, wild blueberry and Blue Majik spirulina. Find The Kefir Chicks products at local retailers in Southwestern PA.
 

 

View this post on Instagram

 
Kimchee (also commonly spelled kimchi) is a Korean dish/condiment made from salted and fermented vegetables, usually including cabbage and radishes, flavored with a Korean chili powder called gochugaru, and some combination of scallions, ginger and garlic. This super gut-friendly food is packed with lactobacillus, a probiotic that comes as a result of the fermentation. There are a handful of national breads of kichi, which can be found in Asian markets and health food stores, but we were excited to find a brand made in Central PA! Kimchee Girl was founded by Joyce Park Williams, the only of her siblings born in the US after her family immigrated from South Korea in the 1970s. Williams honors her heritage by crafting authentic kimchee in a trio of flavors: napa cabbage, cubed radish and cucumber. You can shop for these online or at one of Kimchee Girl's two locations, or from a local retailer. 121 Towne Square Dr., Hershey; (717) 500-1059; 5 E. Allen St., Mechanicsburg; (717) 500-1663.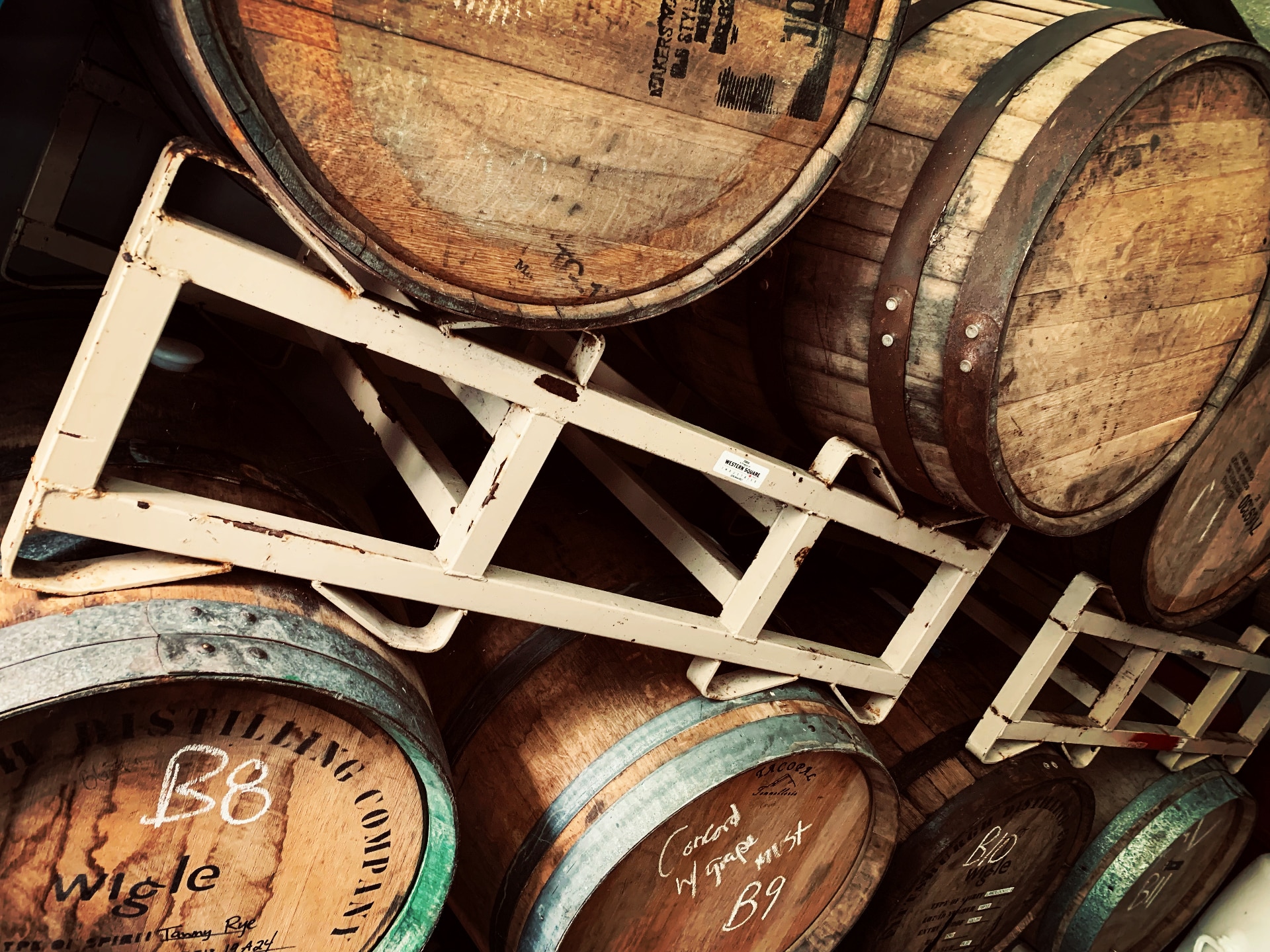 This brand of small-batch, spontaneously fermented, barrel-aged vinegars was founded in Pittsburgh, but recently relocated to York, PA. But that hasn't changed Native Vinegar Co.'s commitment to using local grains, foraged fruits and plants fermented with native yeast and bacteria to create its unique offerings! These vinegars, which could not be more different than the mass-produced stuff in the supermarket, starts with spontaneously fermented ales that have been barrel-aged between one and four years, which then go into a variety of casks where secondary fermentation occurs, when acetobacter converts alcohol to acetic acid. The vinegar is then allowed to mature and reduce naturally through the means of evaporation, resulting in complex, terroir-driven flavors. Bonus: The spent grains are given to a local farmer who uses the grain for feed and compost. Native's products, including foraged black truffle and foraged spruce tips vinegar, are available online.
 

 

View this post on Instagram

 
Shrubs are tangy, fruity vinegar-based beverages that are lovely for sipping on their own, mixing with seltzer, or using as cocktail or mocktail ingredients. You can even use them in place of vinegar in dressings and sauces! The line of bottled shrubs from Tait Farm Foods offers an impressive range of 16 flavors to choose from: There's zesty ginger, refreshing rhubarb, cozy spiced apple and so much more. These, along with Tait Farm's extensive selection of other foods, like fruit spreads, mustards and herbed salt blends, can be purchased online or at The Harvest Shop, the charming retail store on Tait Farm's property. 179 Tait Rd., Centre Hall; (814) 531-8560.
 

 

View this post on Instagram

 
Not all hot sauces are fermented, but many heat-seekers enjoy the complex, extra-umami flavor that fermenting can lend to these fiery condiments. The Pickled Chef, a "farm to jar" family business, takes it hot sauce a step further, letting fermented fresno peppers age in a Wigle Whiskey Barrel for 45 days. The flavor has an extra layer of charred smokiness that plays amazingly well off the peppers!  You can find The Pickled Chef's products, including pickles, relish, mustard and jelly, for sale online, at its retail location in Latrobe, PA, or at a large number of shops in the Western PA region. 1020 Latrobe 30 Shoppes, Suite 427, Latrobe; (724) 420-6105.
This homespun, wholesale operation, which is an offshoot of Beiler's Fruit Farm, sources the finest local produce from the surrounding Lancaster County farms and orchards, and processes everything by hand to create preserved foods, like apple butter, chow chow and canned fruits. Of particular note is its authentic, small-batch sauerkraut, made with fresh shredded cabbage, and fermented until it achieves the perfect level of tang. You may be able to find some Welsh Mountain Canning products in local markets, and its entire range is available at the Beiler's Fruit Farm roadside market, which is open year-round. 383 Springville Rd., New Holland; (717) 354-7228.
 

 

View this post on Instagram

 
A side project of Keepwell Vinegar, White Rose Miso is a line of miso and soy sauce made with ingredients sourced directly from growers in the Mid Atlantic. If you've only ever encountered the standard red and white miso made from soybeans, you're in for a treat; White Rose offers unusual, exciting miso flavors like benne seed miso, African runner peanut miso, farro miso and sunchoke miso. Each flavor is fermented with koji spore and made with organic ingredients. Just think of all the amazing culinary applications for these miso flavors, including in baked goods, dressings and marinades and soups and stews! Purchase White Rose miso online or at independent stockists across PA. 
Feature photo:

Baba's Acid Trip

All other photos:

Courtesy of the respective brands