Valentine's Day is right around the corner, and in our opinion, it can't come soon enough. Who doesn't love an excuse to indulge in chocolate, wine, fancy snacks, and dinner dates in the middle of winter? Maybe you've got big romantic plans, a rowdy Galentine's tradition, or just a cozy night in with the family — however you celebrate, be sure to take a moment to shower the people in your life with love! And what better way to spread those warm and fuzzy vibes than with locally sourced treats and gifts?
Here are five fun ideas for ways to get into the Valentine's Day spirit, while supporting local PA farmers, PA artisans and PA makers!
Buy Local Flowers
A big, abundant bouquet or flower arrangement might be a Valentine's Day cliche, but who cares? Everyone loves flowers, a purely aesthetic show of affection that brings color and joy to the receiver. If you're hoping to make an impression on your Valentine, don't even think about buying supermarket flowers, which were likely imported here from South America and harvested by laborers working in poor conditions (more info on that in this story by The Atlantic). Plus, there is currently a current global shortage of fresh flowers.
The solution, luckily, is easy as can be: buy locally grown flowers!  There are so many incredible flower farms in PA, like Cultivating Joy Farms in Doylestown, Love 'n Fresh Flowers in Philadelphia and Pisarcik Flower Farm outside of Pittsburgh, as well as dozens of florists that specialize in sustainable, local flowers. Many require advanced orders for this bloom-happy holiday, so don't delay!
Choose PA Sweets for Your Sweet
If you want to satisfy your sweetheart's sweet tooth (or indulge in a treat for yourself), there are so many ways to keep it local! Candy shops and chocolatiers abound in our fine Commonwealth, as do bakeries and creameries, many of which roll out seasonal specialties during this time of year.
Some fun examples include:
Prefer a DIY gift? Try our recipe for these charming chocolate-dipped pretzels, made with all-local-everything.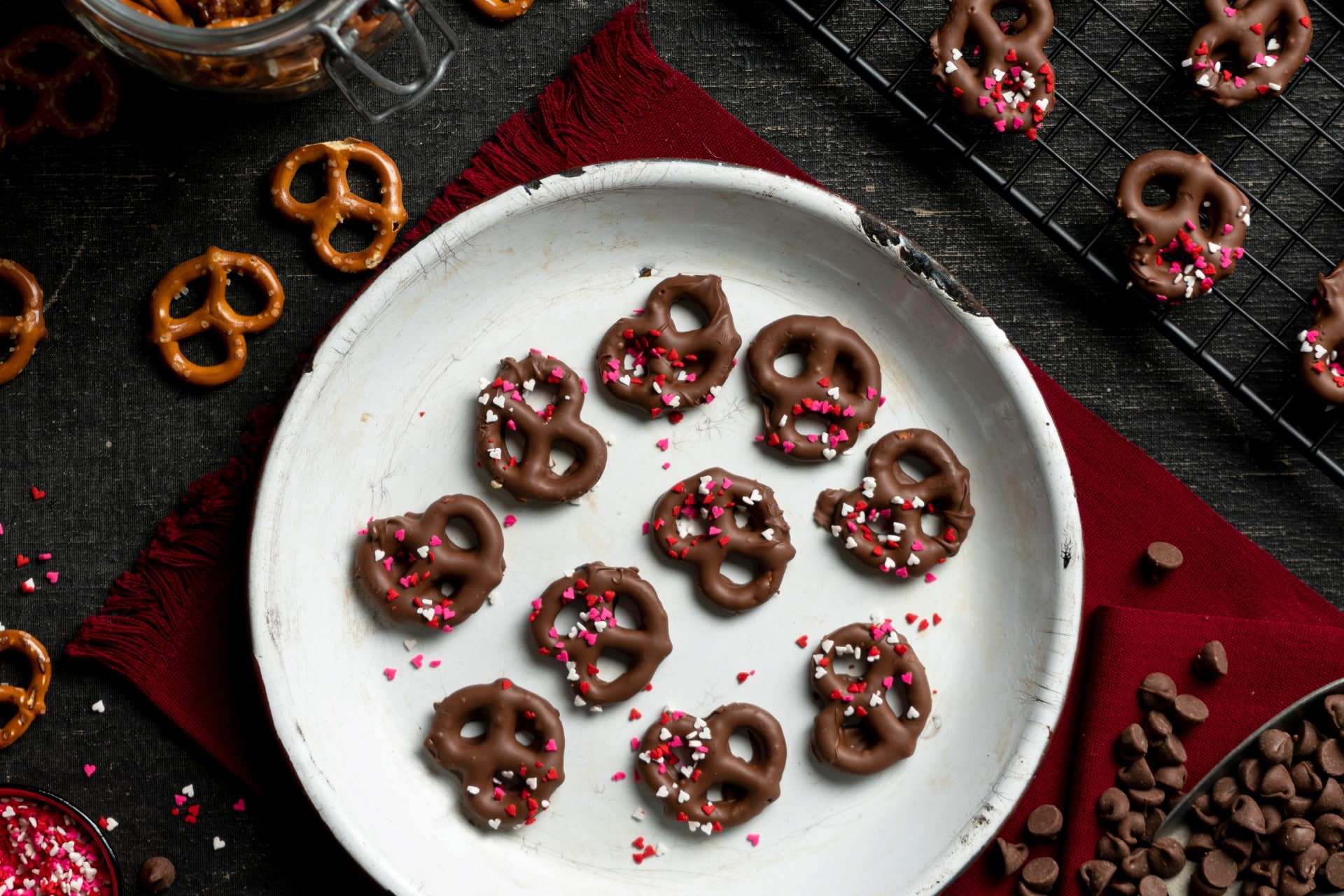 Cheers with PA Cocktails & Wine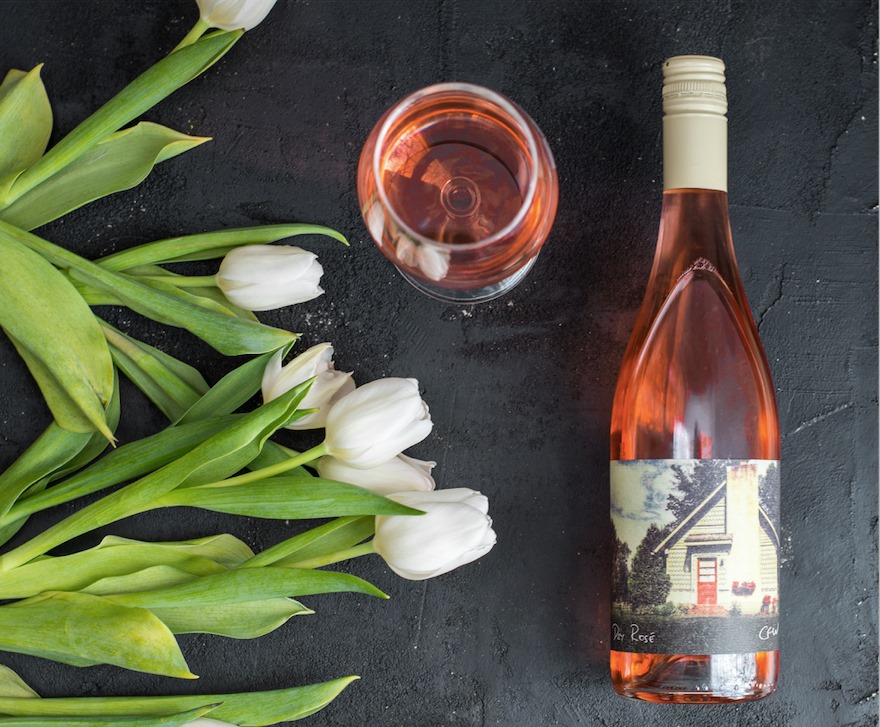 Celebrate romance or the joy of platonic love with a locally made libation! If you love a dry, fresh rosé, check out our list of 10 PA rosés; if bubbly is what the occasion calls for, here are 7 of our favorite festive fizzy wines made right in our state. Have you and your boo been exploring the exciting world of natural wine? We've got the ultimate guide on where to find natural wine in PA.
Cocktails can be a fun indulgence for Valentine's Day! If you want to hit the town, check out some stylish spots across the state for classic cocktails; If you're staying in, shake up one of these 4 decadent cocktails made with local spirits. Keeping it booze-free this year? Try mixing up some mocktails using PA-made ingredients or grab a spot at one of the many PA bars and restaurants stepping up their zero-proof beverage offerings!
Make a Special Dinner at Home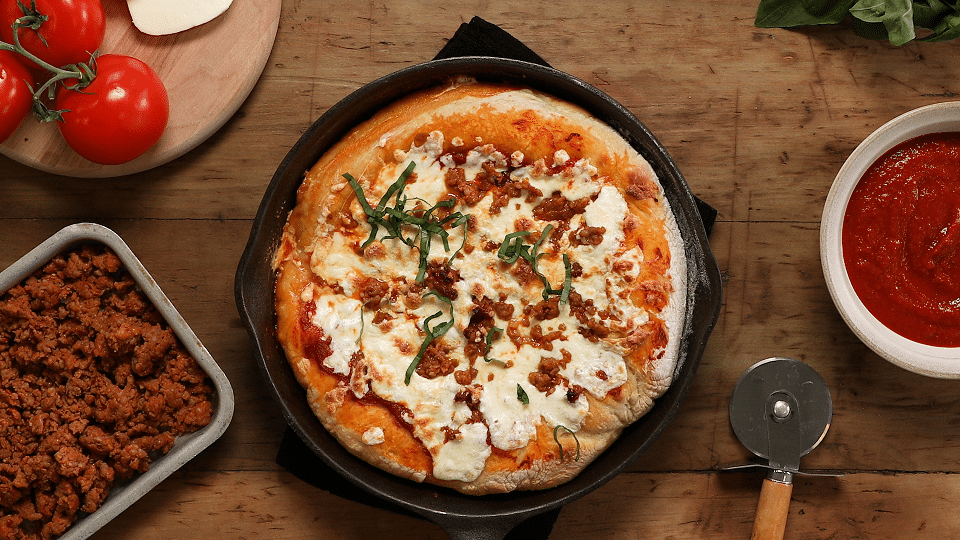 Valentine's Dinner is your moment to express love through food in whatever way you want. Sure, it can be an all-out steak dinner with roasted potatoes and a beautiful salad. But, it can also be a badass, fully loaded cheeseburger, a super-cheesy deep dish cast iron pizza, or a comforting bowl of chili. Only you know the best way to your person's heart! Whatever recipe you choose, we encourage you to use local produce and products wherever you can! Here's a little tip from us: Starting the meal with a gorgeous cheese plate never hurts!
Looking for some inspiration from local culinary pros? Pick up a copy of a cookbook written by a local author at your favorite independent bookstore.
Book Dinner Reservations at a Cozy Restaurant, or a Restaurant with an Amazing View
Take date night to the next level this Valentine's Day with reservations at one of Pennsylvania's special-occasion restaurants. We are partial to cozy, intimate restaurants (bonus points for a fireplace), or bars or restaurant with breathtaking views. Some fabulous highlights include the Alpine Heights pop-up at Assembly Rooftop Lounge in Philly, the barely-lit vibey dining room at Umami in Pittsburgh, and the romantic restaurant at The Settler's Inn in the Poconos. Restaurants are still recovering from the pandemic, so please remember to spread the love to your servers and bartenders, as well!
How do you plan to celebrate Valentine's Day this year? We'd love to know! Join the conversation on the PA Eats Facebook page.
Feature photo:

Boardroom Spirits

Flowers photo:

Cultivating Joy Flowers

Gift box photo:

Second Daughter Baking Co.

Pretzels and pizza photos:

Dish Works

Wine photo:

Chaddsford Winery

Assembly Rooftop Lounge photo:

Harry Paris Field