Proudly PA | Non-profit highlights delicious treats in Central PA, helping those in need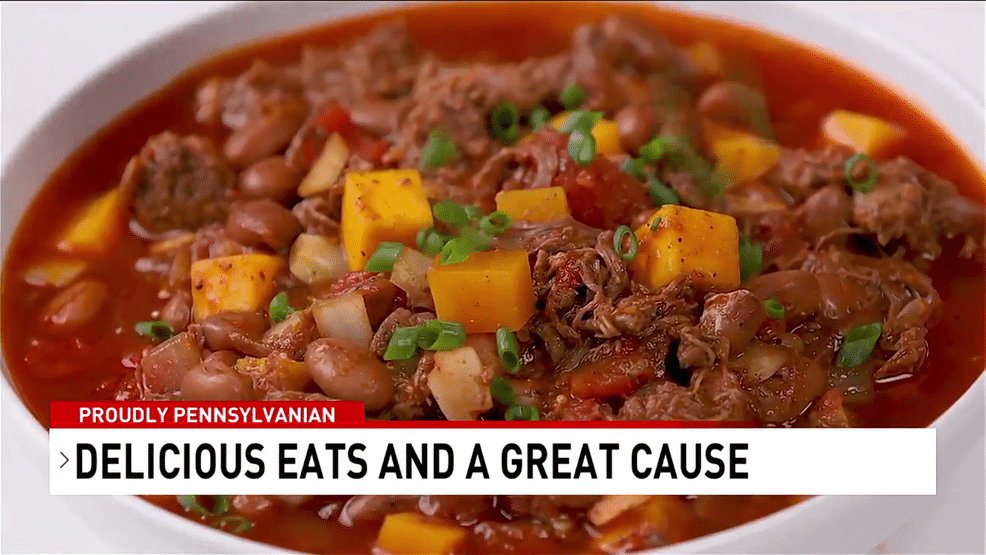 If there is anyone who knows how good the food is in Pennsylvania, it is PA Eats Founder Mary Bigham.
"We have some really great food in Pennsylvania. We seriously have some of the most diverse and talented farmers, producers, chefs," said Founder of PA Eats, Mary Bigham.
Bigham loved the food and drink scene so much in Pennsylvania, she began writing about it.
"I started blogging in 2006 and just felt really passionate talking about local food and drink and since then it has evolved into a statewide food and drink publication and it's proudly a non-profit to help give back to our communities," said Mary Bigham.
PA Eats was born. Now the online website continues to highlight the most fabulous food in Pennsylvania. Recently they partnered up with Tröegs Independent Brewing.
"We are really excited to have Tröegs as a sponsor for PA Eats. They have a very similar philosophy. They support products. Many of their beers and all of their foods at their restaurant in Hershey celebrate Pennsylvania agriculture," said Bigham.
As a part of their recent partnership, Troegs donated $5,000 to help empower food-insecure Pennsylvanians to cook healthy and affordable meals.
Bigham says the food and drink scene is top notch in PA, because of the P.A. residents that work so hard creating it.
"We are so lucky to be in Pennsylvania. We have such a cool food history," said Bigham.