You're never too old to enjoy s'mores! This campfire treat is remagined here as hot chocolate, which is somewhat less messy but still just as tasty as the marshmallow/chocolate/graham cracker sandwiches. We love Hershey's Special Dark chocolate and cocoa for their intense, complex flavors which play nicely off the super sugary high notes of the fluffy marshmallows.
S'mores Hot Chocolate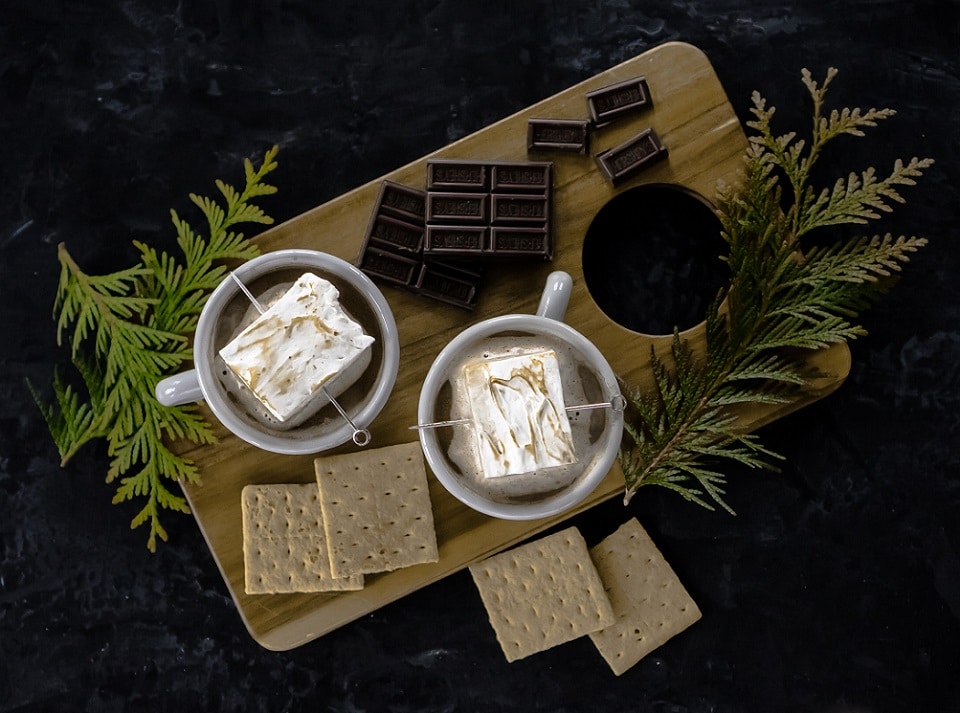 Ingredients
2 cups milk of choice 1 (1.45 ounces)
Hershey's Special Dark chocolate bar, roughly chopped
2 tablespoons Hershey's Special Dark cocoa powder
1/2 teaspoon vanilla extract
Jumbo marshmallows
1 graham cracker, crushed
Method
Place chocolate in medium-size, heat-safe bowl. Bring milk to a simmer in a small saucepan over medium-low heat. Once milk starts to simmer, remove from heat and pour over chocolate, whisking constantly until melted. Stir in vanilla extract. Pour into mugs.
Thread marshmallows onto skewer and set across top of mug. Lightly toast marshmallows with kitchen torch until desired doneness. Garnish with crushed graham crackers.