We love Pride Month: the Pride parades, the rainbow flags flying everywhere, the food and drink specials that bars and restaurants feature, many of which give back to LGBTQ+ organizations. We love the celebratory spirit of Pride, with the parties and drag brunches, meet-ups and pop-ups. Pride should, and can, be celebrated 365 days a year, but having a summer month to go all out is fun, too.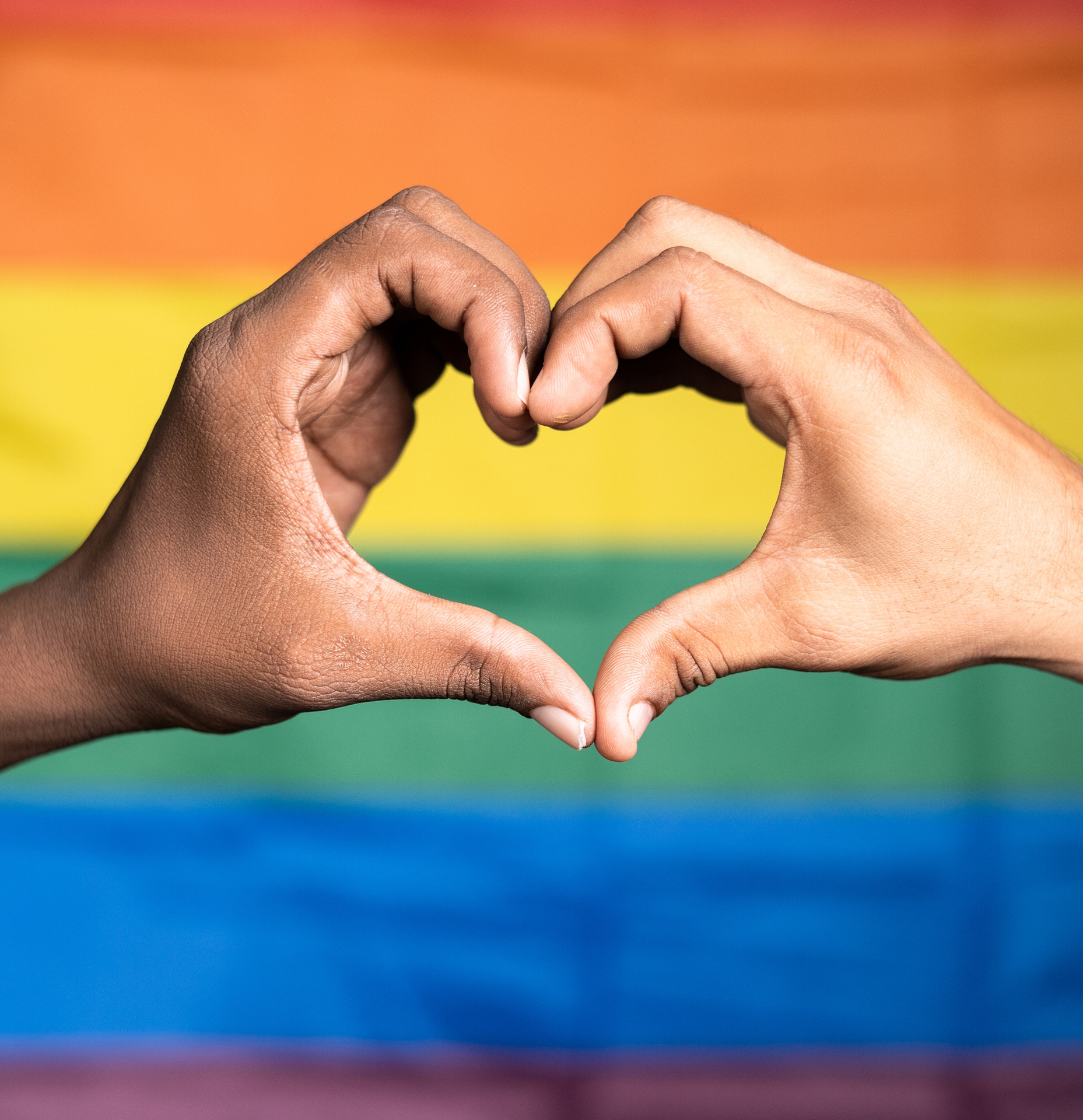 However, we can't really talk about Pride and what it means for LGBTQ+ folks without addressing some of the deeper systemic problems that these communities face. Pride isn't just rainbow cupcakes and "love is love" t-shirts; queer communities across the country, including Pennsylvania, are up against a myriad of complex challenges. Even as major corporations release Pride-specific commercials and add rainbows to their logos, a growing number of state legislatures are proposing and sometimes passing explicitly LGBTQ+ regulations and laws. And ⁠— this is not a new situation ⁠— LGBTQ+ people face disproportionately high levels of homelessness and food insecurity.
According to statistics reported by NPR in August 2021, survey data from the U.S. Census Bureau showed that LGBT adults living in the U.S. were nearly twice as likely to be experiencing food insecurity during the pandemic than non-LGBT adults. "Of the more than 64,000 people who responded to the bureau's latest Household Pulse Survey, just over 13% of LGBT adults reported living in a household that experienced food insecurity in the past seven days, compared to 7.2% of non-LBGT adults," the story reports.
In Pennsylvania those statistics hold true. According to the Pittsburgh Food Bank (using data from the Williams Institute at the UCLA School of Law), 26 percent of Pennsylvanians who identify as LGBTQ+ in Pennsylvania face food insecurity — that is double the rate of those who are non-LGBTQ+-identifying.
Ashley Durham, the Outreach and Communications Manager at the Hugh Lane Wellness Foundation, points to a number of factors behind these statistics.
"A big part of this is a disproportionate rate of homelessness among the LGBTQ+ community, especially younger people. Depending on when we come out, we can be cut off from resources," she says. "Outside of Allegheny County, you can lose your job [in Pennsylvania] due to your sexuality and gender, and that cuts off your income and security."
It has been widely reported that the rate of homelessness among LGBTQ+ youth is staggeringly high. According to the National Network for Youth, "those who identify as lesbian, gay, bisexual, transgender, or questioning (LGBTQ+) have a 120% higher risk of experiencing some form of homelessness." The numbers for BIPOC youth are even higher, with anti-Black racism and housing discrimination creating additional and significant barriers to resources.
In response to this crisis, there are organizations across Pennsylvania fighting for food justice in LGBTQ+ communities. Hugh Lane, which is located in Pittsburgh's North Shore neighborhood, launched in 2017, with the mission of "working toward health equity for LGBTQ+ and HIV community members by providing direct resources, community programming and health services along with expert training and advocacy to improve service systems." These resources include legal services, training and a number of youth services. In 2020, the Hugh's Kitchen food pantry became an arm of those resources.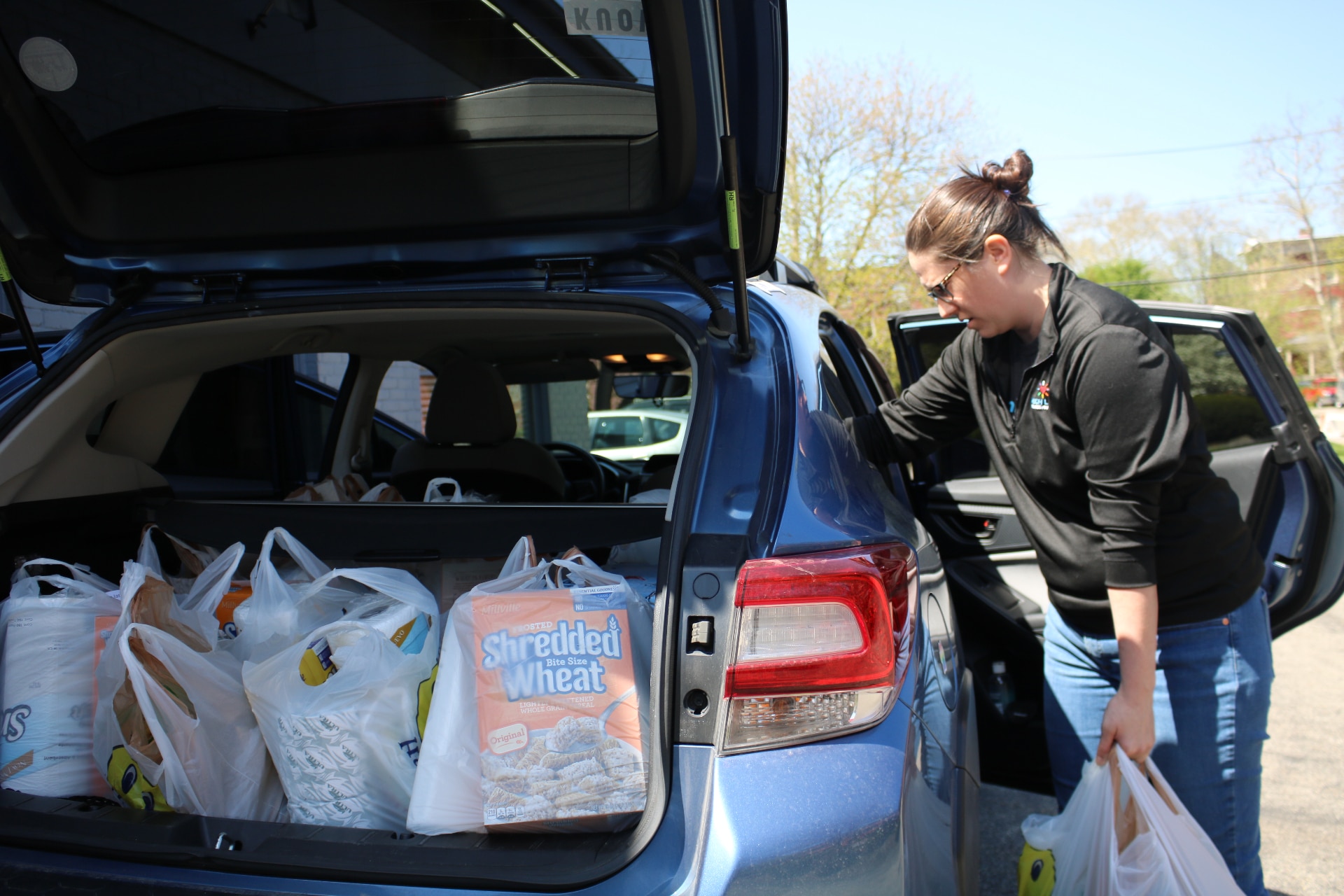 In the beginning of the pandemic in spring 2020, Hugh Lane's Executive Director Sarah Rosso saw the need for food in the local LGBTQ+ community and began going out to different grocery stores and then giving out groceries from the trunk of their car.
"It started with just a handful of people who we knew needed immediate access," Durham remembers. "It spread by word-of-mouth, and since then, the need for this service has only gone up."
Rosso's initial outreach efforts expanded to an on-site pantry with the help of the Pittsburgh Food Bank and 412 Food Rescue. What started with providing groceries for around 10 people has expanded to food delivery to 55 people and around 30 pick-ups per week, and another 10-30 pick-ups per week. The way it works at Hugh's Kitchen is that people sign up by Wednesday and Hugh Lane's team and volunteers go shopping and make pick-ups from Greater Pittsburgh Food Bank. Then, everything is sorted and packed.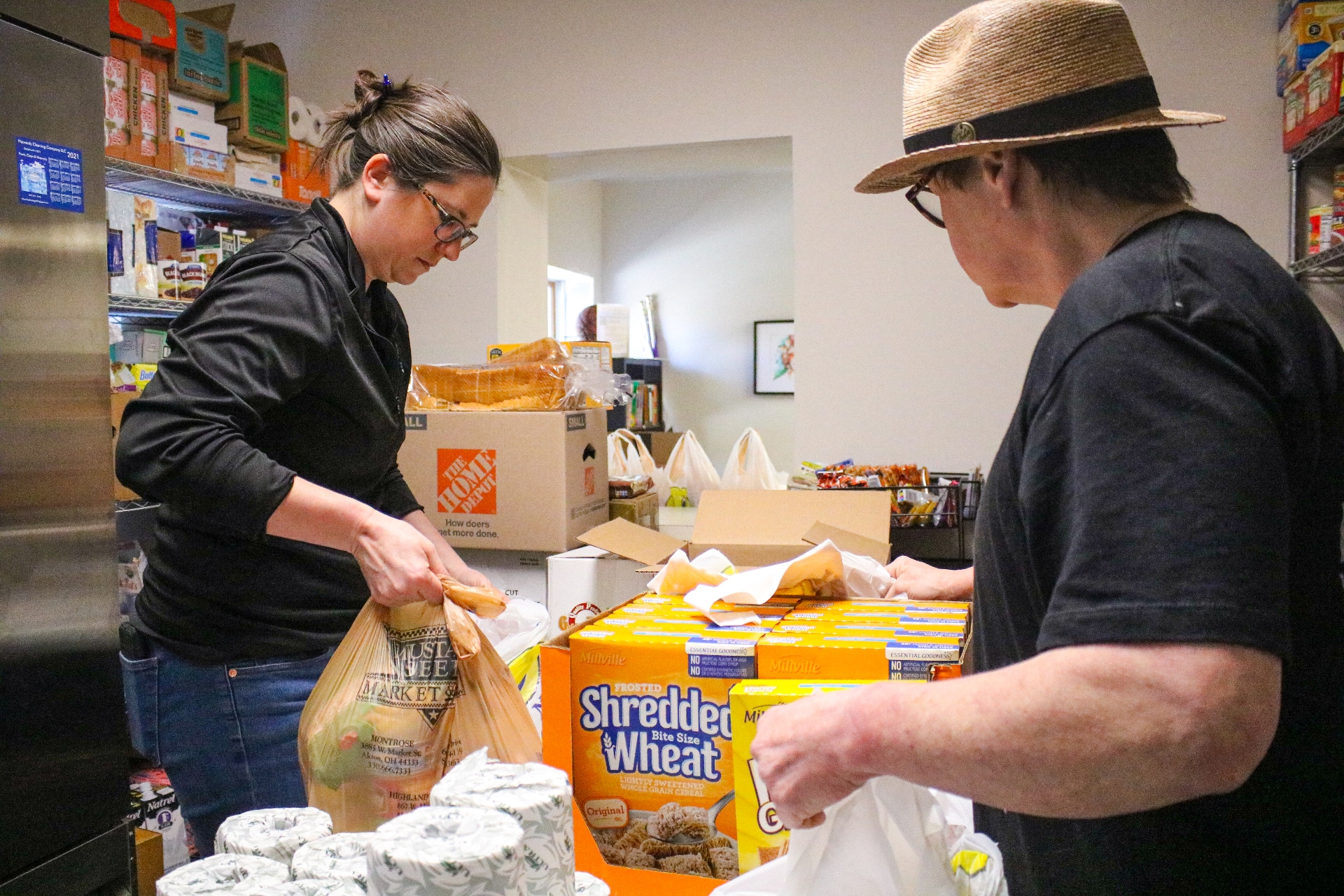 "There is a lot for our clientele, like shelf-stable milk, canned tuna and chicken, butter, cheese, PB&J, your typical canned goods, sauce … the demand for toilet paper and paper towels is still huge," Durham says. "We are trying to serve as many people as possible as much as possible, and our clients knowing that they can depend on us alleviates a lot of stress for them."
The staff and volunteers customize the food boxes, so that instead of pre-packed bags, clients have access to the pantry in the ways they want and need. They also provide hygiene and household products, as well as safer-sex products.
"When we can't find something, we purchase it, and we make sure we take our clients needs into consideration," Durham says. "Just because you're asking for something doesn't mean you shouldn't be getting quality."
Pick-ups take place on Thursday mornings and Friday afternoons.
This kind of outreach, run by LGBTQ+ organizations specifically for their community, is hugely important and effective. Although there are food pantries and other resources across Pennsylvania, many times there are barriers to access for LGBTQ+-identified people. Ashley explains:
"Some food pantries require going into churches, which historically haven't been the friendliest of places for a lot of LGBTQ folks. Many places ask for ID, which a lot of people don't have, or don't have names that match their legal ID. At Hugh Lane, we've been able to not require ID, and that's been super-fortunate, it allows for no questions asked. And we don't ask for proof of income. If you tell us that you need resources, we will get you those resources."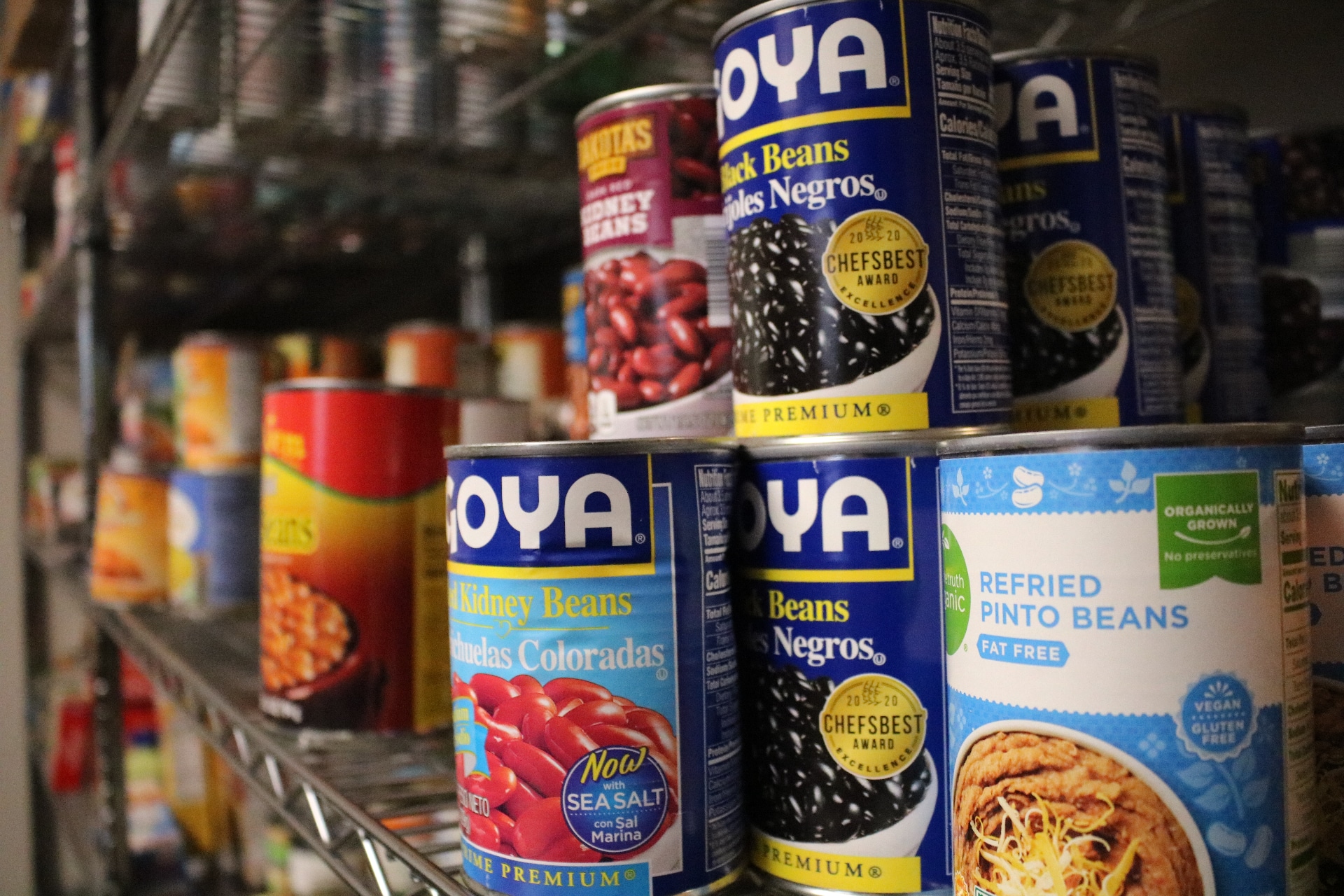 There are a number of other organizations in PA that are offering similar services. These include Mazzoni Center's Food Bank and Bebashi in Philadelphia, Proud Haven in Pittsburgh, and the LGBT Center of Great Reading. If you know of any others, please share so that we can keep this list up-to-date.
Feature photo:

Bigstock

All other photos :

Hugh Lane