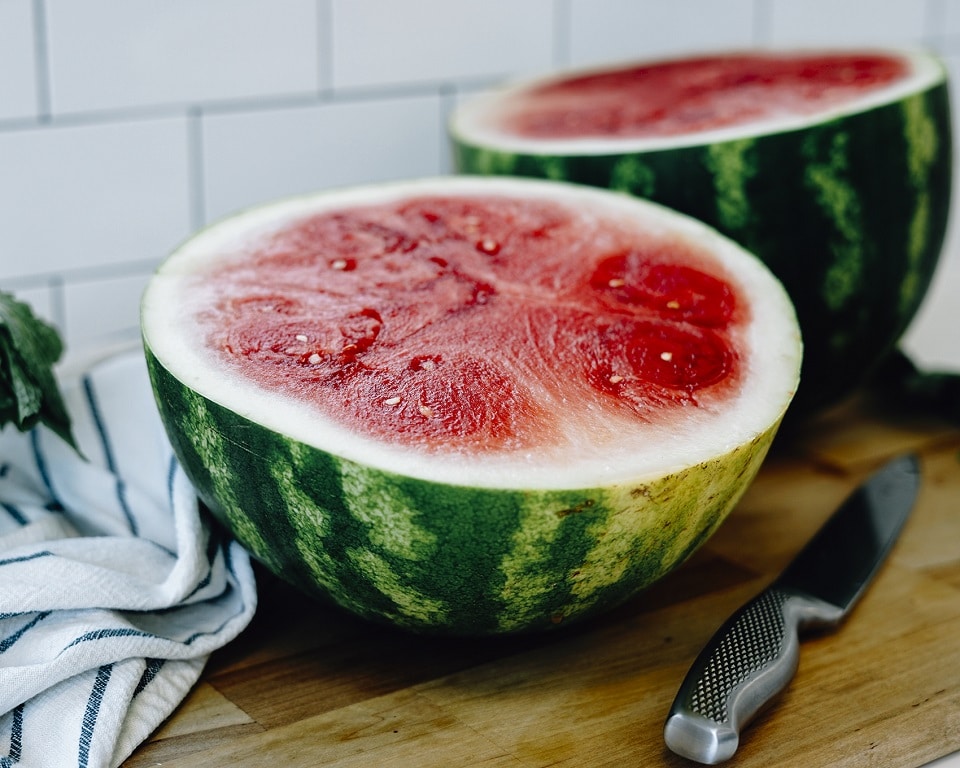 Watermelon is everyone's favorite summer fruit, or is it? Did you know that the watermelon isn't even a fruit? Yeah, neither did we. Here are 10 other interesting facts about watermelon guaranteed to impress fellow picnic guests.
The Facts:
Not only does it quench your thirst, it can also quench inflammation that contributes to conditions like asthma, atherosclerosis, diabetes, colon cancer and arthritis.
Over 1,200 varieties of watermelon are grown worldwide.
Watermelon is an ideal health food, because it doesn't contain any fat or cholesterol, it is high in fiber and vitamins A and C, and it's a good source of potassium.
Pink watermelon is also a source of the potent carotenoid antioxidant, lycopene. These powerful antioxidants travel through the body neutralizing free radicals.
Watermelon is a vegetable! It is part of the Cucurbitaceae family, which also includes cucumbers, pumpkins and squash.
Early explorers used watermelons as canteens.
Watermelon is grown in over 96 countries worldwide. According to PA Preferred, seasonal watermelon (in Zone 7, where Pennsylvania is situated) hit their peak between July and October.
In China and Japan, watermelon is a popular gift to bring a host.
In Israel and Egypt, the sweet taste of watermelon is often paired with the salty taste of feta cheese.
Every part of a watermelon is edible, even the seeds and rinds.
What an amazing fru … vegetable! To help us celebrate watermelon in true style, we put together this healthy treat:
Frozen Watermelon Lemonade
Makes 6-8 servings
Ingredients
3 cups watermelon cubes, seeds removed
1/2 cup raspberries
3/4 cup sugar
1/2 cup water
Juice of 2 lemons (about 1/2 cup)
1 1/2 cups strawberry-flavored, calorie-free carbonated water, chilled
Method
Place watermelon cubes and raspberries in a blender; process until smooth. Pour through a sieve; discard pulp.
Combine the sugar and water in the small saucepan. Heat, stirring constantly, just until the sugar dissolves. Set aside, allow to cool slightly.
Stir the sugar-water and lemon juice onto the watermelon raspberry juice mixture. Pour the juice mixture into a covered freezer container. Freeze until firm.
Using an ice cream scoop, spoon the mixture into tall glasses. Pour 3 to 4 tablespoons of the strawberry flavored water over the frozen juice in each glass. Serve immediately.