There was a time when restaurant menus cautioned "no substitutions," a nod to the chef's food pairing prowess and the simplicity of getting meals quickly to hungry patrons.
Today, we see kinder, gentler restaurant menus backed by owners and chefs who enjoy pleasing all customers, even those with food sensitivities and allergies.
Read on to find some of the most accommodating and delicious.
Top Chester County & Main Line restaurant owners, gourmet market propietors & local chefs who cater to dietary limitations featured below: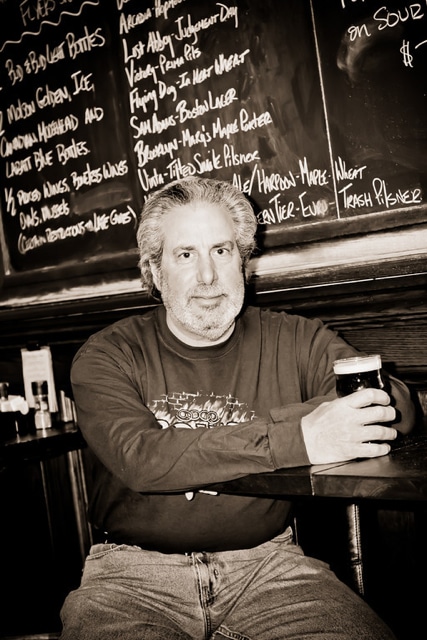 Ron is the granddaddy of menu guardians. He's credited as being a pioneer in the local "real food" restaurant movement, believing if you can't pronounce it, you shouldn't eat it.
"My motto from the beginning: I won't put profit before integrity, and that goes for the integrity of the food," he explained. "We care enough to find and give our customers the healthiest choices available. I read every ingredient on everything we serve to make sure it's the highest quality. We offer our customers healthy, delicious food at a reasonable price."
Much of the menu already is dotted with gluten-free options, including a good selection of beer, wine and spirits. But if something else catches a customer's eye, the server is more than happy to explore gluten-free, dairy-free, nut-free and other preparations. Almost the entire menu is made from scratch, and the recipe book is available so any manager can see what's in each dish and then to work with the chef to alter it.
Ron even imports real Italian flour, made from ancient grains, which is markedly different from hybridized versions available in the United States. Some customers with gluten issues already are experiencing success enjoying old favorites like stromboli because they're made from this authentic grain. As he's fond of saying, "Serve real food for the health of it."
Marketing Team Leader Alexandra Boardman of Whole Foods Market, Devon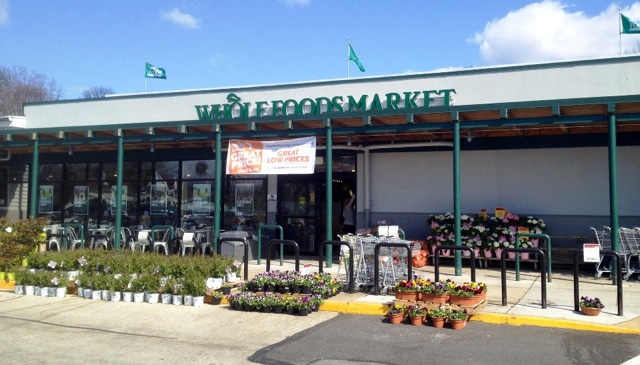 With "insert item"-free dedicated areas in the store and well-trained team members, Whole Foods Market is a haven for those seeking special items, which, at this health-first store, are really part of the norm.
Whatever your sensitivity, allergy or preference, you'll find something delicious here, right down to dessert. Whole Foods Market has a gluten-free bakehouse in North Carolina that creates all its certified gluten-free bakery items. This is in keeping with the company's strict labeling standards for allergen-free products so customers can be certain that when a product is labeled as being free of something, there's no chance of cross-contamination.
"We have all kinds of accommodations in our store for customers with special diets," Alexandra noted. "Many of our catering items can be specially ordered so we can cook things for our customers to fit their needs. For example during Thanksgiving, we can rub our prepared turkey in olive oil instead of butter to avoid dairy."
The prepared foods/take-out section is extensive and clearly labeled for food allergens, vegetarian, vegan and everything in between. The Devon store also offers tours free of charge to customers on a variety of subjects, including how to avoid common allergens and still enjoy delicious food.
Owner Dana Farrell and Executive Chef Greg Smith of Avenue Kitchen, Villanova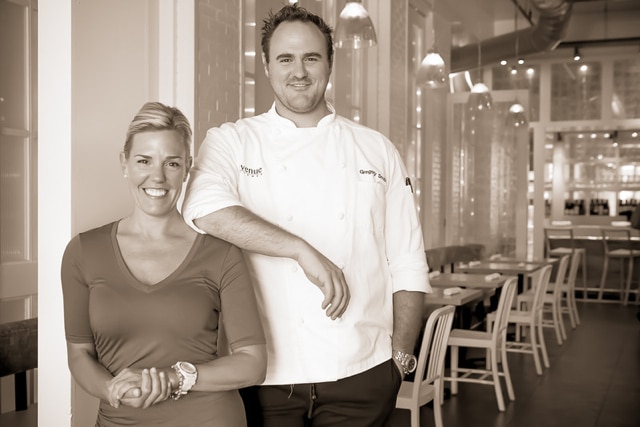 Offering modern American cooking from an uncomplicated, farm-to-table menu, Avenue Kitchen gladly accommodates guests with allergies and dietary restrictions. Dana notes most of the time guests make special request as they order, but she and Greg encourage those with specific needs to inform the restaurant at the time they make their reservation, to mention it upon arrival and/or to remind the server.
"We really cater to any allergy and/or diet: gluten-free, dairy-free, vegetarians and vegans, low-sodium needs and more," Greg said. "Guests often pick and choose what they like from the menu. We're able to make changes of the fly because so many of our items are as fresh as possible before they hit the plate allowing us to customize. We want our guests to feel at home."
Co-Owner Dorothy Boxler of Country Butcher, Kennett Square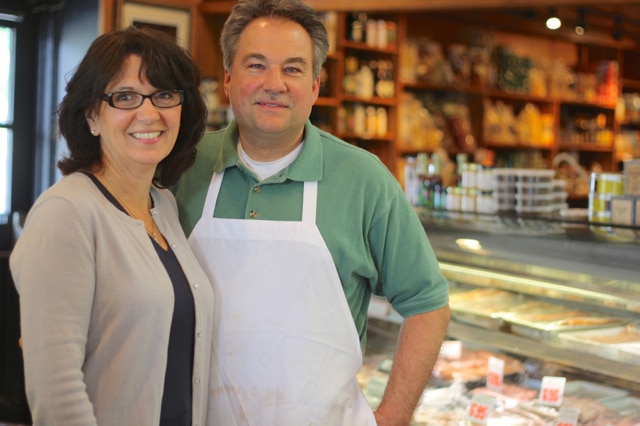 This market is a must-do for those following different types of dietary philosophies, especially a gluten-free lifestyle, though Paleo enthusiasts will appreciate locally raised, all-natural grass fed beef, pork, veal and lamb; locally raised all-natural chicken; nitrate-free bacon and ham; and exotic meats such as rabbit, bison and venison. There is much for those seeking organic options.
"We've built our business on providing quality, real food to our customers for 31 years," Dorothy added.
Popular gluten-free items:
Corn pasta (fusilli cut)
Rice pasta (gigli cut)
A corn, quinoa, rice, fiber pasta
Quinoa pasta
10 varieties of gluten-free crackers
Gluten-free sea salt pretzel thins
Gluten-free cookies: chocolate chip, ginger, raspberry linzer, chocolate sandwich cookie and more
Chicken fingers
 Country Butcher chefs also prepares these gluten-free, to the delight of all customers:
Chicken salads
Waldorf turkey salads
Quinoa with black beans and cilantro
Roasted fresh vegetables and more
Co-Owners Chef Anne Moriarta and Jennifer Moriarta of Chefanti, West Chester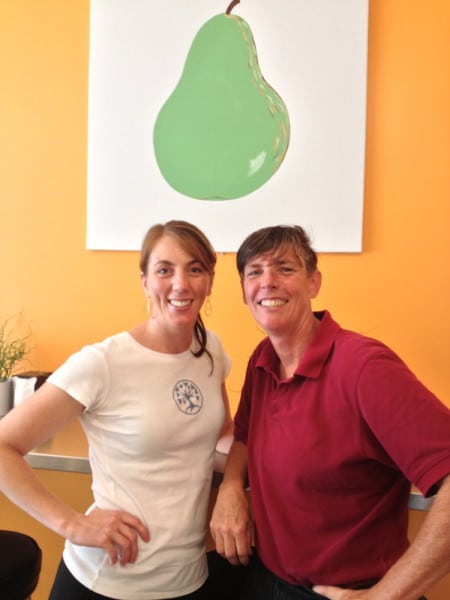 Anne is mindful of food allergies and sensitivities when creating her weekly grab-and-go menus, specifically gluten-free and vegetarian options. According to Jennifer, they have regular customers who absolutely require gluten-free meals, something Anne takes very seriously.
"I usually have one or two options available on each menu, and if there needs to be a substitution of an ingredient I can do it as long as I have the product, so calling ahead is appreciated," Anne explained. "Also, I have gluten-free pasta that is easily substituted for regular pasta."
The same goes for nut allergies, and since so many customers request nut-free, Anne rarely offers anything with nuts. She's mindful of shellfish and other allergies, and encourages customers to call and talk to her and to use the "notes" section of the online order form. All ingredients are listed on the website menu, and common allergens are highlighted, too.
"We have close friends and family members with severe food allergies so we understand our customers are trusting us to prepare meals a certain way," Jennifer added. "We really do take these requests seriously."
Owner Christina Sce of Juice Boost, West Chester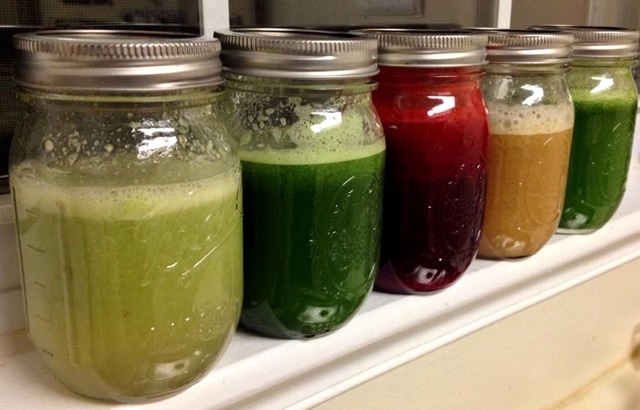 Christina knows these challenges first-hand: she doesn't eat gluten, dairy or soy.
"Most places have gluten-free menus at this point, but majority of those menu items still have dairy in them," she explained. "My best options are to get salads or gluten-free pasta with a regular marinara sauce. If I go to a restaurant where I know my server/bartender, I'll modify my order, but sometimes it's not a comforting feeling knowing I have to make so many changes. I really appreciate it when a restaurant is willing to work with me."
Christina is helping the cause with her company, Juice Boost, which thirsty patrons may order ahead for pick-up or delivery in the Borough of West Chester. Her juices are all natural because they're made from fresh fruits and vegetables. The full menu is available on Facebook, but customers may also make special requests and create custom blends.
Marketing Coordinator Hillary Wickline of Swarthmore Co-op, Swarthmore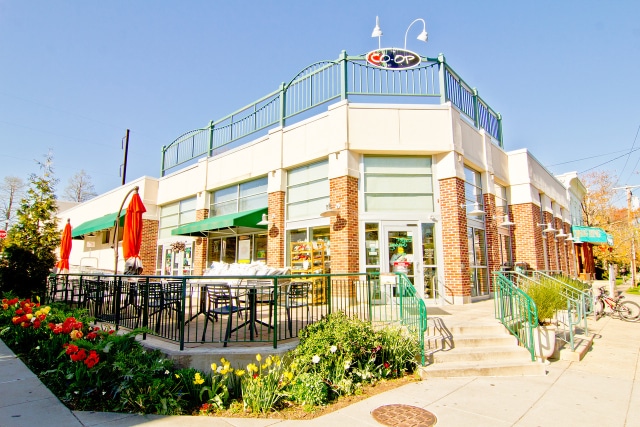 Swarthmore Co-op is much more than a grocery store: it also has an extensive prepared foods department with fresh dishes to go. Scratch-made, these items can be altered to meet customers' needs and preferences. In fact, it's simple to make those requests because food is made daily.
"As a food co-op, one of our main objectives is to promote a healthy lifestyle through the food we eat. We cater to those looking to eat a healthier diet and those with dietary restrictions," Hillary said. "Our grocery department has a number of rare ingredients, such as gluten-free pastas, bulk spices and grains, and meat substitutes and alternatives. The fresh foods counter is packed with healthier menu options too, like stuffed chicken breasts, grilled veggies and whipped cauliflower."
To make sure everyone is taken care of, ingredients are listed for those with special restrictions, and vegetarian and vegan options are always available. The co-op is community-owned, and strives to meet custom orders and requests whenever possible.
Got a favorite go-to spot for scrumptious eats that fit your food preference? Leave us a comment below.