One sure sign of summer: cherry season is upon us! For fresh-from-the tree fruit, there's no better place to visit than Weaver's Orchard in Morgantown, just south of Reading, Pa. For four generations since 1931, the Weaver family has been providing visitors with the ripest, sweetest berries, cherries, stone fruits, apples and more. With cherries in their full glory right now, we asked the experts at Weaver's to give us their top 5 ways to enjoy this delicious taste of summer (and even how to save some for later):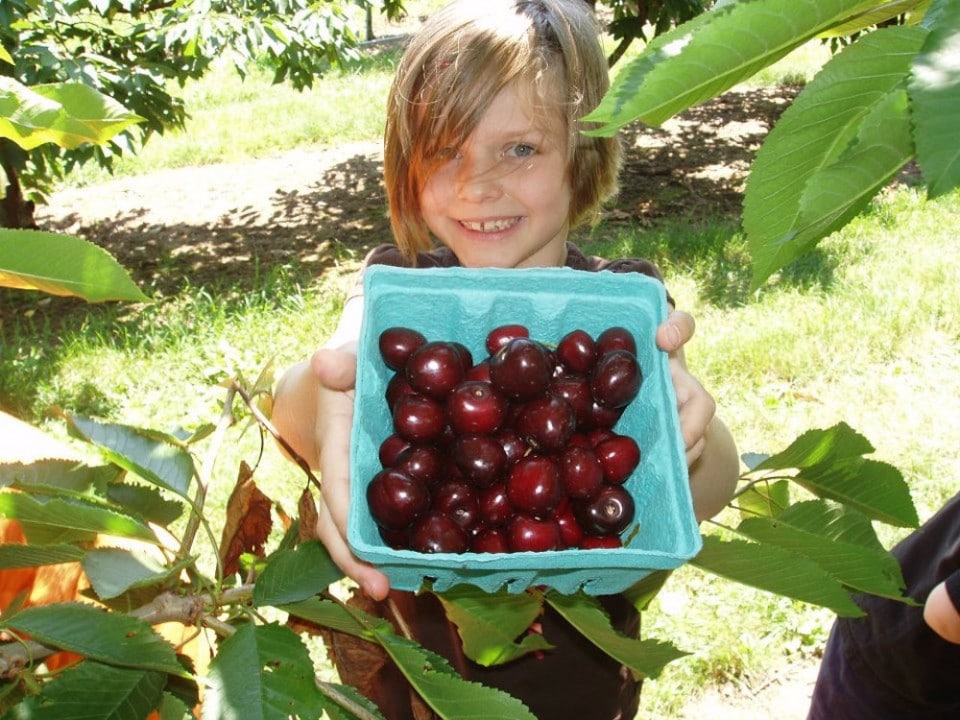 Weaver's Orchards boasts 11 acres of cherry trees for your picking pleasure. (Consider purchasing a pick-your-own club card membership for just $5 and save 10% off every pick-your-own purchase!) Fruit-lovers can choose from dark sweet cherries, sour cherries and yellow sweet cherries. This year the orchard has a new sour cherry variety for you to try, Jubileum. Two rules of thumb to follow when picking: Keep the stems—this helps the fruit last longer. Also, if two or three fruits are clustered together, use both hands and gently pick all of the fruit in the cluster. Find more tips and full pricing information on the Weaver's Orchard website.
Freeze Them
Pick cherries to your heart's content—you can always freeze and save some for later. Weaver's no-fail freezing method is as follows: Rinse cherries and pat them dry gently with a paper towel. Then, pit the cherries over a baking sheet to catch the juices. Place the cherries on the same baking sheet and freeze both fruit and juices. Once frozen, transfer cherries to a freezer bag. Make sure to force as much air as possible out of the bags before sealing. Frozen cherries will be good for up to six months, so it's a good idea to label and date your frozen treasures.
Cover Them in Chocolate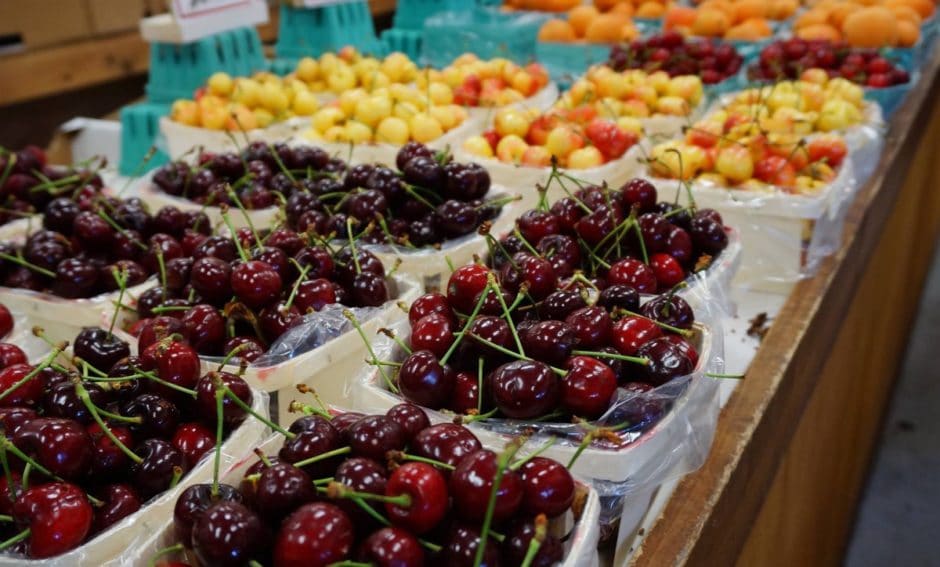 Simple. Decadent. Delicious. Chocolate-covered cherries are all that—and more! Be sure to start with cherries that are washed, completely dried and at room temperature with the stems still firmly intact. Melt either milk chocolate or semisweet chocolate chips in the microwave 30 seconds at a time (depending on your microwave). Dip the cherries in the melted chocolate and let them dry on wax paper or parchment paper. Voilà! Our advice: keep these on hand for a naturally portion-controlled mid-afternoon snack.
Stay cool this summer with a dish of cherry sorbet in hand. Weaver's Sweet Cherry Sorbet recipe uses just five ingredients and takes less than a half-hour to make (plus freezing time, of course). Find the recipe, in addition to a host of facts about the health benefits of cherries, on the Weaver's Orchards website. Bonus: you'll also find a recipe for cherry cobbler at the same link!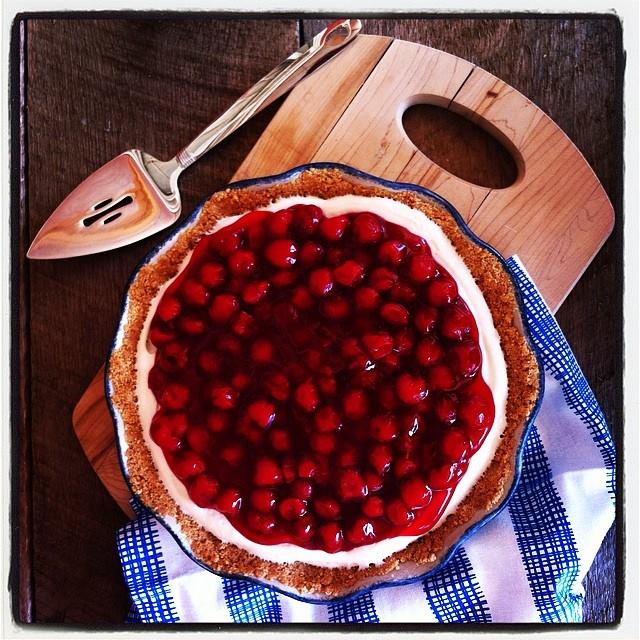 Just like grandma used to make … in fact, this Cherry Cream Cheese Pie recipe was found in a box gifted to a friend of the orchard by her husband's grandmother, Ruth, known for her love of family and her amazing talent in the kitchen. Start a family tradition of your own and whip up this simple treat. We guarantee your family will love it.
Ready to go pick your fill of summer's bounty? Hours at the orchard are Monday–Friday, 7 a.m.–7 p.m., and Saturday, 7 a.m.–5 p.m. Please arrive at least one hour before closing time to allow enough time to check in and pick. Find Weaver's Orchard at 40 Fruit Ln., Morgantown; phone: (610) 856-7300.