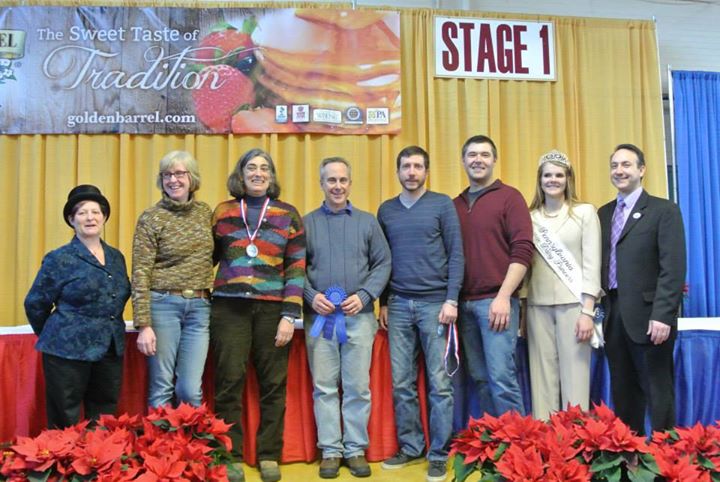 The PA Farm Show got off to a brilliant start, with several Chester County cheesemakers nabbing top honors in the first-ever Pennsylvania Farm Show cheese competition. The competition, one of our 11 reasons to visit the PA Farm Show this year, pit Pennsylvania licensed cheesemakers against one another in a showcase of their best hard and soft cheeses in four categories: cow's, goat's, sheep's and all/mixed milk.
Coming out on top of the heap was The Farm at Doe Run, with cheesemakers Samuel Kennedy and Matthew Hettlinger (and dairymen and dairywoman Jeff Reburn, Dick Hostetter and Corinne Hostetter, who take care of and milk the farm's Jersey cows) scoring an impressive set of victories for three of their cheeses, including Best of Show:
Gold, Best of Show, and 1st place, Semi-Soft Semi-Hard Cheese, for Seven Sisters
2nd place, Soft Ripened Cheese, for Hummingbird
2nd place, Washed-Rind Smear-Ripened Cheese, for Bathed in Victory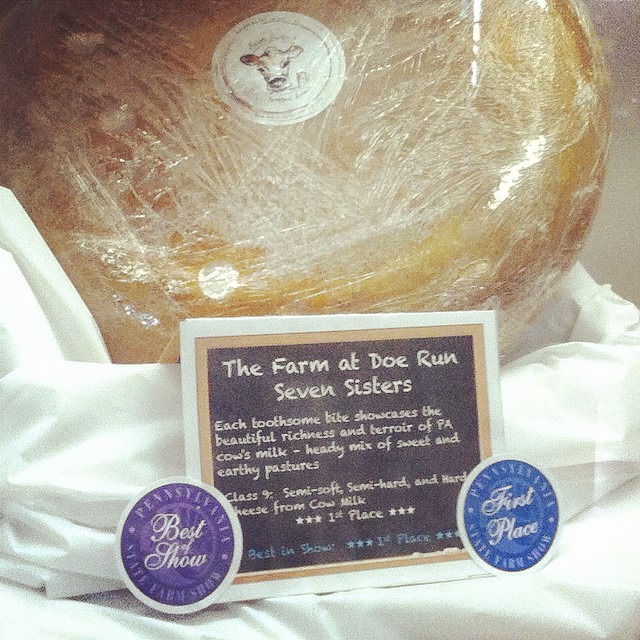 Other Chester County cheesemakers honored included Birchrun Hills Farm, which will be bringing home three first place blue ribbons for their Birchrun Blue, Red Cat and Tomme Mole and a third place Best in Show for Tomme Mole, and Yellow Springs Farm, whose Cloud Nine took first place in the Surface (Mold) Ripened Goat's Milk Cheese category and second place Best in Show. Rounding out the ChesCo winners' lineup were West Chester's Shellbark Hollow Farm, Elverson's Amazing Acres Goat Dairy and Honey Brook's September Farm.
Congratulations to all of the winners. Way to make Chester County proud!