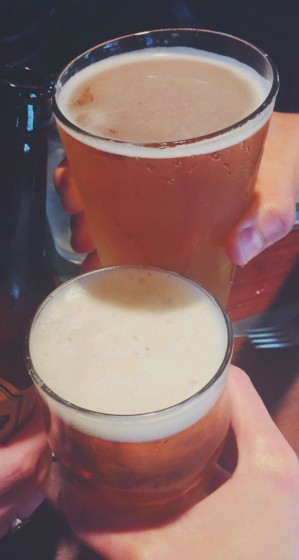 Has the inviting summer weather left you searching for an excuse to celebrate between Independence and Labor days? If so, join craft beer drinkers on Thursday, August 6, for the fifth annual National IPA Day. The holiday is not associated with any particular brewery but serves to honor America's most popular craft beer style.
Party with fellow hopheads at Conshohocken's Southern Cross Kitchen and Gypsy Saloon, which will be serving up some exciting promotions from open to close. In addition to multiple food specials, both locations will offer all IPA selections for $1 off and include live music beginning at 7 p.m.
In honor of the festivities, the two bars will be carrying a wide selection of the cherished style, including American IPAs such as Hardywood Park The Great Return, Deschutes Inversion IPA, Caldera IPA and Fish Tail India Pale Ale as well as English-style IPA Central City Red Betty. For local supporters, the bars will have Saucony Creek Hop Suplex, an Imperial IPA, and Conshohocken Brewery's Day Without a Dawn, a high-alcohol Black IPA. You might even be able to catch the end of the keg of Dark Horse's highly acclaimed Imperial IPA, the Double Crooked Tree, but keep in mind that it has already been tapped.
Afterward, you would be wise to consider stopping by Conshohocken Brewing Company to try its flagship India Pale Ale.
Find Southern Cross Kitchen at 8 E. 1st Ave., Conshohocken; phone: (484) 344-5668. Find Gypsy Saloon at 128 Ford St., Conshohocken; phone: (610) 828-8494. Find Conshohocken Brewing Company at 739 E. Elm St., Suite B, Conshohocken; phone: (610) 897-8962.
Photo credit: Amy Strauss