This article is sponsored by the Pennsylvania Winery Association.
There's something about spending a lazy weekend in bucolic Bucks County—there's so much land left unspoiled there. You'll find fields and farms and vineyards.
Yes, vineyards dotting the verdant landscape.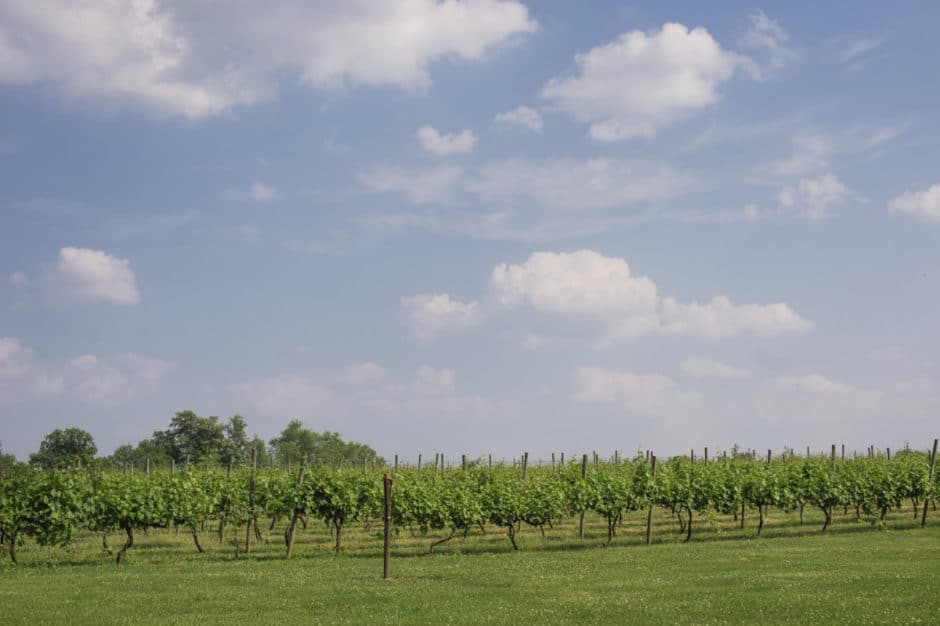 Whether you're looking to rule a staycation, romantic getaway or girls'/guys' weekend or just want to learn more by sipping award-winning wines, you'll find the Bucks County Wine Trail (BCWT) fits the bill.
The Plan
There's some mighty fine wine coming from the BCWT, thanks to gentle, rolling hills; deep, well-drained soils; and a relatively moderate climate. These ripe conditions combine to make Bucks County one of the premier grape-growing regions on the east coast.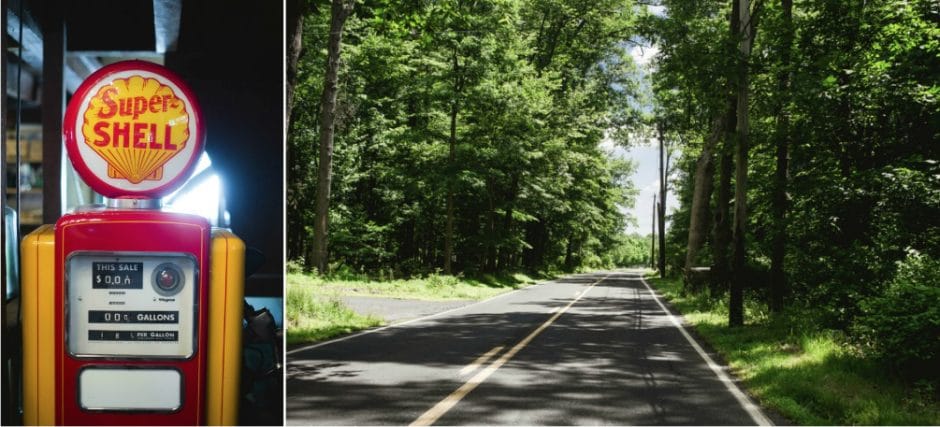 We took two leisurely days to see how wine is produced, tour cool wine cellars and chat with the oenophiles who make it happen. And to taste wine, of course. Lots of wine.
But before you go, discover PA Eats's go-to guide for wine tripping success:
Travel Map
Click for the full stop-by-stop map. 
DAY 1
2144 Kumry Rd., Quakertown, (215) 804-5445
Perched above the Unami Creek, this is one of the area's newest wineries. Vines were planted in 2005 and the tasting room opened in 2010 thanks to owners Jim and Kathy Jenks, whose "hobby gone amok" put their passion into play.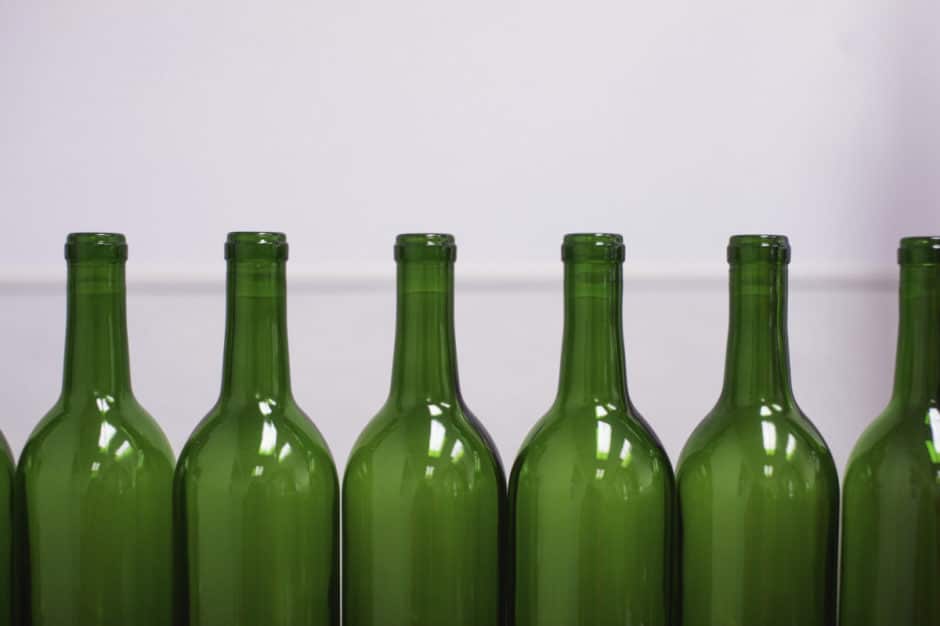 The property is unassuming and inviting; you'll feel right at home in the cozy tasting room. Unami specializes in European-style whites and finely crafted reds. We were impressed that the Jenks family produces both a Chardonnay and an Oaked Chardonnay, catering to those who love either subtle green fruit notes or the buttery, woody variety.
The surprise winner was a subtly sweet blend quaintly called UR Blushing. It's a mix of Cayuga, a hybrid reminiscent of fruity Riesling, and black-fruit blending powerhouse Cabernet Franc. Think you don't like a sweet wine? Give it a try.
Distance to next destination: 40 minutes 
755 River Rd. (Route 32), Erwinna, (800) PA2-WINE
Enjoy a pleasant drive across the county and stop near the Delaware River's banks to behold Joseph and Paul Maxian's 72 gorgeous acres. Their stunning castle in the vineyards is a breathtaking site for events and tastings and is home to a 7,000-square-foot, 30-foot-deep underground cellar.
The Maxians are proud to make their wines from 100 percent vinifera grapes that do well in the rocky soils and moderate temperatures beside the Delaware. The land is perfect for Cabernet Sauvignon, Chardonnay, Johannisberg Riesling and Pinot Noir. And here, those grapes are estate grown and bottled to perfection.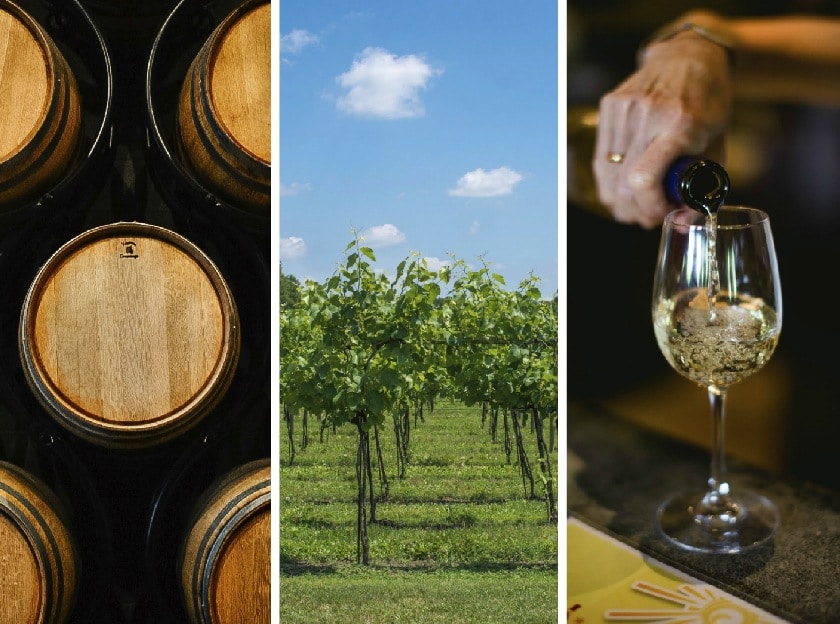 You can do any number of tours at Sand Castle Winery, including a humble but delicious tasting,  VIP educational tour, cellar tour and tasting and even a 90-minute "Principles of Wine and Dine" class. Make sure to inquire about the featured wine, in our case Alpine Spice. This versatile blend tastes great year round—on ice in the summer and warmed in the winter. It's Chardonnay and Riesling with a secret blend of herbs and spices. You'll find hints of apple and honey enhanced by those holiday-reminiscent spices. Bonus: it's available in a non-alcoholic version too.
Distance to next destination: 1 minute
763 River Rd., Erwinna, (610) 294-9595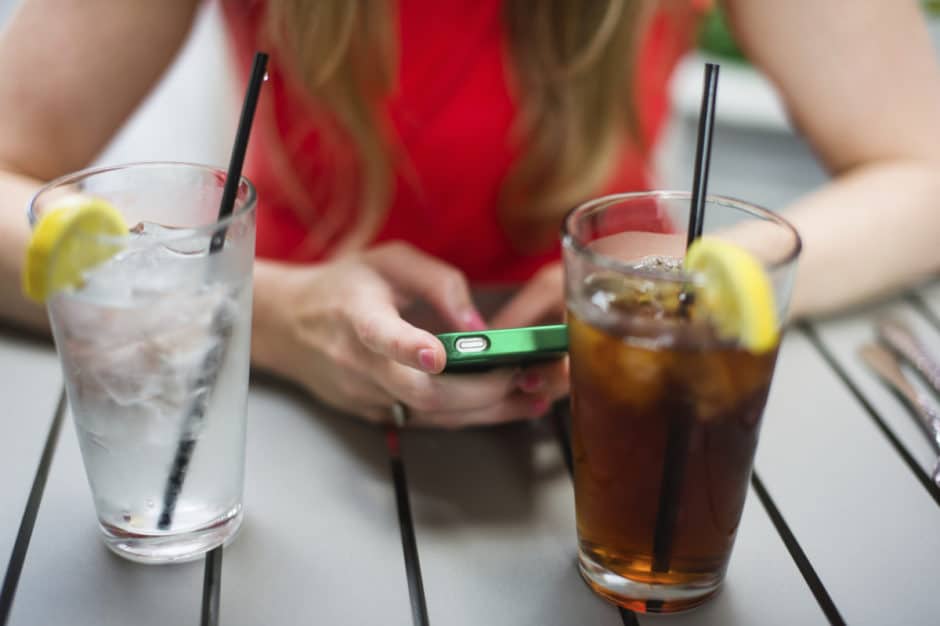 At this point, you've no doubt worked up a good appetite. We couldn't wait to dig into the Tavern Menu at the Golden Pheasant Inn, just minutes away on the Delaware Canal. If you're lucky and the weather permits, take in the alfresco experience at this historic property, circa 1811. The offerings are seasonal, of course, and much hails from local purveyors, so our spring outing consisted of a Swallow Hill Farm arugula, Marolda Farms beet and goat cheese salad with grilled Wester Ross Scottish salmon added; a Bolton Farms turkey sandwich (with house-made Thousand Island dressing); a Meadow Brook Farms grass-fed ground beef burger on a brioche bun with Bobolink cheddar cheese and hickory smoked bacon; and sea salt and black pepper fries.
Fortified for our journey, we moved on to the next BCWT hot spot.
Distance to next destination: 25 minutes
300 Old Limekiln Rd., Chalfont, (215) 249-9058
Another scenic view? To be expected on the BCWT. Enjoy gazing on beautiful Lake Galena in Peace Valley Park while tasting up to 17 varieties of seasonal wine. The 20-acre estate includes a thriving pick-your-own farm too, so depending on the season you can score grapes, apples, strawberries, blackberries, sweet corn, veggies and melons.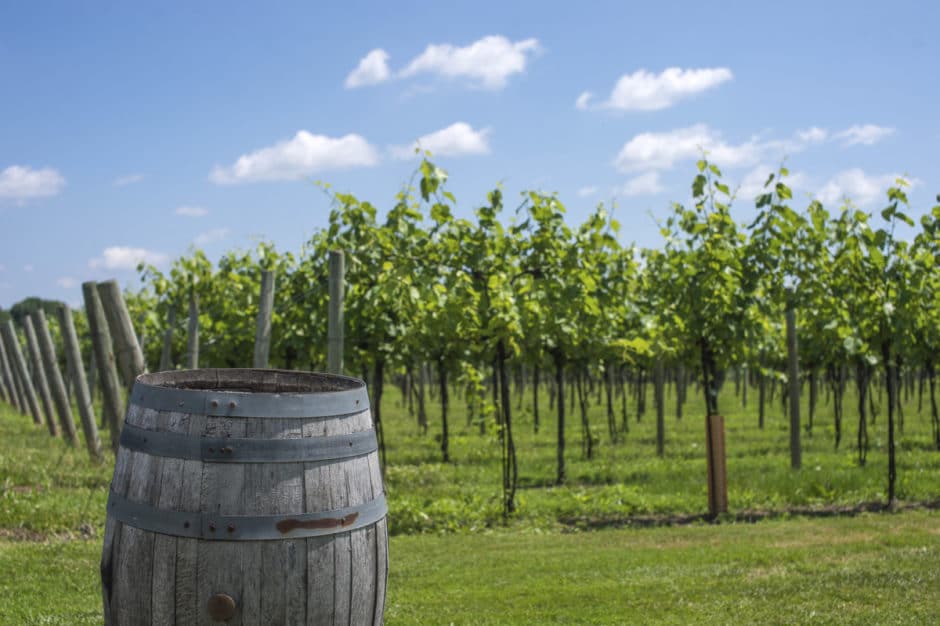 Peace Valley Winery is known for marking each season with a wine release (or two). You'll return again and again for Spring Fling (mid-April; a German-style May wine), Stardust (late April; a sweet, minty and fruity wine), Summer Solstice (mid-June; a sweet, floral wine), Blackberry (mid-July; from a dark-fruit grape), Spiced Apple and Spicewine (fall and winter; both warming and holiday-spicy) and Winter Solstice (mid-December; a cherry-forward semi-sweet wine).
If more traditional is your thing, you're in luck: you'll find the full range of dry from Traminette to New Britain Red, semi-dry like New Britain Rose, semi-sweet such as Spumante! and sweet including Fredonia and Niagara.
Distance to next destination: 20 minutes
1391 Forest Grove Rd., Furlong, (215) 598-WINE 
Stop by the Fraser family's quaint tasting room and learn how some of the area's oldest farmed land (circa 1925) in Buckingham Township's agricultural district created the perfect soil for nurturing vines.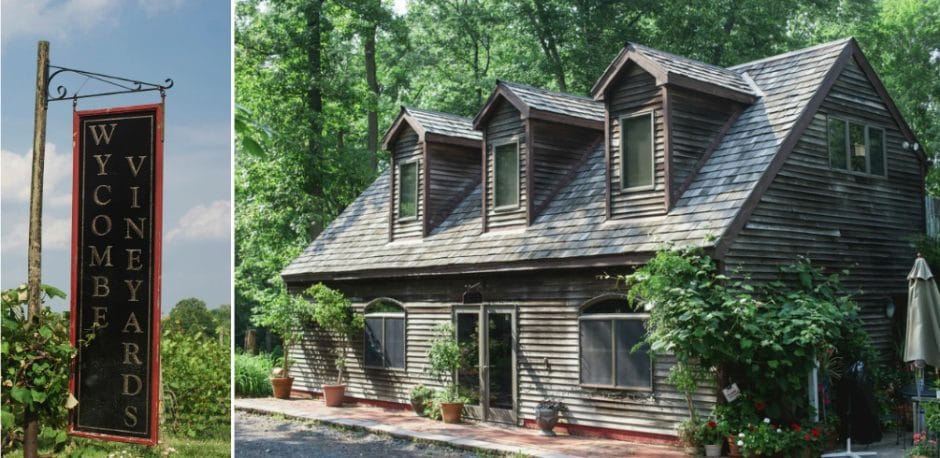 Don't just hear about it—taste it. There are classic whites like Pinot Grigio and Chardonnay, but make sure to taste the semi-dry with a hint of cherry White Chambourcin. You'll also find familiar reds like Cabernet Sauvignon and Port, and the medium-bodied Smokehouse Red, a Chambourcin/Merlot blend, delights with deep plum.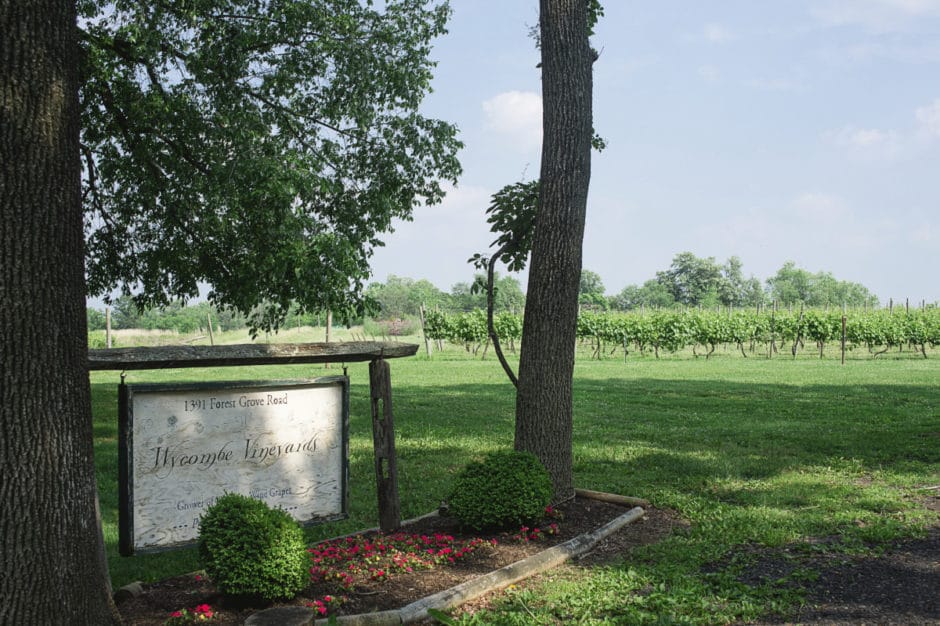 If you're there in the early part of the year, sip on Spring Blossom, a slightly sweet and flowery blush wine. Swing by again in August for the surprising Dandelion dessert wine, served super cold to bring out pear and honey notes. It's so refreshing on a hot summer's day!
Distance to next destination: 5 minutes
1521 Route 413, Buckingham, (215) 794-7188
This delightful spot is one of Pennsylvania's first farm wineries, and one of the largest in the Commonwealth. If you like bubbly, Buckingham Valley also is one of the rare spots you'll find it, and you'll love the varieties made in the methode champenoise tradition. We did.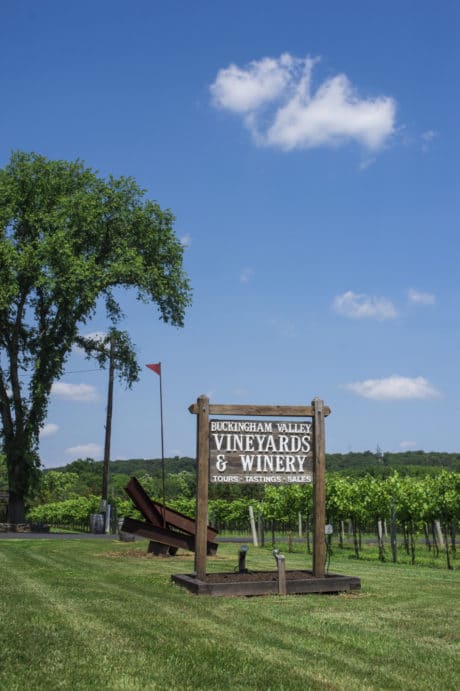 The Forest family has owned the winery, originally developed by Jerry Forest and his good friend Vladimir Guerrero, for more than four decades. It's all about the wine and reflects the family's laid-back attitude: no events or guided tours, just tastings. Do feel free to look around on your own, though.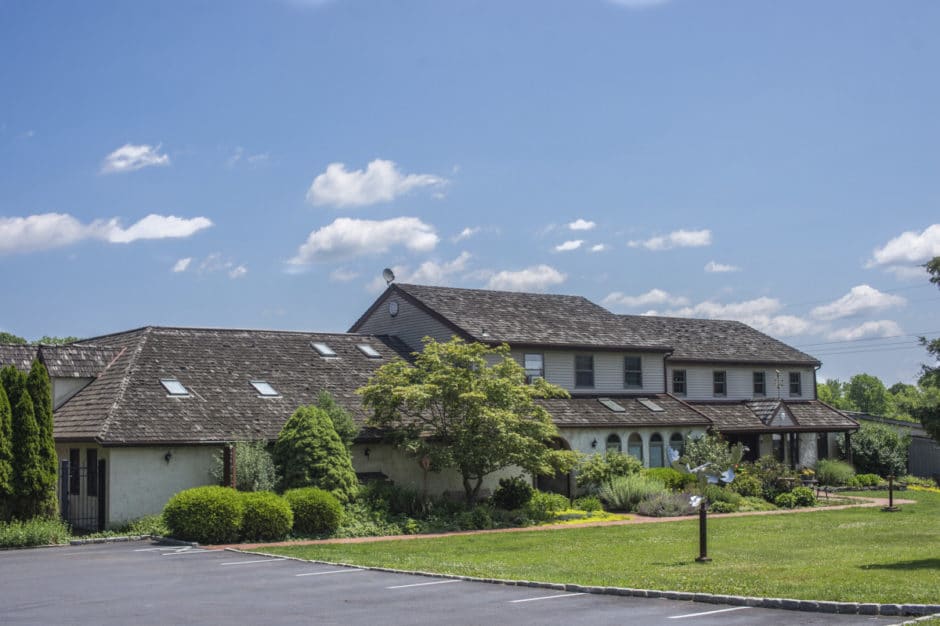 Buckingham Valley boasts more than two dozen varieties of wine, from crisp, light whites to deep, oak-aged reds. Bottle prices are amazingly reasonable, so be prepared to stock up. Make sure to taste the available sparklings, which are in limited supply because of the painstaking product method. If you're lucky, you'll be able to try and compare the Brut, Naturel, Pink, Riesling and Muscato so you can appreciate semi-dry, dry, semi-sweet and sweet.
Distance to next destination: 7 minutes
Rest Up for Day 2
Learn about a variety of PA inns, B&Bs and unique accommodations by visiting the Pennsylvania Association for Bed & Breakfast Inns' listings. 
At this point, you're in for a well-earned break, dinner and perhaps some retail therapy. There's all that and more in the Village of Lahaska, home to the 42-acre Peddler's Village, another seminal Bucks County destination.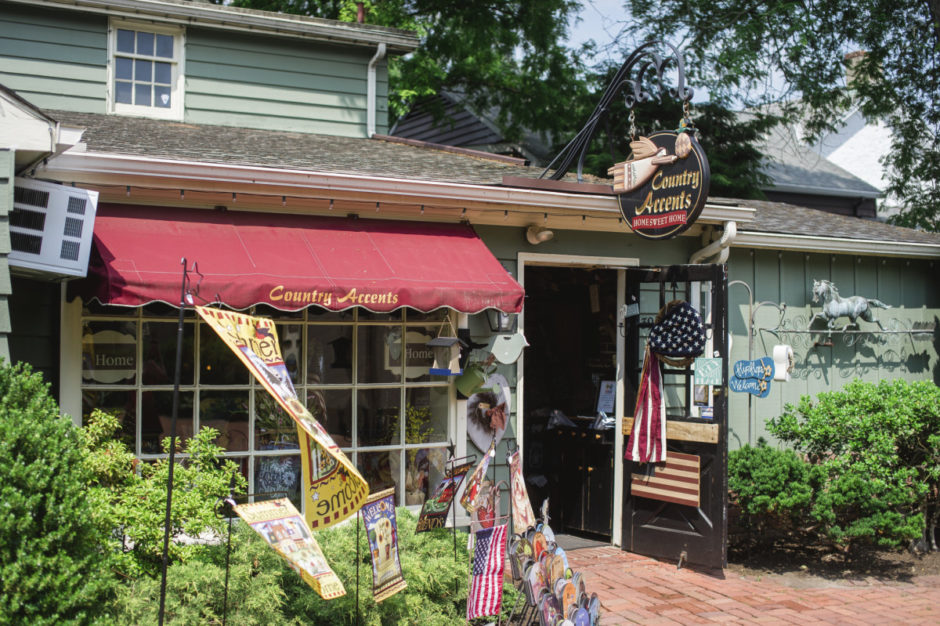 Peddler's Village, 5883 Lower York Rd., New Hope, (877) 665-0778
Check in to this gorgeous inn that feels as if you're staying in your favorite country home. There's a Colonial-era vibe here that wraps you in comfort, from the lobby to the guest rooms. Or go for a suite, especially for a special occasion.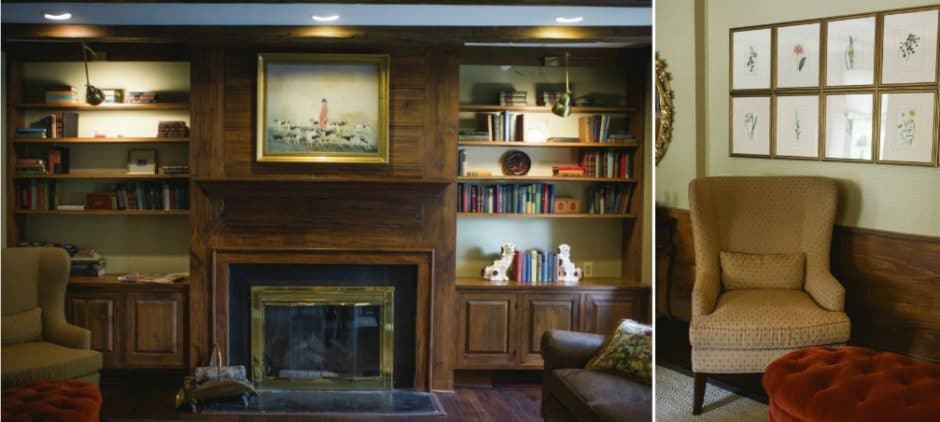 Despite its old-world feel, the Golden Plough Inn shows off with all the amenities you desire, from a fitness center, free WiFi and parking and lobby refreshments to in-room must-haves like flat-screen TVs, an iPod docking station, a refrigerator and more. Bonus: complimentary continental breakfast in the Buttonwood Grill.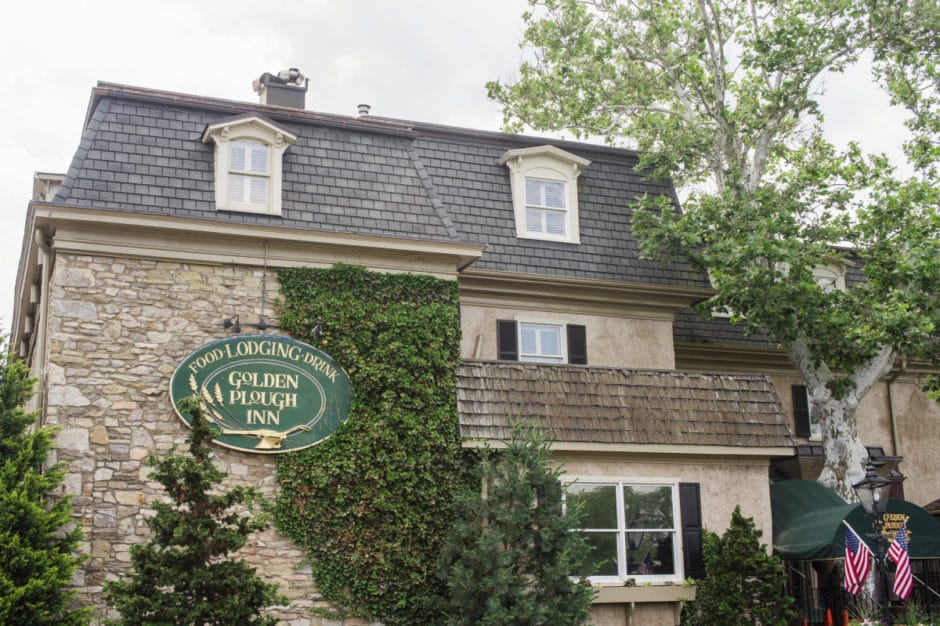 Our Dining Suggestions
Another benefit of lodging at Peddler's Village is the ample dining choices, all an easy walk from the inn. Talk about something for everyone … if you can't find something in Peddler's Village, we can't help you. Signature restaurants serve up homey, casual meals as well as sumptuous new American and country classic cuisine. Find them all on the Peddler's Village website, but two highlights: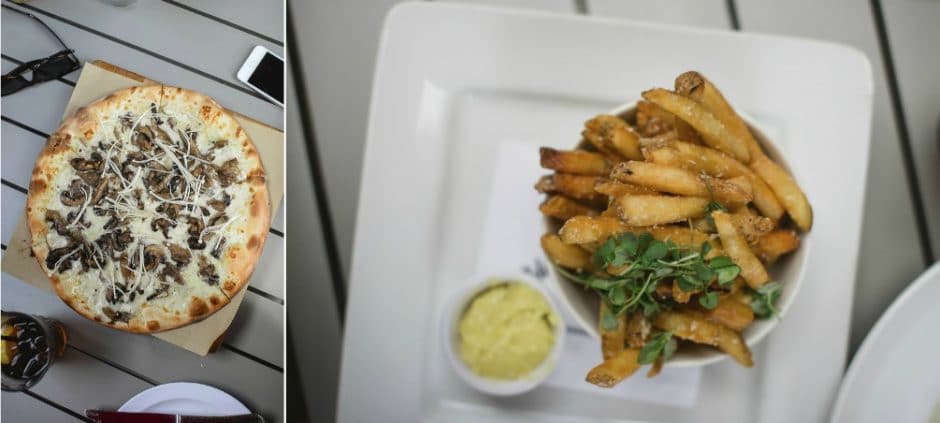 Fresh, seasonal offerings and outdoor dining can be found next door to the Inn at the Buttonwood Grill.  We filled up on a ruby red beet hummus with pears, goat cheese and walnuts; an order of Frisco Fries (basil, Locatelli, truffle oil); and a stone-fired thin crust pizza with wild mushrooms, gorgonzola and truffle oil to help soak up the wine on our adventure. 
Hungry for pub grub? Pop into Peddler's Pub for the corned beef special piled with Swiss cheese, cole slaw and Thousand Island dressing; the turkey avocado sandwich packed into a kaiser roll with lettuce, tomato and mayo; or the chili con carne bread bowl slathered with Monterey Jack and cheddar cheeses.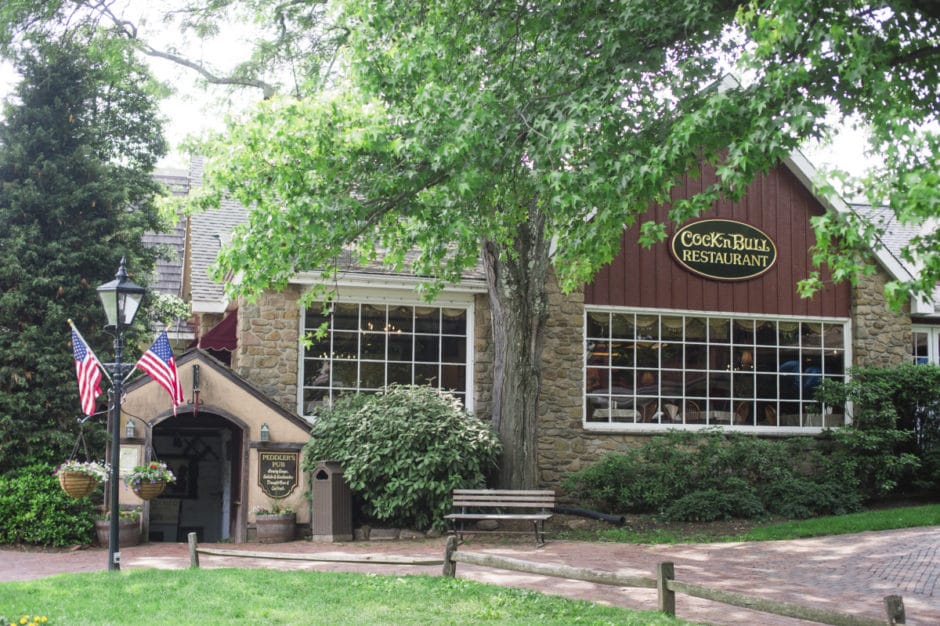 Feel like fine dining? Treat yourself to the Cock 'N Bull's 8-oz. filet mignon dressed with blueberry port wine demi-glace and served with tri-color fingerling potatoes and local green beans, crab cakes pan-roasted with herbed wild rice and classic remoulade or house-made vegetable lasagna with torn basil.
DAY 2 
6123 Lower York Rd. (Route 202), New Hope, (215) 794-2331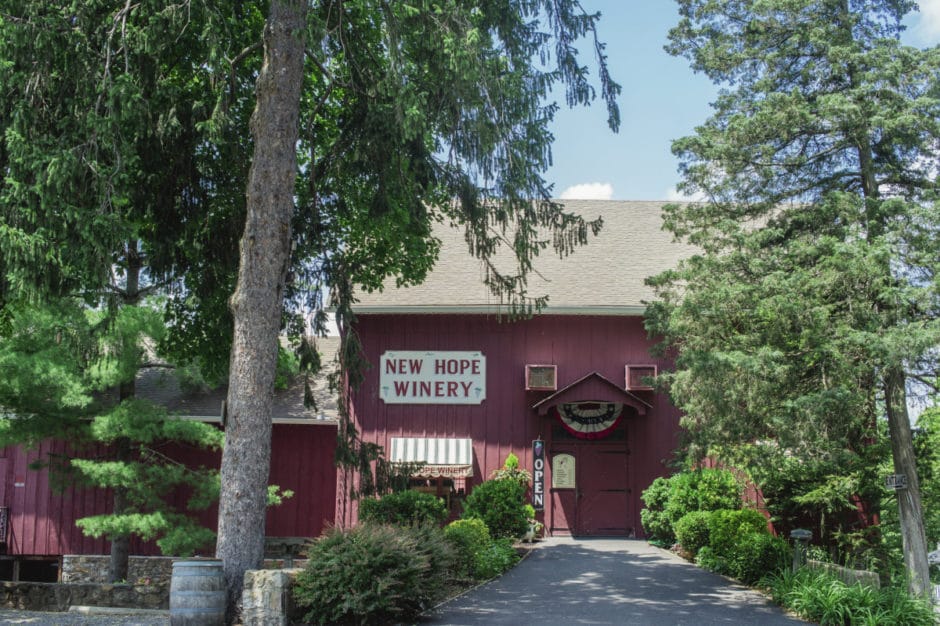 A beautiful eighteenth-century barn is your first stop to wake up your palate. This particular venue boasts an extensive gift shop in case you didn't satisfy your shopping cravings on day one. Browse an unusual assortment of antiques and collectibles, gourmet food and wine accessories.
New Hope Winery produces a vast menu of white, red, blush and specialty wines. Treasure nips of some of the more unique grapes in Solebury White, a semi-dry of Vidal Blanc and Villard Blanc offering nice floral overtones; Chambourcin Reserve aged in solid American oak for dry, soft tannins and earthiness; or Rose, crisp and dry from white and red French hybrid grapes.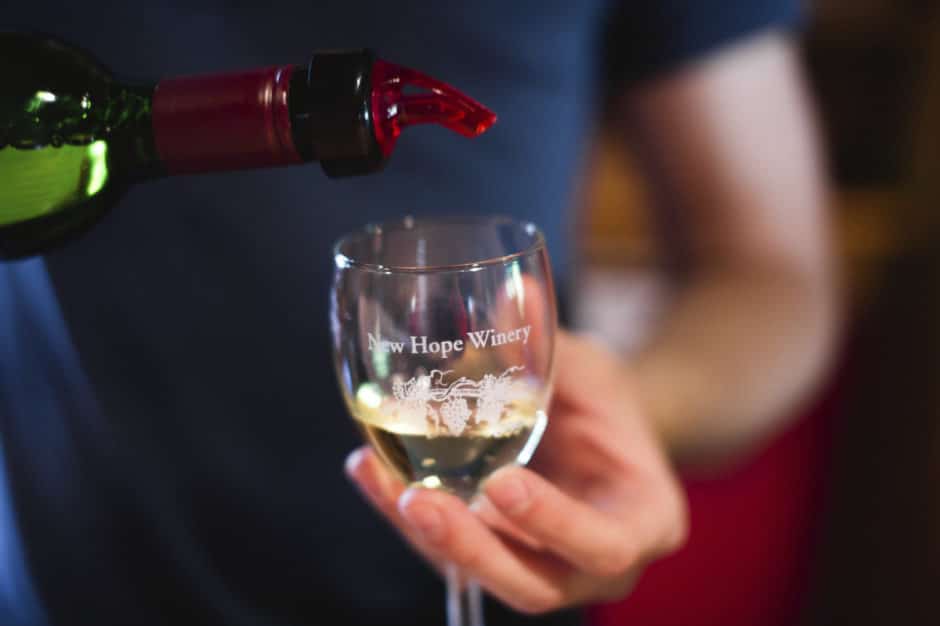 Make sure to try the specialty wines. Depending on what's tasting, you may be able to enjoy something fruity to pair with dessert, such as Blackberry, Raspberry or Strawberry, or White or Red Sangria, big and fruity and fantastic over ice.
Distance to next destination: 10 minutes 
5966 Mechanicsville Rd., Doylestown, (917) 837-6903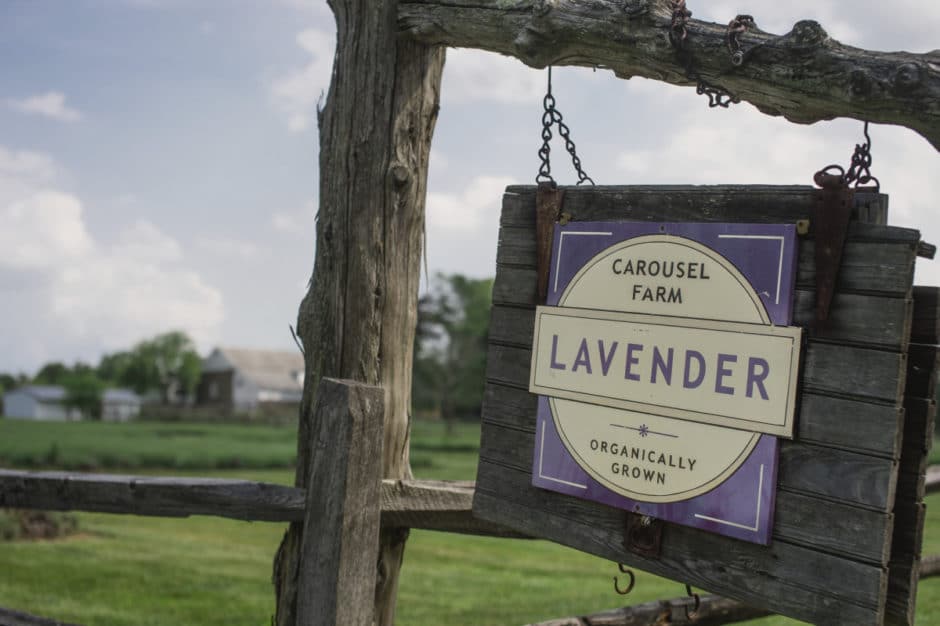 Tour this fragrant farm and learn about lavender varieties and how it's harvested and processed, then explore the raised bed garden bursting with vegetables, fruits and flowers. Shop for home and body essentials like artisan honeys, soaps and lotions of the lavender variety. The farm is open Saturdays and Sundays from 9 a.m.–5 p.m. Lavender is in bloom mid-June through the end of July, so additional tours are available during this time. Check the website for more details.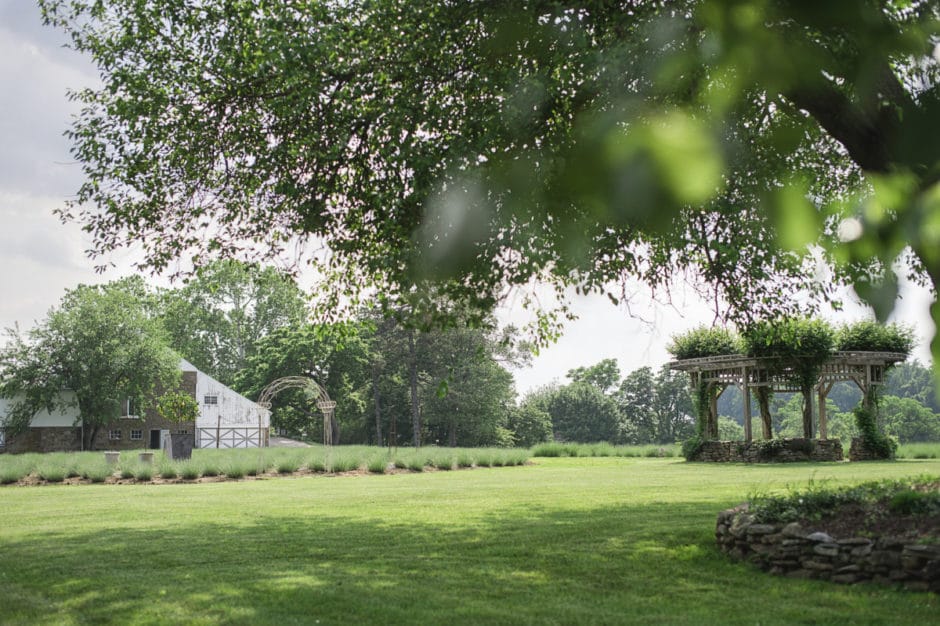 Distance to next destination: 20 minutes
2665 Rushland Rd., Jamison, (215) 598-0251
Ed and Lisa Ullman pride themselves on the vineyard's 18 varieties of 100 percent estate grown grapes, which they hand-craft on-site into more than a dozen wines. Their goal is to offer consistent quality at reasonable prices so that everyone can enjoy Pennsylvania wines.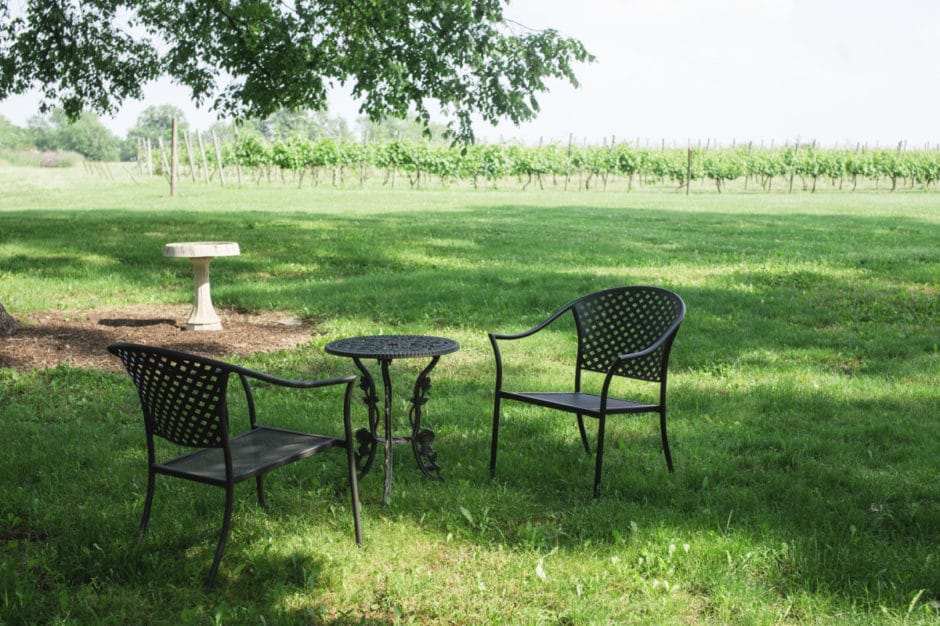 Start your sipping with the semi-sweet Cayuga, then off-dry Seyval. Move to an off-dry blush, Rosette, then semi-sweet red blend Country Red plus the dry and full-bodied Chancellor. And that's just how we started to work this tasting menu.
Make sure to spend a moment taking in the sights: six acres of lush vines that truly define Bucks County. Even in winter the property is impressive, yet it still exudes a peaceful feel. No wonder wine tasters linger to chat up the family and enjoy the ambience.
Distance to next destination: 20 minutes
1853 Wrightstown Rd., Washington Crossing, (215) 493-6500
The Carroll Family doesn't mean to brag, but why not? Crossing Vineyards and Winery was voted The Best of Bucks (by readers of the Bucks County Courier Times) in 2011, 2012, 2013 and 2014—a historic accomplishment for this historic property that was part of the original land grant from the king of England to William Penn. The property boasts an event tent and extensive gardens with detailed landscaping that makes for a gorgeous sipping atmosphere with some serious floral fragrance.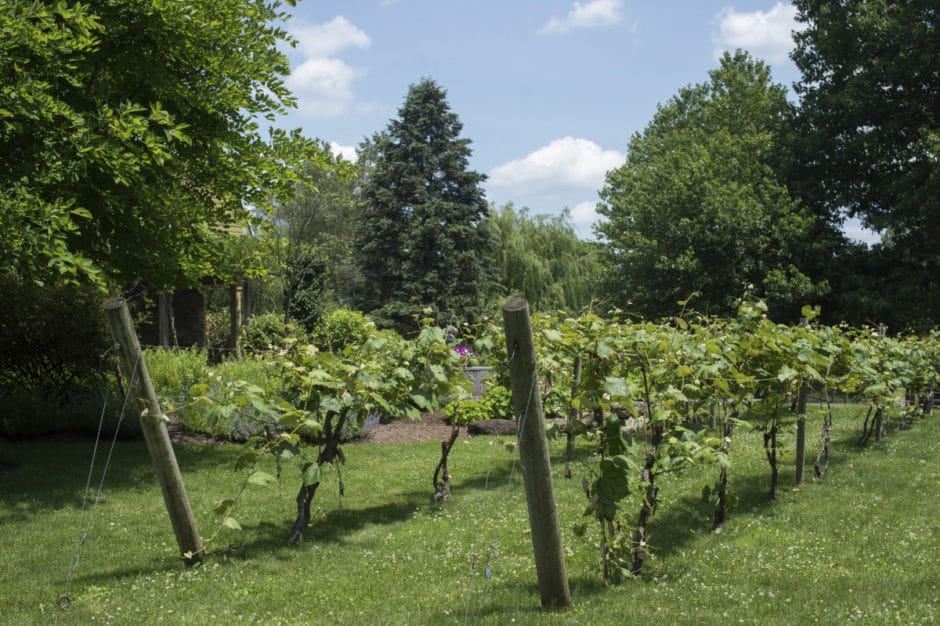 Our forefathers would be impressed with the scope of wines available, especially the extensive specialty wine list. Get more than notes of chocolate with the rich and sweet Chocolate Cherry Truffle port-style wine (three words that are always said after tasting this wine are "Oh. My. God."), or celebrate the big fruit-forward and refreshing Peach.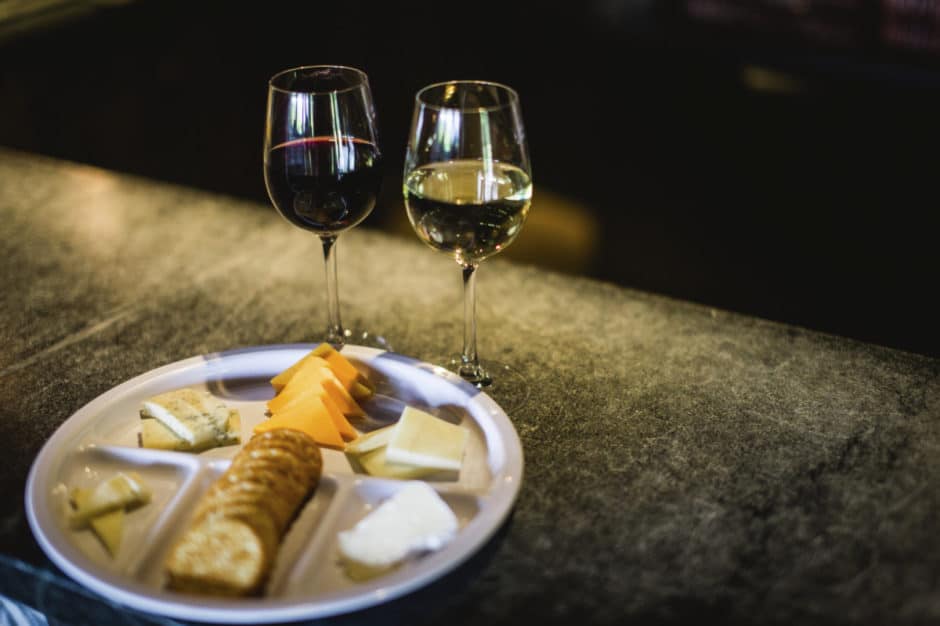 Step it up with a Vintner's Select, two blends at amazing values. The Vintner's Select Red is crafted in the Meritage style for bursts of ripe red and black fruit, while the Vintner's Select White is fruity and crisp with apple-pear and a honey finish. Explore the other reds, whites and specialty wines to find your favorite. Tasting options include a chocolate pairing or a wine and cheese package. If you're lucky, you can catch a live concert on site or participate in any number of their events including yoga in the vineyard.
Distance to next destination: 10 minutes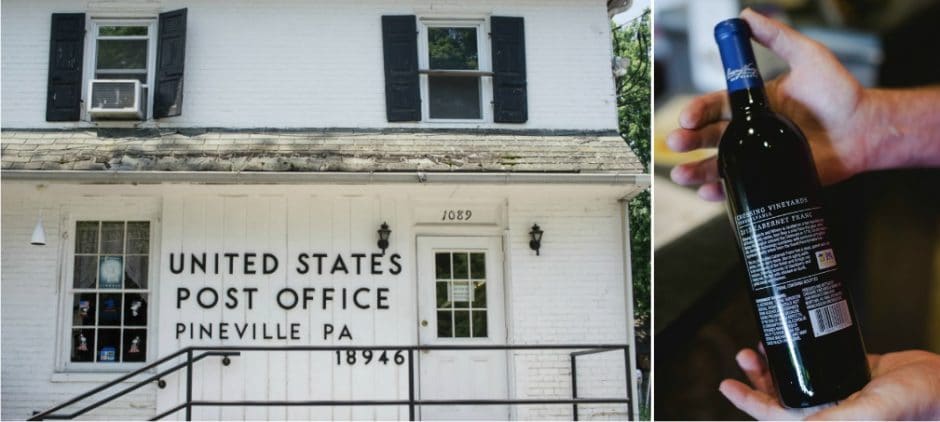 258 Durham Rd., Newtown, (215) 860-5899
Also on land once owned by William Penn, this scenic winery features a 1719 manor house and 1835 barn with sweeping views of lush pastures of grazing sheep. It's been lovingly restored and tended to by the Fleming family and is a sight to behold.
The wines live up to the property's great expectations too, highlighting French-American hybrid and viniferous varieties in reds, whites and fruit wines. Do beg a sample from the special wine list, such as the Chocolate Orange Port made from clarified orange juice, not grapes, and the Cappavino, a must-have dessert wine for coffee lovers.
Standout reds are the dry Cabernet Sauvignon that's easy on the tannins, Merlot with just the right amount of vanilla and plum hints from the oak, the semi-sweet white Nouvelle that brings tastes of peach and apple and the popular Summer Sangria of Vidal Blanc and Chardonnay, citrusy and amazing over ice.
Distance to next destination: 20 minutes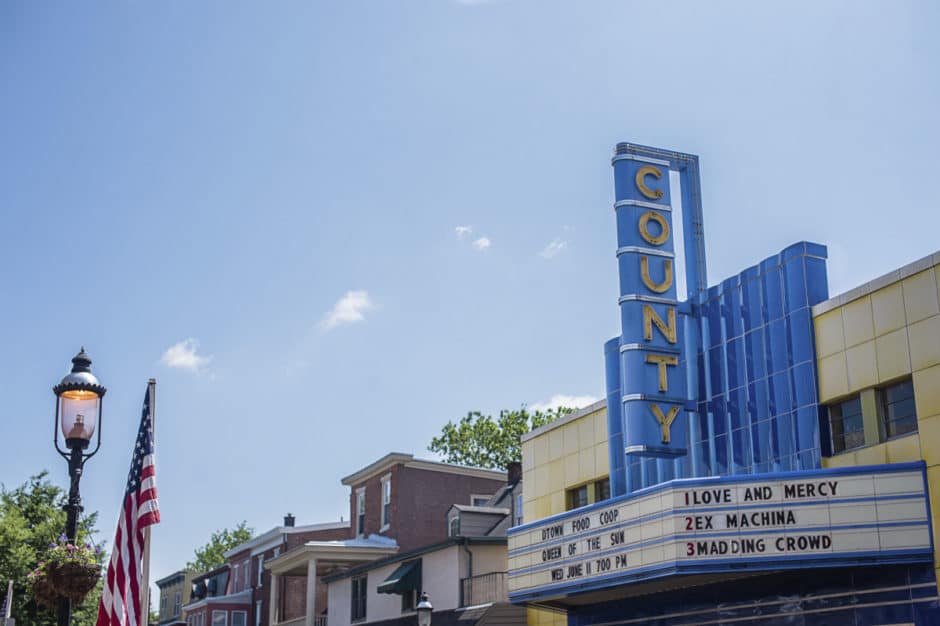 Suggested Stopover: Doylestown
We bet you're hungry after all that wine-tripping and wine-tasting. Our advice: make a stop at the end of your day for a meal in Doylestown, the county seat of Bucks County. From Thai and Italian to Southern and new American cuisines (and much more), you'll find plenty to love in Doylestown's walkable downtown. Feel free to linger and do some shopping too—parking is plentiful and affordable. For more information, check out these "5 Excellent Reasons to Dine in Doylestown."
A Final Note …
Wait—what? Our tour of Bucks County's finest is over? Seems like only yesterday we started our wine-infused journey. Well, it was just yesterday, but that's the point: you can create a fabulous adventure over just two days when your destination is the Bucks County Wine Trail. Or, take a long weekend and stretch your travels to three or even four days. There's plenty to explore and events all year 'round—consult the Visit Bucks County website for a wealth of information on all the county has to offer. Circle back with PA Eats and leave your comments below. As always, be safe and drink responsibly.