This article is sponsored by the Pennsylvania Winery Association.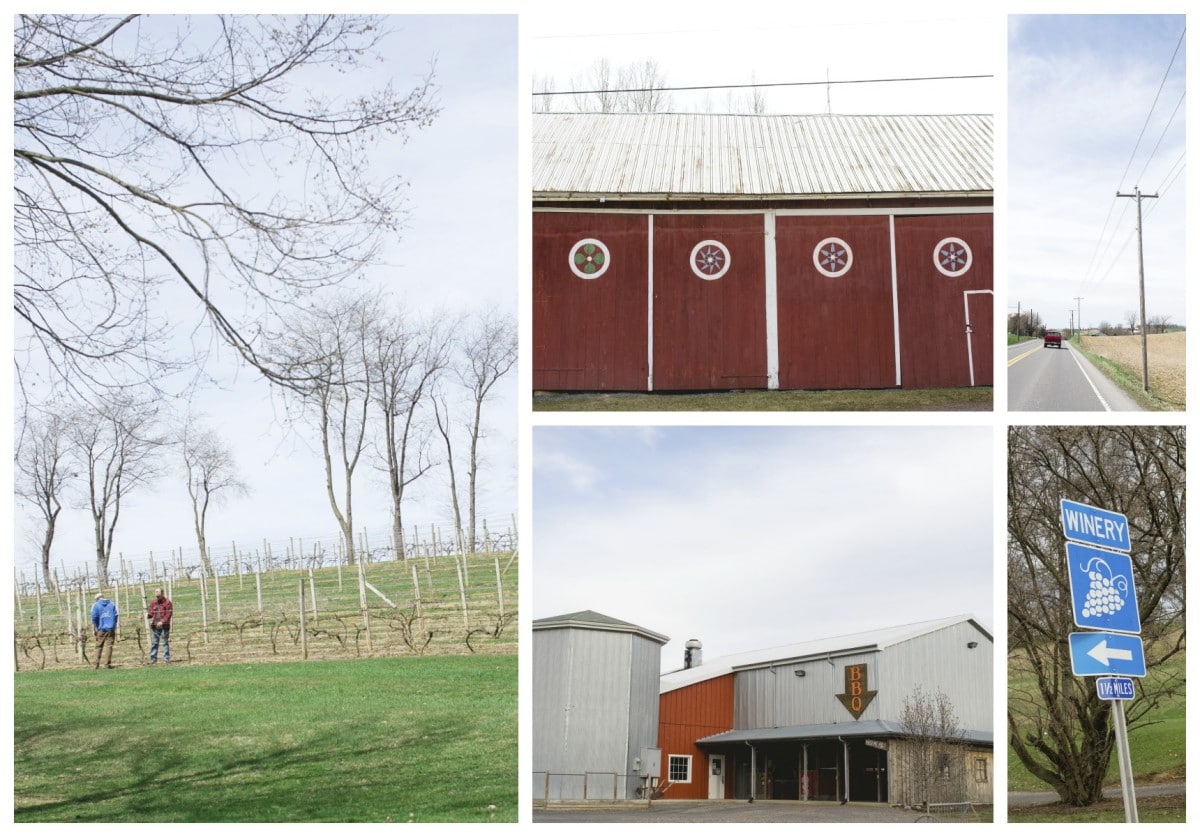 Dear wine lover,
Remember that thing called vacation? You know you need one, and you certainly want one, but with the difficulties of planning around your busy life, it's hard to get to the point where you're ready to cash in your hard-earned vacation days for a far-flung vino excursion.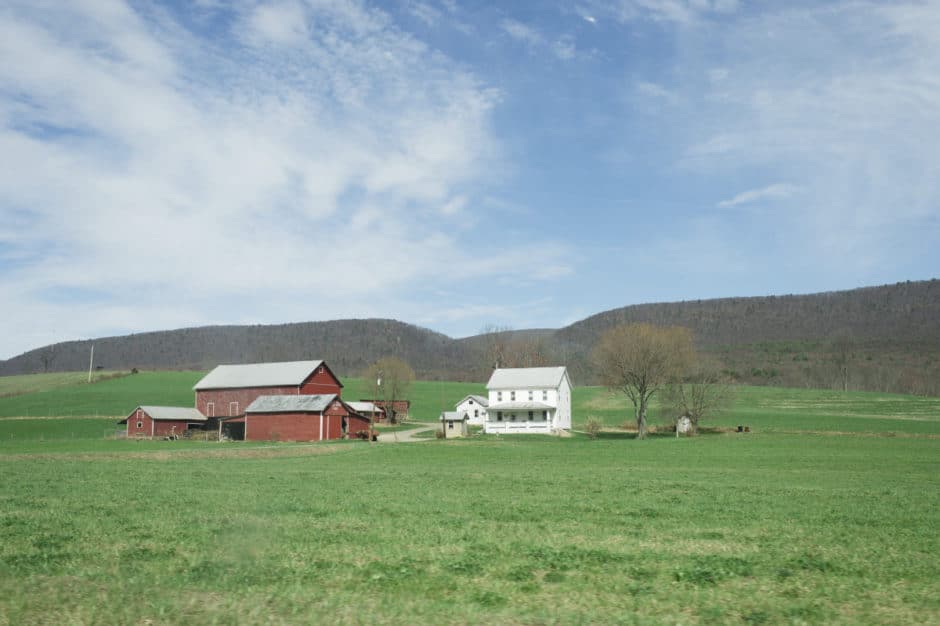 Luckily, the landscape of the great state of Pennsylvania is brimming with mountains, valleys, farms, main streets, rivers and lakes and is dotted with sweeping acres of vineyards with grapes that produce wines to rival West Coast and European varieties (seriously!). There is truly something for every taste that's worthy of a couples' retreat, girls' getaway or quality family time. It's time for you to vacation locally and discover Pennsylvania Wine Land. Here's how we did it.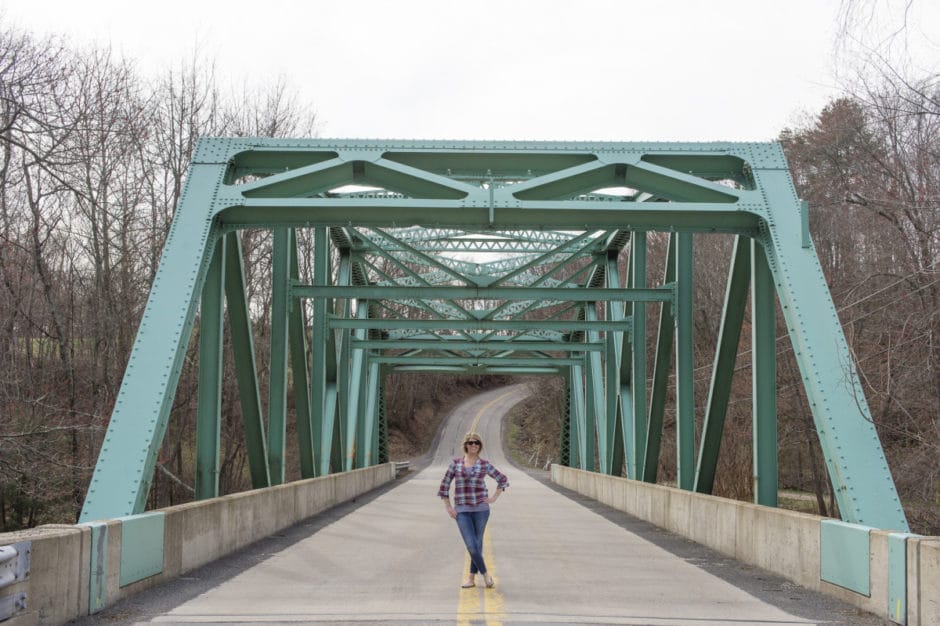 The Plan
With more than 200 wineries in Pennsylvania, it can be hard to know where to begin. Luckily, with its varied climate and well-drained soil, the Keystone State has many great places to start. Pennsylvania's diverse wine regions (nine in total) produce a wide range of exceptional wines, from native and hybrid varieties that form the core of our wines to artisan vinifera wines. There are, in fact, so many wineries that from anywhere in Pennsylvania you're less than an hour's drive from the closest winery.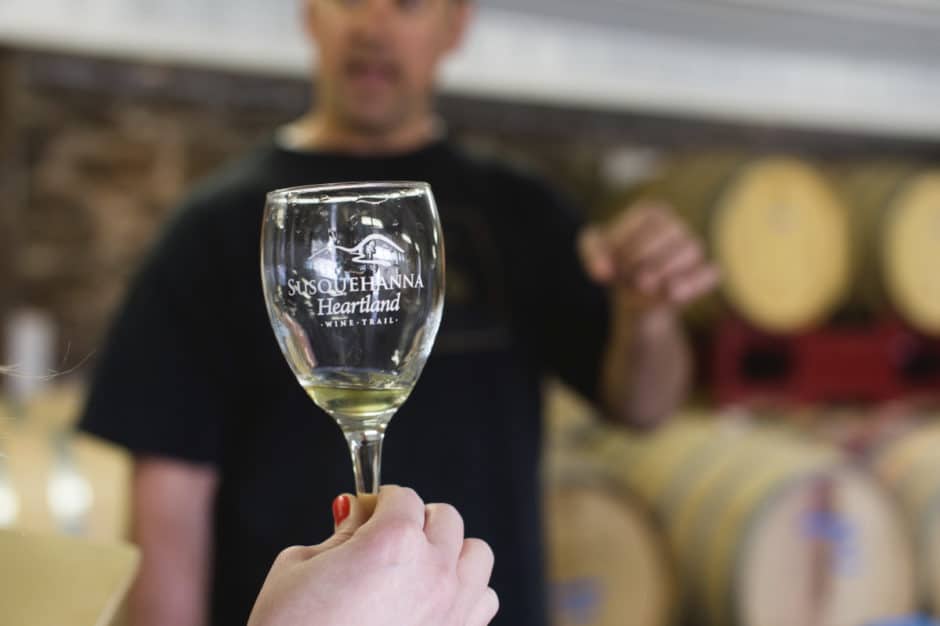 We set out to explore the Susquehanna Heartland Wine Trail for a girls' getaway. Known for its warm climate in the south and cooler hills and shale soils in the north, this region produces diverse fine wines including dry reds and aromatic white wines with great freshness, fruit-driven flavors and vibrant acidity. The south-facing, well-drained slopes of glacier till provide a great growing environment for hybrids and cold-climate grape varieties. Pinot Grigio, Traminette, Chardonnay, Chambourcin, Lemberger and Cabernet Franc all thrive here.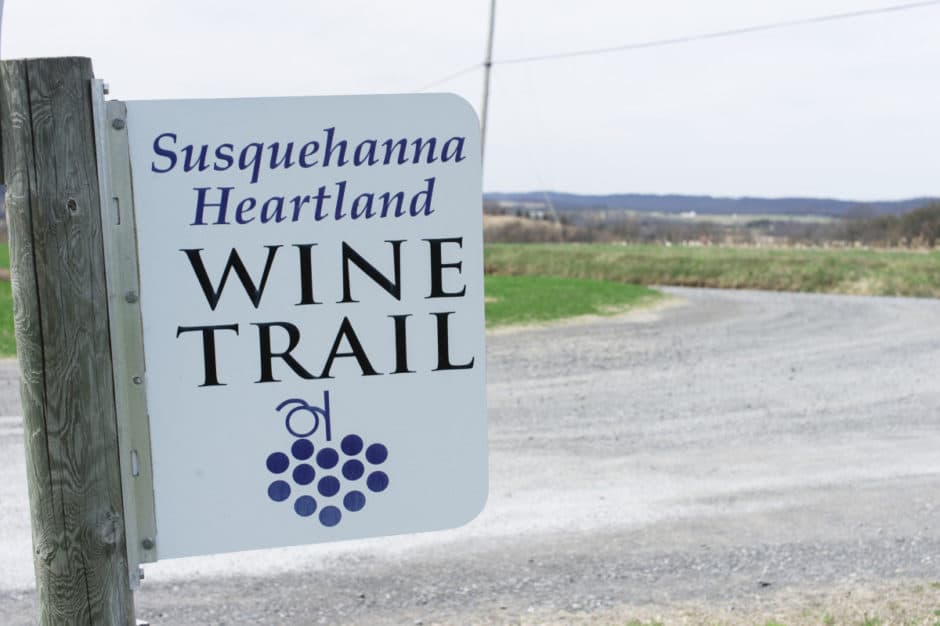 But before you go, discover PA Eats's go-to guide for wine tripping success:
Ready? Set? Off we go.
Travel Map
Click for the full stop-by-stop map.
DAY 1
212 Rutter Rd., Halifax, (717) 896-7700
As we pulled into the parking area at our first location, a simultaneous "whoa!" escaped from our lips at the sight of this more than 200-year-old property. The tasting room and winery stand at the forefront of the grounds, which were established in 1769 by Robert Armstrong. The 100-acre property also includes a main stone house, summer kitchen, ice house, bank barn, tack house, granary and numerous other outbuildings in addition to the vineyards, which were part of the original farm deeded from the Penns.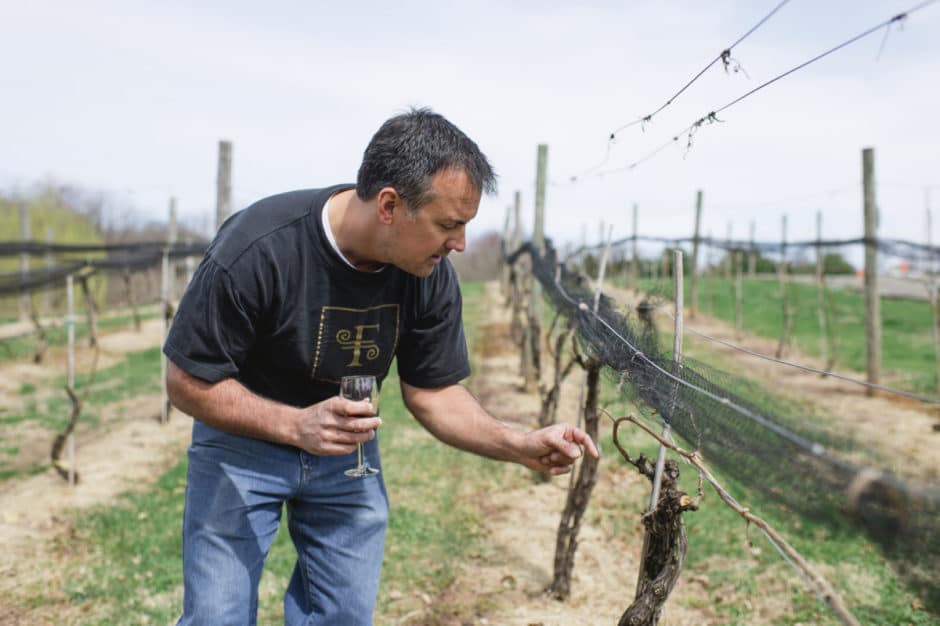 We met with the handsome and mild-mannered winemaker, Michael DeMartinis, whose journey began in Central PA. After an unfulfilling career in the financial industry, he was inspired to pursue his love of wine on the West Coast. After working in the wine industry in Washington and then California he moved back to implement his passion and knowledge for winemaking in his home state.
His calm demeanor and attention to detail resulted in an impressive tour of the property that included notes on certain vines and varieties. In the tasting room, you'll be able to sip and swirl more than 40 varieties of wine. The most surprising option is Afternoon Delight, a chocolate and strawberry wine. We explored the patio, where scheduled live-music events occur, and jotted down nights that food trucks visit for special events. We paid a special visit to the on-site resident horses (Cinnamon and Nutmeg—they love apples!) and toured the quaint on-site guest houses. It is a good thing they are there, because you will never want to leave.
Distance to next destination: 30 minutes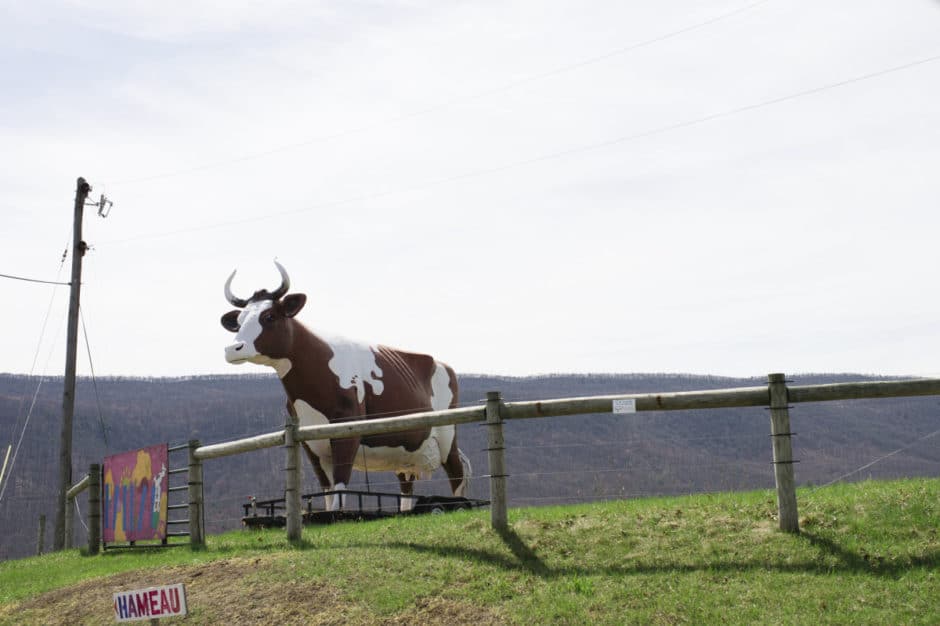 1585 Ridge Rd., Klingerstown, (570) 425-3090
We followed our GPS through tiny towns and picturesque pastures to the sweeping views of award-winning Benigna's Winery. This winery was named after Benigna's Creek, which the vineyard overlooks. In the grape industry, a site where grapes can see water is considered beneficial because there is often good air and drainage down to the water. So for the Masser family, the name was a natural choice.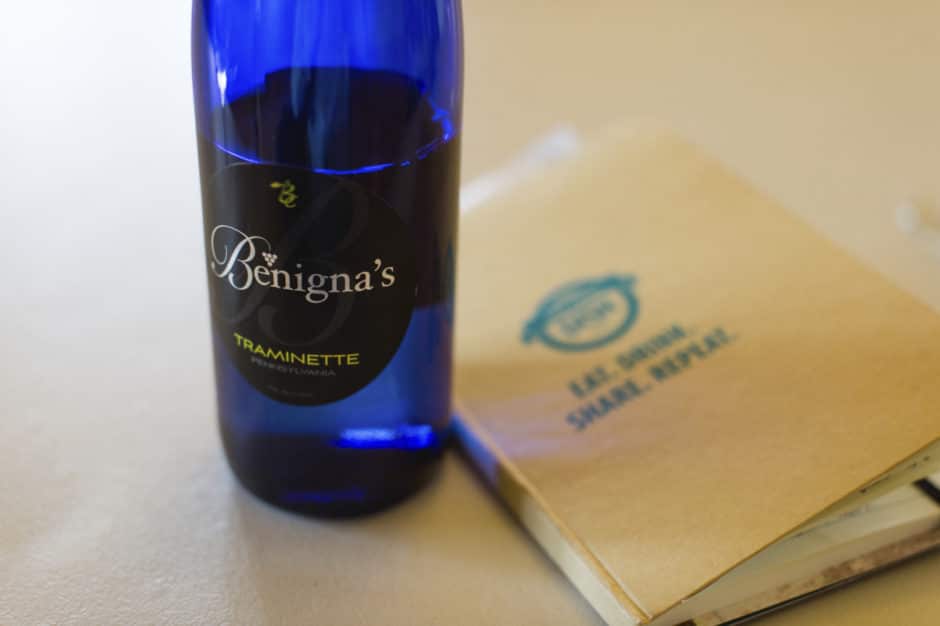 The Masser family has a history of growing grapes and making wine dating back to the 1500s; in fact, in Southern Germany there is a vineyard and winery with their name. Their family settled in the Mahantongo Valley in the late 1700s and has worked the land there ever since. Their father's farm started as an apple orchard and livestock and row-crop farm in the 1950s.
Today the equipment is gone and the animals are all sold, but the family remains rooted in the soil of the Mahantongo with their vineyard and winery. Two and a half acres of grapes were planted in 1999, in 2000 another eight acres were planted and the winery opened in 2001. The immediate Masser family built the vineyard and winery. You can feel the pride on the land, and the family's dedication (with hard work) made the vineyard and winery what it is today.
Art is the Masser's inspiration to make their unique wine. Using only the highest-quality ingredients, Beninga's Creek prides itself on not cutting corners while making wine with pure fruit (no juice) and presenting finished products with lower sulfates and no preservatives. The immaculate winery produces quality wines at a reasonable price. By hiring neighbors and local staff for their store and to pick grapes in the fall, they support their local community.
Fruit-wine lovers will love varieties like Beninga's Red, their top-selling wine made from the Concord grape that is well-balanced with a crisp, pleasant finish, even though it is a sweet wine. The wrap-around deck offers a perfect place for snacking on local cheeses and picnic goods and a view you'll want to drink right up.
Winemaker Rick Masser told us what he loved about making wine. "There's a certain amount of art and a lot of science. I really enjoy that combination," he said. Rick's favorite wine that he makes? The Traminette. This off-dry white (a daughter to the grape Gewürztraminer) has all the character of a Gerwurzt with a deep spicy finish and a beautiful floral bouquet.
Distance to next destination: 28 minutes
1724 Dornsife Mountain Rd., Pennsylvania, (570) 286-6723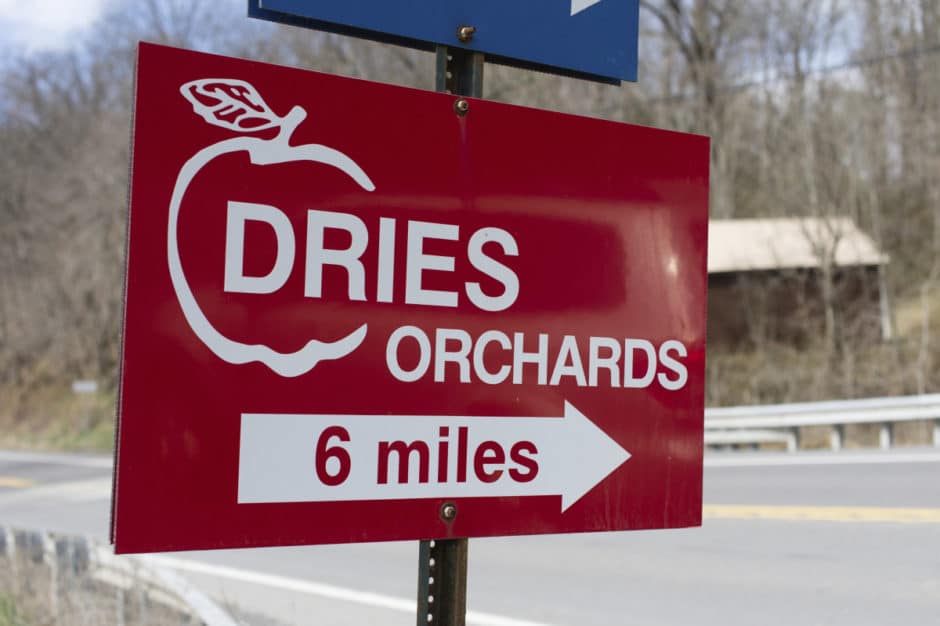 This PA Preferred location offers up fresh produce, a wide selection of jams, teas, honey, cider, baked goods, candies and much more. If you've got the time to detour, we recommend it!
Distance to next destination: 42 minutes
16140 Route 104, Middleburg, (570) 837-3644
Kim, the self-proclaimed "wackiest of the wine wenches," gleefully said, "I play; this is not a job. They let me drink on the job." Job or not, she has been at it in the tasting room for 10 years and greets guests with a smile.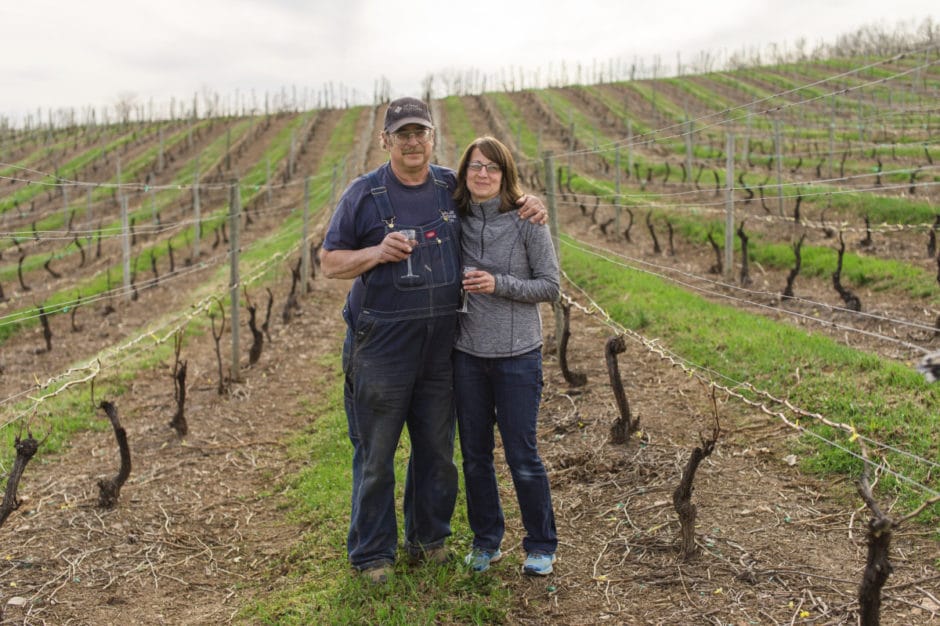 In 1989, Karl and Carolyn Zimmerman converted their Snyder County corn and soybean farm into a vineyard. Their four adult children have since returned home to join the family business. Karl and sons, Bill and Ben, spend their days in the vines and vats while Carolyn and daughters, Amy and Jenny, staff the tasting rooms along with Kim.
Karl, a traditional hog-farmer-turned-winemaker, wears overalls daily. Tucked inside his bib he keeps a notebook of wine recipes that he now shares with the next generation of winemakers. Secret family wine recipes are passed down to the next generation of winemakers from this spiral notebook. The family uses the same recipes that Karl taste-tests to ensure they receive his stamp of approval. Karl's favorite wine? Cabernet Franc 2010 vintage. "It's very smooth with subtle nuances of oak, cherry and pepper," he said.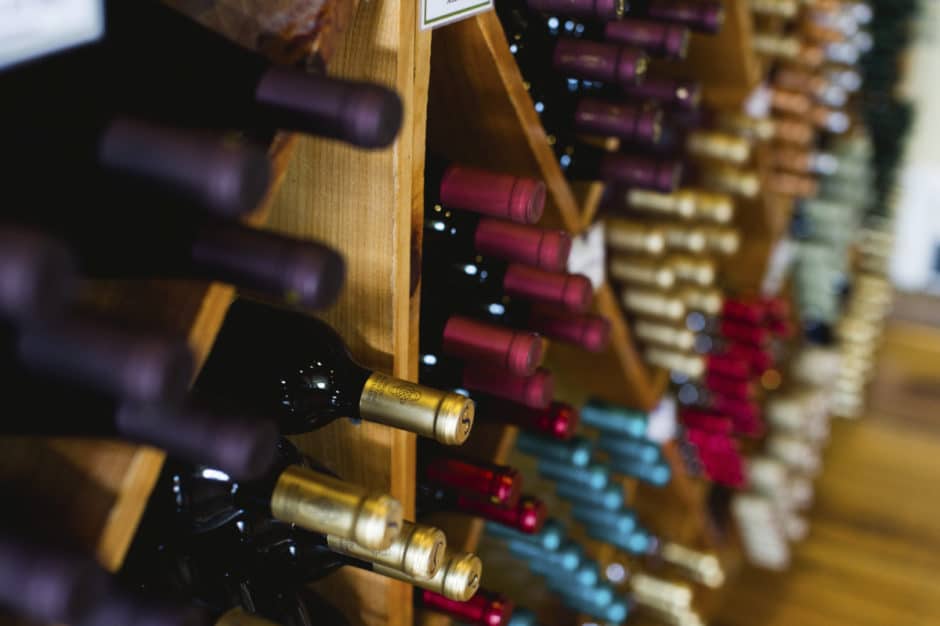 Shade Mountain Winery boasts 68 acres of vineyards that are home to 40 different grape varieties, including Cabernet Sauvignon, Chambourcin, Merlot, Pinot Noir, Syrah, Lemberger, Pinot Grigio, Sauvignon Blanc and Traminette. All of the grapes used for their wines are grown on-site (no imports); in fact, they grow so many varieties that many are sold to other PA wineries. An impressive line of fruit wines is also produced here with actual Pennsylvania-grown fruit. The beautiful bank barn from the early 1800s offers a unique atmosphere for tasting their wines, and its dual decks convey views of the surrounding vineyards and farmland. Local cheeses, chutneys and snacks are available for on-site picnicking. There's also a well-appointed banquet room for special occasions and events.
The most surprising wine selection we tried was the Mint Iced Tea Wine, made with an abundance of spearmint grown on the property as a nod to the winemaker's grandmother.
Distance to next destination: 26 minutes
Rest Up for Day 2
Lewisburg proves to be an ideal stopover town while exploring the Susquehanna Wine Trail. This charming college town is nestled alongside the Susquehanna River and is an architectural gem listed on the National Register of Historic Places. Downtown Lewisburg offers river views, streets lined with lamp posts, numerous boutiques and an original Art Deco movie palace, the Campus Theatre, still showing nightly films.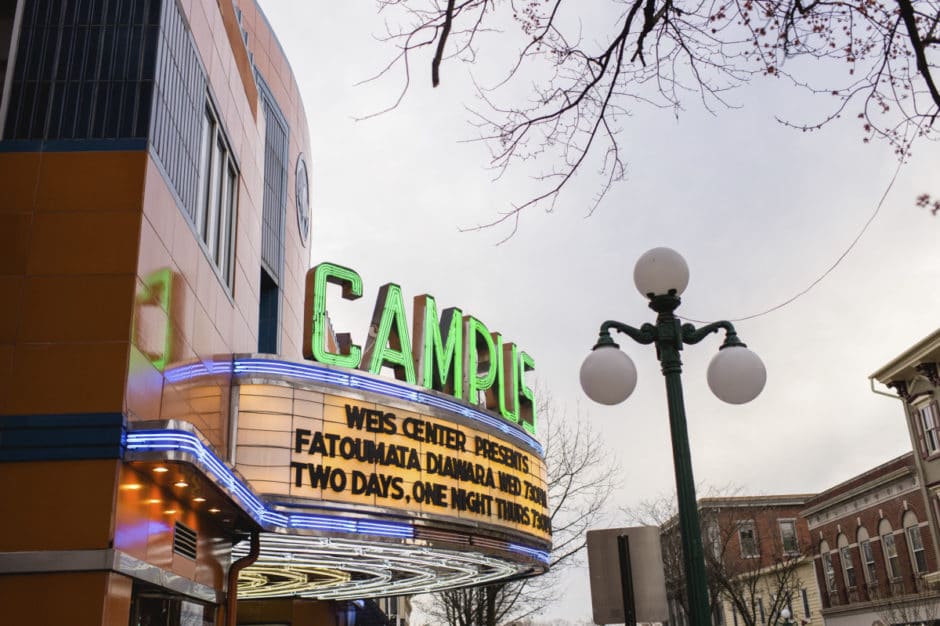 Dining options abound, and breweries offer a welcome change in libations. You can also bring your favorite bottle from the day to a BYOB or enjoy it in your room at a quaint B&B (visit Pennsylvania Association of Bed & Breakfast Inns for endless recommendations).
106 S. 4th St., Lewisburg, (570) 522-6600
Owners Jane and Bob Allen lovingly converted the building, originally built in 1850, into their residence and a bed & breakfast inn. A great deal of care was put into the new floor plan, allowing each room to have freedom, privacy and convenience. A separate "guest-only" lounge is available at all times with comfortable seating and a computer with high-speed Internet access.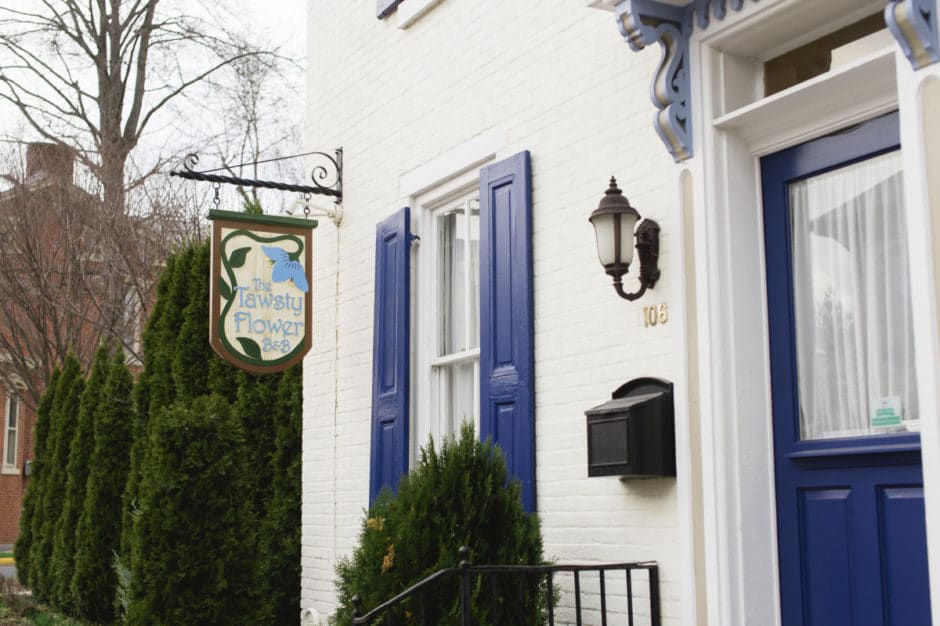 Five rooms are available as well as a guest cottage in the garden that can accommodate larger groups. In each room, clean, crisp linens are a soothing and welcome place to rest your head. The goose-down duvets, thick and fluffy towels and a full selection of Caswell & Massey bath products complete the feeling of comfort.
Awaken to the aroma of hot coffee, fresh-baked goods and a complimentary full continental breakfast served from 8–10 a.m. (earlier seating available upon request). Breakfast includes a wide selection of fruit juices, seasonal fresh fruits, toasts, boiled eggs, yogurts, cereals, milk, fresh baked items, coffee and teas. Off-street parking is available for all guests.
Our Dining Suggestions:
412 Market St., Lewisburg, (570) 523-8088
This is the "best restaurant in town," numerous locals informed us. Elizabeth's is a true upscale bistro, complete with seasonal & regional food made from the freshest ingredients. Explore their 100-bottle wine list (if you haven't had enough wine already). In the late spring, summer and early fall, the bistro sources from local growers and markets to enhance the menu.
Bushel and Barrel
606 Market St., Lewisburg, (570) 337-8156
Take a break from wine tasting and enjoy some locally made hard cider. Get a flight of house ciders and snack on pickled veggies and local cheeses.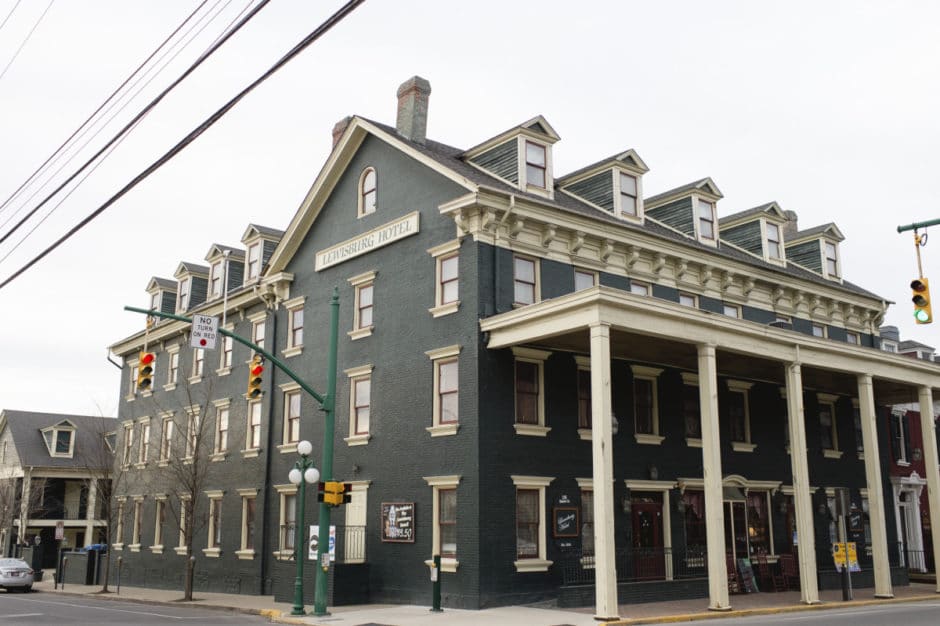 Distance from hotel to Day 2's first winery: 1 hour 15 minutes
DAY 2
5369 S.R. 655, Belleville, (717) 935-5380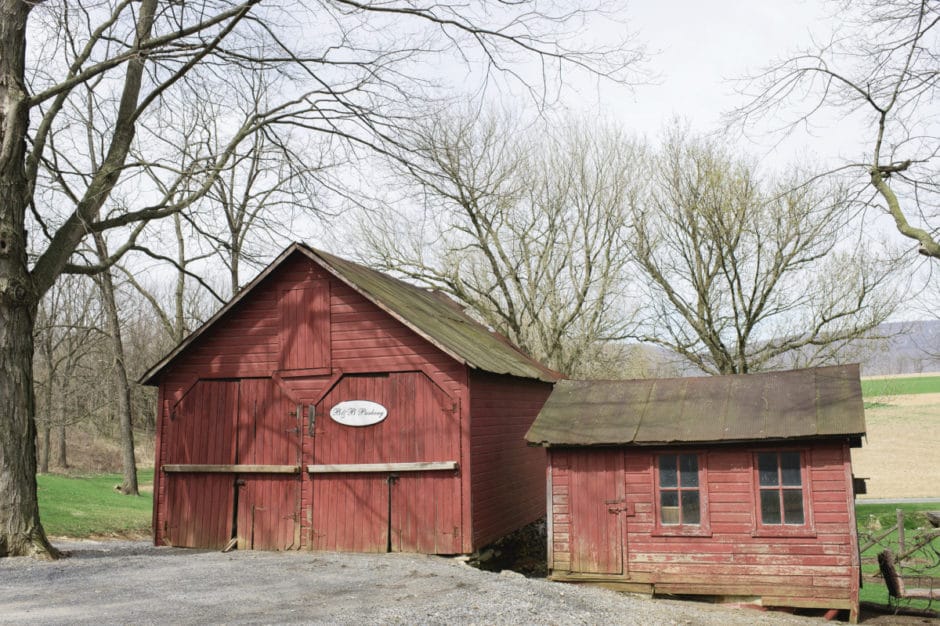 At a glance: you think it's a tasting room and then discover it's SO much more. With a stunning mansion-turned B&B on-site (and a party venue lined with with classic white light bulbs indoors and out), the property makes you want to have a party here just to celebrate anything. The picturesque piece of land next to the vineyard is also a highly sought-after place to hold weddings and receptions. A pavilion, nestled between the mansion and the vineyard, was built to accommodate all kinds of special events.
We discovered that this is the first winery in Pennsylvania with a bed and breakfast. The mansion was built in 1866, after the Civil War. James Alexander built the southern mansion-type farmhouse with a federalist front as an intended wedding present for his bride-to-be. The bricks used in construction were sunbaked and made in the property's backyard.
The original winemakers, Donald and Susan Chapman, renovated the property in 1974. In 1981 they planted three acres of grape varieties, including Vidal, Seyval, Chelois, DeChaunac, Chambourcin, Carmine, Chardonel and Bianco, and in 1983 Brookmere Winery was open for business.
After 23 successful years in business, Don and Susan sold the business to Ed and Cheryl Glick. Cheryl was an employee for the Chapmans for 12 years prior to purchasing the business with her husband Ed, a former dairy farmer for 18 years. Ed learned the wine-making trade and expanded to 10 acres of grapes with an array of white, red and fruit wines. The 1866 mansion is now a warm and cozy B&B and a one-of-a-kind event space.
Bailey, the winery dog, eagerly greeted us while we sampled wines made from the passionate dairy farmer-turned-winemaker. Best sellers are Berry Gone Wild and Frog Hollow—both popular with people looking for a sweet, fruity wine.
The most unique wine at this location proved to the be the Red Fox Wine. Ed Glick is a redhead who ran quickly and drove a red Jeep when he was younger, which gave him the nickname "red fox." This red-hot cinnamon wine is fiery and sweet, just like him.
Distance to next destination: 22 minutes
107 Mountain Springs Ln., Spring Mills, (814) 364-1000
Winemaker Scott Bubb received bittersweet news in 2007. Corporate management decided to close the plant where he worked, which allowed him to leave the world of amateur winemaking and go pro with his wife, Mary Ann. He made his first wine in 1976 with Concord grapes that he picked from his Aunt Sylvia's backyard. The result? It wasn't what he wanted, but it wasn't terrible. This spurred a passion to try to produce the highest-quality wine that he could. His father once told him, "If the job isn't worth doing right, it's not worth doing at all." He has lived by that advice for many years.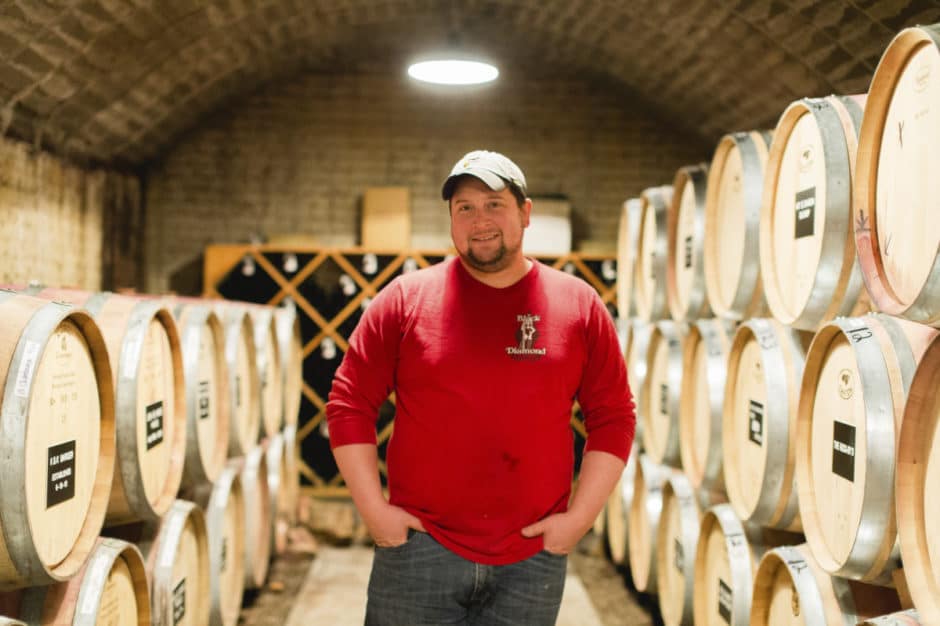 The winery is tucked into the side hills of the Seven Mountains region of Central Pennsylvania, nestled between Happy Valley and Big Valley. Seven Mountains Wine Cellars produces award-winning wines, including two record-breaking prestigious Double Gold winners and a few unique options that lit up our tasting session.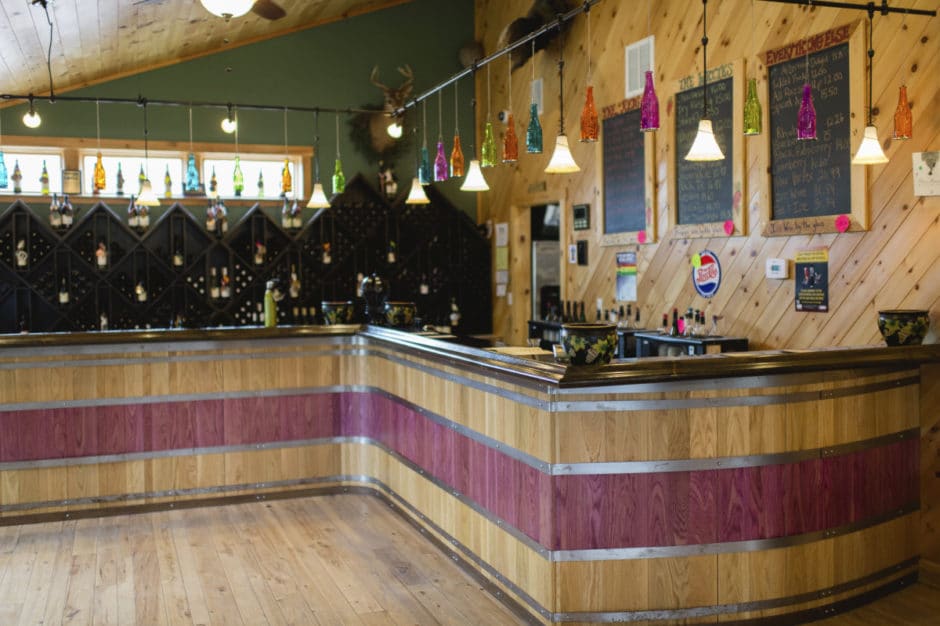 For example, the Vidal Fire Ice wine: this is a true ice wine (from grapes that are allowed to freeze on the vine) that receives a hot pepper (inserted inside) on bottling day to give it a sweet start and a quick, fiery finish. This wine has wonderful honey and apricot flavors that we were told "is the perfect pairing with Indian, Thai, Mexican or any spicy foods or drizzled on vanilla ice cream!"
Another unique find at this winery is the Rhubarb wine, which is surprisingly not pink. The recognizable flamingo pink color vanishes from this 100% fruit wine when it ferments, making it a fun, flavorful secret. This sweet wine is "like drinking a slice of grandma's homemade rhubarb pie."
The most popular variety here is The Stonefly, an unoaked chard, dry riesling blend. Winemaker Scott Bubb's favorite? The Petite Syrah. This tannin-rich wine is so full-bodied that he joked, "If you drink a bottle of this yourself you won't spit for three days." Fun fact: this winery is home to the only underground wine cave in Pennsylvania!
Distance to next destination: 13 minutes
179 Tait Rd., Centre Hall, (814) 466-2386
This PA Preferred roadside plant and gourmet food market offers a variety of goodies like housemade salad dressings, dips and spreads. With dozens of unique options to choose from, you're sure to find the perfect addition to your gourmet picnic to tote along to your next winery location. Our favorites? Their fruit shrubs, which are perfect mixers for cocktails or to add an all-natural sweet-tart fruity burst to your vino or other beverage. Flavors include citrus and endless berry flavors as well as ginger and rhubarb.
We suggest you load up on the chutneys, relishes, mustards and pepper jellies to accompany the local cheeses you'll discover on the rest of your wine-cation. Our pick? The fig and olive relish. It's sweet and savory perfected.
Distance to next destination: 8 minutes
300 Houser Rd., Centre Hall, (814) 466-6373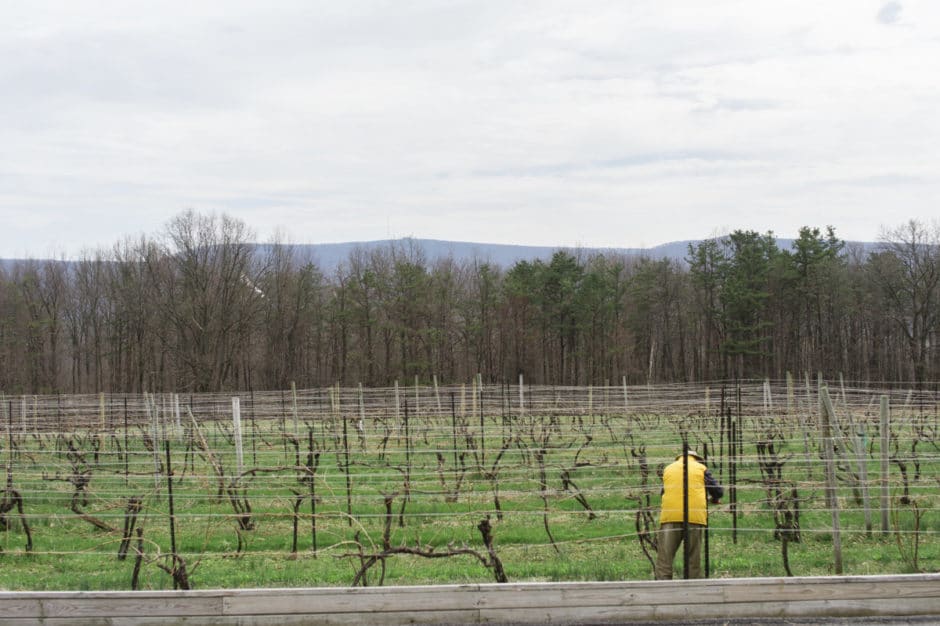 As we walked into this A-framed retreat on the mountainside, a fellow wine taster was overheard saying to his wife, "I really like this little winery. It's very quaint and I feel like I'm in Europe." Nestled high on the southern slopes of Mount Nittany above the historic village of Linden Hall, Mount Nittany Vineyard & Winery commands a breathtaking view across the valley to the distant Tussey Mountain Range. Just seven miles east of State College and Penn State University, the vineyard and winery are located at the heart of 65 acres of land that stretches to the top of Mount Nittany. Five of those acres have grapes. Retired owners Joe and Betty Carroll opened the winery in 1990. Joe is seen in the vineyard harvesting and keeping himself busy as any good winery owner does.
Winemaker Jeff Proch said, "I always liked wine and decided to leave a career in NYC to move home and take over as the winemaker." His favorite wine? The riesling. Grown on-site, the wine is on the drier side and pairs well with seafood and summertime flavors. In the winter, his go-to bottle is a dry red. Reds are the trickiest to grow in Pennsylvania, and he is proud of their Cab Franc. The winery is zoned as an agricultural property, so you can really soak in the views of the valley and a large pond on the grounds. A deck overlooks the water and presents a perfect moment to pause and sip this high-quality wine. Grapes here benefit from the south slope of Mount Nittany, great sun exposure, a good micro-climate and protection from the frost. Try to schedule your visit during the wine and pizza pairings, when a mobile pizza truck offers wood-fired gourmet pizzas alongside Mount Nittany's standout wines (also look out for sushi and wine nights!).
Distance to next destination: 23 minutes
576 S. Foxpointe Dr., State College, (814) 308-8756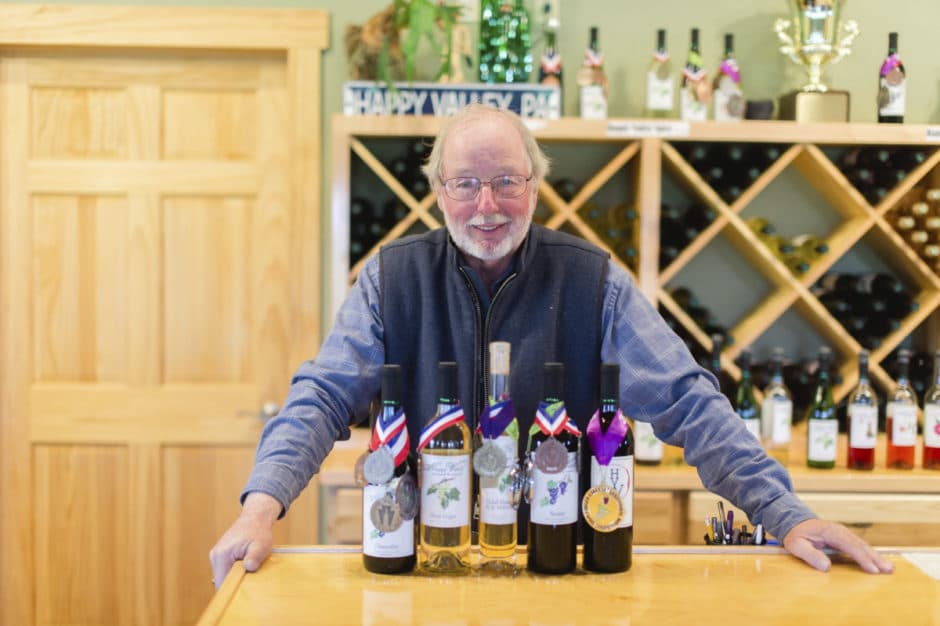 You'll think you took a wrong turn as you head through a modern development. When you emerge from the other side, you'll discover a quaint barn and tasting room proudly standing its ground. The sweet and humble winemaker, Cody Edling, explained that Clark Farm (where the property is located) was in existence since the 1830s until it was recently sold to a developer. He's been on the property for 21 years and welcomes his new neighbors, who can easily walk to their backyard winery. He prides himself as a farmer, a plantsman. "We are farmers; we are wedded to the land," he said, and he continues to farm the land despite the modern surroundings. "We work hard to grow excellent grapes and make fine wine." Happy Valley's popular wine is Appalachian red. Very sweet, it is well-balanced with a Concord blackberry blend.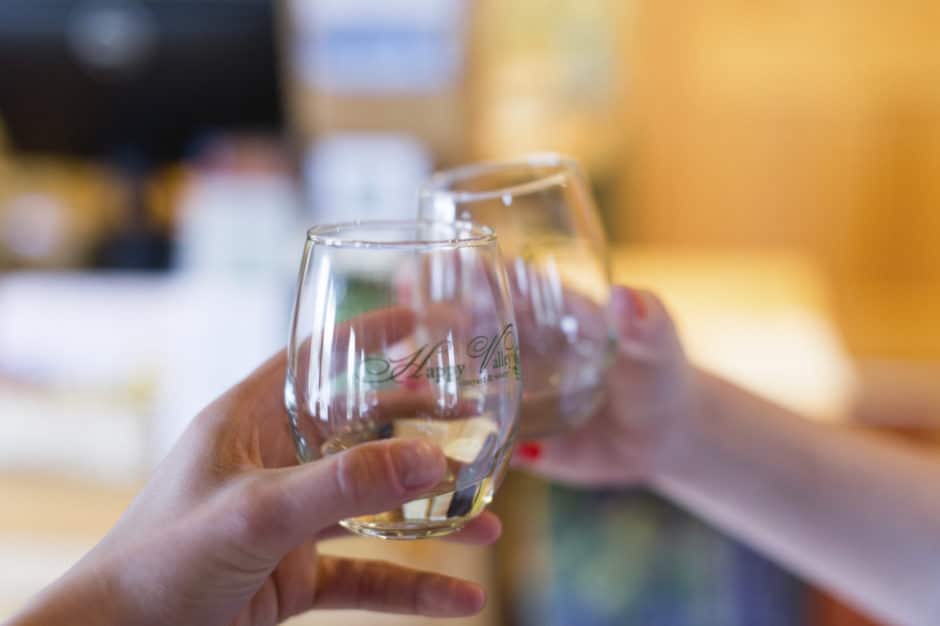 Distance to next destination: 17 minutes
176 Brush Valley Rd., Boalsburg, (814) 466-6100
Located at the base of Mount Nittany, just north of historic Boalsburg, this bed and breakfast offers relaxation in a beautiful country setting just minutes away from State College. We were thrilled to pull into the driveway of this farmhouse-style home located in the village of Oak Hall.  The innkeepers, husband and wife team Joe Thomas and Laura Stephenson, welcomed us and provided us with all of the amenities we needed as well as taxi information to continue our tour safely. We chatted with Joe while enjoying views of Mount Nittany and the Tussey Mountain range from every window.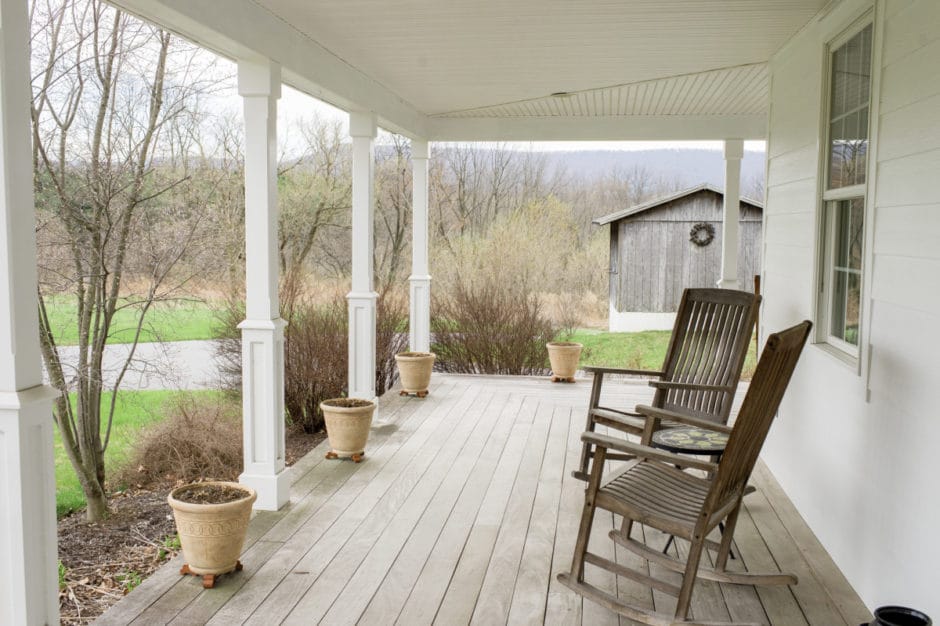 Constructed in 2005, this handsome home with an inviting wrap-around porch (complete with rocking chairs) offers five guestrooms, each with a private bath and its own unique décor and style. The Mount Nittany and Garden Overlook Rooms offer gorgeous views of Mount Nittany, the courtyard and gardens. The Tussey Mountain ridge, as well as the rock garden and nursery, can be enjoyed from the Tussey, Boalsburg and Oak Hall Rooms. A hot breakfast is prepared each morning, which we enjoyed in the dining room before sipping our coffee on the welcoming porch with a newspaper. Depending on the season, you can unwind in the gardens surrounded by an incredible display of flowers (curated by Laura) or bask in the dancing firelight of the wood fireplace in the great room.
Dish Tip: Once you check into your preferred accommodation, if walking isn't an option ask your innkeeper for recommendations or do a search online for local taxi companies. We were able to safely explore other libations in the State College area with a professional taxi service that was helpful and quick to arrive.
Suggested Food & Drink Stops:
119 Rodney A. Erickson Food Science Bldg., University Park, (814) 865-7535
If you can find the time to stop by the largest university creamery in the nation, then find that time! The Berkey Creamery at Penn State is famous for its ice cream, sherbet and cheeses!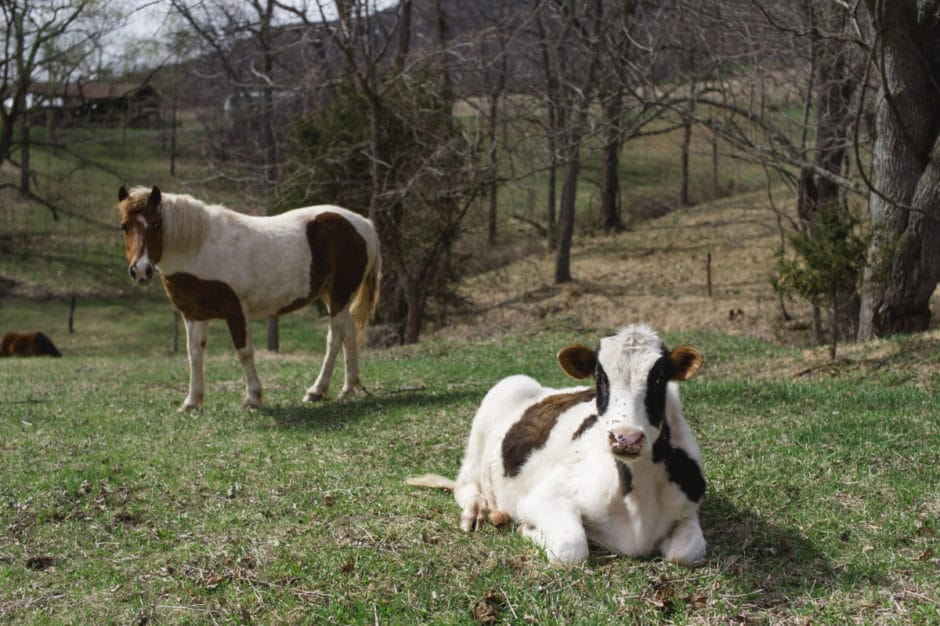 In Bellefonte:
This borough, the county seat of Centre County about 12 miles northeast of State College, is still considered to be part of the metropolitan area. The town features many examples of Victorian architecture as well as a natural spring. Local legend has it that, in 1792, Charles-Maurice de Talleyrand, a French statesman, visited the Big Spring of central Pennsylvania. There he exclaimed, "La belle fonte!" so the town was named Bellefonte. It's noteworthy to add that Bellefonte's Big Spring water was named "Pennsylvania's Best Tasting Water" at the Pennsylvania Rural Water Association Conference, which makes it not only a quaint town with cute shops to explore but also a natural home to a distillery, cidery and brewery.
167 S. Potter St., Bellefonte, (717) 778-8171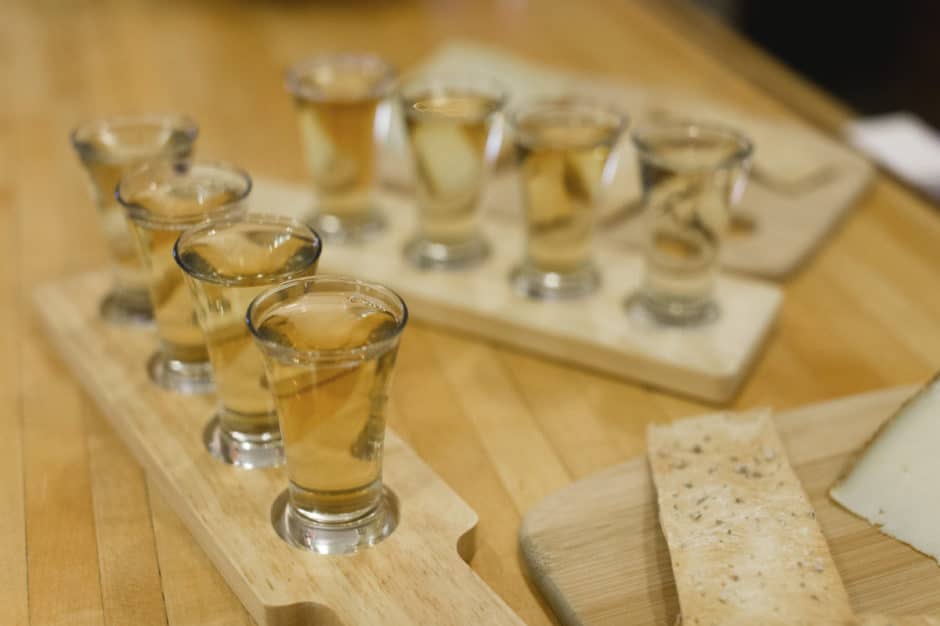 This charming tasting room is in a revamped ice cream parlor and is situated along the canal with cozy indoor seating and a unique outdoor patio illuminated by white lights at night. The cidery offers flagship varieties and seasonal ciders that can be purchased per glass or as a tasting flight. Local cheeses are a must to try with the ciders. Cidermaker Adam Redding's distinctive ciders set themselves apart by his commitment to making a full-juice product using only locally grown apples and pears.
Try Adam's Apple variety. This flagship cider is a semi-sweet, lightly sparkling cider with a crisp apple aroma that is tart on the tongue. Other varieties include a crab apple, barrel-aged and seasonal offerings with unique ingredients like ginger and maple syrup (Ginger Kid).
198 Match Factory Pl., Bellefonte, (814) 353-4478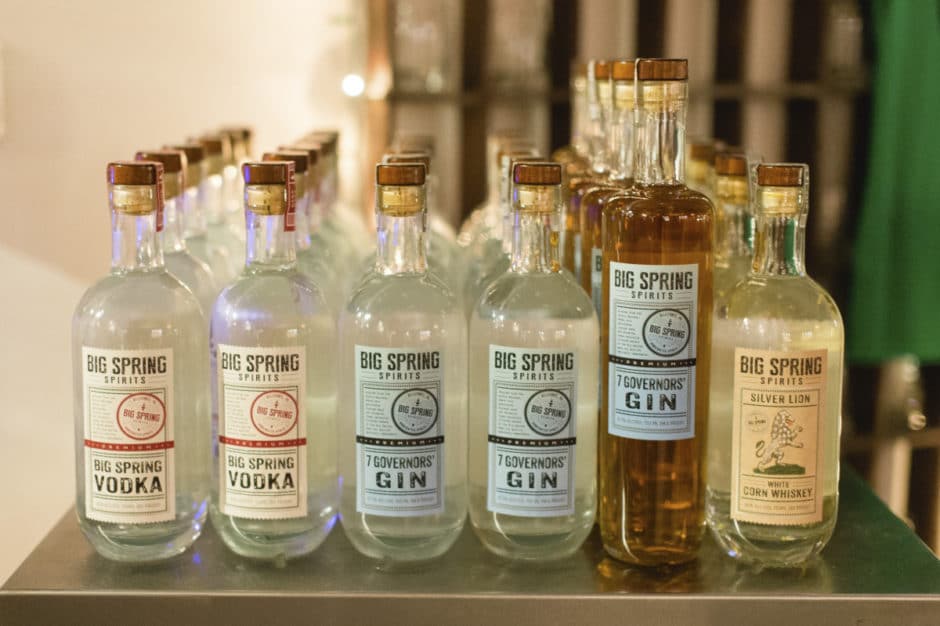 Order up some handcrafted cocktails and a locally sourced, creative meal at this revamped warehouse with industrial-chic decor. Big Spring Spirits is a boutique distillery that contracts the finest ingredients from local farmers who are as passionate about agriculture as they are about spirits. Big Spring is located in a 5,597-square-foot section of a former Match Factory Building that is on the Historic Registry. The existing building is "Building 10" of the complex and was constructed in 1931. Gin, vodka, white whiskey and a variety of rums are available for tasting or by the bottle.
103 Boal Ave., Boalsburg, (814) 466-6202
This gas-station-turned-eatery offers up a cute auto theme and tasty breakfasts with artisan coffees. We suggest you "fill up" before departing for your next adventure.
After a two day-spin through this wine traveler's guide, we're certain you'll be placing the Susquehanna Heartland Wine Trail on a pedestal. Be sure to circle back to this post and share with us your wine-infused adventures in the comments! As always, be safe and drink responsibly.