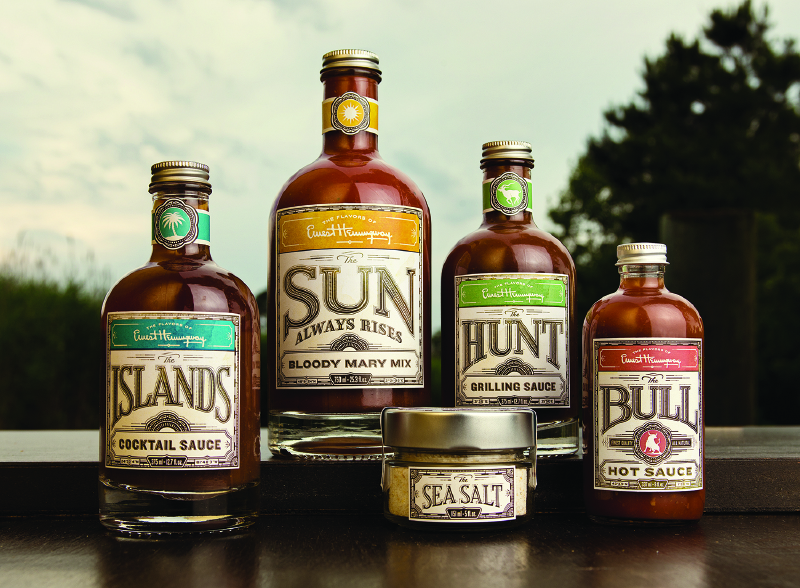 Are you an Ernest Hemingway fan who loves to cook? Combine your two passions with the E.H. Gourmet line of sauces, salts and mixes to add flavor and flair to a wide array of recipes.
From a sweet and spicy grilling sauce to a zesty Bloody Mary mix, you'll have plenty of gourmet product options to choose from with the Ernest Hemingway-inspired food line. Ready to check out the full list? Here are some E.H. Gourmet must-haves for your pantry:
Add something extra-special to your next meal by using E.H. Gourmet products in your recipes. E.H. Gourmet products can be purchased online via The Flavors of Ernest Hemingway website.