South Street Souvlaki makes a perfectly balanced recipe—equal helpings of amazing food, snarky attitude and relaxed surroundings. There is a reason the South Street institution has been a destination for 38 years. The food is flavored with confident tradition, and that tradition is a warm embrace of honesty that flies in the face of keeping up with every trend, whim and fad. South Street Souvlaki's take on Greek fare is forthright; most of the menu items line the entryway in the form of a grab 'n go shop as the hallway to the restaurant unfolds. No trade secrets here. Rather, refreshingly honest preparations of dishes we love.
The menu is replete with classic Greek fare: souvlaki, dolmades, gyro, moussaka, lamb in myriad ways. The skordalia is garlic gone wild; it's not for the timid, and thankfully so. A mound of the garlic dip is served with roasted beets for dipping; the subtle sweetness of the beets makes a valiant effort of knocking back some of the pungency of the puree. Thankfully, the in-your-face garlic does not weaken and the flavor explodes on itself. The meatballs get restaurant veteran Tom Vasiliades' heavy-handed nod to the Greek countryside. Spiked with mint and built of a finely ground beef, the meatballs are intense and less dense than most restaurant varieties. The moussaka is layers of eggplant, ground beef and potatoes with "our delightful bechamel sauce." It really is delightful—rich without being fatty, full of flavor that marries well with the lasagna-like layers of vegetable and beef deliciousness. For dessert, the sweet-yet-stern server (imagine an aunt that only comes around a few times a year, happy to be seen but wants to keep a firm countenance) offered up what sounded like "inner-galactic booty, yo" but was really galaktoboureko, a custard nestled in filo and drizzled with honey. Any Greek dessert nestled in filo can't be bad. And yes, the baklava is one of the reasons we will always eat at South Street Souvlaki.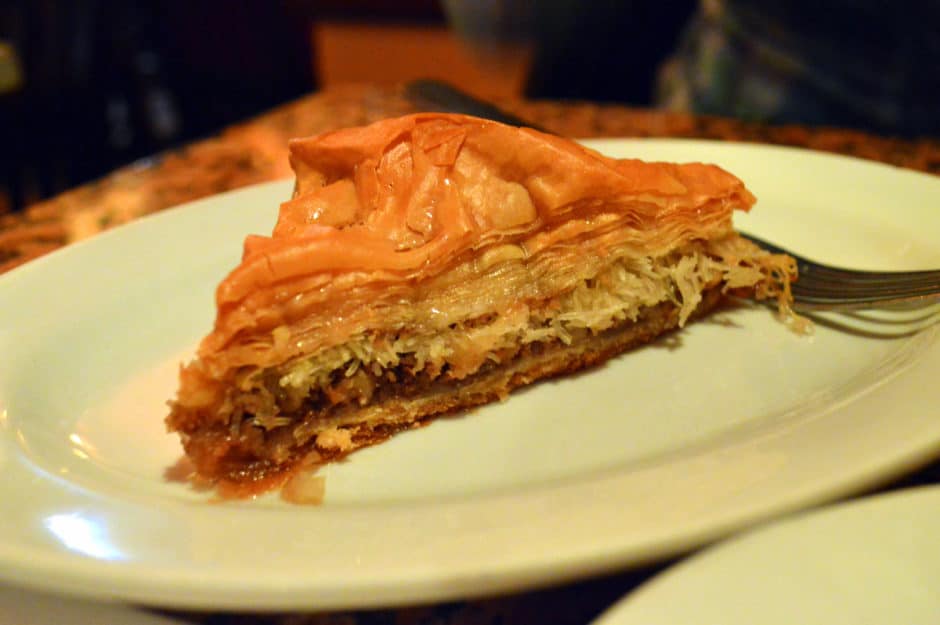 The thunder that powers South Street Souvlaki, Vasiliades is a character. He will toss ill-mannered customers without a blink. He sets the stage for a respect-filled dining experience and if compliance isn't adhered, then, well, there are other eateries along the historic stretch of Philly's South Street. "If you can't control your children, please don't patronize our establishment," conspicuously decries the front of the menu. The attitude is part of the allure. Neither the seriousness of the food nor the enjoyment of guests' experience will be drowned out by, well, anybody. A stoic stance to take, for sure. Vasiliades is about doing it right.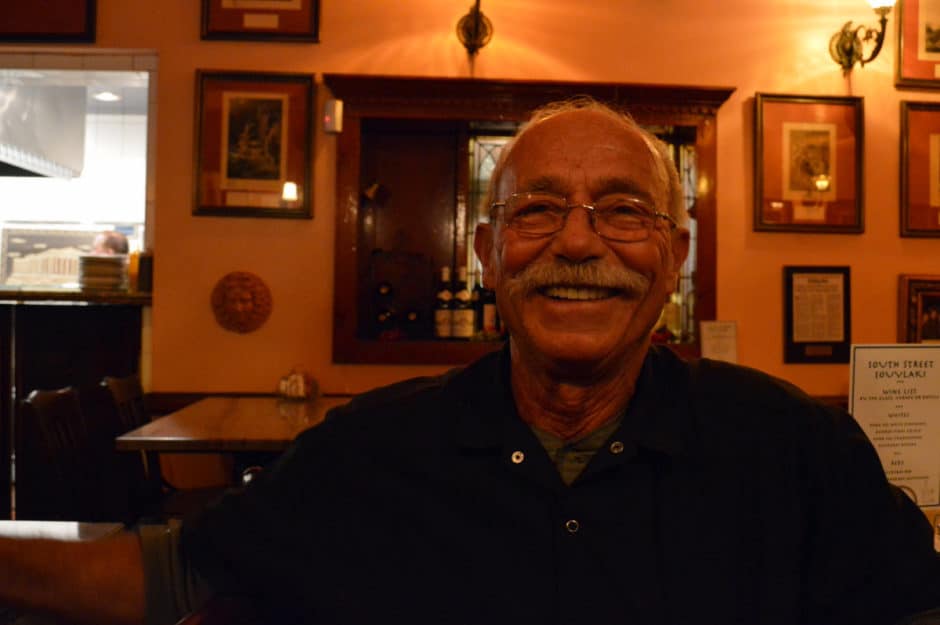 Keeping the dining room unphased and gently tucked in its own circling time warp, Vasiliades is "having fun," with the recently opened bistro over the existing restaurant. "Downstairs, my hands are tied," Vasiliades belly laughs. Not wanting to steer South Street Souvlaki off of its well-charted course, the bistro is not Greek. Rather, Vasiliades explains, "It can be Italian. It can be Spanish. I have octopus from Spain," all in small-plate form. The new venue boasts a price range of $4–$12. "I like a challenge!"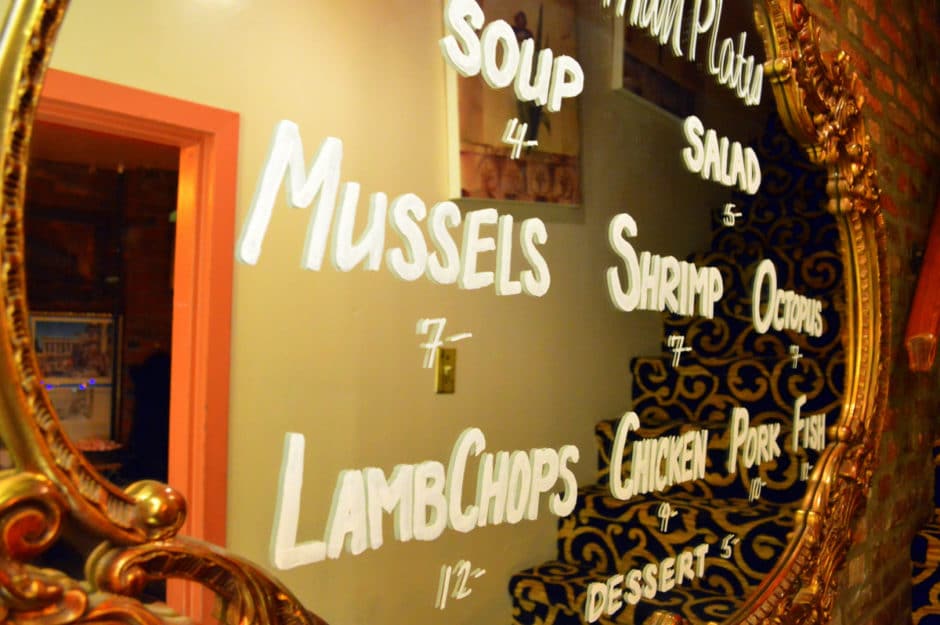 South Street Souvlaki is a legacy establishment among the always-wavering restaurant landscape. There is a reason why the restaurant has dug into South Street for so long. The brazen confidence to produce delicious food comes to life time after time after time. That's staying power!
Find South Street Souvlaki at 509 South St., Philadelphia; phone: (215) 925-3026. Hours of operation are as follows: Tuesday–Thursday, noon–9 p.m.; Friday–Saturday, noon–10 p.m.; Sunday, noon–9 p.m.
Photo credits:

Jim Berman