Greek food is all about big flavors steeped in rich tradition. Center City's Opa has been making modern history with those punchy flavors since brother/sister team George and Vasiliki Tsiouris launched the popular Sansom Street restaurant in 2011. Most recently, folding in the kitchen craftsmanship of Chef Bobby Saritsoglou, Opa is shining the spotlight on developing a modern Greek following.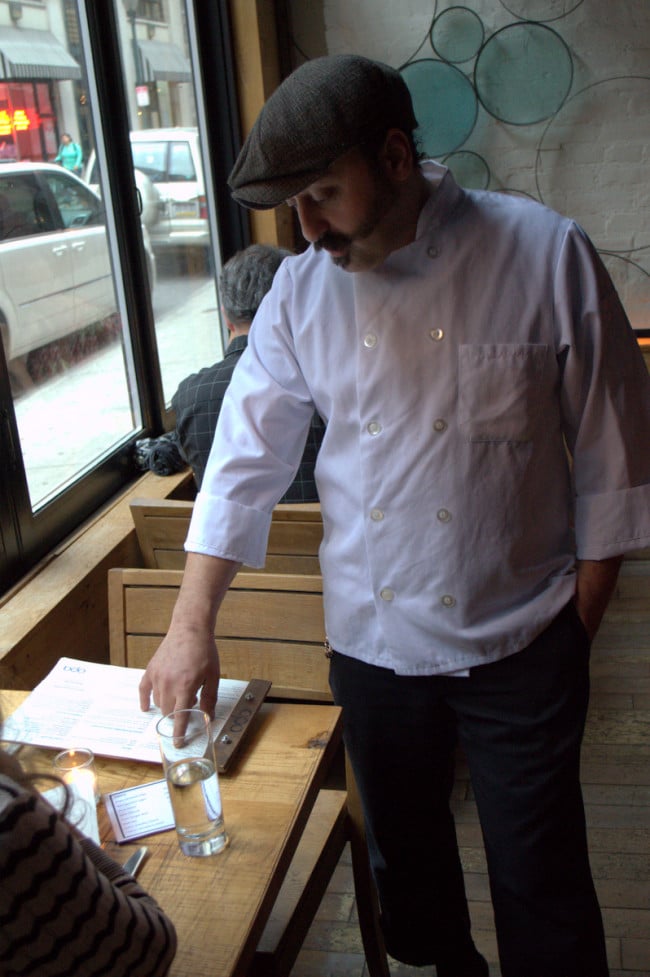 Driving the restaurant's menu to the next level, Chef Saritsoglou is dead-pan serious about the food coming out of the kitchen. Rooted in the tradition of his family's cooking and time spent in Greece, Saritsoglou joined the Opa crew in March. Launching a new and refined menu was a calculated and tested venture into the hearts and mouths of Opa's devotees. There were trials, tasting and hard work. Saritsoglou pointed out that the menu has been very well received, "nothing disappointing," he chuckled. The new menu gives due attention to locally sourced products, embedding a "modern take on classic Greek food."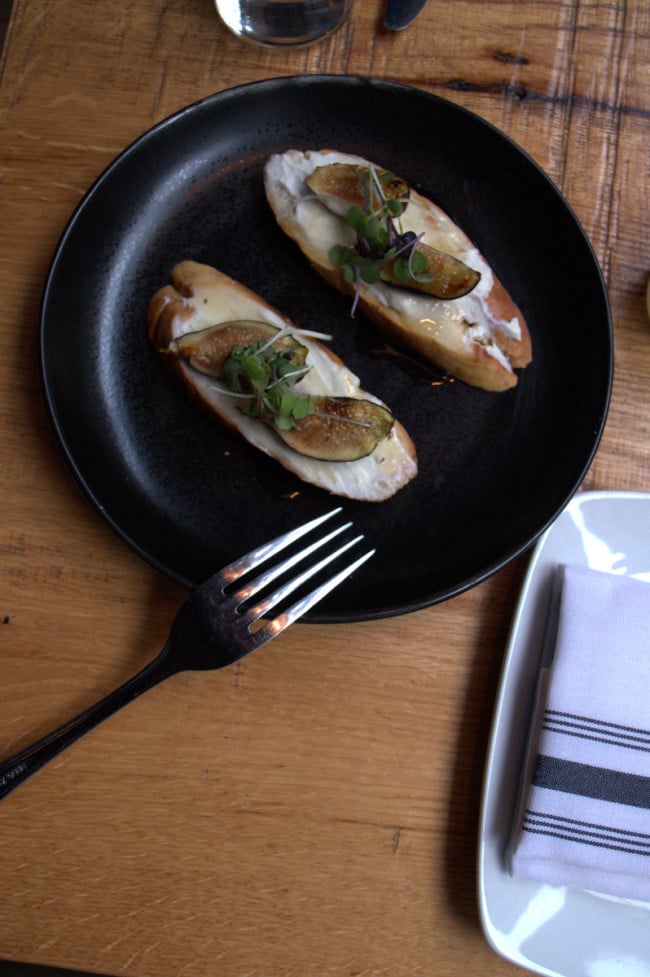 The table-sharing-sized entrees have earned solid footing on the new menu with Saritsoglou's take on buttermilk fried rabbit and whole fish, among others. The big flavors are not gift wrapped for the carbohydrate-fearing faint of heart. Saritsoglou's love of baking and bread is all over the menu. Down to the pita pillows hugging the three varieties of gyro on the dinner menu, the attention to detail in the restaurant's baking arm is not without grace and skill.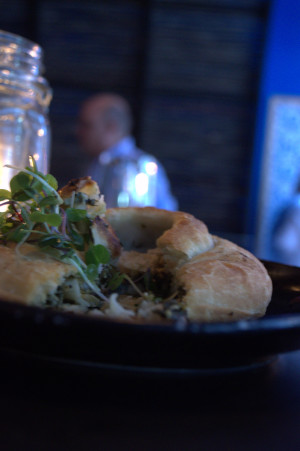 "I love making bread," the mustachioed chef proudly decrees. Additionally, Saritsoglou is masterful with slow cooking; in particular, his skills with braising—slow, calculated combination cooking using both dry and moist heat—are honed razor sharp. The wild boar ragu—macaronada—is cooked "until the meat falls apart" and folded with tissue-paper-thin egg pasta to create a gigantic, savory kick in the face.
The spanakopita is typical of the classic Greek fare "like your Greek grandma would cook," said Saritsoglou. A helix of flaky-yet-sturdy pastry cradles spinach and feta. The dakos (barley toast)—smeared with whipped goat cheese and topped with grilled figs and a honey drizzle—is emblematic of the clean, contemporary flavors jumping off the new menu. With Opa at the front, there is real, modern Greek food happening in Philly's pot of bubbling flavors.
Find Opa at 1311 Sansom St. in Philadelphia; phone: (215) 545-0170.