Penns Woods Winery is a popular spot for oenophiles craving a Pennsylvania winery that offers a large selection of ever-changing wines, a picturesque setting and a full roster of wine-related events. Want to learn more about Penns Woods? Of course you do! PA Eats has all the info about this Chadds Ford winery, courtesy of Carley Razzi Mack.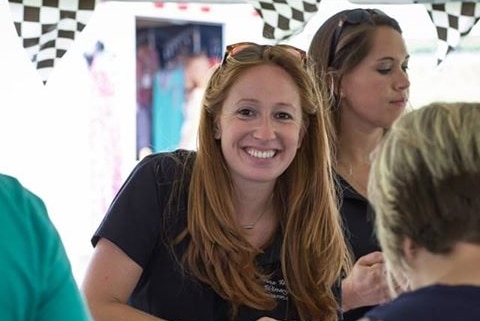 PA Eats: What is your position at Penns Woods Winery, and how long have you been a part of the Penns Woods Winery team?
Carley Razzi Mack: General Manager and Marketing. I joined my father at Penns Woods Winery six years ago.
How did you become involved in the wine industry?
I have been involved in the industry since before I can remember! My father was born and raised in Italy, so each summer we would travel back to his hometown to visit my grandparents. While we were there I would help my grandfather tend to his small vineyard. We also visited wineries in Italy to taste new vintages of wines that my father was importing with his company, WinesU. My first job was working in high school doing filing and order entry at WinesU. In 2005, I began working in the lab at Penns Woods Winery during my summers home from college. Then, in 2010, I moved home to begin the full-time job of running the marketing and sales side of our winery.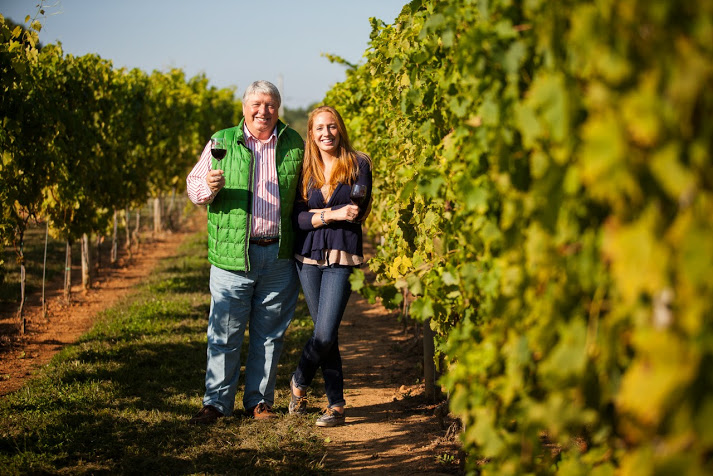 What's in store for guests who visit Penns Woods Winery?
For one, excellent wine from locally grown grapes! My father established Penns Woods Winery with the mission to make ultra-premium wines from PA grapes. Since I have joined him we have added offering a unique experience when guests visit to that mission. We have a very diverse customer base, so we work very hard to personalize each person's experience. The team we have built at Penns Woods is awesome! Each personality brings some new and dynamic aspect to the table.
When you visit, you can choose from two wine flights that change monthly, enjoy a glass of wine or just stop by to pick something up on your way home from work or on your way to dinner. If individuals can't make it to the tasting room, they can take advantage of our newly launched Wine Club, which provides them with wine delivered right to their door, up to four times per year!
In addition to wine tastings and wine sales, what else can those who visit Penns Woods Winery expect when they make a trip to the winery?
Our tasting room is an oasis of relaxation. We have a large lawn area directly outside of the tasting room that overlooks our vineyard and there is always something fun going on. We have free live lawn concerts each Saturday and Sunday from April through October. In the winter months, we enclose our patio and have a pianist. Throughout the year we also experiment with different wine and food pairings, and we really test our boundaries with everything from wine, cheese and honey to wine and cupcakes or even bacon! I think my favorite activity is Yoga in the Vineyard, which is a one-hour yoga class followed by a wine tasting and local farm-plate sampling.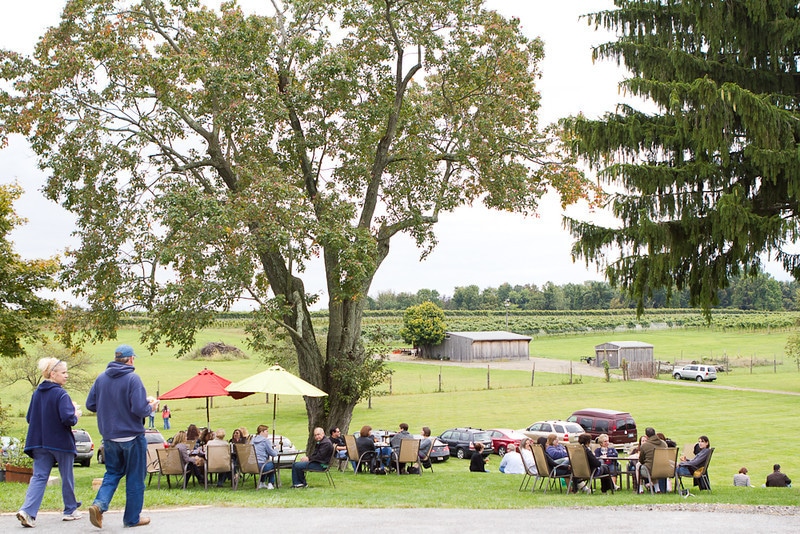 What are your three favorite aspects about Penns Woods Winery that make it a must-visit location?
First, I would say the high quality of wine with a broad selection to fit any palate. Also, the view is a favorite aspect. And, last, the team members who share their knowledge and passion with everyone who walks through our doors.
What is your favorite type of Penns Woods Winery wine?
This is a very hard question. It really depends on the season. But, if I were to choose, I love our Chambourcin. It is a medium-bodied wine with light red fruit and a finish of earth and black pepper.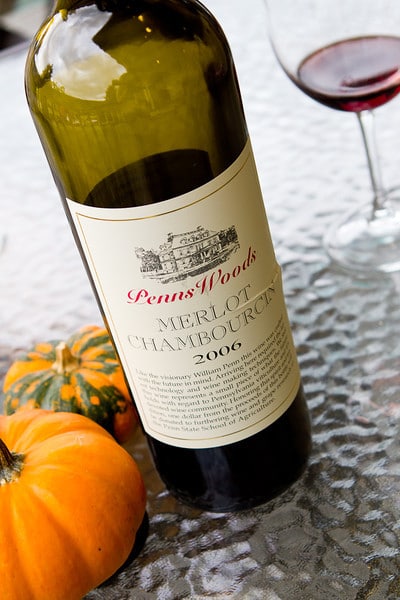 Where is your favorite spot to BYOB in the area, and what Penns Woods Winery wine do you bring with you when you dine?
My favorite BYOB in the area is A la Maison! I love French cuisine with wine and they have the best cheese, pate and charcuterie offerings around! As for wine, I would bring our Chardonnay Reserve. It goes perfectly with meats and cheeses and equally with any of their rich dishes.
What can we expect to see in the future from Penns Woods Winery?
The same great wine, the addition of a few new faces and always changing events!
Find Penns Woods Winery at 124 Beaver Valley Rd. in Chadds Ford; phone: (610) 459-0808.