What happens when you solicit culinary advice from 11 of the most accomplished and well-known chefs in the Philadelphia Region? You end up a with a bounty of knowledge, earned words of wisdom, juicy thoughts and tidbits. So, I was curious. Did they remember any words of wisdom they received through the years that helped guide them to their fame and success?
"What is the best piece of culinary advice you've ever received?" I asked all 11 chefs.
Whether an aspiring chef, a food enthusiast, an inveterate or a casual diner, you'll be educated, enlightened and delighted with what they had to say.
Feast your eyes on this, and enjoy.
Patrick Feury, Executive Chef/Partner of Nectar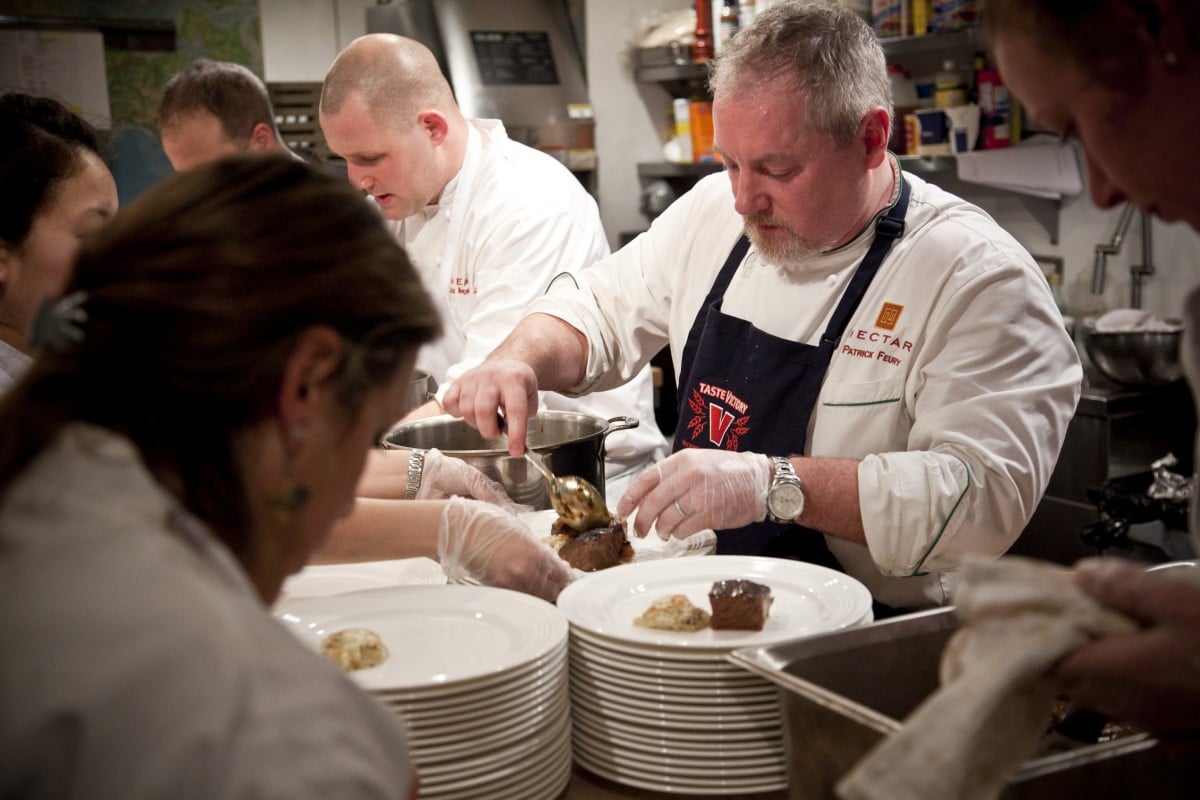 "One busy night while training with famous Chef Christer Larsson, formerly of Aquavit, now of NYC's Christer's, I was asked to completely change and create a brand new menu without ordering anything new. This creative, practical hands-on lesson of turning the same bank of ingredients into all new dishes stuck with me over time. I also learned to treat customers like gold from Daniel Boulud, when he was at Le Cirque. He taught me to custom make anything for anyone, and to honor all special requests."
And friends, here is an inside Town Dish reader tip from Chef Patrick—to me, to you: every day and night, Nectar randomly selects a table and without notice that table is given the full VIP treatment—we're talking royal treatment … think appetizers, entrees, dessert—all fit for a king and queen. Every day! YES!
1091 Lancaster Ave., Berwyn; (610) 725-9000
Eric Goods, Executive Chef of Paramour at the Wayne Hotel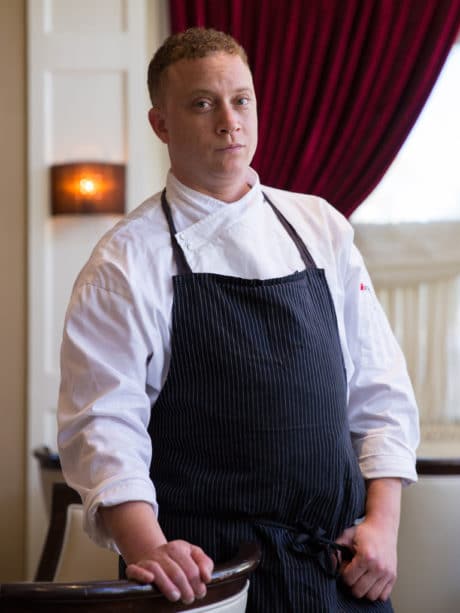 "My mentor, Chef Eric Ripert, gave me one very important piece of advice that I still abide by today. 'Source your produce as fresh and local as possible, and treat food like the gift that it is.' If you have fresh, seasonal produce, the ingredients will speak for themselves and won't need a lot of coaxing to bring out the natural flavors. For instance, we source our produce from a farmer, Jack Goldenberg, just a few miles down the road in Rosemont and we are able to get produce that is still 'warm,' which means it has never been refrigerated after being picked. This is the epitome of sourcing local, and the fresh, intense flavors are the reward for diners at Paramour."
139 E. Lancaster Ave., Wayne; (610) 977-0600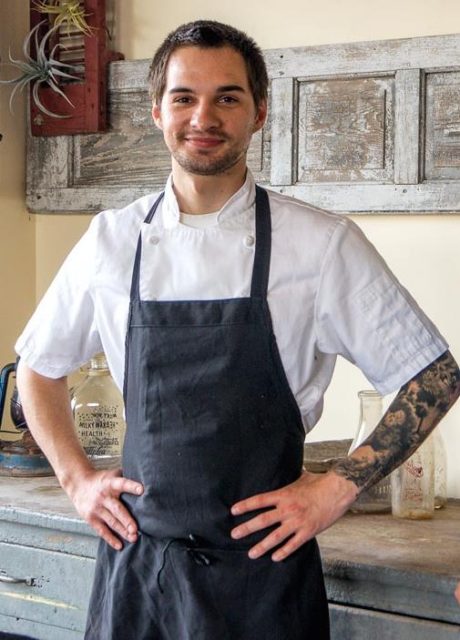 "The importance of mise en place. It is the golden rule of successful kitchens and means to 'put in place.' In a professional kitchen, it means to have all of your ingredients for a dish ready to go: chopped, diced, measured and separated so the focus can be on the cooking procedure, not running around looking for missing components. It also means that I will set up the kitchen the same way before every service. This ensures I have everything I need, and where I need it. It becomes a way of thinking. It gives us confidence that we have everything in front of us to have a successful service. To the cooks at home, I would highly recommend this. Before you start cooking, read the recipe. Get all of the ingredients measured out, chopped and easily accessible. This will allow you to focus all of your attention on the actual cooking process."
112 W. State St., Media; (610) 565-5554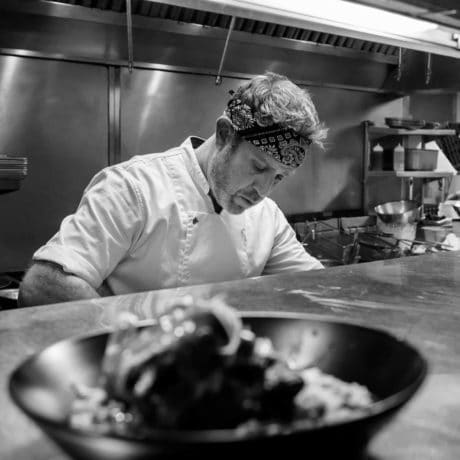 "Salt, pepper, taste … it sounds so simple but, of all the tips and techniques I've learned and advice I've ever been given or like to give, this is the most important and can make or break every single dish! It's the last line of defense … salt, pepper, taste."
111 E. Butler Ave., Ambler, (215) 646-4242; 1062 Tyson Ave., Abington, (267) 626-2698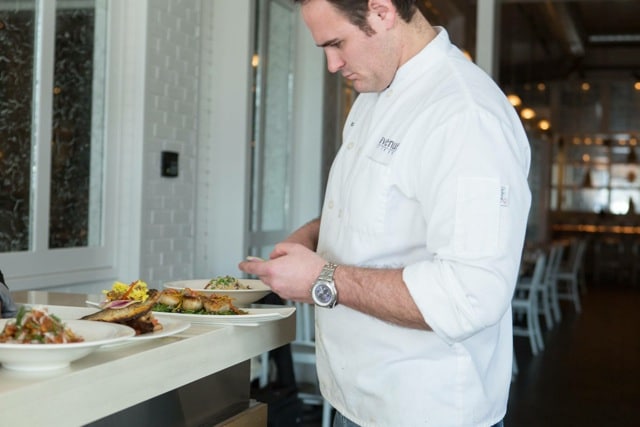 "The best piece of advice I have received was from Chef Jean-Marie Lacroix, and that was to anticipate the guest's needs … always be one step ahead of the guest."
789 E. Lancaster Ave., Villanova, (610) 525-3950; 509 Wilmington West Chester Pike, Glen Mills, (484) 800-8070
Jun Du, Executive Chef of DanDan

"Cooking is all about flavor, proportions and knowing how to enhance the dish's flavors while maintaining the integrity of the ingredients. Every single dish I prepare has different flavors; 100 dishes translate to 100 flavors. This is part learned and part innate. Food and cooking are my passions, and thus creating dishes packed with genuine flavor has become an integral part of my success as executive chef at DanDan."
126 S. 16th St., Philadelphia, (215) 800-1165
Deb Lutz, Owner of b.good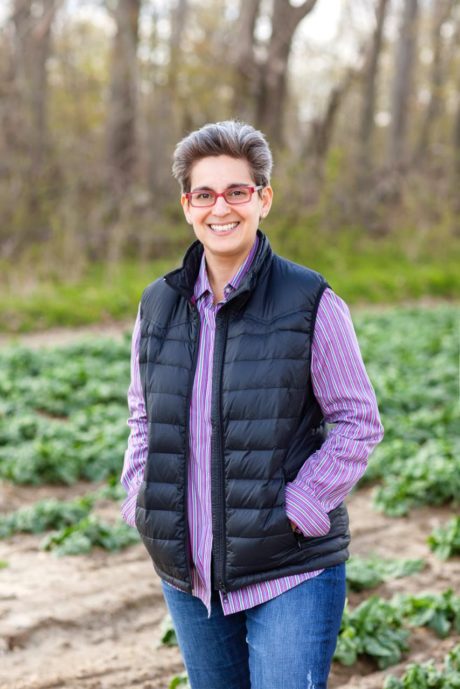 Owner Deb Lutz became a restaurateur after 20 years in marketing. Her sage advice: "If you're not going to eat it, don't serve it!"
Dish inside tip: b.good currently has locations in Marlton, N.J., and Wynnewood, Pa., and will soon be opening a third. Stay tuned for details!
208 E. Lancaster Ave., Wynnewood, (484) 417-6345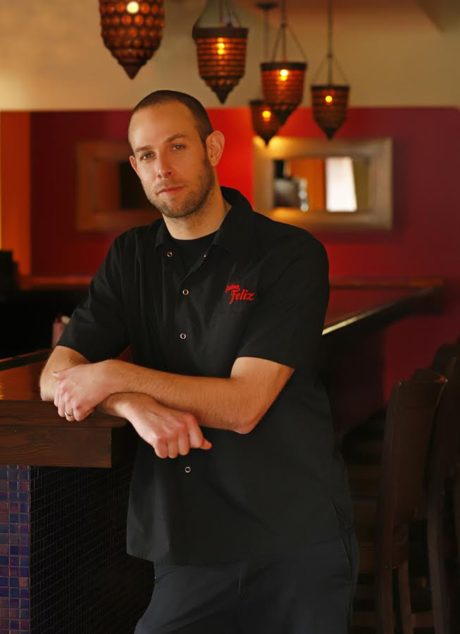 "The best advice I ever got was from Mike Isabella (Graffiato & Kapnos in Washington, D.C.). He would tell me to 'come in early on your own time.' When I was working and going to culinary school I wanted to learn and see as much as possible. A lot of what I learned happened before my shift started at 2 p.m. I wanted to see what the chefs did before I was scheduled to work. I would watch and assist in making all the sauces, fillings, marinades, prep work and butcher.  So much happens in the morning. Being on the job early also allowed me to get some one-on-one time with the chef and pick his brain."
424 S. Bethlehem Pike, Fort Washington, (215) 646-1320
Jonathan Amann, Chef-Owner of Amani's BYOB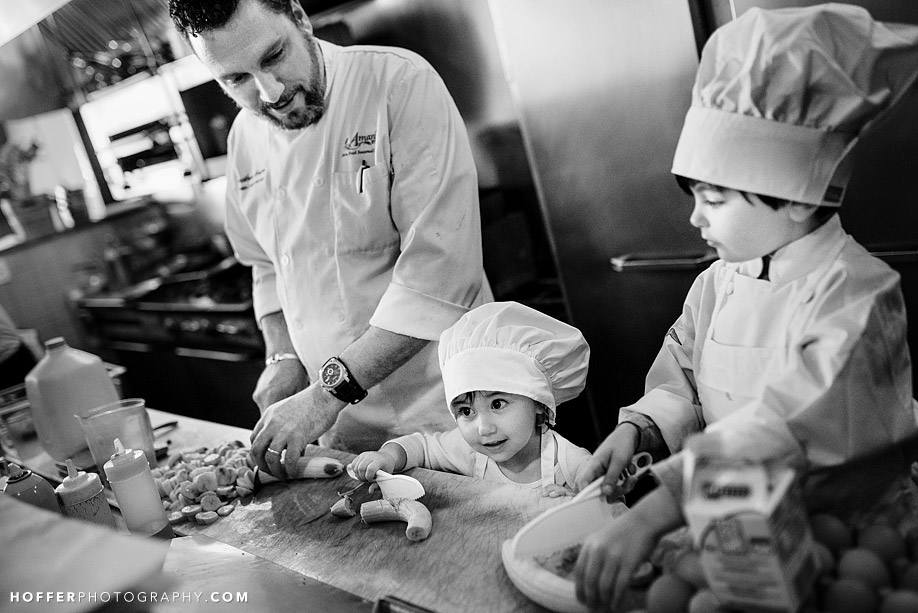 "In order to be the Executive Chef, you have to have all of the answers. It was early in my career and I was working toward getting promoted to Sous Chef. When I asked the Executive Chef what I had to do in order to eventually reach his position, he said, 'In order to be the Executive Chef, you have to have all of the answers.' I learned that this piece of advice could not have been more true. Owning our own restaurant, everyone from the vendors to the guests to my staff are always looking to me for all of the answers."
105 E. Lancaster Ave., Downingtown, (484) 237-8179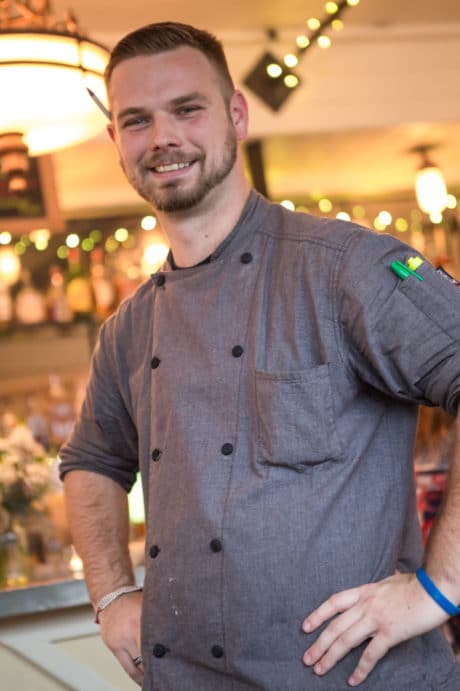 "I have two pieces of advice that have truly stuck with me throughout the years…my dad repeated one phrase to me growing up: patience is a golden virtue–not just a virtue–but a golden virtue. This has helped me through many stressful times in the restaurant business. With patience and an overall understanding of the task I can do anything. Lastly, I taught this to myself and drilled this message into my staff from day one in my kitchen: Always, no matter what, think three minutes ahead…in this moment! When they are in the thick of things, I look at them all and say 'stay three minutes ahead!' Three minutes in a kitchen is a lifetime. It is my job as a chef to manage those three minutes, and to make sure when that dish hits the window that it is going to be the best dish a customer has ever had."
423 Baltimore Pike, Chadds Ford, (610) 388-7700
MacGregor Mann, Chef-Owner of Junto BYOB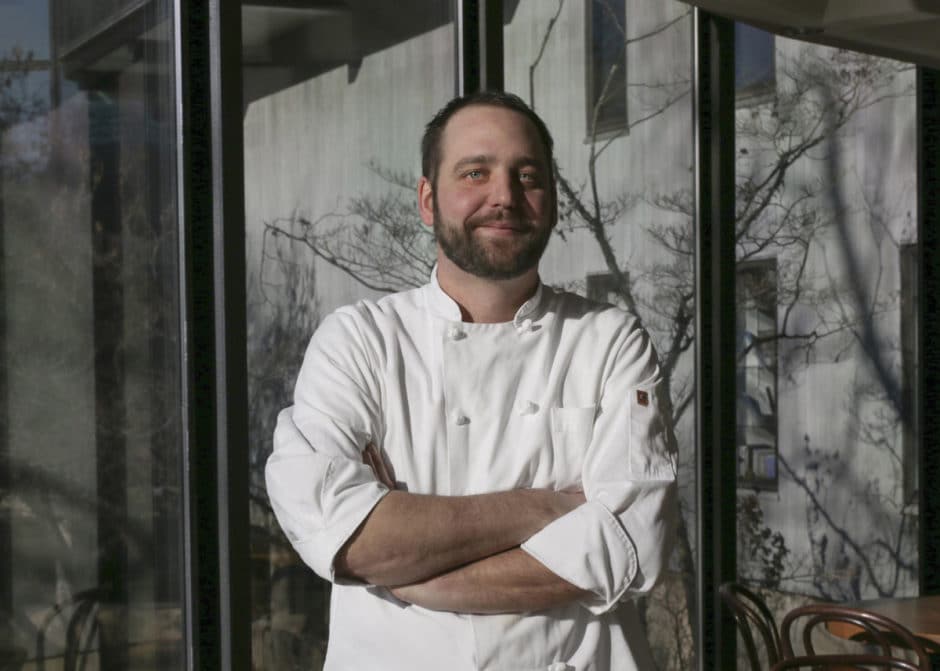 Mac applies the Joe Paterno adage, if you take care of the little things, the big things will take care of themselves to his life, his kitchen and his food. "You rely on the highest quality basic ingredients to start with, at the best prices, and build on that. You can't go wrong, quality over quantity, always."
100 Ridge Rd., Glen Mills, (484) 574-8041
So that's a round-up and wrap-up my friends and countrymen: 11 different chefs with 11 different mantras. Bon Appetit! And if your table is ever selected for the VIP treatment at Nectar, make sure to let us know!
Patrick Feury Photo:

Steve Legato

Ryan Sulikowski:

Lotus Farm to Table

Chad Rosenthal:

Lucky Well

Greg Smith:

Avenue Kitchen

Jonathan Amann:

Hoffer Photography

Dave Wenerd:

Nina Lea Photography

Tim Spinner:

Cantina Feliz

Deb Lutz:

b.good

DanDan:

DanDan

Eric Goods:

Paramour

MacGregor Mann:

Brandywine Conservancy