Fall in York County is a great time to explore. The rolling hills and winding, narrow valleys are painted with splashes of autumn hues.
It is those valleys that give way to the harvest of grapes that make up the Wine Just Off The Vine signature event along the Mason-Dixon Wine Trail. Wine enthusiasts can explore 17 wineries during two weekends in November, surrounded by the welcoming chill of autumn's embrace. This year's Wine Just Off The Vine is set for November 12–13 and 19–20.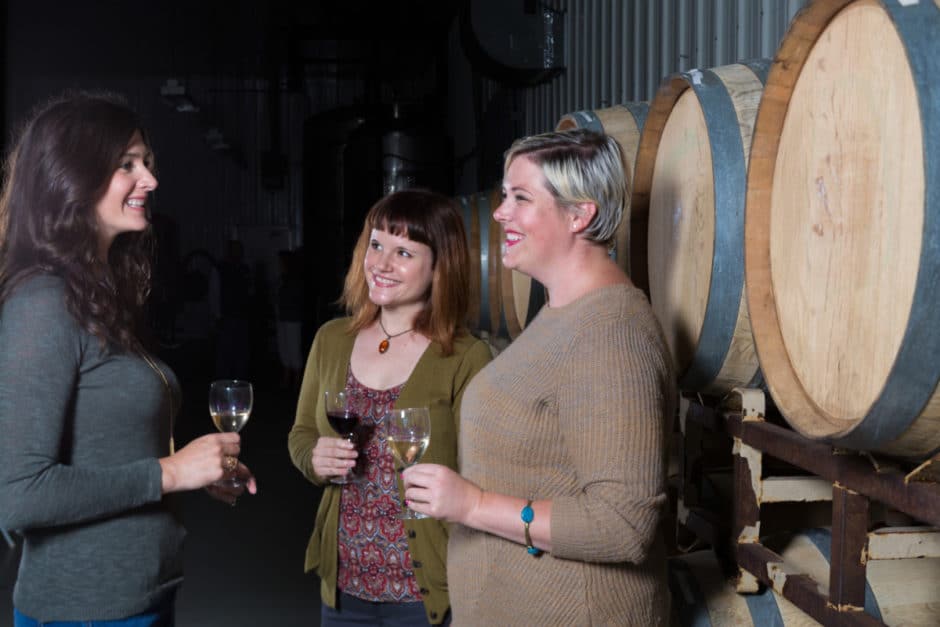 Uncorked are stories of the new harvest as well as samples of the area's arresting embrace of locally produced wine.
Now in its eighth year, the stroll through York County captures the best of the season with tastings from some of the area's finest wineries, which will feature nouveau and wines just pressed fresh from the vines. Small food portions, snacks and pairings will also be available.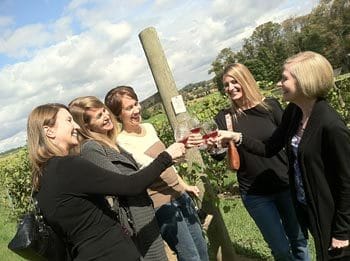 "We have been part of Wine Just Off The Vine from the very beginning," noted Janey Potter, manager at Naylor Wine Cellars. "Event goers have the opportunity to taste two wine samples from the tanks and one from the barrel. After the tour they visit our tasting room for a sampling of three wines of their choice."
Four new wineries will participate this year, building upon the rich offering of wine found along the Mason-Dixon Wine Trail.
Throughout the region, the wineries offer an array that runs from sweet, fruit wines to dry varietals. Visitors sampling the best of the region will learn that the soil and climate here are often compared to France's Bordeaux region.
Surrounded by thousands of acres of parkland, the wine trail runs through York County and its neighbors and leads to many restaurant and recreational destinations that enhance the two weekends of wine exploration. Criss-crossing the Mason-Dixon Line, the wine trail also folds in the best of bordering Maryland's wine offerings.
"We love the dual-state wine trail; the relationship goes back several years. We share a lot more in common with the region than the political divide," said Rob Deford of Boordy Vineyards. For the upcoming event, Deford added, "We give a peek behind the scenes, have tank samples and offer tastings of our current vintages."
Boordy's 2015 Albariño just took Best in Show at the Maryland Governor's Cup Competition and will be available during Wine Just Off The Vine. "There will be some wine-making action and we'll be barreling-up at the time of the event."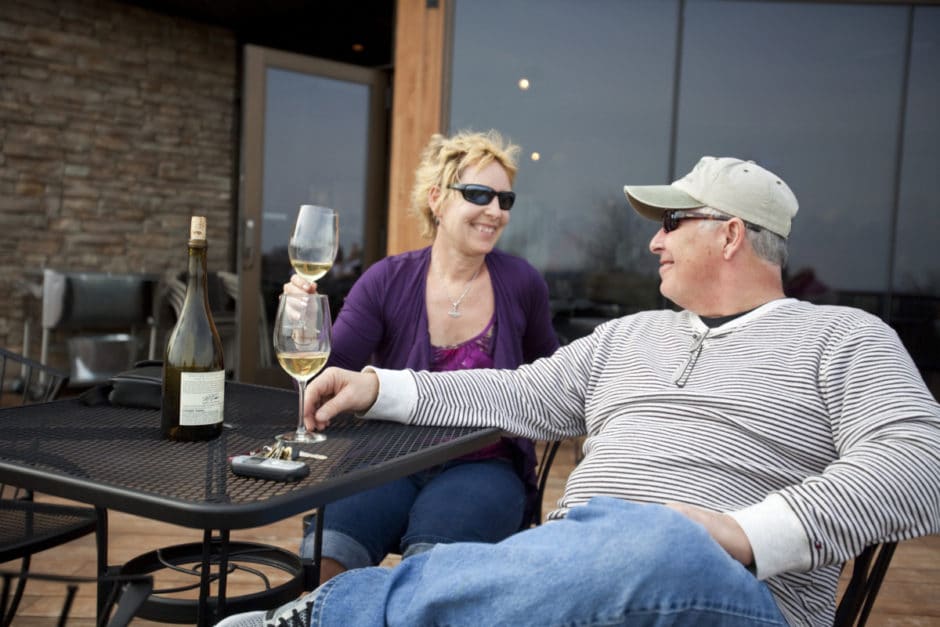 Admission and sampling for all of the participating wineries over both weekends runs $20. Alas, guests must be 21 years old or older.
Visit masondixonwinetrail.com for tickets.
Wineries included in the annual event are:
Top photo:

Naylor Wine Cellars

Center photo:

Vineyard and Brewery at Hershey

Bottom photo:

Hauser Estate Winery