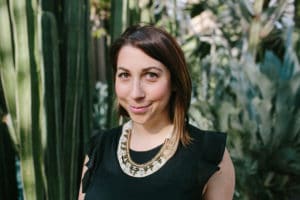 More than anything else, we at PA Eats believe in the power of community. Sure we love food and drink, but deeper than that, it's those around us who inspire on a daily basis with their unceasing dedication to their history, their neighborhoods and towns and their sense of being part of something that's so much larger.
One such person is local filmmaker Sarah Alderman, whose upcoming web documentary BYPASSED seeks to go deeper into what you may have heard and think you know about Coatesville. The project is filled with hope and optimism for a subject that often—and unjustly—attracts little of either. Sarah is flipping the mainstream media's script on Coatesville, and for that we applaud her. Read on to find out more about this fascinating project and how you can help get it off the ground.
PA Eats: Tell us about BYPASSED.
Sarah Alderman: BYPASSED is so multi-faceted it can be overwhelming to explain. So I will try to keep it simple! BYPASSED will be an interactive web documentary, which is an amazing new medium for community engagement and a limitless way to build an audience. The documentary will include film portraits, photo essays and written stories, both professionally produced and community-generated. Because the stories are hosted online, we won't need to worry about distribution deals or traditional screenings as the only way to have our work seen, or about deadlines and time limits. Best of all, everyone who can access the Internet will be able to enjoy the finished product. This is important when serving a community where transportation limits are a factor. I was inspired to use this style of documentary work by Welcome to Pine Point, and Hollow. I think people really need to take a peek at those to appreciate the full scope of this project.
I've designed BYPASSED as a multi-phase project. Phase 1 began in the spring of 2015. We conducted storytelling workshops and collected creative writing pieces from the community; I conducted audio interviews and made sonic portraits around town; I began the photography portion of the work; and we produced our trailer. This phase was supported by the Leeway Foundation and is ongoing. Phase 2 includes production of the film portraits, post production work and the animation. We found an incredible stop-motion animation team from Philly to collaborate with us, called Juggling Wolf. They'll create a History of Coatesville introduction short, which will welcome users to our website. They'll also create more elements for the website to create a unique user experience—more of an online "place" than just a website. We are funding Phase 2 with an Indiegogo campaign. Phase 3 will be web development, and we are looking to grants and private investors for that funding.

Whose stories will you be telling in BYPASSED?
We have been keeping a list of people and organizations around town, names we hear all the time in the work, as folks who are true "doers" in the community. I'm considering people from the entire 19320 zip code, not just the city proper—this is a surprisingly important distinction. The list isn't set yet; it's about 25 deep and growing by the day. After we secure our funding, I will work to vet these people, storyboard what they share with us and see who fits into the project in the most compelling way. There are some definites, such as the newest downtown business (Fuel City Cafe) and the oldest (Coatesville Flower Shop and Army & Navy), as well as local creatives, the CASH marching band, nonprofit youth organizations, the Raider Starz, Mayor Kennedy, Ross Kershey, Flowz Dunbar and a recently resurrected step team run by Geri Allen's granddaughter. But we won't be able to finalize our featured group until our fundraising campaign ends. We are also hoping we can interview Rip Hamilton and Johnny Weir, two of our hometown heroes. Nothing is confirmed there, but we are trying.
Why did you feel it necessary to tell the story of Coatesville in this way?
I grew up in an alley in the center of town, in a one-bedroom apartment that I shared with my mom. My family is four generations deep in Coatesville roots. Growing up with a single mom, I spent a lot of time with my grandmother, who was like the unofficial historian of town and our parish, in particular. Her father owned Chille's Grocery on Coates Street, which was a sort of hub for that neighborhood, and she knew everyone from working there. I grew up influenced by her esteem for Coatesville, past and present, which was always in my ear. The town has struggled with racial division but I was raised within a family that practiced unity and togetherness. And I am grateful for that. Later in life, as I've lived elsewhere throughout Chester County, I've come to appreciate Coatesville even more. It's so vibrant and culturally rich and authentic. The suburbs can get so … homogenous. There's a sort of pageantry that happens in more affluent suburbs that just doesn't go on in Coatesville, and that's refreshing.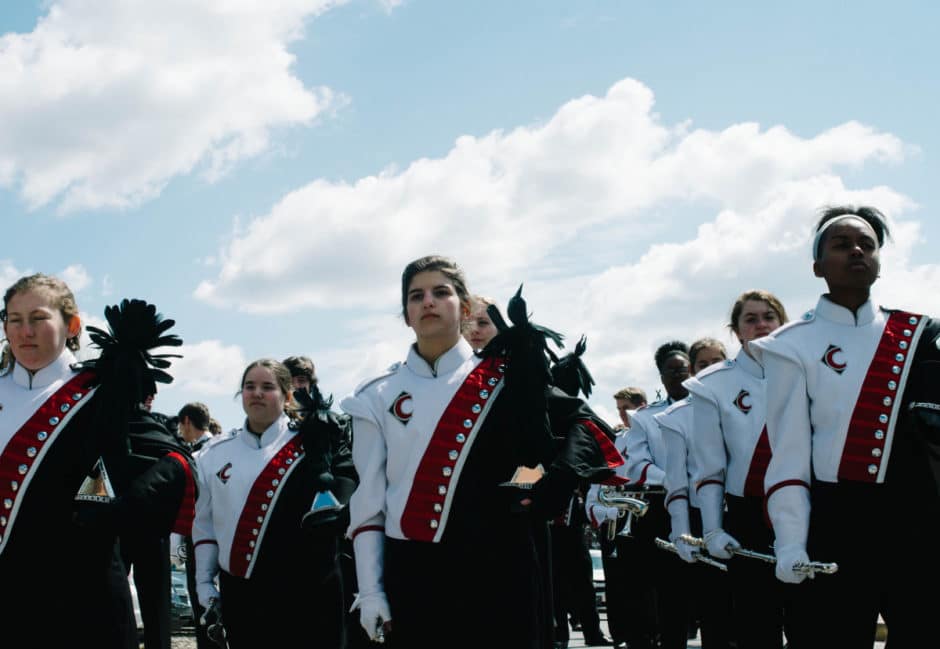 At the same time, the more I have worked and lived outside of the community, especially during my time in real estate, I can see how Coatesville's stigma is damning the town and preventing its rebirth. There are entire Reddit threads that exist just to scare people from moving to Coatesville. Even the way our local media reports crime is different between Coatesville and West Chester. And as neighbors we need to take a hard look at that and ask ourselves why we have these attitudes toward Coatesville. In examining the real issues instead of encoding them, we may be able to work through this to everyone's gain.
As an artist and humanist with a case of wanderlust and a CV to consider, I'm drawn to tell exotic stories in far off places that make me sound cool or well-traveled. But this project is more than something I chose. It feels more like a calling. It needed to come first. It is a love letter for the town that made me, before I set my sights on new places and new stories to develop. I think as talented creatives, we need to be more deliberate in the work we do and where we do it. International projects are sexy and make us feel legit, but who will tell the native story if we don't?
My friend shared a Kevin Spacey quote with me, about how people who find success are responsible for sending the elevator back down. That really doesn't come naturally when you come from a background of struggle, like many in Coatesville. If you are lucky enough to escape, you tend to just want to run and run and distance yourself from your past. I got caught up in that in my 20s, but I'm ready to press that "down" button now.

How does your film differ from other media about Coatesville?
With the team I have assembled, we are ready and able to produce a piece that can enter the national media by not only telling a compelling story with national relevance, but by doing it in a ground-breaking and artful way. The quality of work we are carrying out is beyond what I have seen done for Coatesville or even for the rest of Chester County, for that matter. We are thinking bigger than most people realize or are able to wrap their brains around. They think "Coatesville?" and scratch their heads about the importance or the draw. Thanks to my upbringing, I think I can bridge a gap between the people with the stories and the audience who needs to listen.
You've dedicate the film to two women, Dot Carter and Theresa Chille Puglisi (your grandmother). How did they inspire you?
My grandmother, Tess, was my heart and soul. She had such an influential role in raising me, and was a second mother. She was devastated to leave Coatesville in her final years, but her health had declined and she needed to live with my mom. To me my grandmother is synonymous with Coatesville, and this project puts me in daily communion with her legacy.
Miss Dot and her daughter Jackie were so welcoming to me and so open to sharing their experiences with our team. There are racial barriers that I am dedicated to breaking down for this project, and Mrs. Carter understood that and wanted to be an ally. We spent hours recording her stories last summer, including the stories she shared about leading the integration of Coatesville's schools. Her husband was also an important figure in Coatesville's history, an artist I was never blessed to meet. The Carters invited me into their family—that's such an incredible gift. I am so grateful to Miss Dot for leading that welcome, and grateful for our time together.

What do you think the future holds for Coatesville?
I see Coatesville being the hottest address in Chester County within my lifetime. I really do. There's no place in Chester County with the cultural richness of a city, and a downtown as vast and laden with potential. There is no other municipality that offers a walking town lifestyle where not only could a young family afford a huge home, but potentially double, triple, even quadruple their investment by the time their kids go to college. Only Coatesville can offer all of this.
What don't I want to see in Coatesville? A whitewashing, a gentrification that ignores the people who have been in Coatesville for generations. That's why I want to engage the community in this. I want the outside world to know, before you come to this place, understand who is here, who has been here and on whose backs this city was built. Let's honor this in our future imaginings and development plans.
How can the community help get this film off the ground?
If you'd told me we'd raise $10k in 11 days, I wouldn't have believed you. Our Indiegogo campaign is off to a great start, but we need constant support until May 10 to meet our budget goals. We've struggled with motivating the $5, $10 donors to give, maybe because they don't believe in the importance of their gifts. But if we look at basic math it becomes evident: Our trailer on Vimeo has been viewed over 7,000 times. If each viewer had given $5 to our campaign, we'd have exceeded our initial goal and reached our stretch goal of $35,000. From top to bottom this is a project about community and the power of people to make change. Every single dollar makes a difference.
To learn more about this project and help get BYPASSED off the ground, visit the documentary's Indiegogo page. Those who contribute will receive perks ranging from social media shout-outs, posters and portrait downloads to VIP treatment at the wrap party and executive producer credits.
Photography:

Sarah Alderman