Gadaleto's Seafood Market, a longtime favorite source for some of the best and freshest seafood in Chester County, has dropped anchor in its new location in the Westtown Village Shopping Center at the intersection of routes 202 and 926 in West Chester.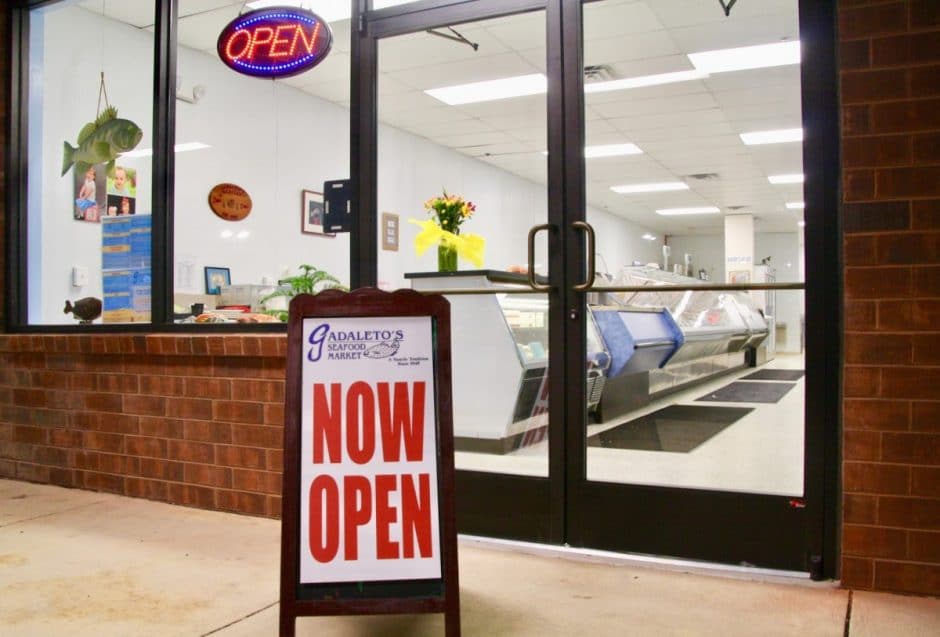 The new location is only three miles south of the original, which was nestled in the Parkway Center on S. High St. in the crook of the route 202 West Chester exit. Owner Andy Gadaleto is pleased to be in a more convenient and accessible spot for customers that is also still visible from the bypass. "Now on 202 you see my front side, not my backside," he jokes.
In its relocation, Gadaleto's Seafood Market joins newcomer Westtown Amish Market, which has seen grand slam success since opening at the tail end of 2015. An array of other shops fill out the shopping center, such as Pizza Peddler, Way Martial Arts, Great Clips and a Planet Fitness. There's ample parking and connections to numerous roadways on all sides.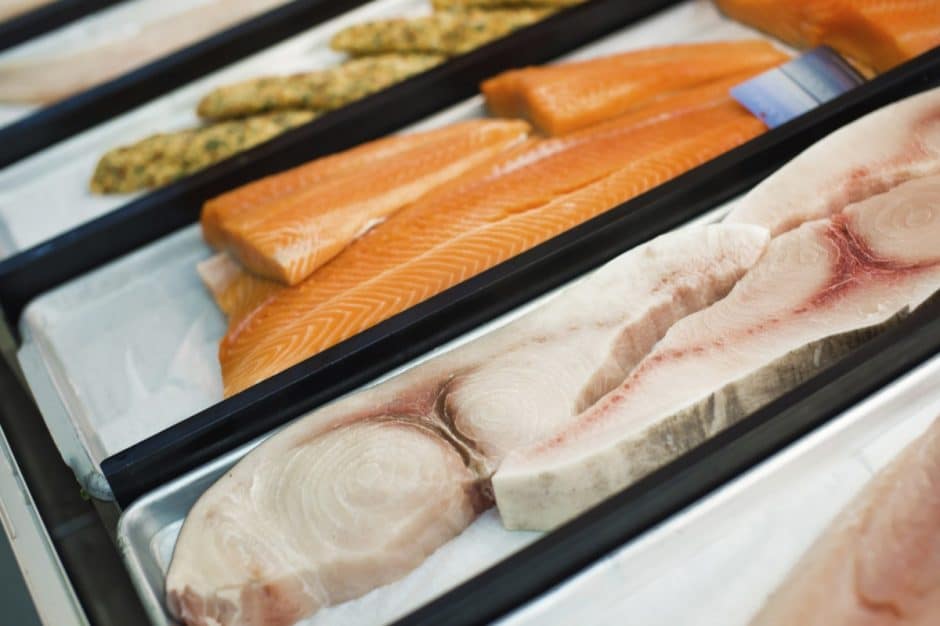 Gadaleto's presence strengthens the shopping center's rank as a one-stop-shopping destination for a week's worth of groceries and meals, a source for exceptional party and entertainment platters or an easy last minute stop for dinner.
Expanded Menu
Gadaleto's seafood runs the gamut from fresh fish filets to party platters and bulk shellfish. Andy is also very excited that the new location, which is 500 square feet bigger than the former one, affords the space for fryers, stoves, ovens and Salamander broilers, so he's introduced a brand new takeout menu.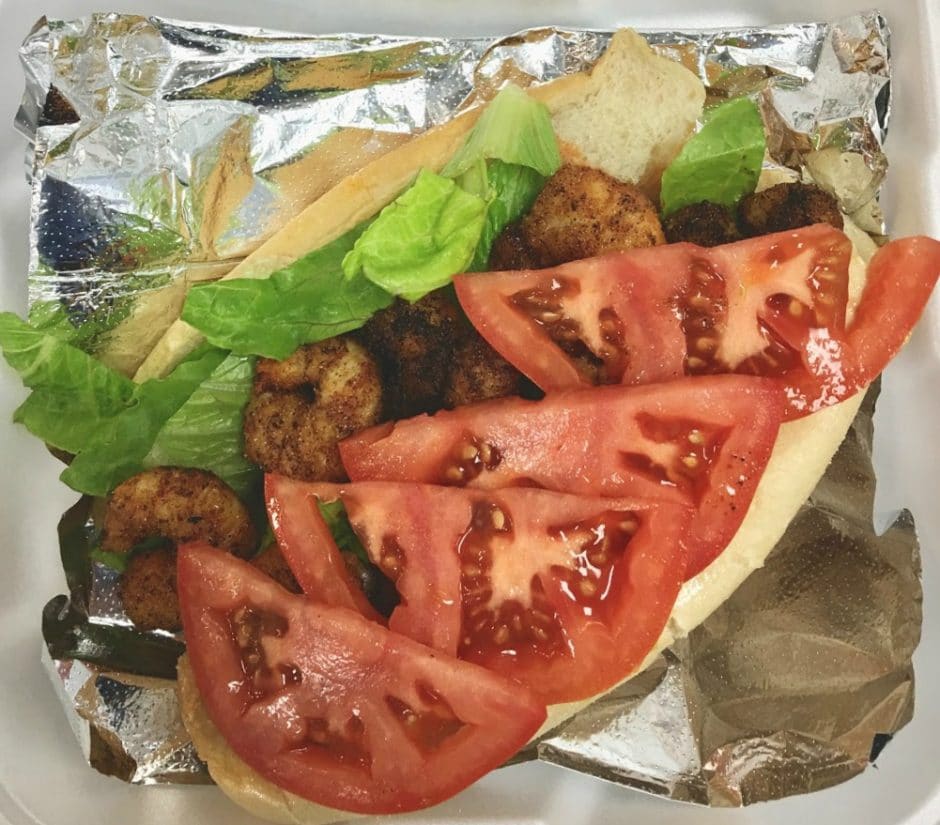 Takeout dishes offer a variety of appetizers, sandwiches, entrees and side dishes. Andy suggests calling ahead for orders, which take 20 minutes to prepare. But pop-ins are fine too. "Within a half an hour, either way, you'll have your meal," he says.
Starters include sauteed mussels, fried calamari or clams, battered grouper bites and mozzarella crab balls. Lobster fans can find their beloved crustacean in BLT, grilled cheese, roll and mac & cheese form or as a whole butter battered tail. Shrimp and oyster Po' Boys join fried flounder, catfish, tuna belly and lump crabcakes as the sandwich selections, while entrees include a variety of fried platters, fish tacos and entree salads.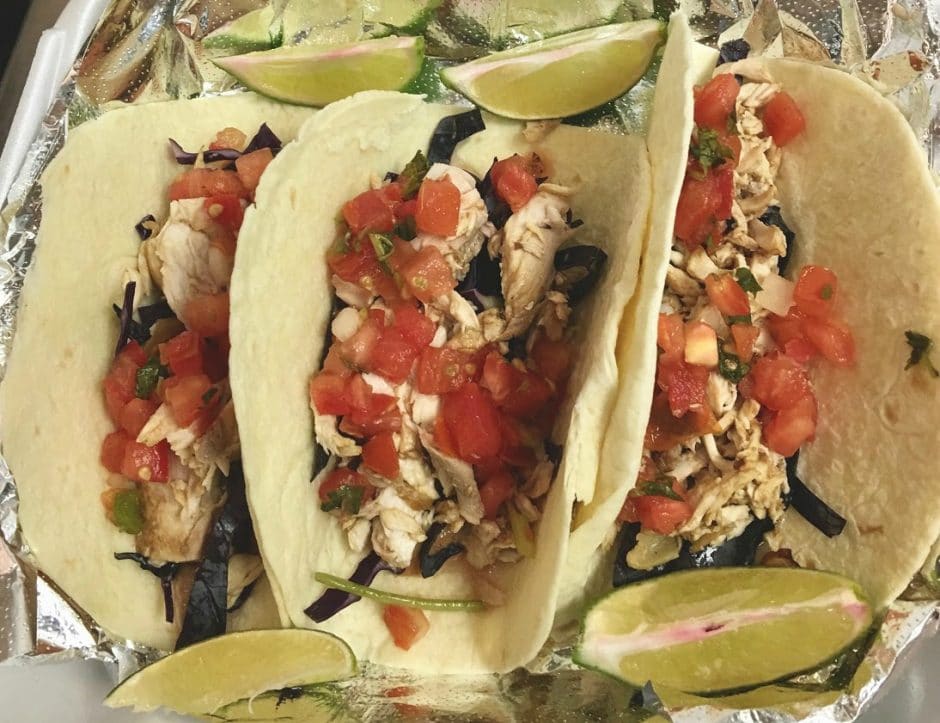 Gadaleto says the Ultimate Platter of fish and chips has been the most popular thus far, as well as the crab cake sandwiches and the salad of blackened sea scallops, cucumber, carrot and tomato over chopped romaine with a lime vinaigrette.
Housemade lobster bisque and New England clam chowder take the selection over the top and join a number of rotating soups du jour.
The Best Fresh Fish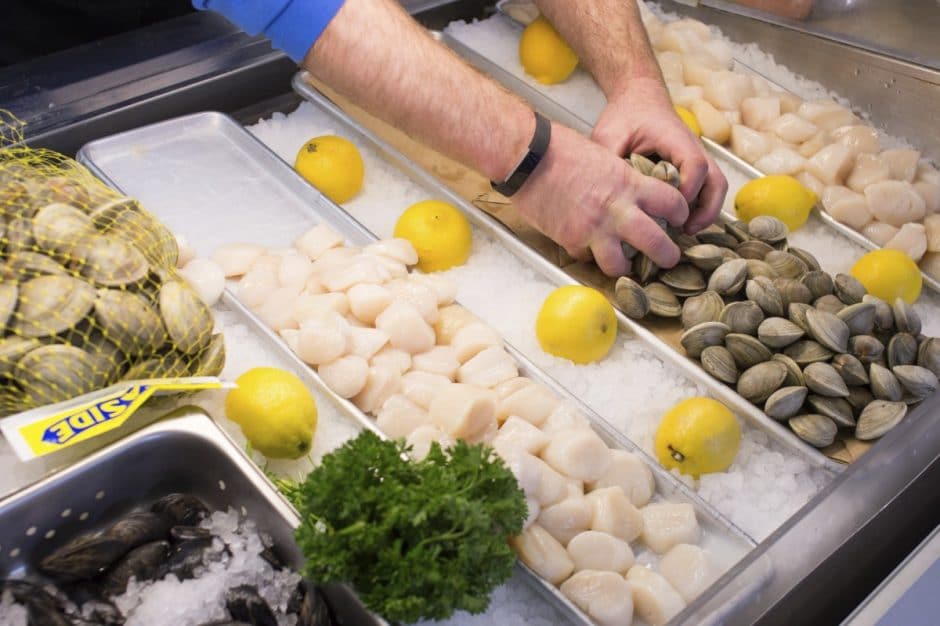 As Gadaleto's manager Chris Hill points out, fresh fish is still at the heart of the business. Andy and Chris take turns making a trek into Philadelphia before dawn six days a week, where they hit the wholesale fish market to purchase the freshest seafood they can get their hands on. A stop at the Philadelphia Airport follows, where they collect direct shipments of seafood mailed fresh from some of the best docks around the country. The result of their daily trips to and from the primary sources is that Gadaleto's is able to offer its fish and shellfish to the public days before it's made available in area grocery store refrigerators.
Gadaleto's offers a wide-ranging selection of fresh fish filets including tilapia, swordfish, salmon, grouper, arctic char, cod, flounder, fluke, catfish and red snapper. A few are available pre-seasoned or stuffed and, though market availability drives the stock, Andy is able to fulfill most any fish order with advanced notice.
The shellfish selection is remarkable as well, with clams, scallops, whole crabs and live lobsters always available. Gadaleto's shrimp comes straight from Apalachee Bay off the Gulf coast of Florida and is never frozen. The Gadaleto's shrimp cocktail, served with tangy housemade cocktail sauce, will knock your socks off.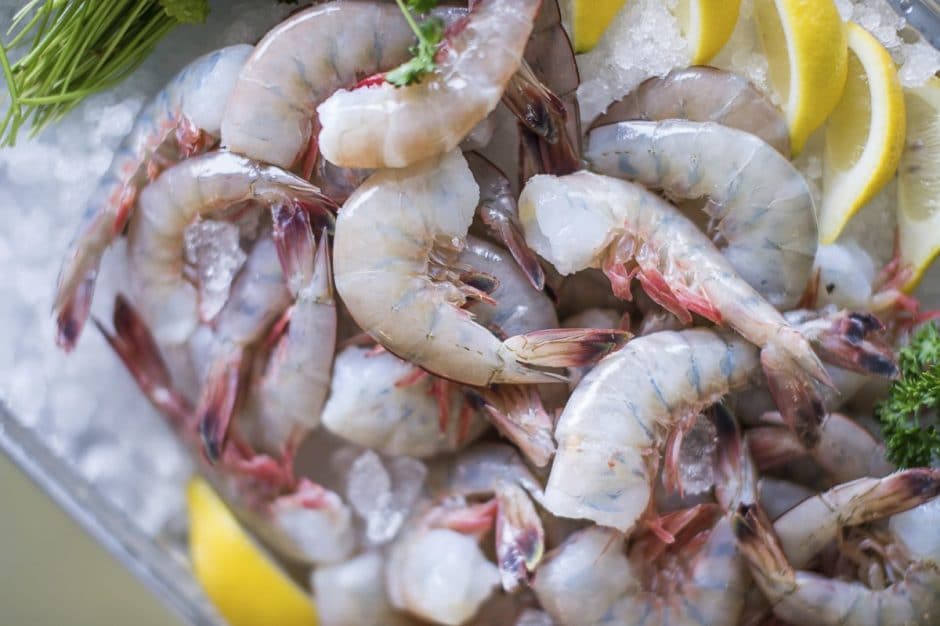 Perhaps lesser known about Gadaleto's is that it's the primary weekly seafood source for approximately 30 restaurants in West Chester and surrounding areas. "We are like an iceberg in that three-quarters of our business is below the surface. You don't see it because we do it early in the day," Andy explains. The delicious fish you'll find on the menus of such well-reputed establishments as Brandywine Prime, Amani's BYOB, Avalon Restaurant and Split Rail Tavern, to name a handful, comes from Gadaleto's.
Sustainable Practice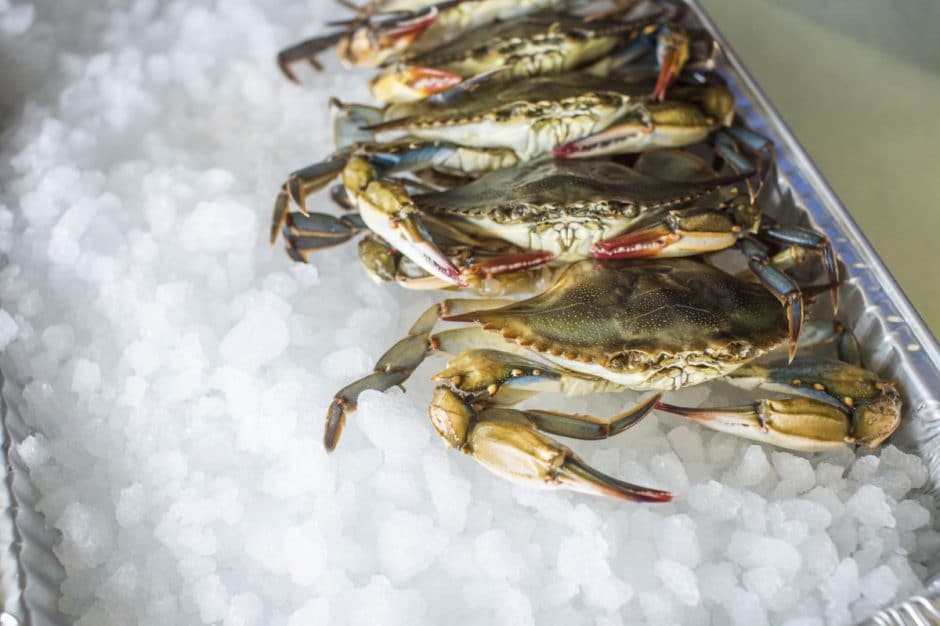 Andy is committed to ethical, domestic fishing practice and counts himself among those in the industry who are interested in traceability, sustainability and accountability. He says, "We know the name of the boat, the captain and where the fish is caught, specifically."
He's also involved with many sustainable fishery programs, including The Wild Seafood Company, a nonprofit conservation-based organization that sets standards for responsibly caught wild domestic seafood. These collaborative efforts promote biodiversity and ensure care of the delicate ecosystems upon which the seafood industry depends.
Visit 7 Days a Week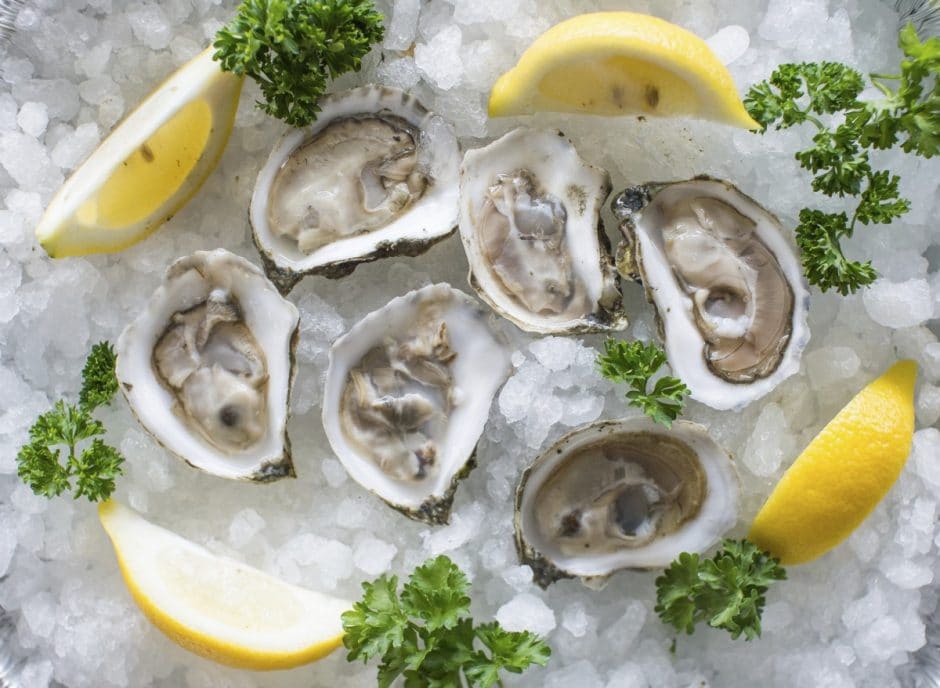 Gadaleto's is open seven days a week. Find a full list of hours on the website. Takeout is available Monday through Saturday, 11–6:30 p.m. Call ahead at (610) 430-7777 to have your food ready and waiting.
Pay a visit to Gadaleto's new location to sample some truly fabulous seafood. Consider making a splash at holiday get-togethers with a bountiful party platter, or treat yourself to a hot and tasty meal to go.
Find Gadaleto's Seafood Market at 1193 Wilmington Pike in West Chester; phone: (610) 430-7777.
Top photo:

Leigh Green, TWIG,

Po' boy & fish taco photos:

Andy Gadaleto

Remaining photos:

Alexandra Whitney Photography