Following in the footsteps of craft breweries, our country is seeing an increase in the number of small distilleries making craft spirits. Philadelphia is no different. Tucked away in a small building on a Manayunk Hill is W.P. Palmer Distilling, owned by Katy and Walter Palmer. I had the pleasure of visiting the distillery and sitting down with Walter to chat. While the notion of a craft distillery may sound trendy, there is really nothing trendy about it.
PA Eats: Explain a little bit about your background and how and when you began to have an interest in distilling.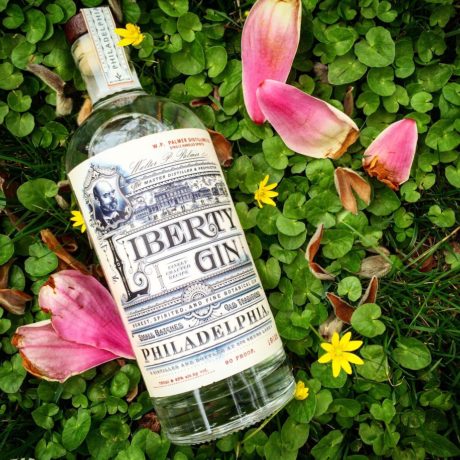 Walter Palmer: In 2008 my corporate life as the president and CEO of the General Building Contractors Association came to an abrupt halt. After 27 years, I was faced with the prospect of finding another job. I interviewed and networked; the process was daunting. After a lot of soul-searching, pivotal conversations and "light-bulb" moments, I decided to make a huge career change. I looked at this as an opportunity and not a problem. I had graduated from Tyler School of Art with a Bachelor in Fine Arts and realized I had never really harnessed that creativity. I decided to enroll in a weeklong class in distillery at Cornell University to wet my whistle. I haven't stopped since.
How did you come to the decision to actually pursue distilling? Why gin?
Distilling was extremely cost prohibitive prior to the revised laws and regulations. Licensing became a bit less intense as did the ability to buy a still. The process of creating spirits is actually basic in nature and the simple elegance of distilling spoke to me. I wanted to capture and monetize this. I also wanted to develop a product that would let me go anywhere. We started with gin because clear products are the fastest to produce in large quantities.
Opening a distillery is a lengthy, difficult and expensive process. What was the most challenging speed bump on the road to opening?
The most challenging part of this journey has been controlling my own fear. The mental component of learning and starting a new business can be overwhelming. I basically kept my father's words in my head at all times. "Burn the boats," he would say. There's no going back.
Why did you choose Manayunk, and in what ways do you feel the culture here aligns with your vibe or unique selling point?
We considered several buildings in different zoned areas until we settled on Manayunk. We wanted to be part of a local, involved community, accessible to restaurants and to people who would enjoy our craft. Manayunk was once all about manufacturing, and we are playing to that tune. Also, we are familiar with this locale as it's close to our home in Chestnut Hill.
Tell me about your product. What makes it different?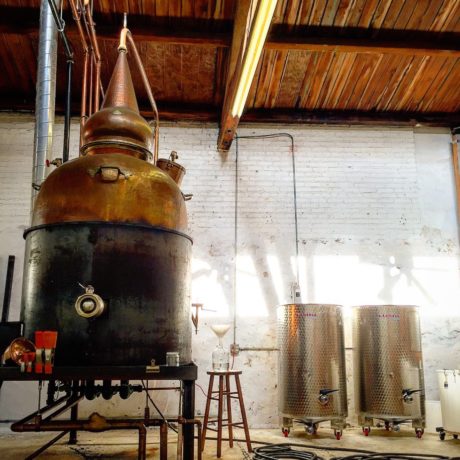 We created our business and Liberty Gin based on history. Philadelphia was the birthplace of so many things. We wanted to pay homage to that—our product reflects that time period. We researched and purchased a replica of an eighteenth-century still and began testing numerous gin recipes. A panel of six taste testers evaluated our recipes. The process lasted months with over 55 iterations.
We went back and forth, tweaked, rebottled, reevaluated, retested. We settled on a Dutch recipe almost exactly like the original. The basic ingredients are juniper, cardamom, coriander, angelica root, lemon peel and grains of paradise. The only difference between our final cut and the original Dutch version is the amount of lemon peel versus cardamom.
This is a great space. What goes on here?
This is where we make and sell our products and do tastings. In addition, after incredible feedback from people who really liked the look and feel of it and wanted to know if it was available for private use, we've added that function now and it's going really well. There have been bridal showers, engagement parties and rehearsal dinners in the space. We have a bar and we work with several vendors to offer other services including catering and valet parking.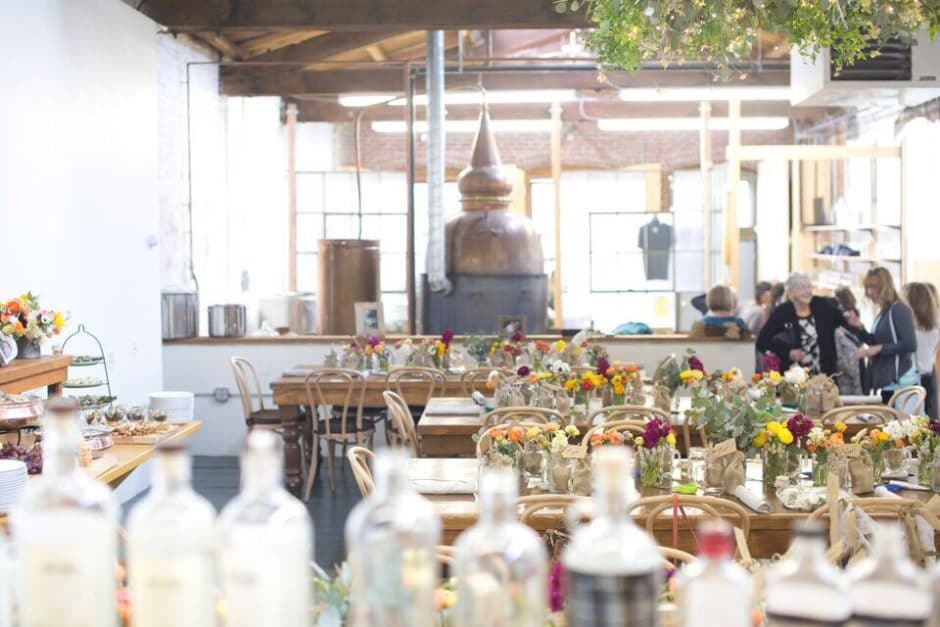 Where can we find Liberty Gin?
We are currently in 20 state stores and will be adding more each year. Locally, we are in several restaurants: Tavern on the Hill, PCC, Union League, Campbell's Place, Goat's Beard, Anastasi Seafood, Maya.J, Cin Cin and Manayunk Brew Pub with more additions to come.
What has helped spread the word about you?
We started with a sign on the sidewalk and completely sold out after our first open weekend. Our customers are our greatest assets. They love our product, come back over and over again and want to share it with their friends and family. This has truly been a grassroots effort. Social media has proven to be our best arsenal. We found that our customers were tweeting about us and instagramming our product. It's incredible to see the leverage of the Internet and its reach, and it's how we communicate with customers and the public.
Are you planning on crafting any other spirits?
We also make a white whiskey called Manayunk Moonshine, inspired by George Washington. The recipe is simple and we only sell it here at the distillery. We do plan to age it and develop other products down the road.
What's your favorite thing about coming to work each day?
I work with my wife and my father, so that's probably the best benefit. My wife helps me run everything and she works with our vendors and handles the sales component. My father makes the weekly trips to bring in the Eagles Peak Spring Water that we use in our recipes.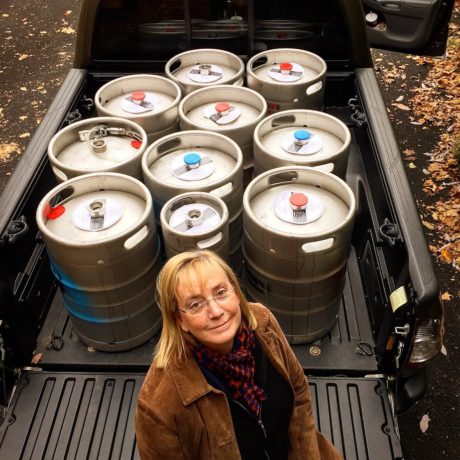 To wrap up my interview, I asked Walter his future plans and what he would like to be known for. He replied that he would like to be known for making an excellent product and to greatly expand and reach as many people as possible.
Liberty Gin is certainly on its way. It recently took home the Silver Medal at the San Francisco International Spirit Competition. This was the 16th and largest year of the competition with over 1,850 entries from distilleries around the world.
Walter's new endeavor suits him well, and he is enjoying the ride. He lives by the daily motto and words of his father, "As it should be."
To life, liberty and the pursuit of craft spirits—good luck, Walter and Katy!
To stay up-to-date with all the latest news at the distillery, follow along on Facebook, Twitter and Instagram.
Visit W.P. Palmer Distilling at 376 Shurs Lane, Building A, in Manayunk; phone: (215) 588-5108.
Photos:

W.P. Palmer Distilling