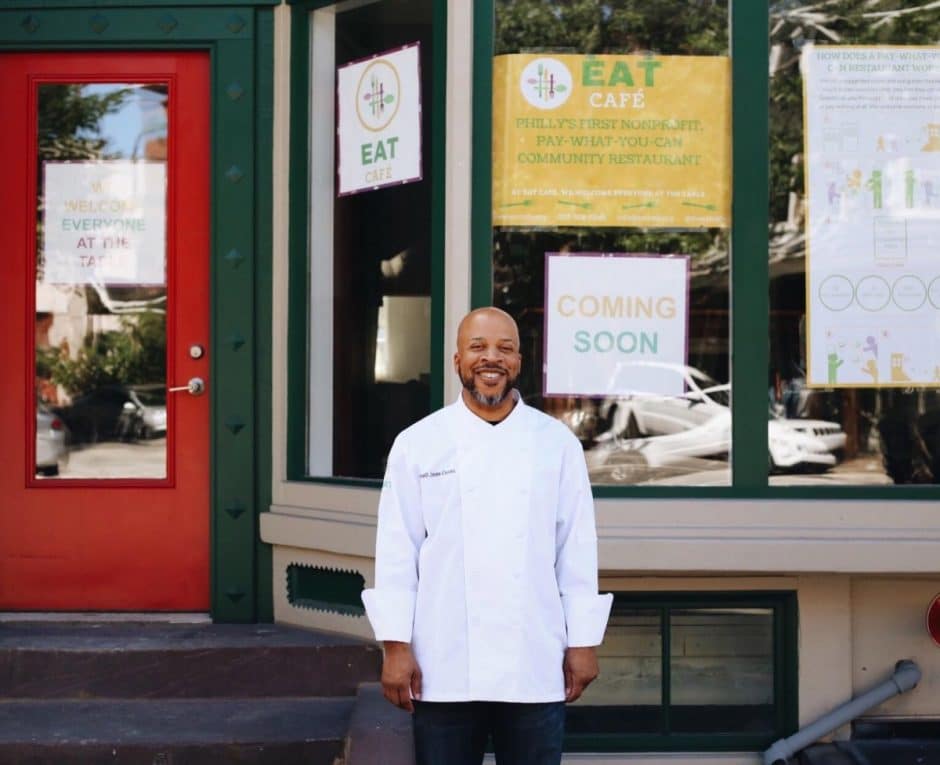 On October 26, Philadelphia's first nonprofit, pay-what-you-can restaurant will open for business.
EAT Café, which stands for "Everyone at the Table," will serve dinner every Wednesday–Saturday from 4:30–8 p.m. All are welcome to dine at the community table and pay what they are able to for dinner. Donnell Jones-Craven is acting as general manager and head chef at the café, which was created to nourish, educate and unite the community.
The innovative eatery is a collaboration between Vetri Community Partnership, the Center for Hunger-Free Communities and the Center for Hospitality and Sport Management at Drexel University.
Join the community at the table!
Find EAT Café at 3820 Lancaster Ave. in Philadelphia.