Have you ever dreamed of building your own treehouse? Dan Wright, owner of West Chester-based Tree Top Builders, Treehouse Supplies and Treehouse World, did when he was a child. At just eight years old, Dan and his Dad built their first treehouse—and a lifelong passion was born.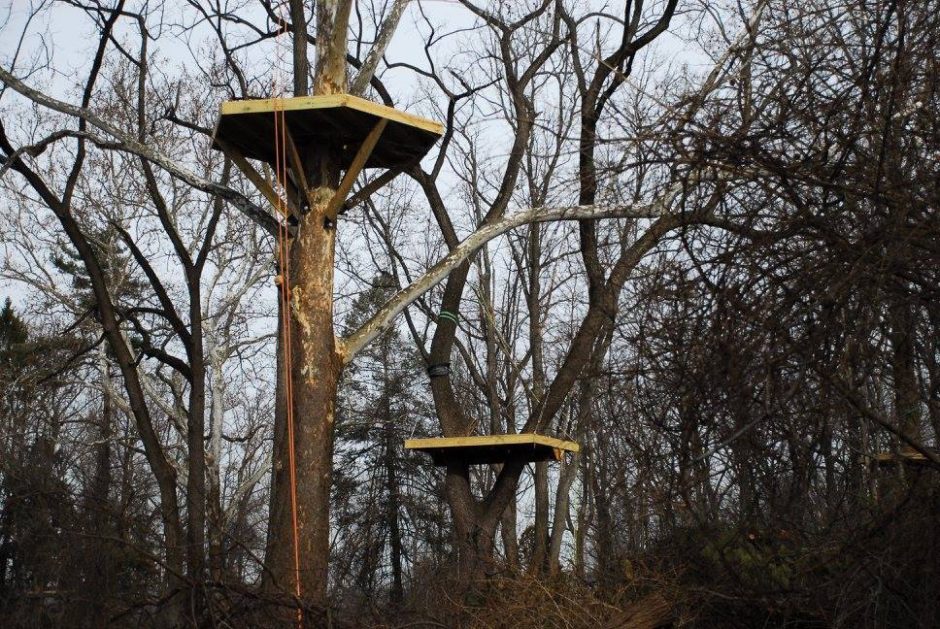 Both kids and adults have been flocking to Treehouse World all summer long to rock climb straight up trees, play archery tag, fly high on the bungee trampoline bounce and explore the Children's Grove—a shaded clearing full of adventure and exploration. Do you want to bring all of that adventure to your own backyard? Treehouse World can give you the tools you need to make that dream come true.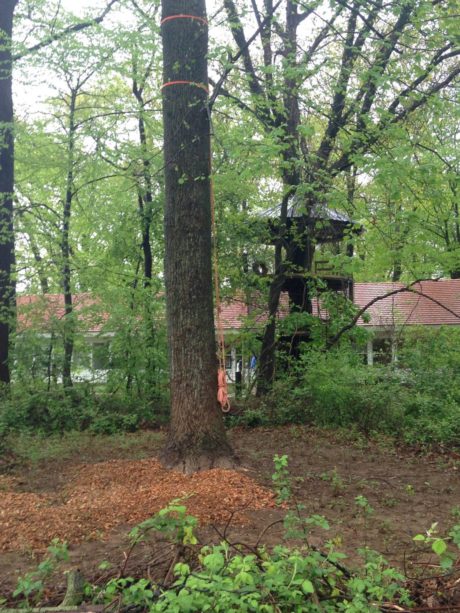 Building a treehouse isn't as simple as nailing some boards to a tree. Proper treehouse construction requires cross training in many fields, such as tree biology, engineering, welding, tree climbing, rigging, carpentry and construction in general. Sure, there are some resources on the web as well as some books to guide you, but why not learn from the real pros? The good news is that Dan Wright and his team of professionals currently offer treehouse building workshops twice a year!
What can you expect at a treehouse building workshop? The topics covered include:
Tree biology
Tree selection
Pros and cons of various attachment methods
Safety in and around trees
Layout and design of treehouses
Carpentry and rigging techniques
Zip lines, bridges and other accessories
Each two-day session includes both formal and informal instruction as well as hands-on tree building experience. The workshop alternates between indoor sessions with photo presentations and discussion and outdoor experiences building something in trees together as a class. You will get to complete a real project in real time. The team also will take some time at each workshop to offer consulting on your individual treehouse projects. You won't get that kind of feedback from a book!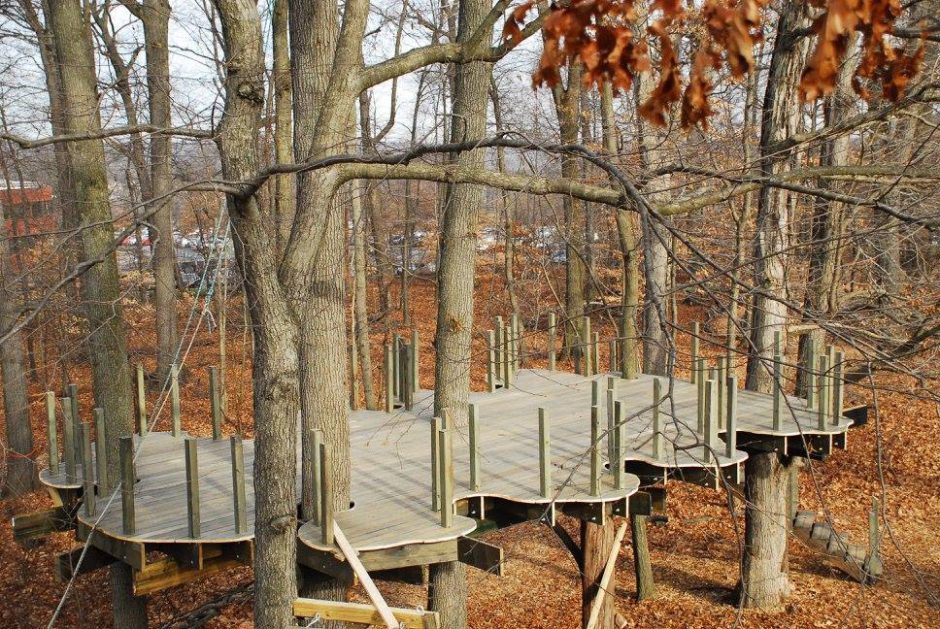 The next treehouse building workshop weekend will be held Saturday, September 24, through Sunday, September 25. The cost of the weekend long seminar is $579 per person and includes the workshop, full meals and a treehouse t-shirt.
Ready to sign up to build your dream treehouse? For more information, call (484) 329-7853 or visit the Treehouse World website.
Find Treehouse World at 1442 Phoenixville Pike in West Chester.