We are deep in the throes of PSL season (pumpkin spice latte, for the uninitiated), and all but the die-hard pumpkin spice devotees among us may be starting to tire of the seasonal flavor and corresponding marketing explosion that seem to occur earlier and earlier each year.
If you're a little weary of the standard pumpkin pie, bread or muffins, there are still plenty of ways to take advantage of seasonal fall produce. Remember: pumpkin is packed with antioxidants and vitamins, so it doesn't have to feel like an indulgence.
We've combed the Internet to find an assortment of new ways to enjoy pumpkin this fall and winter. There's a little something for everyone, from warm polenta and sweet snacks to creamy pasta dishes. Read on to fall in love with pumpkin all over again!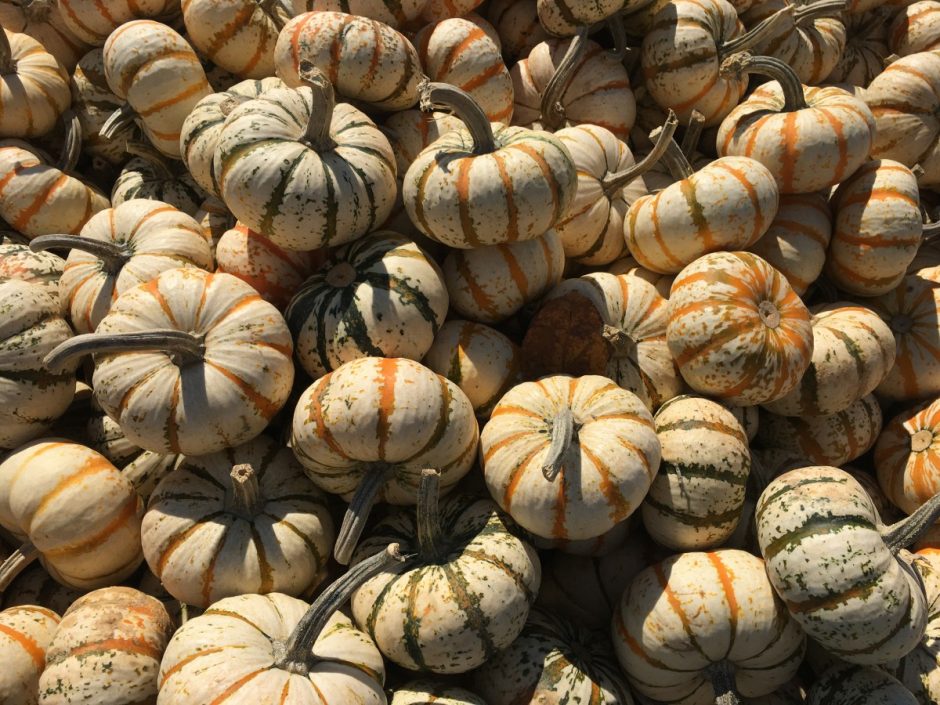 Breakfast
For breakfast, start with this Baked Pumpkin Pie Oatmeal. Baked oatmeal is super easy, especially because you can make it ahead of time. Unless you're taking it to a brunch event, it should last several days. I routinely eat pumpkin pie for breakfast when available, but merging it with baked oatmeal seems a little wiser and more substantial.
Snacks
In the snack category, we have a few options that made the grade. Pumpkin Fondue not only sounds delicious but is actually baked in the pumpkin. A cheese-and bread-filled pumpkin creates a fun presentation for any fall-themed or Halloween party.
If a lighter, healthier snack is more your style, this Roasted Pumpkin Hummus is for you. Serve with veggies sticks or pita chips.
Soups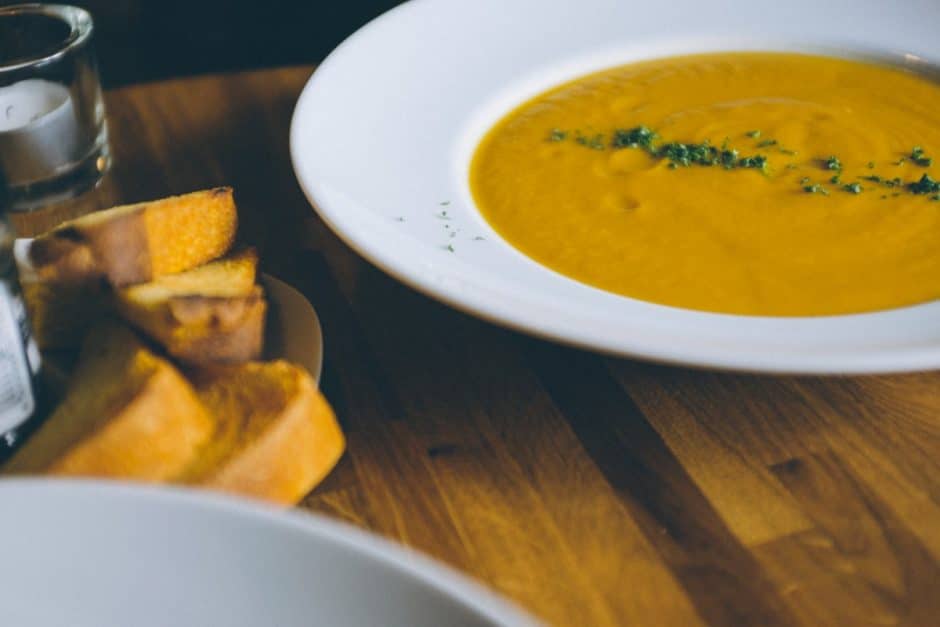 Take a step back from actual pumpkin, and instead use your favorite pumpkin beer to make this Pumpkin Ale Beer Cheese Soup, the perfect dish to indulge yourself and warm up on a cool evening.
If you want something even more substantial, this version of Pumpkin Beer Soup also includes gnocchi.
Roasted Pumpkin Apple Soup is a lighter alternative for those who like to keep their beer and soup consumption separate. It also happens to be a vegan recipe.
Side Dishes
Pumpkin goes great in polenta, too. We'd love to try this Pumpkin Polenta with Bacon-Maple Gravy or Pumpkin Goat Cheese Polenta with Brown Butter, Thyme, Mushrooms and Kale, which sounds creamy and rich, but also pretty healthy!
Pasta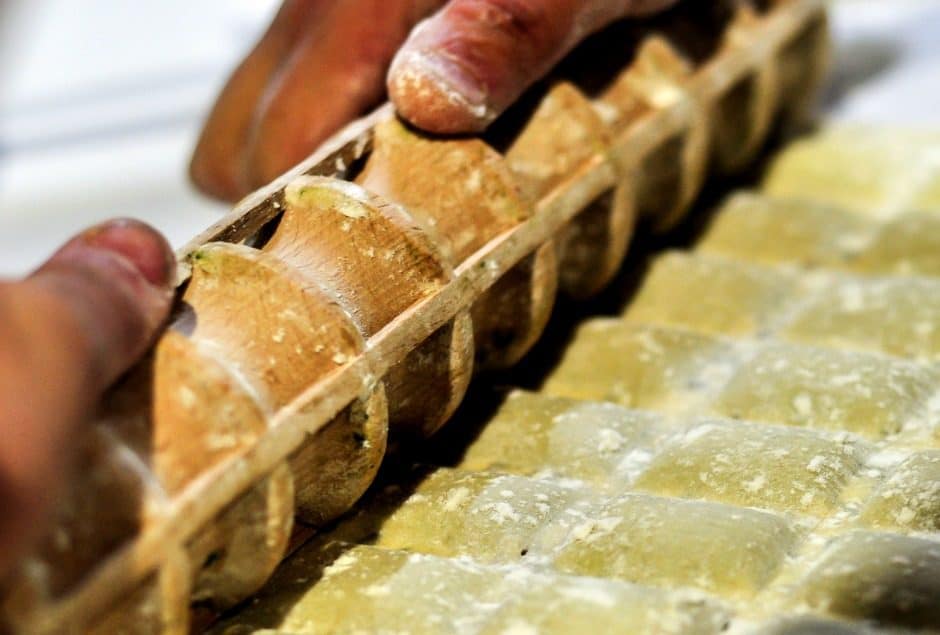 Pumpkin works extremely well in a creamy pasta. Ravioli with Pumpkin Alfredo sounds like the perfect way to warm up this fall, and the alfredo isn't super heavy.
Elevate your macaroni and cheese by subbing in goat cheese and adding pumpkin in this Pumpkin & Goat Cheese Macaroni recipe.
Roast Pumpkin, Herb and Walnut Pasta Bake is perfect if you prefer your pasta a little less saucy.
Dessert
Finally, no roundup of pumpkin recipes would be complete without some sweets. If you're still hankering for some sweet, pumpkin-based treats beyond pie and muffins, this Pumpkin Pudding and simple Pumpkin Praline Cake should satisfy.
And More!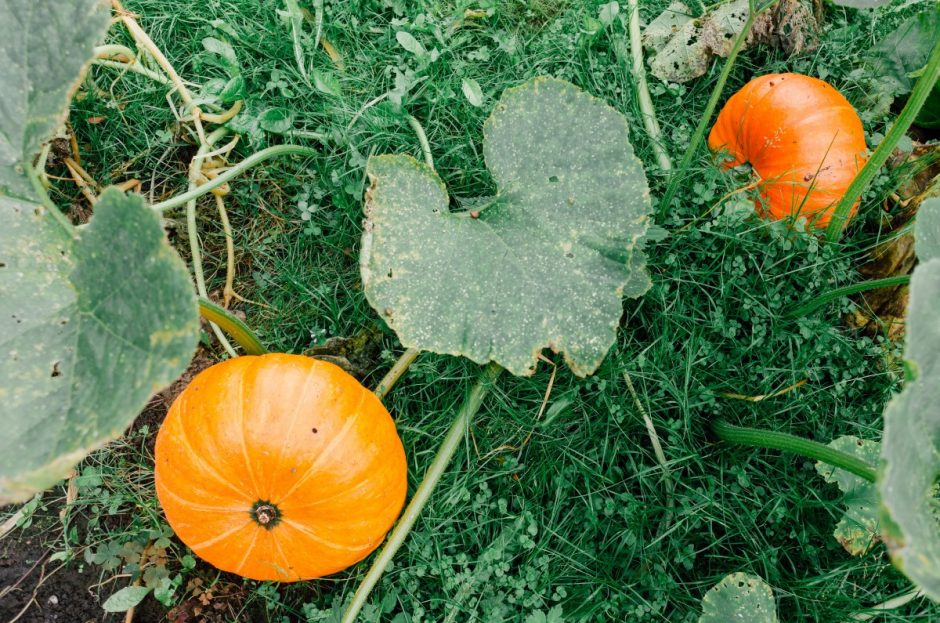 For more pumpkin-based recipes, be sure to head over to Sara Cornelius' Cake Over Steak, a food and illustration blog that hosted a virtual pumpkin party with more than 100 bloggers each sharing a pumpkin recipe. See the full list of recipes, with links, on the website.
Soup, ravioli & bottom pumpkin photos:

Barn Images

Top pumpkin photo:

Lisa Yoder