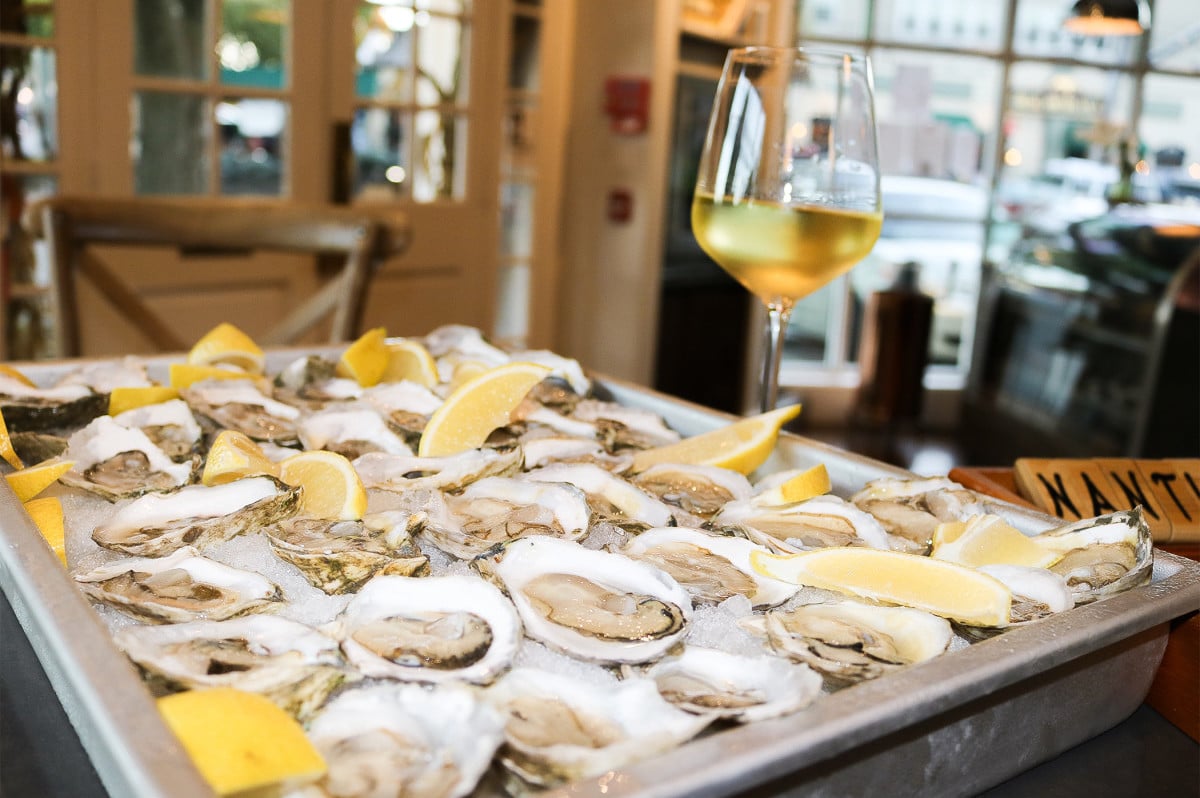 Cornerstone Cheese & Charcuterie, a BYOB in Wayne known for its open kitchen and visiting chef series, is launching a raw bar happy hour. It will run from Tuesday to Saturday from 3:30–5:30 p.m. and on Sundays from 1–4 p.m. (Note: Cornerstone is not open on Mondays.) The oyster bar went live last Saturday, January 30.
Additional bites and specialty cheeses will also be available on rotation discounted from the regular menu and come complete with suggested beverage pairings at this BYOB establishment.
The Island Creek oysters are exclusive to Cornerstone and Vernick Food & Drink in this region, so come out and try a local rarity!
Find Cornerstone at 1 West Ave. in Wayne; phone: (610) 688-1888.