Spoiler alert: At The Table BYOB is the revelation we've been waiting for. PA Eats recently had the pleasure of imbibing in an evening of leisurely, intimate and remarkable dining at the recently opened restaurant situated within the culinary heart of Wayne.
Thirty-something and sporting a killer smile, Johnson and Wales graduate and executive chef Alex Hardy (who co-owns this prime corner location with partner Tara Buzan of A Taste of Britain and To The Table Catering) is on a positive trajectory with this culinary adventure showcasing tweezer-deft patience, tasteful balance and aggressive originality that emits continuous oohs and ahhs throughout the meal.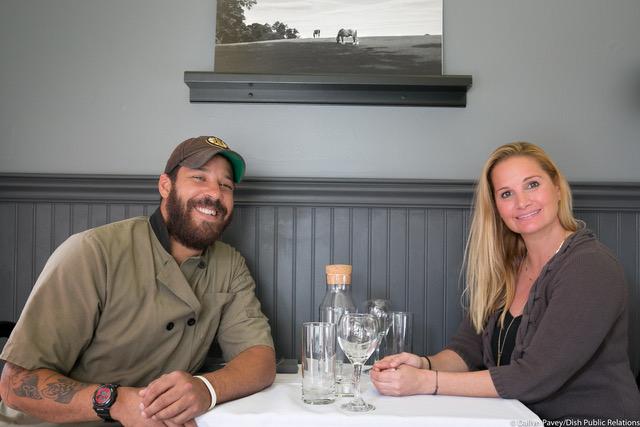 Having honed his upscale approach locally at Pumpkin, Majolica and Autograph Brasserie, Hardy is ready to unveil himself from behind the curtain to take full responsibility for this distinct Main Line dining thrill.
Hardy desires perfection (we asked) in his work and in his outstanding staff. "This team knows what I expect and they provide ideas and feedback that encourage growth and compatibility to make sure that our clientele is satisfied," explained Hardy. "We're like a big family." We noticed almost immediately that both front and back of house seem to have synchronicity nailed even at this early stage of the 20-seat engaging space.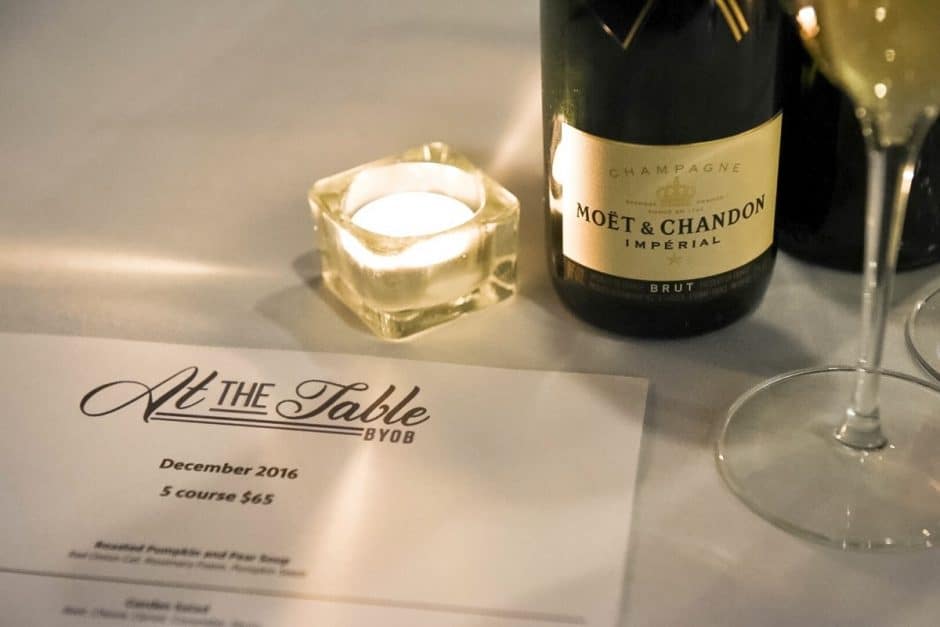 "I want people to enter and consider themselves welcomed as if it's my home. There is no pretension here. We offer a relaxed way for guest interaction while connecting with our food and with your wine that encourages pure involvement in the dining process," said Hardy emphatically.
Attention to detail is evident in the soothing interior with its sleek masculine "greige" walls and precisely positioned black-and-white photography. Subdued lighting and tealight candles give the room a cozy feel, while crisp white tablecloths and proportioned place settings (ruler measured) convey style and elegance. Well-placed trinkets and cookbooks line windows for that touchy-feely vibe.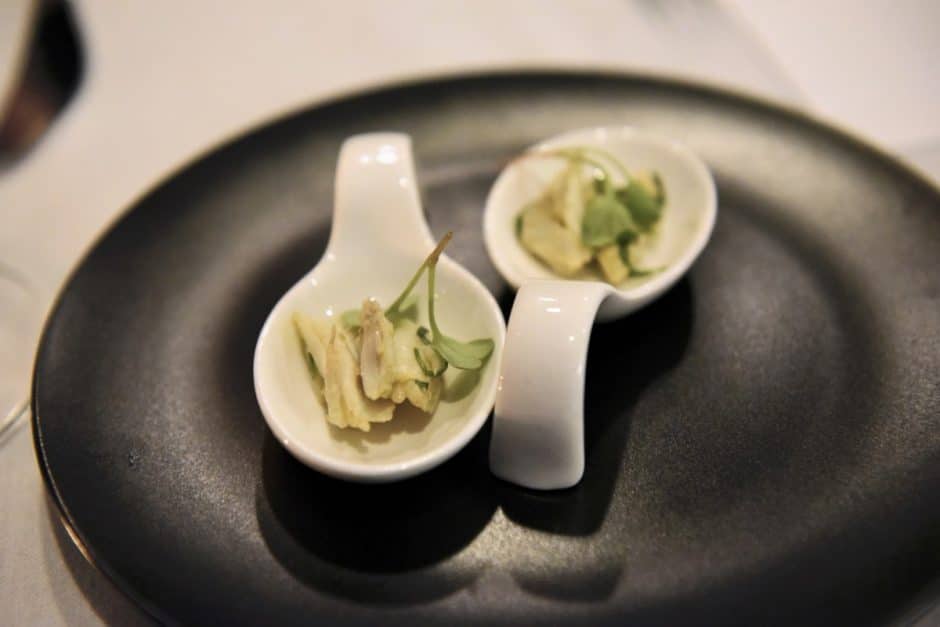 Prix fixe and a la carte options are available with the focused menu, which is seasonal and changes weekly. Dishes give a nod to classical French cuisine with Hardy's personal signature (no two plates are alike).
"We tend to eat with our eyes first," explained the chef. "The typical palate goes numb with repetitive flavor after the range of 4–5 bites. That's why we love producing several diverse courses." And for us, every morsel was a definite taste-worthy treat.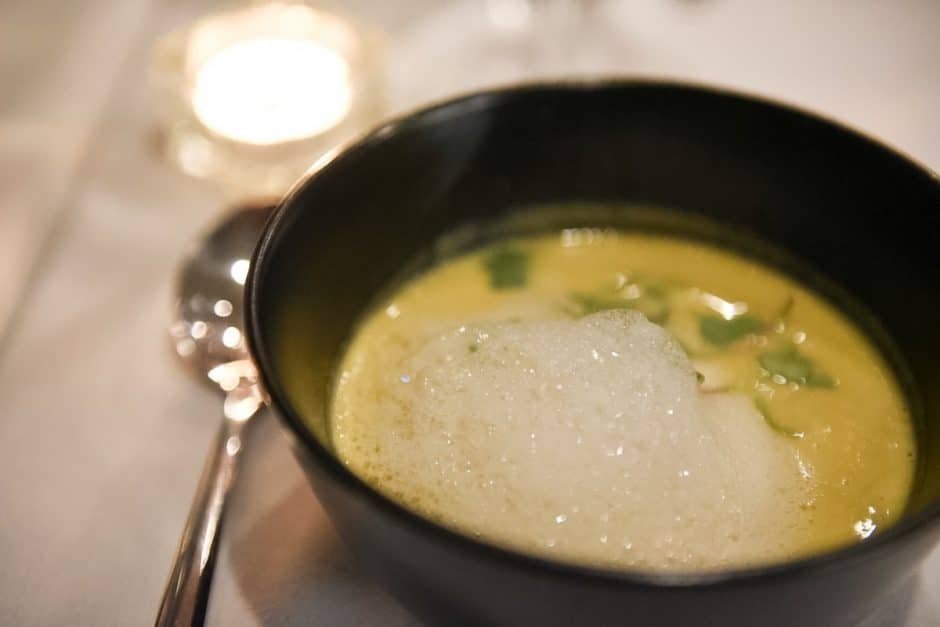 As guests, we wined (with an outstanding Argentinean Malbec), dined and chatted about loved ones, work and politics while the onslaught of pleasure allowed us continued glimpses of the world-class cuisine.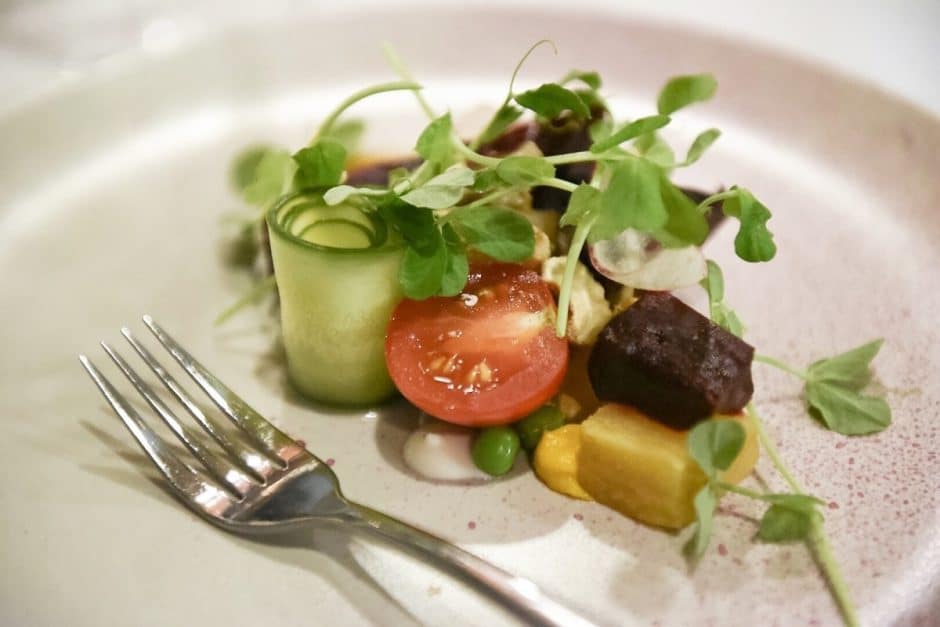 Roasted pumpkin and pear soup rendered all the right flavors as our spoons scooped at a drifting cloud of rosemary foam that was playful and light. Hardy's soon-to-become-signature salad satisfied our visceral veggie-ness with bite-sized chunks of beet and carrot, a curled cucumber, chevre, pecans and microgreens. The shrimp risotto needs to have a holiday all its own. Its comforting texture is punctuated with salty prosciutto chips and topped with succulent sauteed shrimp.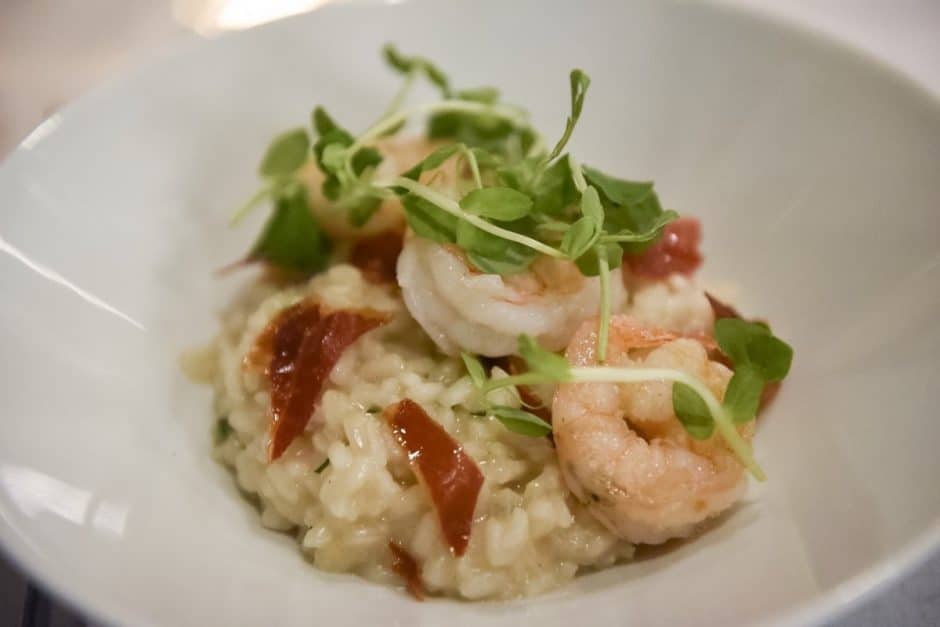 We continued to nibble our way through the locally sourced list of lusciousness (tough job, right?) as the wine poured and our conversation grew deep and layered like the remaining courses of our exquisite feast. Wagyu beef coulotte, meshed with cauliflower, the sweetest burnt onion ever and incredible smoked potato—all drizzled with cognac cream sauce—was divine.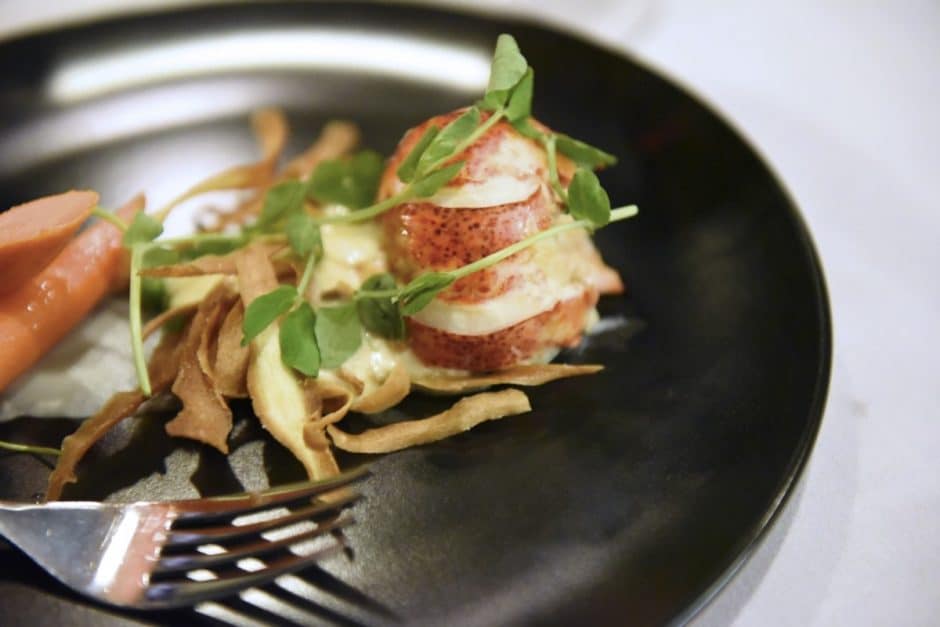 Lobster tail with citrus foam (crazy, yes!), parsnip puree, wild 'shrooms and al dente heirloom baby carrots blew us away with its contrasting whimsy. Almost finally (save room for in-house desserts), we were treated to a lovely display of pork belly and a seared Hokkaido scallop placed with precision among a canvas of scallions, mustard seeds, apricot jam and carrot puree. Oh-so-sweet carrot cake capped the evening.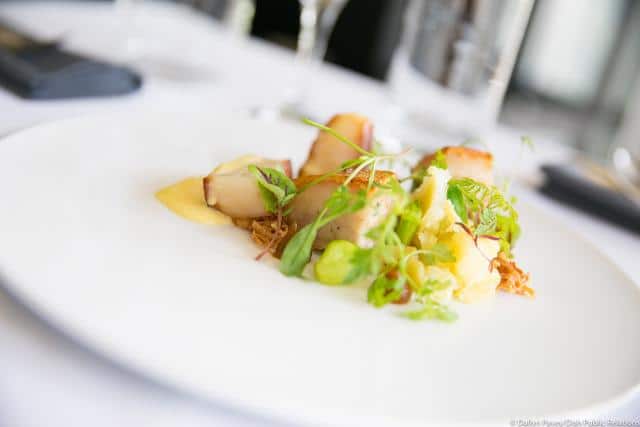 Can we just live here?
The presentations were colorful, textural, stunning and just consistently worthwhile. When asked where he gets the energy and the drive after working so many hours, Hardy reasoned purely that coming home at the end of a long day to Tara, six-year-old son Paxton and pit bull Pota (short for potato) makes it all worthwhile (in addition to pulling in full tables, of course).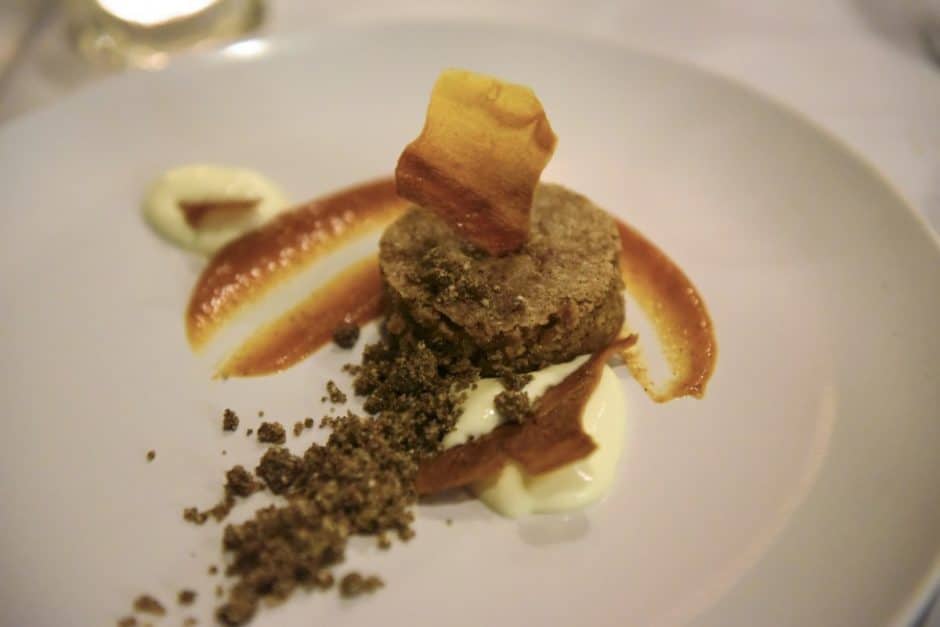 It was obvious during our visit that locals want the restaurant to be a success. We were encouraged by other guests who informed us that they have quickly become regulars and make standing weekly reservations.
Future plans include an on-site chef collaboration (think kitchen takeover) with Marigold Kitchen. Newly announced Sunday Suppers shine with four dishes at $45 from 5–9 p.m., and don't forget to celebrate the New Year for $125 with a select six-course offering (including complimentary bubbly). Reservations are required and corkage fees apply.
Be sure to check out chef Tara Buzan's exquisite To The Table Catering for a premier personalized in-home experience. Stay tuned to At The Table on Facebook and Instagram for the latest menus and additional information.
Find At The Table BYOB at 11 Louella Ct., Wayne; phone: (610) 964-9700.
Photos of Alex Hardy/Tara Buzan & scallop entree:

Dallyn Pavey/Dish Public Relations

Remaining photos:

Ed Williams