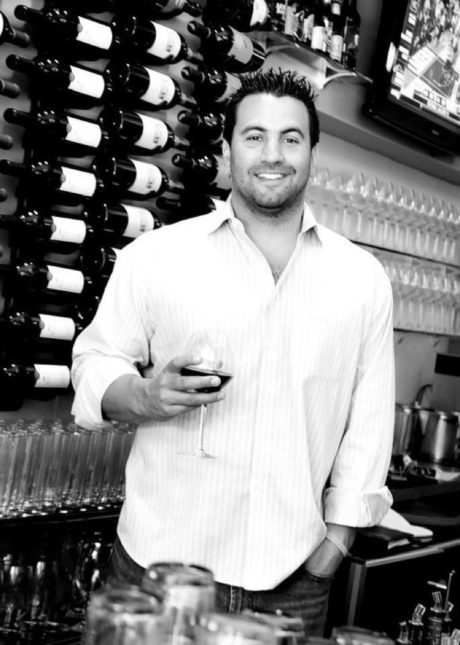 You may know and enjoy his restaurants, his food, his bars and his extensive wine lists, but you probably don't know much about Brian Pieri, restaurateur/owner of Bar Lucca, The Stone Rose and Pieri Catering. Brian has charted his own course in Conshohocken, where at age 38 he also lives with his wife, Christina. Graced with humor, humility, a strong work ethic and traditional values, Brian spoke of attaining the American Dream with honesty and candor. Read on to see how he started in the business, how he feels about his industry and what he has up his culinary sleeve.
What is your culinary training, and where did you go to school?
I'm a proud Penn Stater. My major culinary training came from watching my mom cooking for college roommates and a lot of failed trial-and-error at home that still continues today.
Tell us how you ended up as a restaurateur.
I wish I had some fantastic answer like it was in my blood or something, but to be honest, my life just sort of led me to it. My palate was not "something of the gods" growing up; my mom was a master at things like pasta but struggled at not cooking a steak till it was dead twice. My father was only brought off the bench when monstrous grilled cheeses or pancakes were needed. I think my favorite dessert till I was 12 was Jello or a Carvel cake.
What pushed me into the business was a love of food and wine that developed as I got older, being an engaged resident of Conshohocken, knowing the town needed to continue elevating the restaurant game and my feeling that I could help lead that. I loved cooking and collecting wine at the time, but I was no executive chef. And to be honest I had no restaurant experience except a dishwashing stint when I was 16.
Do you have a mentor or someone special who has influenced your cooking?
No mentor in the restaurant business, but my father has always been a terrific business and life mentor to me. He ran a business with my grandfather for almost 50 years, and now as a retired guy, he's on my payroll as director of sanity.
Watching Chef Will, my EC at Pieri Restaurant Group, become more and more of an all-star each year while he refines his abilities as an executive chef has been very inspiring. We have been together for 7 years, and every year we learn something new from each other as we develop our teams.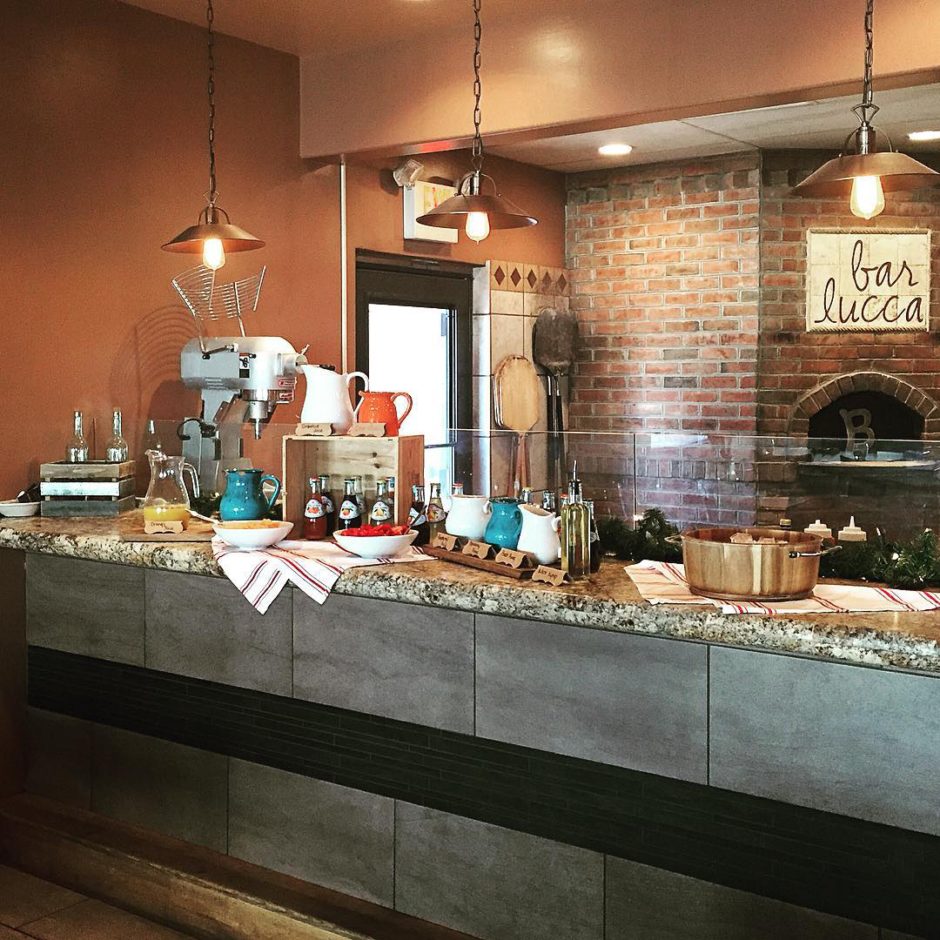 Who are your favorite chefs, and what are your favorite restaurants—other than yours of course?
I think Marc Vetri has been the face of the Philadelphia restaurant explosion and deserves a lot of credit. I love what Marcie Turney and Valerie Safran are doing on 13th Street to change a whole section of the city, and their places are terrific. Locally, Chip Roman deserves a lot of credit for being one of the first to stake out in Conshohocken before it was cool to do so.
Locally, I love Spring Mill Cafe, Pepperoncini and all the places by the guys at Cantina Feliz. Downtown, a perfect night for me is hitting Barbuzzo or Amis, with a nightcap at Vintage Wine Bar.
Describe your greatest strength that helps make you successful.
My confidence is way higher than my skill level, so I'll try anything.
Can you pinpoint the hardest skill a successful chef/owner has to master?
Multi-tasking. Most chefs can cook a dish if trained, but a good chef is cooking that dish while starting 12 others, calling out to his hot apps chef, reading tickets, making sure two dishes go out with knowledge that there is an allergy … all while thinking about next week's specials and if labor is in line.
Tell us your thoughts on current culinary trends.
I like how the whole industry has become more casual, while the refinement and reach of the food have trended up. The stuffy 10-piece silverware restaurant has gone the way of the dinosaur, but among the vintage wood tables and loud environments is a tremendous variety of elevated cuisine. I think it has made the experience of dining out more of a day-to-day thing and more a part of our lives. 
Why did you choose Conshohocken?
I saw the potential for this town, and I looked at the restaurant scene transforming as part of a bigger overall transformation. I've lived here since 2002 and wanted to be part of the growth of the town and do my part.  
Tell us your plans for the future.
We're always looking. . . . I'm sure we will have something big to talk about in the next 12–18 months.
5 Fun Questions
When growing up, what did you think you would become?
If it were up to me, I would still cling to the dream of quarterbacking the Miami Dolphins, but that door seems to have closed. When I was more realistic, I saw myself as the blue suit/red tie guy who wanted to master the world of finance. About 7 years into that I realized I hated it and that wasn't me at all. Sitting in an office all day made me crazy!
If we looked in your refrigerator at home right now, what would we find?
Probably $400 worth of cheese, three types of prosciutto, beer that my wife brought home and a few giant pork chops.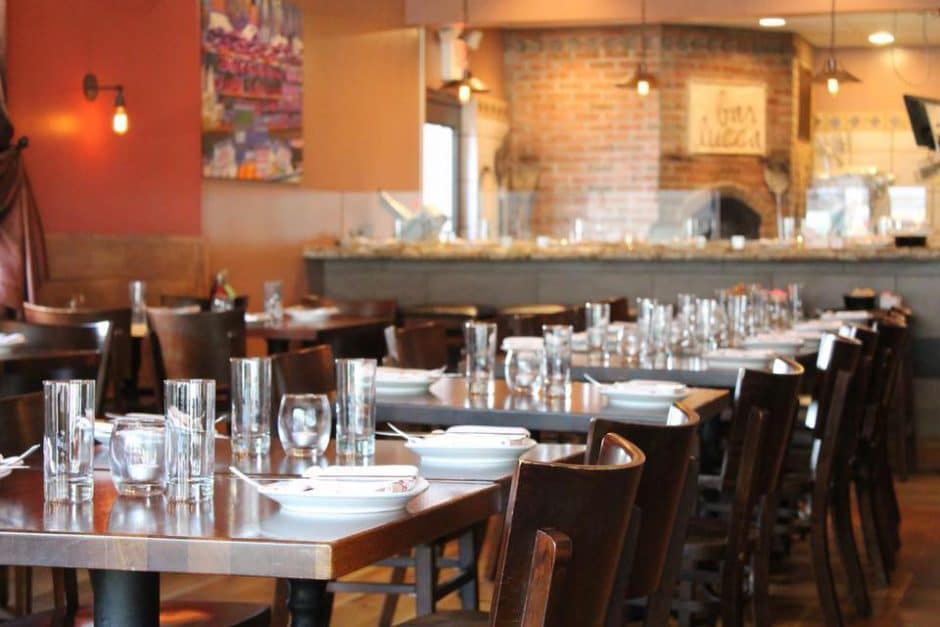 Describe what you would want for your very last meal.
Grilled Testaroli pasta on a cliff somewhere in Italy.
Tell us your "best meal ever."
My wedding. My wife and I were married outside of Lucca, Italy, and the menu was spectacular. We had Cinta Senese (a special type of pig in Tuscany) served so rare that many of my guests asked if it was seared tuna. The dinner ended up being four hours of course after course of amazing local dishes.
If you could cook or serve for anyone, who would it be?
It's cliché, but friends and family. Food just tastes better when you know someone was thinking about you when they made it.
The Stone Rose is located at 822 Fayette St. in Conshohocken; phone: (484) 532-7300; find Bar Lucca at 729 East Hector St. in Conshohocken; phone: (610) 825-2700.
Photos:

Courtesy of The Stone Rose, Bar Lucca and Brian Pieri