What's in a name? Turns out, a lot! The name Manayunk dates back to our Native American ancestors and translates to "where we go to drink." We all knew that, right? But really! Truth. It is derived from the Lenape tribe and the word manaiung.
The borough was also aptly and rightfully named in reference to hydration because of the presence of the large body of water surrounding it. This led to the development of the Manayunk Canal, the first canal started in the United States. A little history 101 for you folks, right here right now.
If you haven't taken a stroll along the streets of Manayunk lately, we encourage you to make the trip to one of these 8 spots the next time you're feeling a bit parched and think, "Where should I go for a drink?"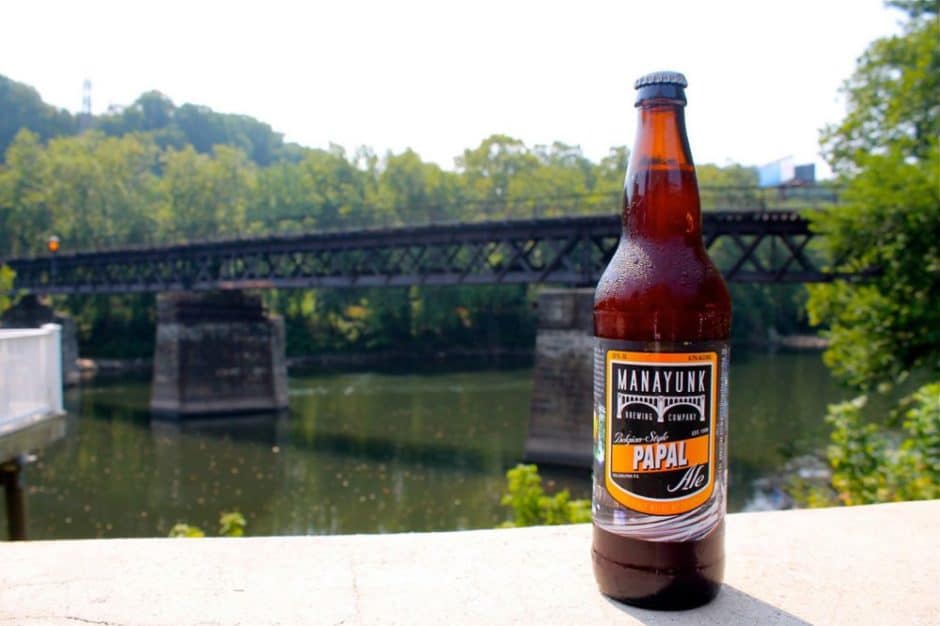 There's always something going on here! Sporting one of the largest outside decks in the area, MBC offers different entertainment choices and events to keep you coming back. It's a great place to relax and meet friends, dine alfresco or enjoy a meal inside. The contemporary menu offers something for everyone, from fresh hand-rolled sushi to burgers to entrees.
Pair your meal with a refreshing lager or ale, brewed on site. Choose from one of the half dozen varieties on tap and/or select a bottle of wine from the affordable and well-appointed wine list. 4120 Main St., (215) 482-8220
Bourbon Blue, located on the heart of the canal, features New American cuisine with a New Orleans twist. Reminiscent of French Quarter dining, inside you will find original 1800s woodwork, vaulted ceilings and terra cotta stone walls. Outside, a new open air deck is perfect for seasonal enjoyment.
At happy hour every Monday–Friday from 5:30–7:30 p.m., enjoy $4 drafts, $5 house wine, $6 specialty cocktails, $5 snacks, and/or choose a three-course prix fixe menu for $25. Every day of the week is something special too: from $6 mojitos on Monday and $6 white wine sangria on Tuesday to $3 Miller Lites all day long on Saturday and 50% off all bottles of wine on Sunday. Valet parking is available 7 days a week. 2 Rector St., (215) 508-3360
Bruce Cooper set the bar high when he opened the doors at one of the longest standing restaurants in Philadelphia. Jake's and Cooper's serves over 40 wines and beers, offers an outstanding wine list and features an innovative contemporary menu.
Take your place at the huge 15-seat bar or an intimate booth, or sit at a table outside the French windows that spill onto Main Street. A bright design, an open kitchen and a high-value wine list are all some of the attractions of this Manayunk staple. Cheers! 4365 Main St., (215) 483-0444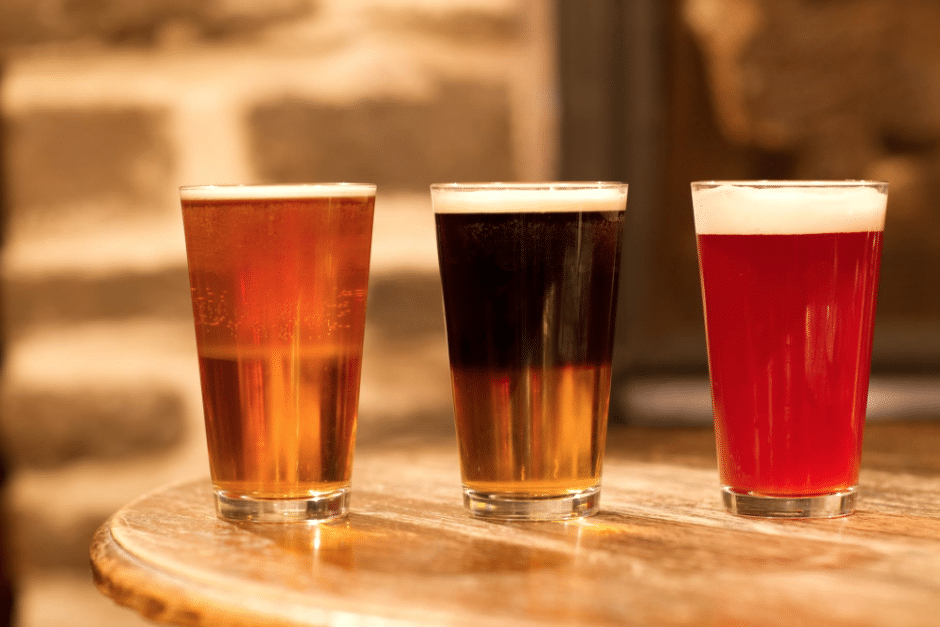 Killdare's is an authentic Irish pub serving the traditional Irish classics, with a modern twist. Featuring a great craft beer selection with over 28 rotating craft and domestic beers on tap, Kildare's is known for pouring the best pints.
Experience the finest in Irish hospitality and take advantage of the many daily changing specials, such as $5 burgers all day on Tuesday and $2 tacos on Thursday. All-day, everyday deals include $3 Coors Light, Yuengling and Miller Lite and $4 Blue Moon drafts. And you definitely want to experience the brunch and bloody Mary bar offered every Saturday and Saturday until 3 p.m. 4417 Main St., (215) 482-7242 
JD's is a spacious sports bar and perfect spot to watch any game, have a burger, play Quizzo, listen to live music or dance the night away. Meet some friends or make some new ones. With hours and drink and food specials to accommodate anyone's preferences, this is an all-around great choice that will please everyone in your group.
On Sundays, don't miss $10 domestic buckets and $3 You Call It Cocktails. Monday–Thursday from 6–9 p.m., enjoy half-off all drinks and appetizers. Saturday specials include $3 Pinnacle drinks and $2.50 Bud and Bud Light. The price is right! 111 Cotton St., (215) 930-0209
Pitchers Pub has been a staple in the community for over two decades. Here you'll find a great beer selection with all the best seasonals. Choose from 30 different draft selections, the most taps on Main Street!
Relish and enjoy traditional bar food, wings, quesadillas, nachos and awesome drink specials to fit any budget.
You won't miss that big game with the seven flat screen TVs, Comcast and DirectTV sports packages. The atmosphere is laid-back, friendly and unpretentious. Score! 4326 Main St., (215) 487-1370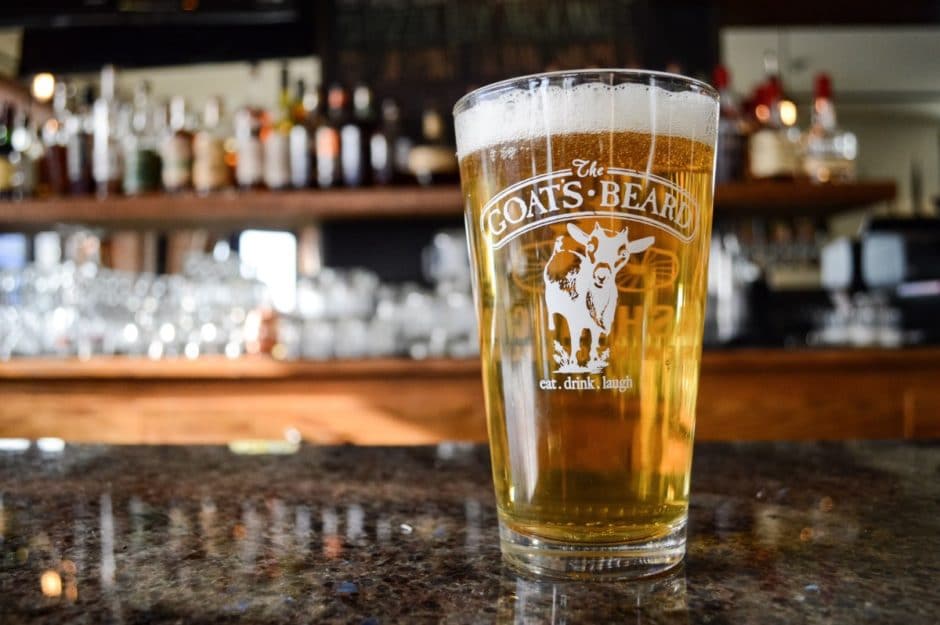 Featuring an extensive domestic whiskey and bourbon selection and an ever-changing round-up of all-domestic craft beer on draft and in bottles/cans, The Goat's Beard is one of the newer kids on the block.
The space is a hybrid of casual elegance with a rustic and chic feel. The menu is locally sourced, creative, comfortable and sharable. Standouts include mac 'n cheese prepared The Goat's Beard way—potato gnocchi, asiago, parmesan and cheddar cheeses—or try the Lancaster County chicken nuggets with lime-laced bleu cheese crumbles. OMG. Yum.
Don't miss "Thoro" Wednesdays, a tribute to the George Thorogood song. The "Thoro" includes a Goat Burger or The Porky Pig, one shot of bourbon and one 16 oz. beer, all for just $15. Yes.
Regular hours of happy are 5:30–7:30 p.m., when you'll find $3.50 well cocktails, $2 off select drafts, $5 select red & white wine and $2 off all snacks. For the late night diners and drinkers, happy hour part 2 starts at 10:30 p.m. and ends at midnight, with the same specials and prices. 4201 Main St., (267) 323-2495
Since 1993, the Bayou has been like an old friend, comforting and reliable. You just can't go wrong here, with a guaranteed good time, good service and good food. The covered outdoor deck is perfect for any summer weather. Or watch a football game inside with friends and enjoy the New Orleans menu with a twist. Give the iconic deluxe French fries, "the Bayou Fries," a try alongside hard shell crabs, cheesesteaks, wraps or burgers.
Friday happy hours are fun and notable at the Bayou Bar & Grill. Beat the Clock Night starts at 6 p.m., when drinks start at $1 and then increase to $2 from 7–9 p.m. The bar also sports a $2.50 beer special all day, every day. 4245 Main St., (215) 482-2560
The Goat's Beard photo:

Ed Williams

Kildare's photo:

Kildare's Manayunk

Manayunk Brewing Company photo:

Manayunk Brewing Company