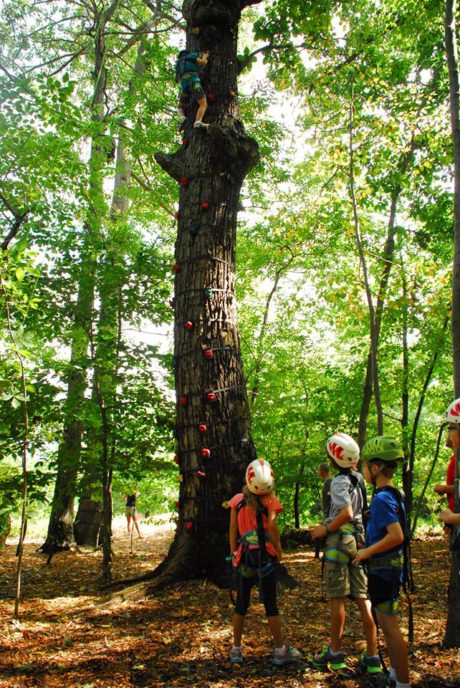 Do you have a kid's birthday party to plan? Banish "been there, done that" ideas like bowling, skating and movies to the back of the line. What if we told you that there is a place that kids can act like pirates, knights and ninjas and let their imagination run wild? That place is called Treehouse World, and it is a premier adventure destination on 14 wooded acres right in West Chester.
What is there to do at Treehouse World? Imagine your child and his or her friends zip lining, playing archery tag, rock climbing straight up trees, flying high on the bungee trampoline bounce or on the giant swing and playing in real treehouses. Pretty cool, right?
Planning a birthday party at Treehouse World is easy, too! All birthday party packages are based on 10 participants and include pizza, water or soft drinks, balloons, paper products and use of a party room. The friendly staff will take care of everything. All you have to do is show up with a cake and be prepared to have an adventurous good time!
Besides birthday parties, Treehouse World is also a great spot to host scouting trips, school outings, church youth groups and day camp adventures, too. It's active and outdoors, so the kids will use up a lot of energy while having the time of their lives.
Treehouse World isn't just for kids—adults can have a blast there, too! Do you have a family reunion, work team building, PTA meeting or girls' night out coming up? Treehouse World can host that. What can grown-ups do at Treehouse World? Scavenger hunts, tomahawk axe throwing, woodworking projects and walking on the nature paths are just some of the fun activities available. Oh, and adults can climb the trees and play in the treehouses, too. The Oak Leaf Treehouse has a 40-foot-long platform set into five oak trees that gives you a commanding view of the upper woodland area of Treehouse World and is the perfect area for setting up food and drink for your party (yes, you can BYOB).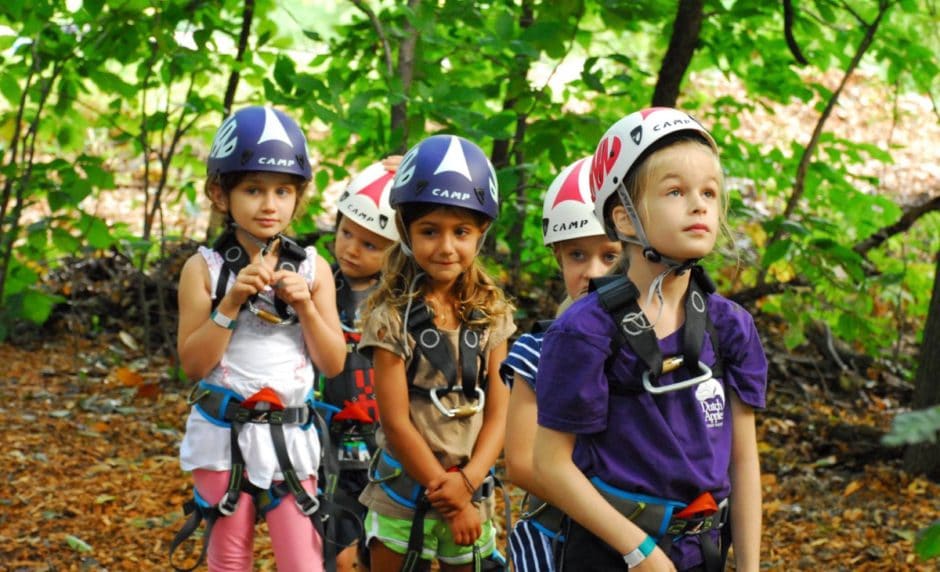 Dan Wright, owner of Treehouse World shares, "Treehouse World makes a great party space because kids can climb, run, jump, imagine and experience something unique and adventurous. Parents can enjoy watching the kids have fun while our staff takes care of all of the details to make the party a breeze." He continues, "Adults can have a great time at Treehouse World reliving their childhood adventures. Our expert planning staff can help you plan the perfect outing that will have all of your friends talking."
Ready to plan a private party at Treehouse World? Submit an inquiry online, or call (484) 329-7853 for more information. You can book your party directly on the Treehouse World website, too.
Find Treehouse World at 1442 Phoenixville Pike in West Chester.
Photography:

Treehouse World