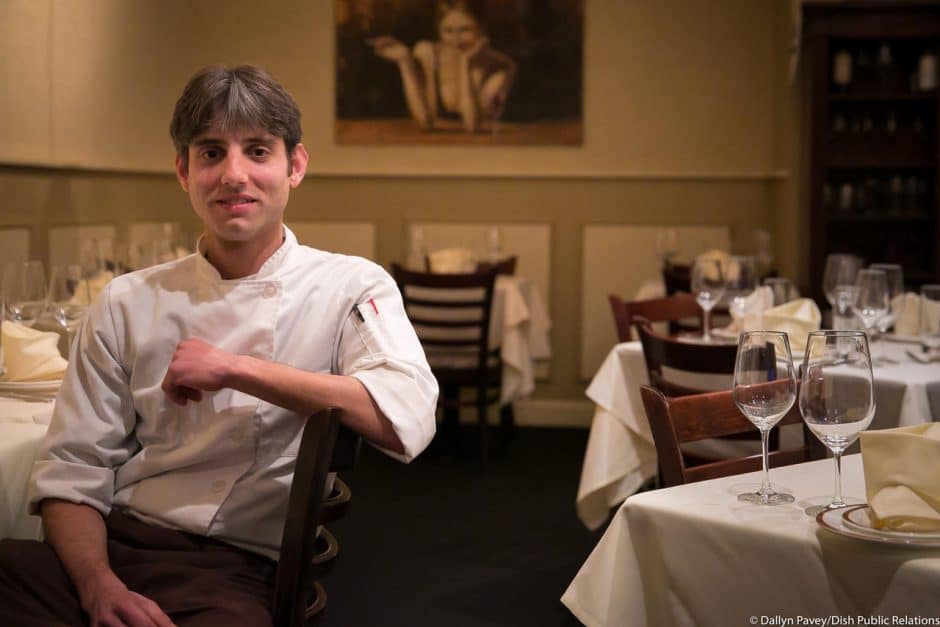 There isn't much that hasn't already been publicized about the extraordinary talents of chef Scott Morozin. He's been fine-tuning his craft in the who's who of kitchens on his culinary journey for several years with stints at Tangerine, Rae, Gayle, Espuma, Mid Atlantic and the high-in-the-sky R2L.
The 30-something lanky chef, who recently took over at the helm of Sola BYOB in Bryn Mawr, wears his native Delaware County heritage on his chest like a badge of honor: "It's the way we speak with a vowel system all our own—recognizable to other cohabitants like radar."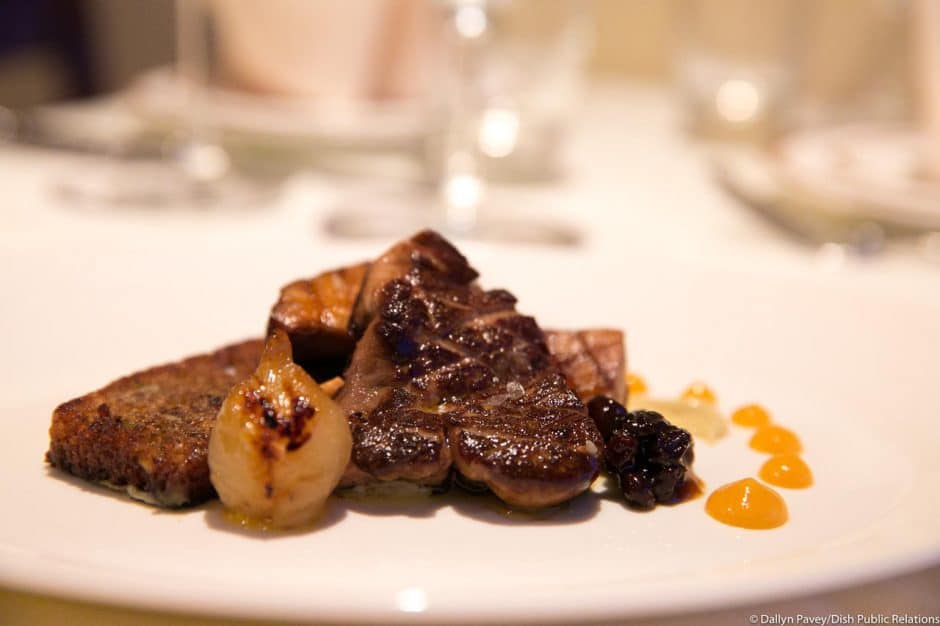 He also holds tight to his passion-driven approach of orchestrating a dining crescendo. The seasonal menu has been tweaked and reconstructed more than 30 times while he's been at Sola, and his 80-hour-a-week self-imposed schedule is not a complaint.
Ever-present Sola owner Brian Engler said, "I wanted Scott five years ago when I acquired Sola. As fate would have it, Scott's path shot off in different directions at the time while I continued building my restaurant's vision, philosophy and following." He continued, "We both remained in touch and now, as fate would have it, our partnership has finally become reality. I wanted a menu that was worthy of the best that the Philadelphia area has to offer, and that's what I got."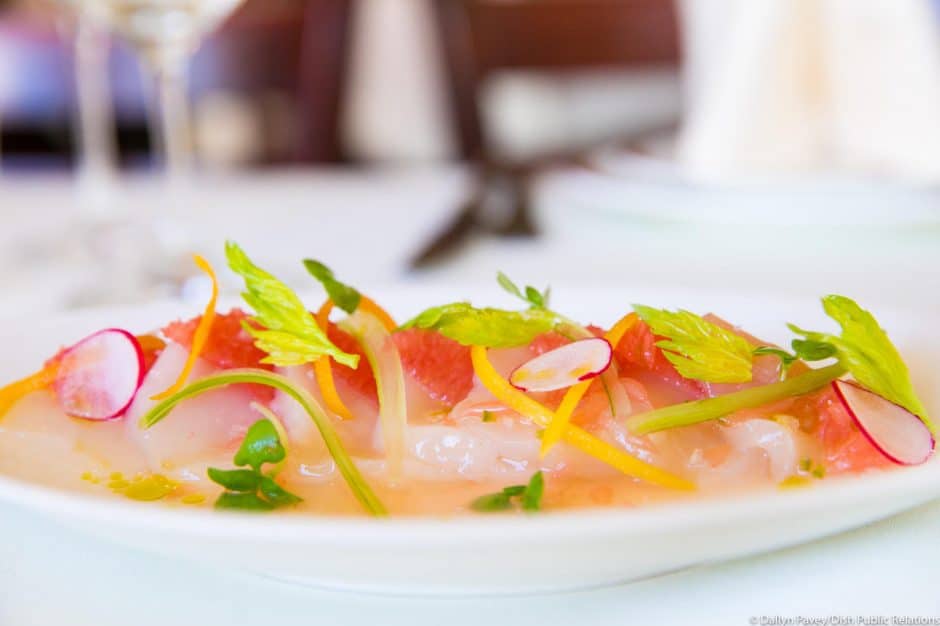 Well-honed techniques using a self-defined "French-evolution" style of slow-roasting, poaching and rendering of sauces are classic foundations of the dishes at Sola. Always aiming for that wow-factor first impression, the plating is theatrical, well-layered and unpretentious.
"Our guests know as soon as they see—then taste—the dish that the entire preparation was done with the freshest of ingredients, talent and a whole lotta heart," said Chef Morozin, as his palm went to his chest. "I want them to feel the dish."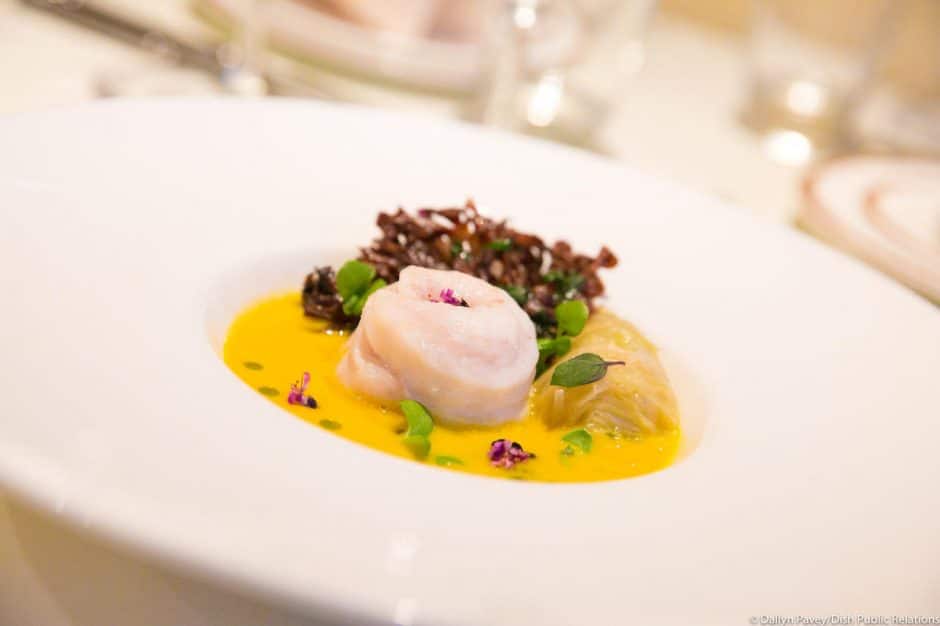 Chef Morozin's kitchen philosophy is straightforward. Expecting resourcefulness and professionalism, he inspires the talented team with additional expertise to create the exceptional fare Sola is known for. "The harmony of a well-managed kitchen is nirvana to me," he said. "I love it when there are moments when it's as if we all share the same brain."
The guest-driven group seamlessly cooperates to create an exceptionally intimate fine-dining adventure. Our visit included signature Hudson Valley foie gras with zucchini bread, seared black bass over warm kale in a ponzu reduction and Creekstone beef short rib over pommes with honey-roasted pearl onions.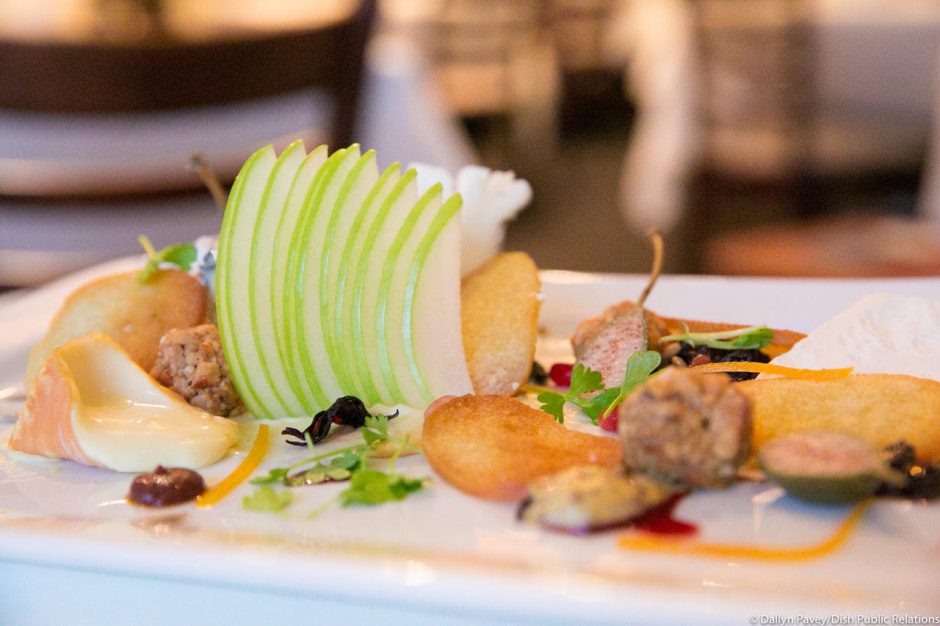 The focused menu is a pleasant balance of meat and seafood with other standouts that include domestic rack of lamb and a must-have incredibly earthy roasted mushroom soup.
We previewed one of Sola's housemade desserts (not on the menu yet) when Chef Morozin brought a warm pan of baklava just out of the oven. When asked if we could include the dish in our piece, he grinned and said, "Only if the baklava is good." It was outstanding.
Sola's ambience is refreshingly old-school romantic without being dull and includes candlelight, European accents, and the likes of Etta James and Dean Martin crooning silk-like tunes, goblets clinking and the occasional burst of laughter in the background. This was most definitely an experience for lingering.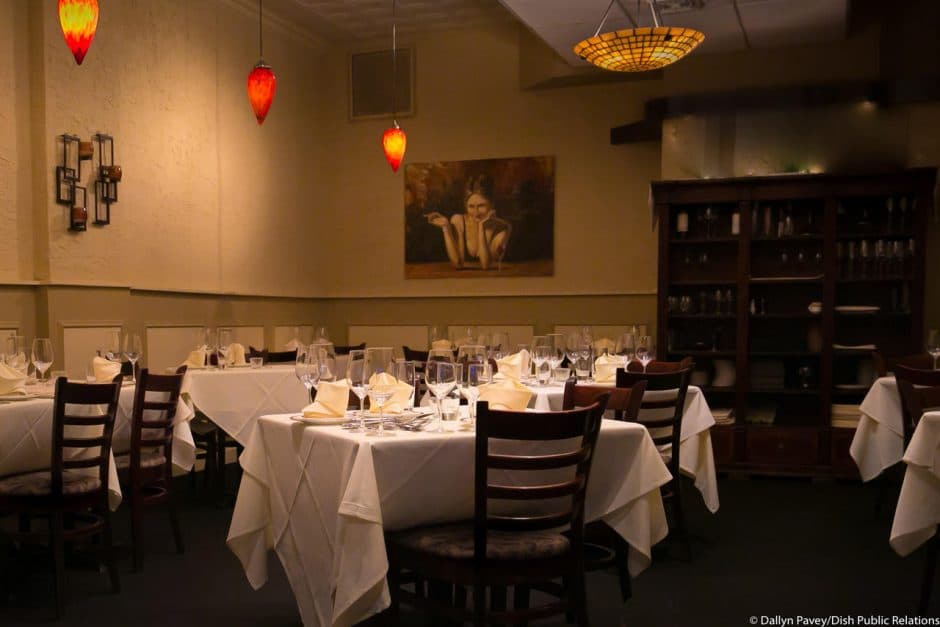 Town Dish tip: Put away the cell phones and go for the wonder of "No Menu Monday," when Chef Morozin introduces a 5-course, $65 meal featuring his signature savory and sweet blend of plates, which encourage plenty of sharing and interaction.
Metered parking available in front with convenient lots nearby. Corkage fees apply. Closed Sundays.
Stay informed with up-to-date information on Facebook and Instagram.
Find Sola BYOB at 614 West Lancaster Ave., Bryn Mawr; phone: (610) 526-0123.
Photos:

Dallyn Pavey, Dish Public Relations