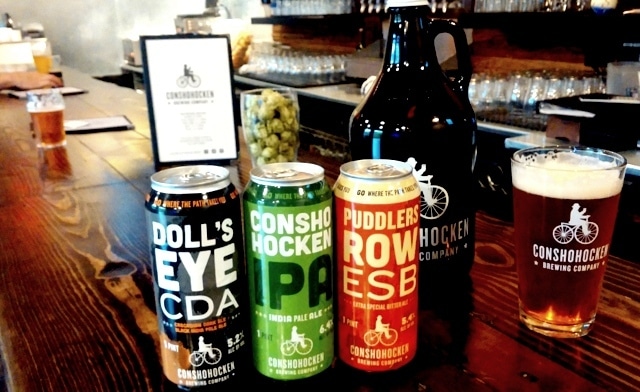 Great news for beer fans: Conshohocken Brewing Company is expanding! After opening its second location in Bridgeport in August 2016, the brewery will soon be opening in not one, but two more towns—Phoenixville and Havertown.
The announcement was made on Conshohocken Brewing Company's Facebook page:
"Pretty excited to confirm that we are opening two new spots later this year—in Havertown and Phoenixville. Our new Havertown spot is opening at the former home of Nais Cuisine on Benedict Avenue, and Phoenixville is on Bridge Street at the former home of Heidi Sue Variety. Each location will have a different concept and feel and we couldn't be more excited to join both neighborhoods!"
Phoenixville is already home to Iron Hill Restaurant & Brewery, Stable 12 Brewing Company, Crowded Castle and the soon-to-open Root Down Brewing Company.
Conshohocken Brewing Company's Havertown location will be at 13-17 W. Benedict Avenue; the Phoenixville spot will be at 230 Bridge St. An exact date for opening hasn't been announced yet, but the brewery is aiming for late summer/early fall.
Stay tuned to PA Eats for updates about Conshohocken Brewing Company's new locations.
Photo:

Lauren Avellino Turton