by Kerry McKenzie
Locavores, sample lovers and food enthusiasts take note: the Philly Farm & Food Fest (PF3) is returning to the Philadelphia Convention Center on Saturday, April 8, for a full day of local food fun. Farmers, artisans and makers of all kinds will be showcasing their goods and teaching everyone just how good it tastes to eat and drink like a local.
With 150 exhibitors, there's bound to be something for everyone. We got a small taste of what's in store by talking to six different PF3 exhibitors who gave some insight into what they do and why they do it.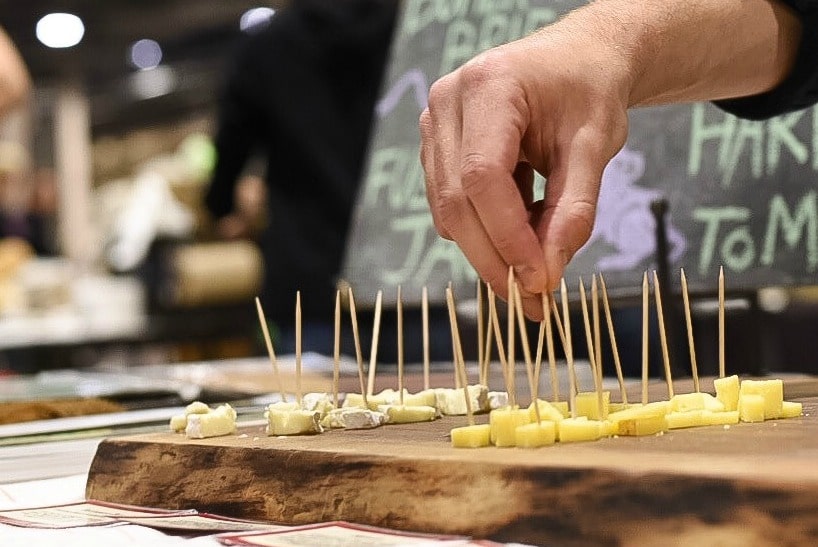 How often do you cook with cheese? Mike Koch, the founder of Firefly Farms Creamery, knows that more often than not, people simply put cheese on a plate and scarf it down. But he's trying to change that. That's why he started a blog called Cooking with Cheese, and at PF3, he'll be demonstrating a couple delicious ways to do just that.
His first recipe will use Firefly Farms' deeply blued cheese, Black and Blue. Mike plans to crumble a five-pound wheel of it and mix it with braised celery root, pears, some dill and local honey. He'll then mix it all up and scoop it onto crostini.
His second recipe will use Firefly Farms' fresh chèvre, the creamery's most popular cheese. He plans to mix the chèvre with smoked salmon and serve it on cucumber slices with fresh herbs. There will be plenty of samples for everyone at this breakout session.
Mike's work goes beyond just making cheese. "We're committed to sustainability and putting people to work in rural America," said Mike. "We make sure this is a viable business for our farmers and we pay them based on the quality of the milk, which shows up in the quality of the cheese."
Firefly Farms Creamery has a market in Accident, Maryland, but you can find their cheese in stores up and down the East Coast.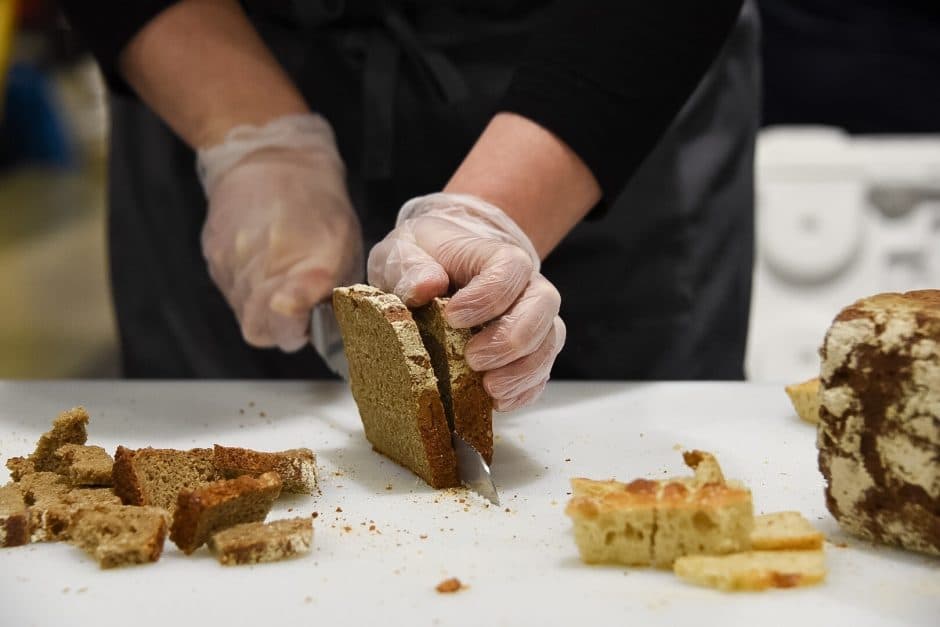 Philly Bread will be on hand demonstrating how the only thing better than fresh baked cornbread is fresh baked cornbread that uses all local ingredients.
"I'm a bit of an evangelist for local grain," said Pete Merzbacher, founder of Philly Bread, a wholesale bread bakery in Olney, Philadelphia. "What we do differently is put as much emphasis on the grain as possible, and do as many things to the grain as possible to make a really interesting product."
Pete chose cornbread because it's quick and there's no special equipment required, so people can replicate exactly what he does at PF3 in their own kitchen.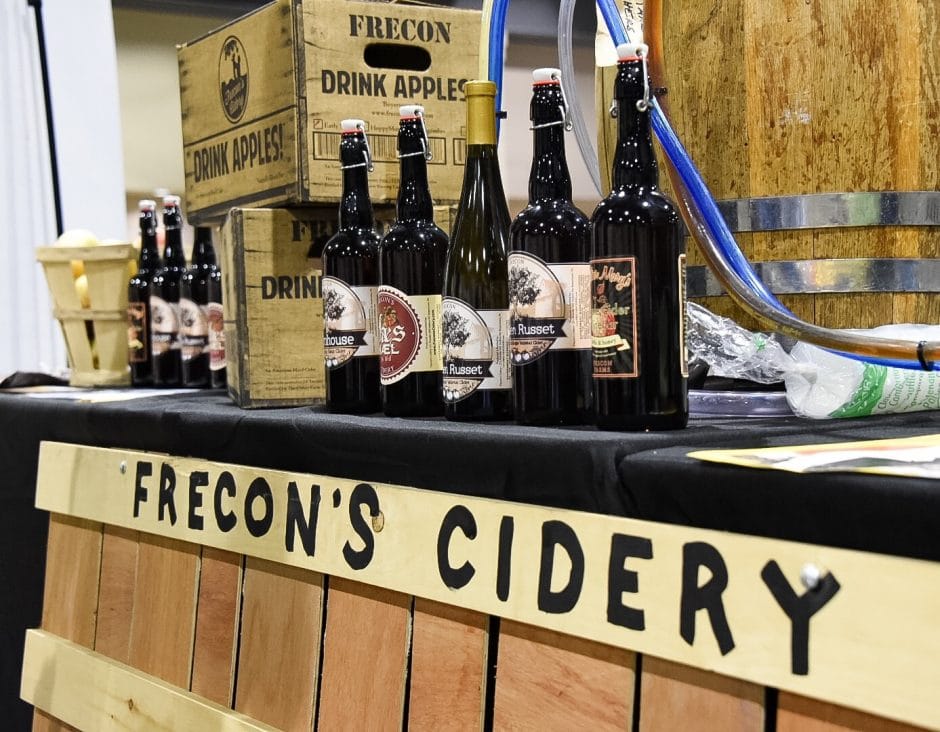 Cider Town
The first stop for any cider lover should be Cider Town. This interactive exhibit will have a section on apple growing, information on Pennsylvania cider makers and a map of Philadelphia that will lead you to all the bars and restaurants serving Pennsylvania-made cider.
"The idea is to snap a picture of the map and lead the consumer right out to existing cider taps in the general vicinity of PF3," said Carla Snyder, who also leads the hard cider program through Penn State Extension.
Think of it as a cider scavenger hunt for after the festival is over.
"Cider is an exciting and growing beverage in Pennsylvania, and it highlights our agricultural heritage in a tasty way," added Carla, who will be there to answer any questions. "I really want people to see that cider is a from-tree-to-tap product, and that we're really proud of it here in PA."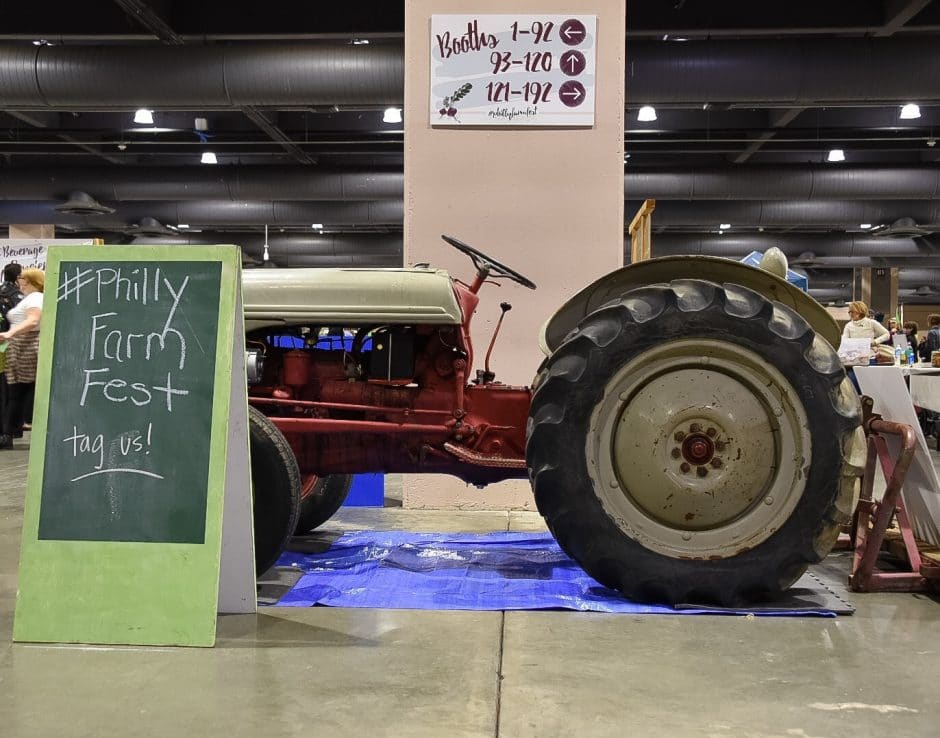 Teddy Moynihan, founder of Plowshare Farms, was always into gardening, even as a young kid. "I think most young kids who are exposed to it are into it," said Teddy. "When you're seven or eight years old, it's magic to see something become food."
Teddy never lost that sense of wonder around farming. After teaching high school for five years, he realized that he should follow his dream and start a farm while he had the youth, energy and passion to do so.
In 2012, he started the 15-acre farm in Upper Bucks County with his wife, Faith. They grow all types of vegetables, a couple fruits like cantaloupe and melons and dry goods like beans and garlic. They also raise grass-fed lamb.
Teddy will be at PF3 with some small herb pots for people to take home. He'll be sharing information on his CSA, and he may even have some lamb chops and local lambskin rugs to sell.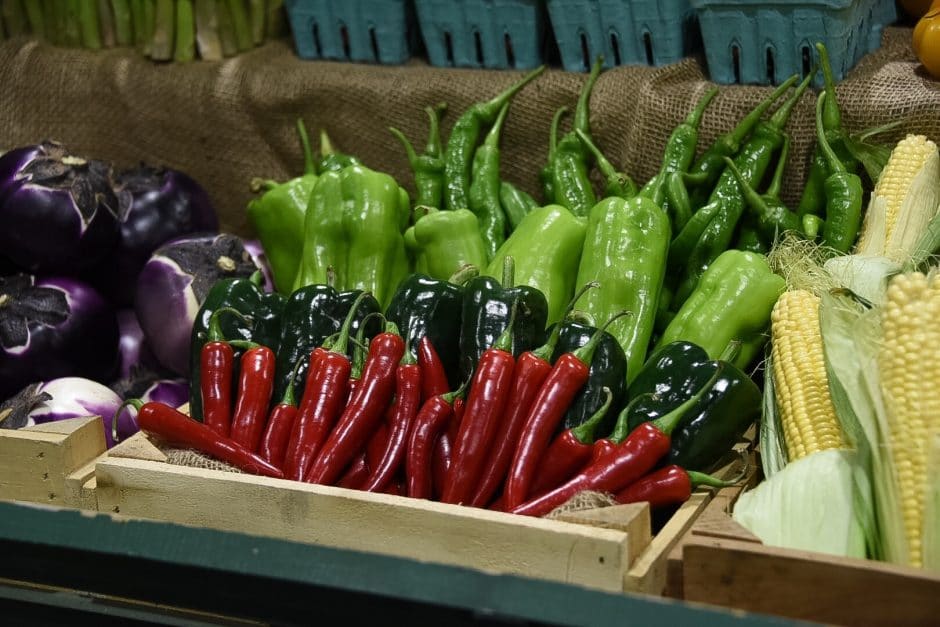 Megan Haupt, founder of Hungry, wants to bring the fun back to food education. This exhibit is a must if your kids will be visiting the Philly Farm and Food Fest, too. And why not? All children under 12 are admitted free of charge.
Hungry's exhibit will be a take on In the Night Kitchen, a book by legendary author Maurice Sendak. The book tells the story of a little boy who dreams that he falls into a kitchen full of giant bakers who bake him into a cake.
Spoiler alert: Hungry won't be baking any kids into a cake, but they will have two giant stainless steel bowls filled with dough that kids can play with. At least three Hungry employees will be dressed up as bakers, and they'll have giant props to mimic the giant's bakery.
"We like to use play-based learning as the foundation of our work because it puts children in the driver's seat of learning about food," said Megan. "It's important to educate kids about food because they at some point will be the ones making the choice of how to eat, how to buy, how to shop and how to support food."
Megan will be around to answer any questions parents have about all the upcoming Hungry classes, both on the Main Line and in Center City.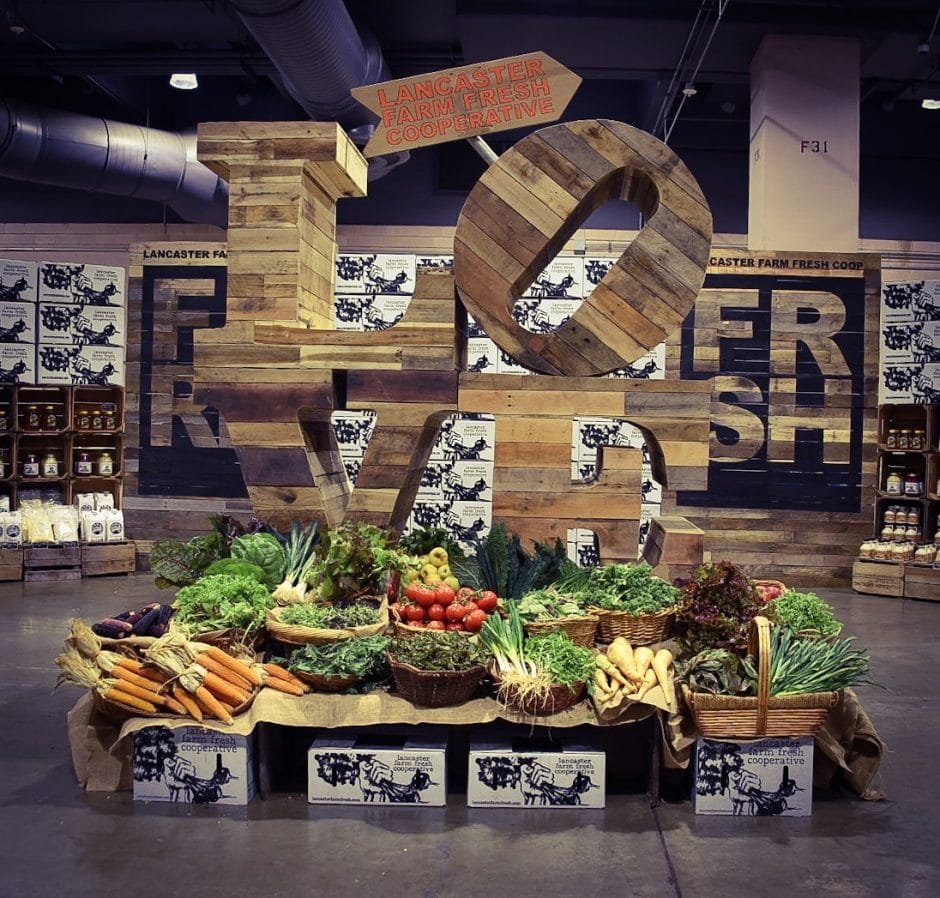 "Nothing can prepare you for the deliciousness that is barrel aged maple syrup," said Carrie Adkins-Ali, founder of Masey and Leigh.
Don't just take Carrie's word for it. She'll be making her Philadelphia debut at PF3 with samples of at least eight different barrel-aged syrups, and she wants you to try them all.
Masey and Leigh came onto the scene recently in August 2016. They source all their maple syrup from a Pennsylvania farm. Carrie, the sole employee, takes it and puts it in used liquor barrels from Bluebird Distilling, a distillery in Phoenixville. She uses four different barrels: a bourbon, a wheat whiskey, a rye and a rum. The syrup is aged anywhere from one month to eight months.
In addition to the four main syrups, she'll have special flavors on hand like saffron cardamom, vanilla and coffee.
***
Don't delay: Tickets for the Philly Farm & Food Fest are available for purchase now! The VIP Industry Preview gets you in at 10 a.m., and general admission is from 11 a.m to 4 p.m. You can also upgrade your ticket to include the Local Libations Lounge, a showcase of local brewers, distillers and wine makers.