MOM's Organic Market, the Rockville, Md., chain of organic grocery stores, has landed in Center City Philadelphia and opens this Friday, September 8, at 8 a.m. With regional stores in Bryn Mawr and Cherry Hill, this is MOM's first location in Philly. The 18,000-square-foot store is the anchoring ground floor to East Market on S. 11th Street, between Chestnut and Market Streets.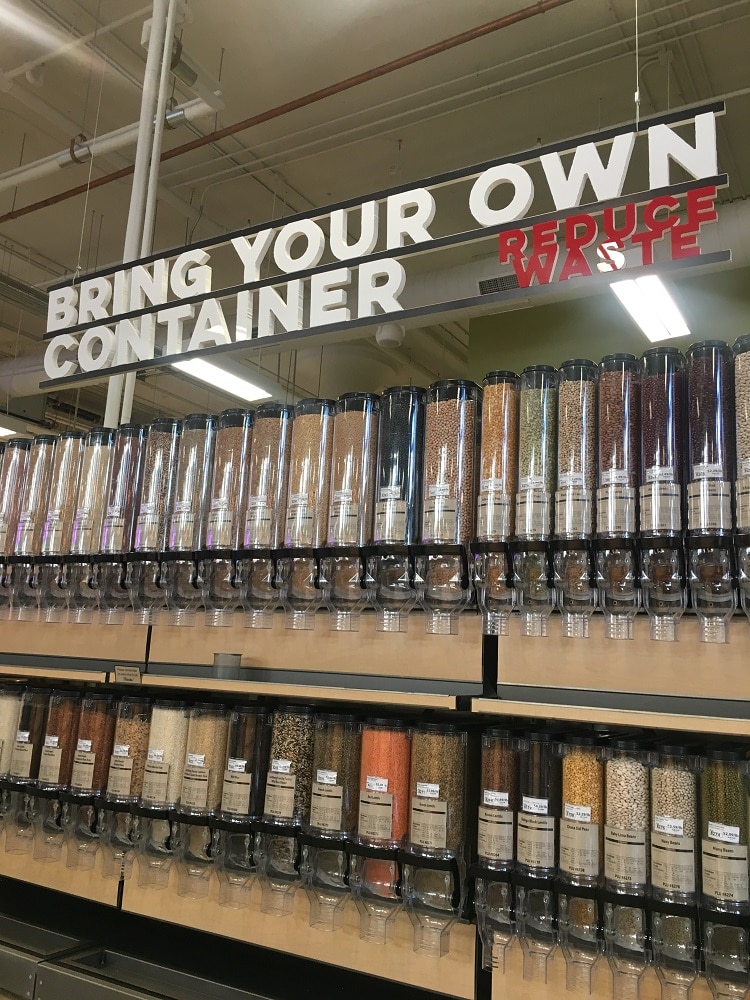 MOM's is the Mid-Atlantic's premier chain of family-owned and -operated organic grocers. Founder and CEO Scott Nash started the 30-year-old retail concept in his mother's garage, hence the name. The business grew, and Scott established his first brick and mortar in 1990 in Rockville, Md. Now with stores in Virginia, D.C., Maryland, Pennsylvania and New Jersey, there are 18 stores throughout the Mid-Atlantic region.
The footprint of MOM's is designed to accommodate smart shopping. According to Jen Weigel, Center City store general manager and a seasoned MOM's veteran (she opened the Cherry Hill store and has a keen eye for identifying community needs and lifestyles), "Our signature organic produce department is the first thing that the shopper sees upon entering the store." Fresh produce is delivered daily from Lancaster Farm Fresh. Weigel added, "A guest never needs to worry about commingling or cross contamination of our produce, because it is all organic." The produce department is the perfect focal point for this beautifully appointed grocery store.
The customer service station is located at the rear of the store; it keeps the point-of-purchase area fluid and fast moving when guests are ready to check out. And yes, there is a free coffee station at customer service that offers coffee, tea and hot cocoa. The store is sensibly designed with a planogram to accommodate quick and efficient shopping. At the checkout area, there is a gentle reminder to "please pause here" while waiting in line.


The core values of MOM's include a "365/24/7" commitment to the environment. There's a water refilling station, as MOM's does not sell bottled water. Recycling bins (which are made of recycled wood from former store displays) are located at the 11th Street entrance, where shoppers can recycle water filters, empty juice pouches, personal care items and more. MOM's core value is to "protect and restore the environment."
Walking through the store one week before opening, team members were busy stocking shelves with shelf-stable food items, vitamins, cosmetics and more. Sticky notes indicated product placement of non-shelf-stable items that will be stocked shortly before opening day. A well-stocked gluten-free area will meet the dietary needs of those with a gluten intolerance.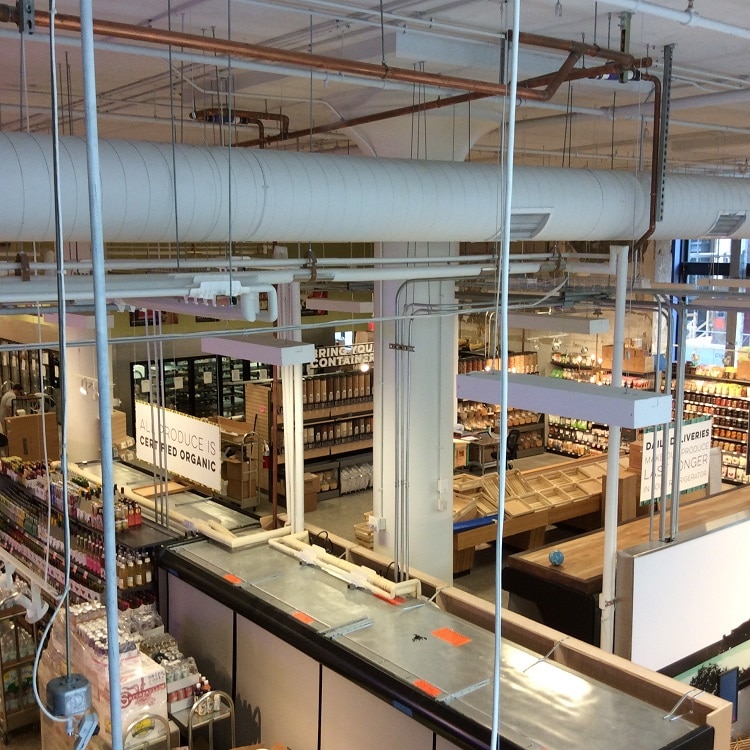 The wide aisles are a shopper's dream, as shopping carts and strollers will be able to pass one another with ease. Bee enthusiasts will love the bee center that features everything needed to create a home-based apiary. The bee center is another way to address MOM's appreciation of the environment.
More big news for the Center City MOM's is that it will open daily at 8 a.m. for breakfast from Naked Lunch, MOM's signature in-store eatery. Weigel was excited to explain that "aside from the usual stellar menu at the Naked Lunch cafe, there will also be a grab-and-go section of breakfast bowls, soups, salads and sides." There's an upstairs seating area for those who wish to dine in. The store also has a designated small accessible eating area on the ground floor.


Following the trend of grocery stores doubling as beer shops, this MOM's location includes a 58-foot beer wall that features local favorites. Weigel added that her favorite beer is Philadelphia's own Evil Genius Beer Company's Purple Monkey Dishwasher American porter. "Our beer and wine selection is the biggest in the company," Weigel noted. Beer and kombucha will also be available on tap.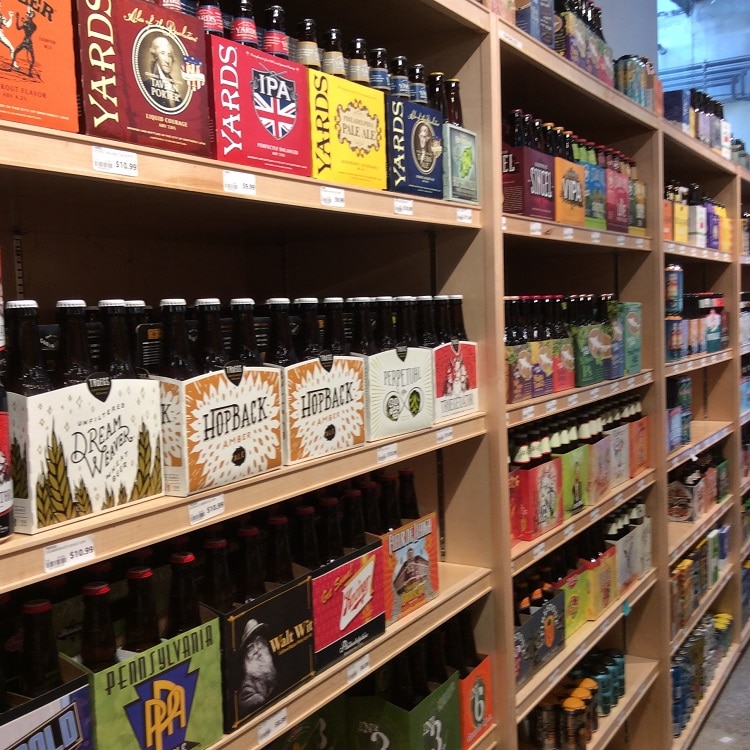 MOM's commitment to local continues at the Center City location. Some familiar local products include:
Eat Nice Ravioli

, the Mount Airy-based vegan ravioli startup.

One Village Coffee, a Souderton, Pa.-based coffee company, which is also a Certified B Corp.
Zsa's Ice Cream, a Philly-based ice cream company that also makes a deep, rich chocolate sorbetto.
Good Spoon Soups, Fishtown's stellar soup restaurant will have soups in the frozen aisle.
Michele's Granola, a Baltimore, Md., small-batch granola company, whose pumpkin spice is a MOM's team favorite.
The store will celebrate its September 8 opening in Center City with three days of food, fun and festivities. Look for regional vendors to set up demo stations along S. 11th Street.
While MOM's has rich roots in Maryland, it has clearly developed a strong sense of Philly and has recognized its culture by featuring the artwork from "yarnbomber" Jessie Hemmons. Look for knitted banners throughout the store, as well as other yarn touches from this very talented textiles artist.
During the store opening, more than 300 items throughout the store will be reduced in prices, and the savings are hefty in value. The chocolate display (near the front end) is a chocolate lover's dream—keep an eye out for a turmeric-infused 72% chocolate, with a private label from MOM's.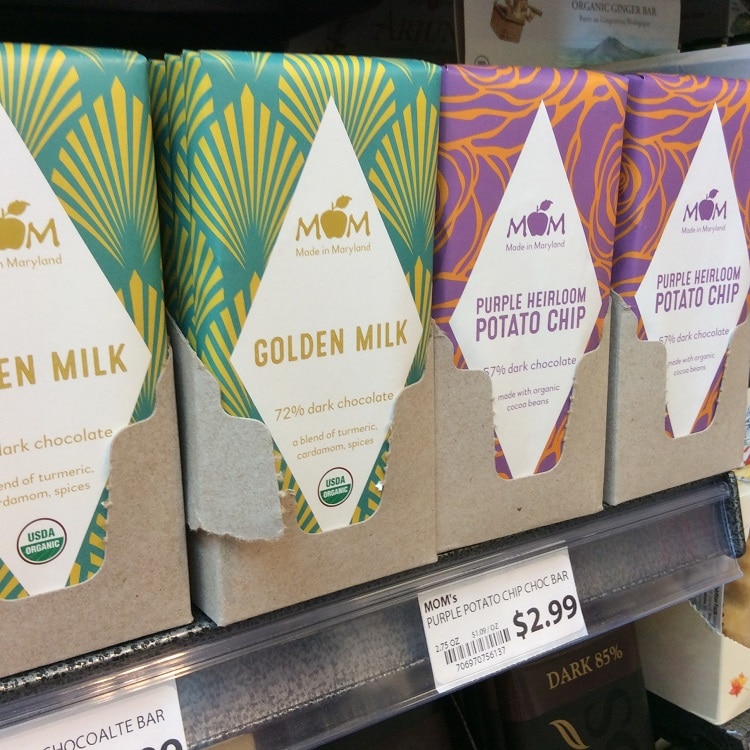 A Quick Glance at MOM's Organic Market in Center City
There are 55 underground parking spots with free parking.

Look for the electric car-charging stations the garage.

Bulk area includes honey, spices, pastas and the traditional selections for pantry basics, like nuts, rice, beans and more.

Made-to-order entrees are available from the Naked Lunch menu of 10 delicious selections.

Freshly squeezed organic, raw juices are available in 12- or 16-ounce sizes. A juice called "Bright Ideas" is a favorite—it's a blend of apple, carrot, lime and ginger.

A "Choose-Your-Own" breakfast bar is available daily from 8–10:30 a.m.

The market will be open every day from 8 a.m.–9 p.m.
Lovers of fresh and delicious organic food should be super-stoked to visit MOM's. It's a shopping concept that creates true happiness while cruising the aisles for beautiful and nutritious food.
Find MOM's Organic Market in Center City at 34 S. 11th St. in Philadelphia; phone (215) 709-0022.