Root Down Brewing Company is in its final months of development in the continuously growing borough of Phoenixville, eyeing a late spring/early summer opening. More than ever and not just in Phoenixville, it's a competitive landscape of breweries and it takes a number of components (well-made beer, for starters) to stand out.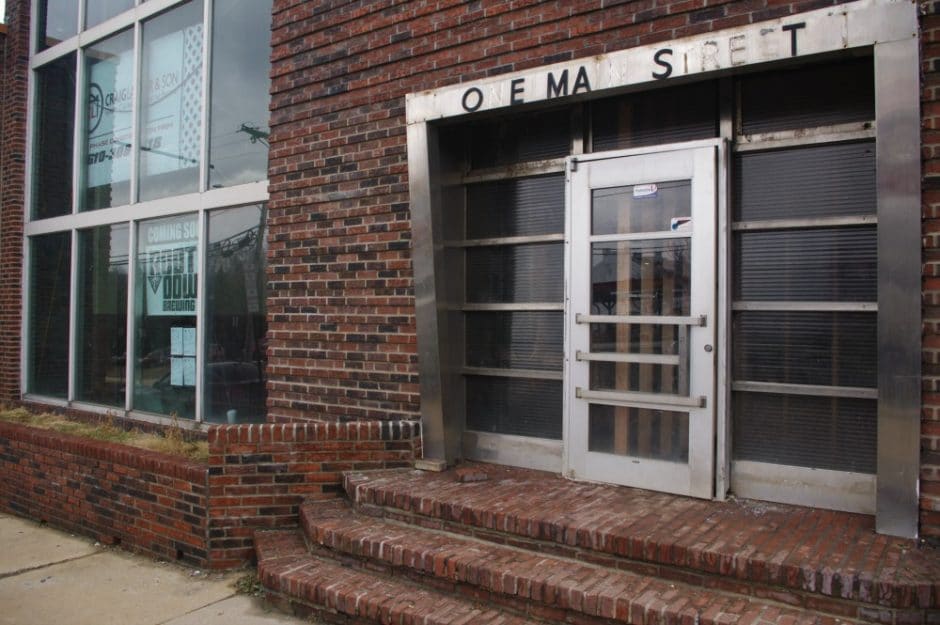 Root Down is headed by principal owners Martha and Mike Hamara. Their brewery will be joining Iron Hill, Stable 12 and the likewise coming soon Crowded Castle in the heart of the borough's downtown commercial corridor. Sly Fox also has a Phoenixville mailing address and is roughly two miles away on Route 113 in neighboring East Pikeland Township.
The building, situated at 1 North Main Street next to Molly Maguire's, traces its history to 1910 as the former Savoy Theater (one of three that called Phoenixville home roughly 100 years ago) and more recently as a Hires Root Beer production facility. A visit last week showcased plenty of active construction, but it's easy to see that the building's past and unique shape and character will play a leading role in creating an unmatched experience in the area.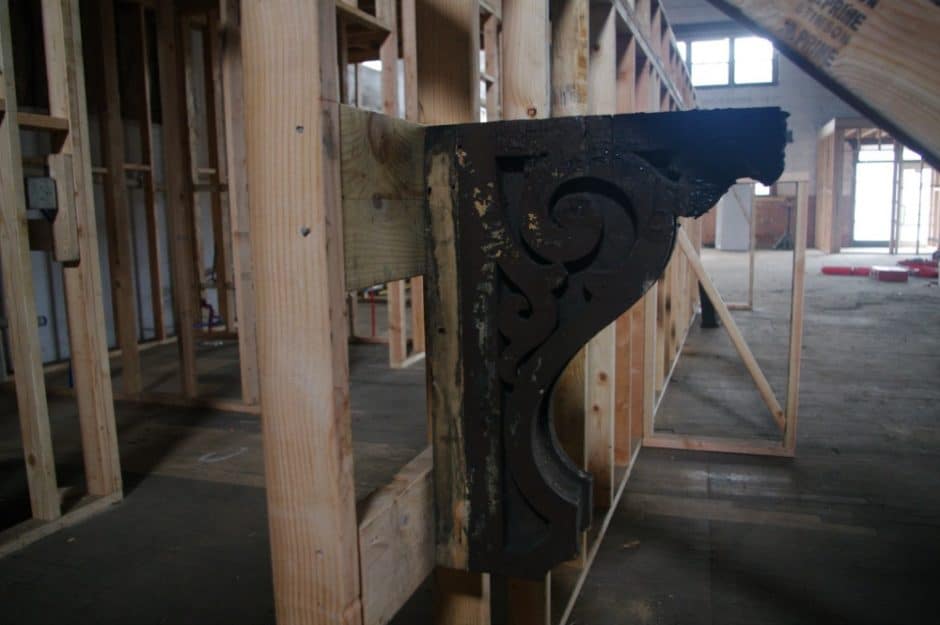 As the Hamaras and the contractor team have worked to peel back history and refurbish the building for Root Down's future, they have found plenty to work with and reuse from its past, like signage, tile work and a drainage system from the soda factory and wood corbels and columns from the theater. In yet another nod to the location's past, the Hamaras plan to offer both Hires Root Beer and Orange Crush on the non-alcoholic side of the menu.
The space being developed for Root Down is comprised of potentially 13,000 usable square feet and takes advantage of the high ceilings and deep, irregular building shape to create a comfortably open and airy experience. By the streetside entrance, expect to see a lounge-like area with casual seating for a quick beer. The brewhouse is on display from both this area as well as from the front sidewalk.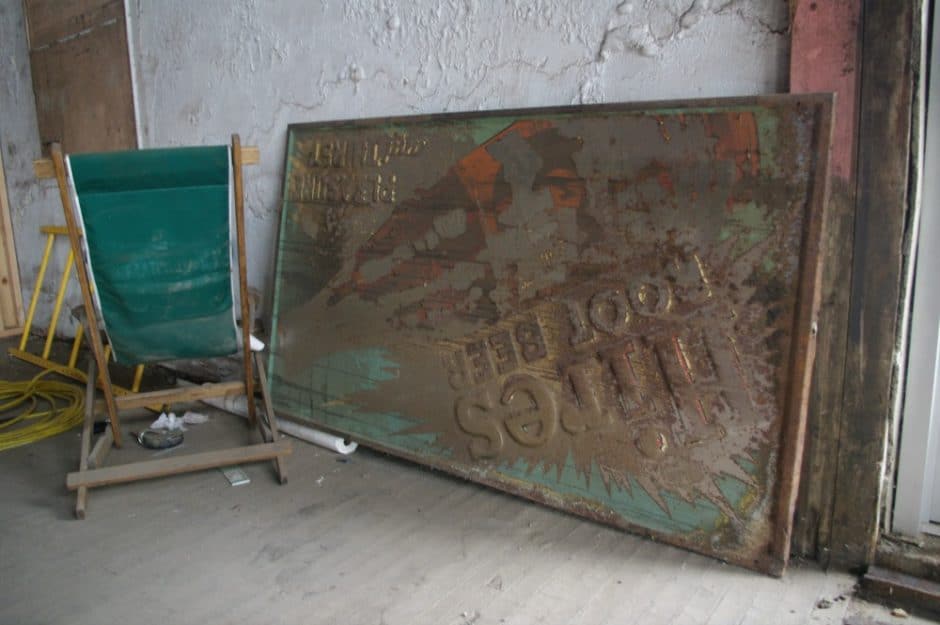 The interior center room will be built around a 60-foot bar that has an unobstructed view of the fermentation tanks. In the rear of the building, plans are shaping up for a beer-garden-like setting with communal tables. A second floor overlooks the brewhouse and Main Street and formerly served as a quality-assurance lab for the soda company. Although it could potentially be used as additional space for bar customers, it likely will contain offices in the short term.
Joining Mike Hamara in the brewhouse will be Steve Bischoff, most recently of Sly Fox in Pottstown. Brewing operations will be built around a 20-hectoliter (17-barrel) system from mashing to boiling to fermenting. In addition to five stainless fermenters and a brite tank, approximately 50 wood barrels, both new and used, will host interesting aging projects in the beer garden room. Packaged beer to-go will include 22-oz. bomber bottles and crowlers.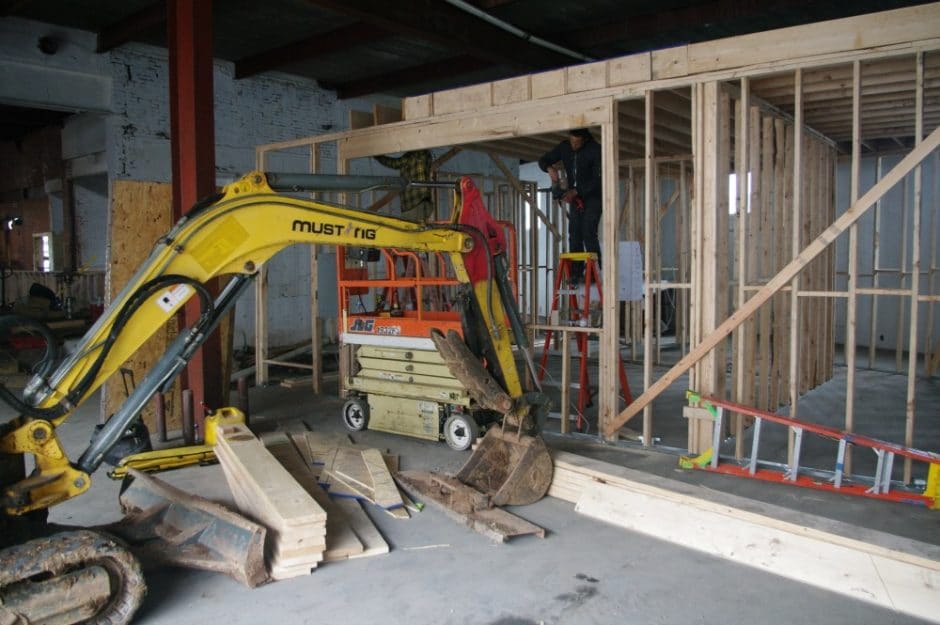 It's still a bit premature to commit to a specific lineup of beers and styles, but perhaps that will be something to get used to. Hamara proudly eschews, generally, the idea of flagship brands, though he does tip his hand at a milk stout and others that may see a bit more regular time on tap. Rather, the Root Series he hopes to develop will feature a more "standard-like" set of beers, and an Alter Ego Series of beers is envisioned to take the Root Series beers and twist a thing or two about them, such as a hop, a grain or a yeast, to constantly present something new and different to customers.
On the food side of the business, John Walsh will be heading the kitchen. He's a local guy who comes with a diverse culinary career, from corporate dining services to small restaurants. Walsh is reportedly a whole animal advocate, so we might be seeing some creative menus as a result. The concept is to be cafeteria-style, where customers order at a window, similar in that way to the approach of Tröegs Independent Brewing in Hershey, Pa.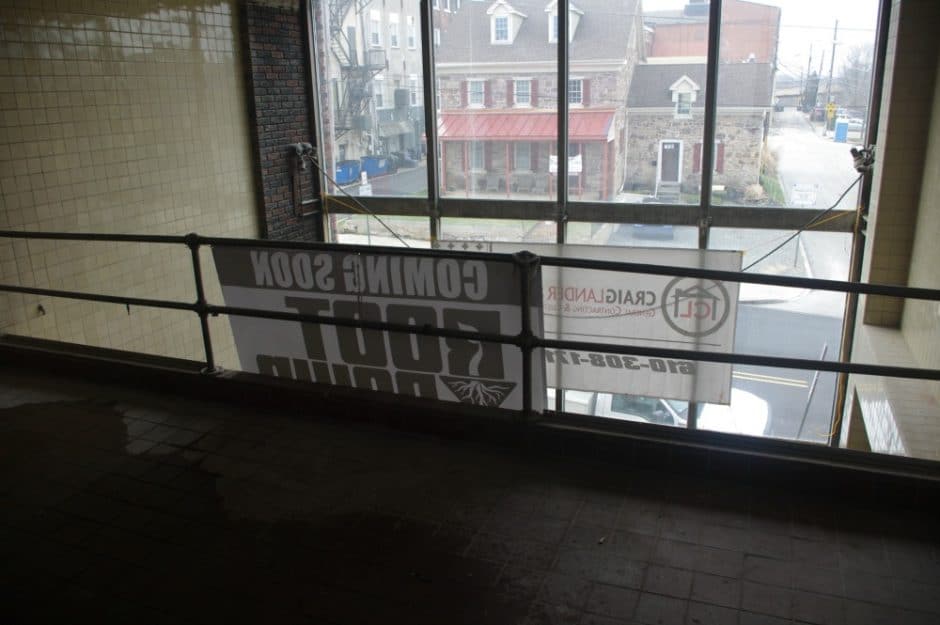 Tying into the community should come easily for Root Down. For starters, its location is mere steps from the Schuylkill River Trail, which passes through Phoenixville. Hamara intends to have a bicycle rack under surveillance with a welcoming sign that encourages trail users to explore the town, beginning or ending with a visit to the brewery. Possibilities for locally themed collaborations are numerous including the bike shop (Twisted Cog), the record shop (Deep Groove), the coffee/live music shop (Steel City), the wineries (Sand Castle and Black Walnut), the distillery (Bluebird) and countless bars. This is without mentioning the other breweries, which when combined would make for one heck of a brewery/brewpub crawl through Phoenixville.
It's a large place and one that the team is looking forward to growing into rather than experiencing growth that a smaller building potentially could not support. In the early days, expect Root Down being closed Monday, opening late afternoon Tuesday through Thursday, and opening earlier on Friday through Sunday with closing times in the late-night, not early-morning, hours.
Look forward to finding Root Down Brewing Company at 1 N. Main St. in Phoenixville. Until then, get more info online at RootDownBrewing.com.