This is a big spring for Phoenixville, with two new breweries poised to open, each ratcheting up the borough's fun factor. Soon you can expect to see Root Down Brewing Company on North Main Street. Last week, PA Eats covered Crowded Castle's imminent May opening on Bridge Street.
Root Down's owner, Mike Hamara, and head brewer, Steve Bischoff, brewed their first beer April 30, closing out April on a high note. Their first brew is a farmhouse ale, which, if all goes well through fermentation, customers can expect to see and taste on opening day.
When opening day will be is not a closely guarded secret. It still has yet to be confirmed, though from experience one could likely rule out the month of May and look toward June, barring any significant delays. As Hamara stated, "We won't open our doors until everything is as perfect as can be and ready to go. I don't want to take any shortcuts to opening, and we're not quite ready."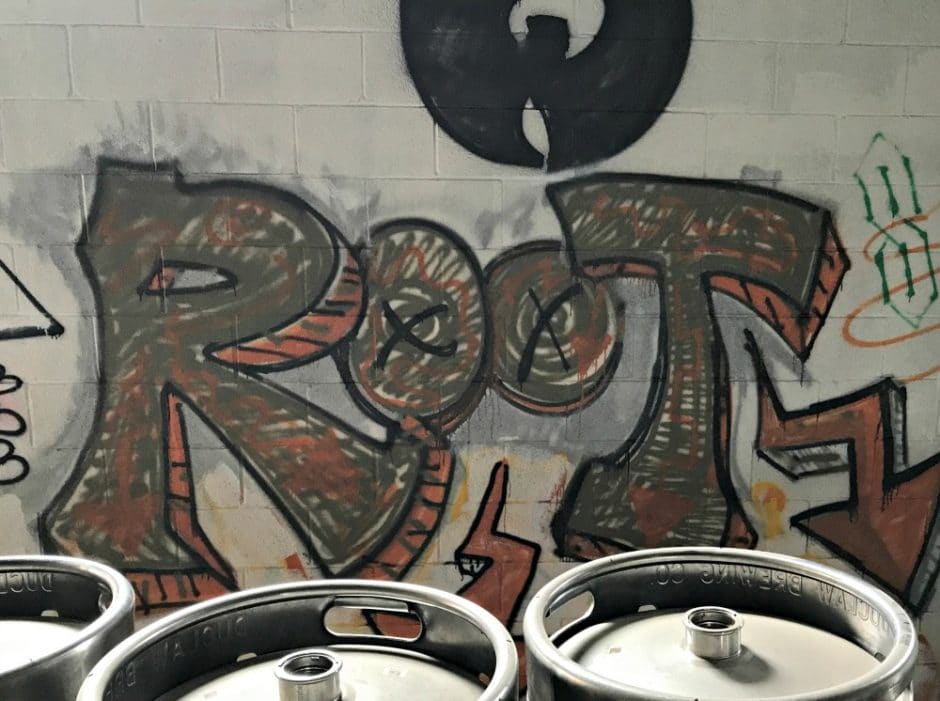 They are, however, ready to brew, and their invitation for a first-hand witness to the brewday showed the 17-barrel brewhouse up and running. Bischoff joined the Root Down team from Sly Fox and is no stranger to commercial brewing equipment. That should certainly help with the learning curve of lighting up a new brewery.
Next up in the queue will likely be an Altbier followed by filtered and unfiltered IPAs, hoppy wheat ale, pale ale, nitro stout, grisette and saison as they begin to fill out the opening day draft lineup.
In the meantime, construction work remains in the kitchen, hooking up the draft system and polishing the 54-foot-long concrete bar. Tables and chairs are due soon for delivery. Exterior signage approval as well as all other approvals from the powers that be are pending.
Busy times in Phoenixville will soon be yielding tasty results.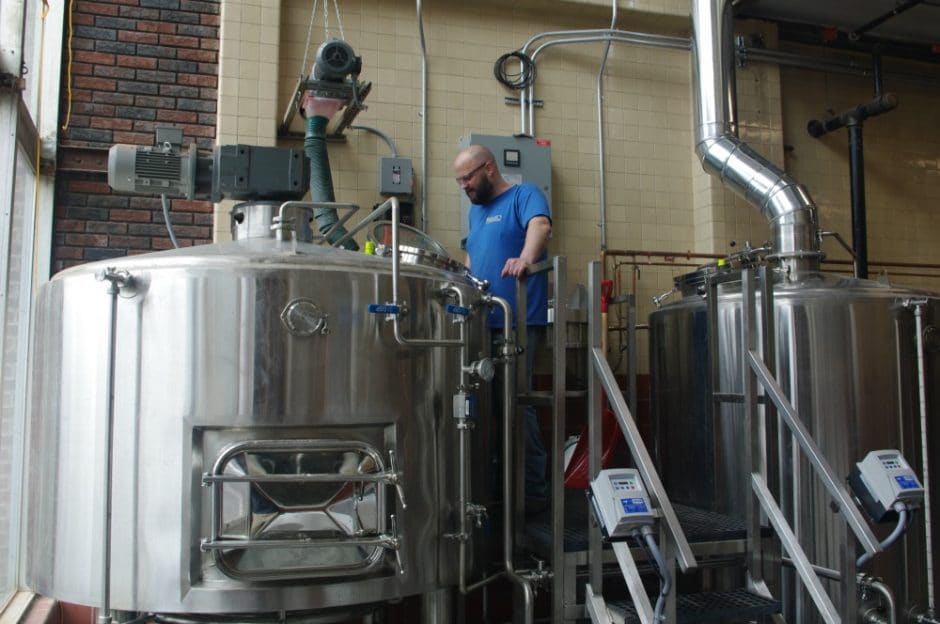 See how far Root Down has come by looking back on construction pictures from earlier this year.
This summer, find Root Down Brewing Company at 1 N. Main St., Phoenixville; phone: (484) 393-2337.