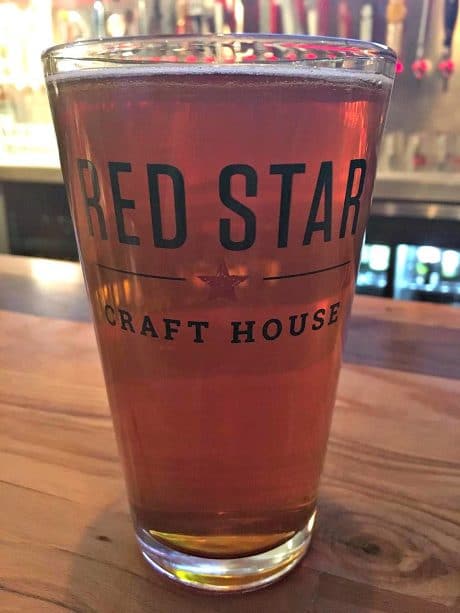 Restaurateur Dave Magrogan has announced the release of Red Star Craft House's new Red Star Amber Ale, exclusive to the restaurant located inside the Exton Square Mall. The beer, which is brewed at Stickman Brews in Royersford, PA, is the first in a line of new beers that will be brewed exclusively for Red Star Craft House and released this year.
Red Star Amber Ale (5.1% ABV) is a malty, easy-drinking, light red ale that is medium-bodied with a refreshing light bitterness and malts from Deer Creek Malthouse in Glen Mills, PA. It is available on draft for $6.50 per pint or $14.50 per growler.
Stickman Brews salesman and bartender Sam McCoy, along with head brewer Ethan Buckman, approached Red Star Craft House with the idea of offering this beer as an exclusive. "We immediately knew it was an ideal partnership," said Magrogan. "We love what they do at their brewery, and we love this particular Amber Ale, so it was a no-brainer. We are looking forward to working with them to produce many more beers that will be available exclusively at Red Star Craft House."
Find Red Star Craft House at 146 Exton Square Mall in Exton; phone: (610) 524-5893.
Photo:

Red Star Craft House

Featured photo:

Ed Williams