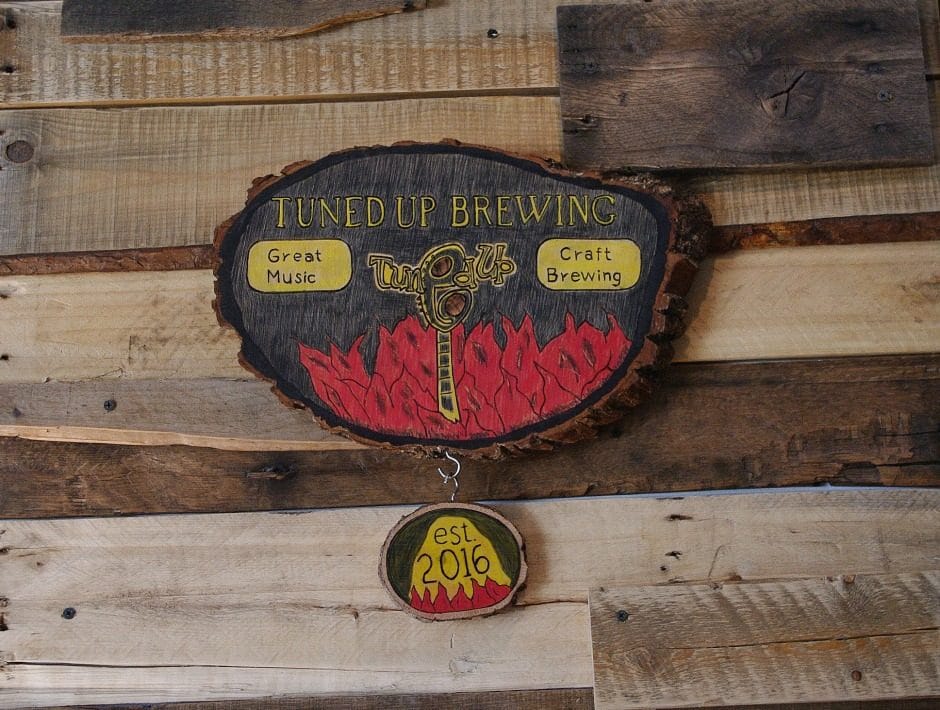 Beer and music have been bringing friends together for generations. And that is exactly how Tuned Up Brewing Company, located in Spring City, got its start.
Clint Tichnell, Andy White and Jeremy Burke met while serving as first responders at the Trappe Fire Department. Jeremy is an EMT and fire officer at Trappe and Andy and Clint both serve as medics.They also all share a love of music—Clint and Andy are members of the rock and roll band The Fermentors. While Jeremy isn't a member of the band, he also plays guitar.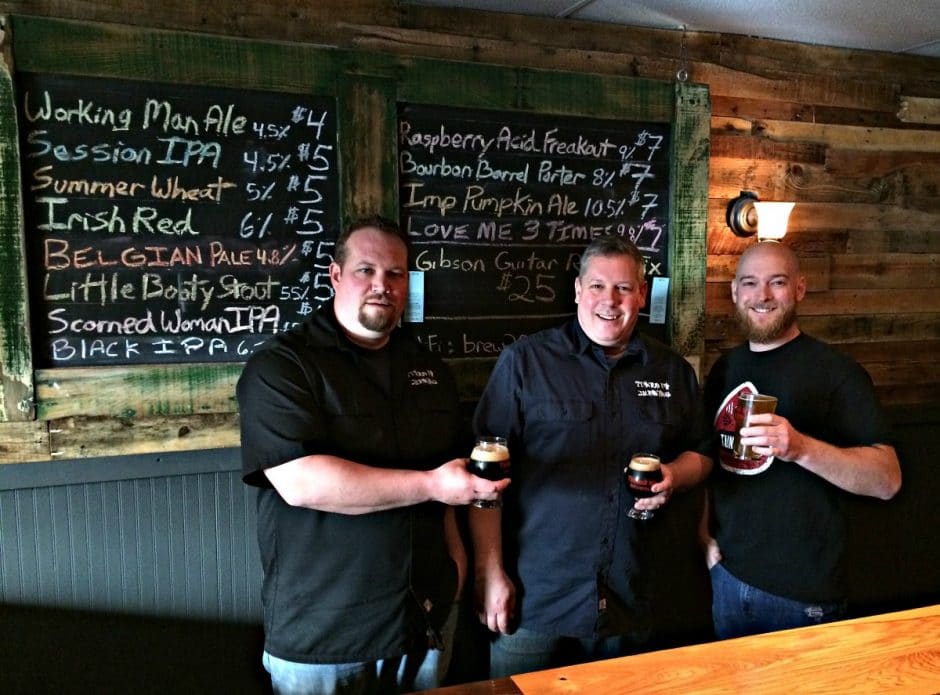 Besides their love of music, Clint and Jeremy also had a love of beer and began home brewing together more than 10 years ago. After Andy joined the Trappe Fire Company, he heard about some of the members homebrewing and decided to join in the fun.
Eventually, they built a bar at Clint's house and hosted friends for casual nights out to serve some of their homebrew. One night, as they were pouring beers for their friends, they realized that people really enjoyed what they were brewing. An idea was hatched to start a brewery and the colleagues put together a business plan and incorporated in 2015. They chose the name Tuned Up because they felt it reflected their musical passions.
The business partners were hanging out at George's Music in Spring City and learned of a space available for rent. The location at 135 N. Main Street previously housed Andy's Bar, a lingerie shop and a tattoo parlor, to name a few, and had sat vacant for quite some time. Although the building needed a lot of work, Clint, Andy and Jeremy were sold and Tuned Up Brewing Company was officially born.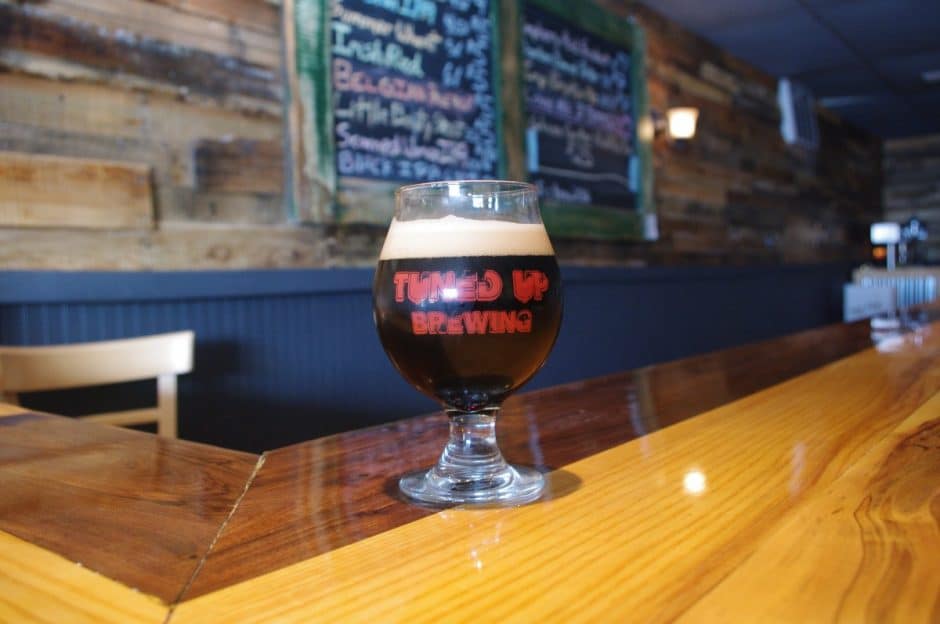 Tuned Up Brewing Company opened its doors in March 2016 after owners, friends and family completed a lot of renovations. They are especially proud of the beautiful bar created from salvaged black walnut, ash, ambrosia maple and cherry wood from a friend's yard. The differing woods show off the contrasting grain patterns with a very light stain that preserves the look of the natural wood. A mahogany rail completes the bar.
Tuned Up Brewery currently offers 12 beers on tap. Highlights from my visit were Big Booty Stout, an Imperial Stout that weighs in at 10.5% ABV with notes of roasted coffee and chocolate, and a 6.7% ABV Black IPA that had some slight coffee notes, but a definite hop aroma and bitterness to satisfy this IPA lover.
Other beers offered include Love Me Three Times, a Belgian tripel; Raspberry Acid Freakout, a fruit beer; and Working Man Ale, a perfect introductory beer for the craft beer novice.
Currently, Tuned Up doesn't have a kitchen, but the brewery does have some bar snacks available, and patrons are welcome to bring their own food. Tuned Up also has relationships with local favorites Tracy Wilke's Pizza and El Rincon Criolla (The Latin Corner). Guests can call and order from either restaurant and get delivery to the bar. There are plans to eventually expand to the property next door and build a small kitchen.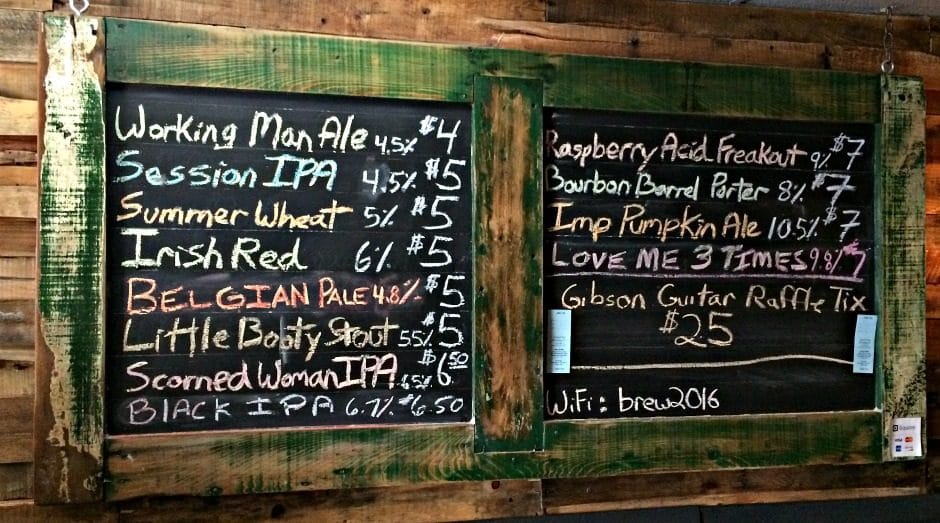 Tuned Up Brewing Company has a definite laid-back, comfortable vibe where friends can gather for a pint and listen to some great music. If you are lucky, as I was, an impromptu jam session might even break out while you are there.
For now, the owners all are still working their full-time jobs, but they have big goals. Andy, Clint and Jeremy have a real commitment to the community and hope to become a hub of action in Spring City. They want to keep improving the building and slowly expand their offerings. Their vision is to help build Spring City back up to its glory days, especially Main Street.
So pull up a stool, sip on some brews, chat with the owners (who are usually behind the bar) and listen to the music—Tuned Up Brewing Company is a great way to spend a relaxing evening.
Current hours are Thursday from 4–11 p.m., Friday from 4 p.m.–midnight, Saturday from 2 p.m.–midnight and Sunday from 2–6 p.m.
Find Tuned Up Brewing Company at 135 N. Main St. in Spring City; phone: (610) 306-3182.