It's your liver's least favorite (but also the best) time of year: Philly Beer Week! This annual event — now a good deal longer than a week, spanning from Friday, June 1, to Sunday, June 10 — is an all-out celebration of everything craft beer: local beer and brewers, international beer, silly suds-soaked events and serious, science-driven conversations.
Philly Beer Week kicks off this Friday with a rager: Opening Tap at The Fillmore in Fishtown. Over 60 breweries will be there pouring awesome samples, and live entertainment will be provided by DJs and a set from rapper Chill Moody.
In addition to commencing the festivities in the days ahead, Opening Tap is one of the signature events of Philly Loves Beer, the organization responsible for Philly Beer Week. PLB is so much more than Beer Week; it describes its mission as, "To build Philadelphia's image and increase visitation by positioning the region as a premiere destination for authentic beer experiences." While this includes Beer Week, it also boasts a large membership, a year-round events calendar, as well as a number of events produced in-house throughout the calendar year.
We wanted to know who was behind this local beer champion, and how on earth Philly Beer Week gets put together each year — seriously, there are so many events on deck during the upcoming 10 days, it's nearly impossible to keep track of all of them.
The leader at the helm of Philly Loves Beer is Christina Dowd, and from the moment you meet her, it suddenly makes sense how she can wrap her head around Beer Week and the other happenings throughout the year.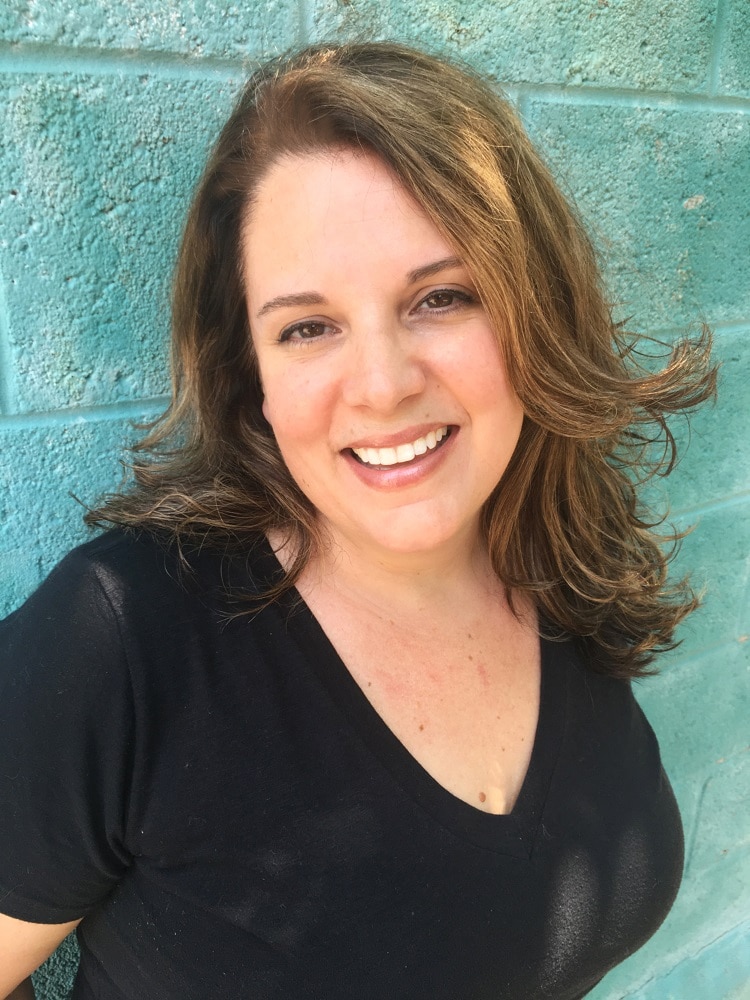 She's warm and genuinely friendly, but with a no-nonsense edge, the kind of person who clearly likes to have fun but won't be slowed down the morning after, no matter how brutal the hangover. She also is one of those people that Malcolm Gladwell would call a "connector": someone who knows a lot of people across many spheres and can see obvious synergies where others cannot.
Before coming on as executive director at Philly Loves Beer, Dowd ran her own graphic design company, The Creative Aide, for over a decade. She's also worked with the non-profit Fair Food, managing its flagship fundraising event, the Brewer's Plate, for 14 years and counting. Way back when, she worked for City Paper as an advertising manager.
We enjoyed the chance to chat with Dowd to find out more about her role as executive director of Philly Loves Beer, and about how all the pieces of Beer Week come together.
PA Eats: How did you find craft beer? And how did it lead you to this job?
Christina Dowd: I've always enjoyed beer, of course, but I came into local craft beer as a designer. I was asked to design the first program book for the Brewer's Plate, 14 years ago, and they gave me tickets to the event and when I tried the beer there, I was like, "Oh, this is delicious!"

From there, I got to know the breweries very well and started showing up to Philly Beer Week meetings 6 or 7 years ago. I'm more project- and people-based versus a 9-to-5 at a desk … that never really worked for me.

When the position opened, I have such a non-profit background and a beer background, and I thought, what are the chances that those two things are going to come together?!
Do you still do graphic design at all?
I do all the graphic design for Philly Loves Beer and side projects and some client work. I enjoy it, that's kind of where my Zen can come in.
How on earth do you handle all of the logistics around Philly Beer Week?
We're membership-based, so when we get a member to sign up, they can create events and populate the calendar. So, we're kind of the marketing arm for all of the events that happen. Since marketing is more of my background, that's how I came in and strengthened things.

Even when I was sitting on the board I did a lot of design work, but as a designer I'm always thinking of that full-concept strategy. We're going to do more Philly Loves Beer specific events this year — we always do Opening Tap, but Art on Beer is the second in a series. We take 5 or 6 artists from breweries and hold a moderated panel discussion. We try to involve our local members and, during Beer Week, we have so many national beers here, we'll throw in some of them [local members], as well. This year, we're hosting it [Art on Beer] on Wednesday, June 6, at 7 p.m. at UBahn.
A beer-centric job sounds pretty fun. How do you combine work and pleasure?
I think I've always done it … I tend to work in fields that I love, that's how I enjoy my work. It's the best of both worlds, of all the worlds! I wouldn't promote anything I don't believe in. For me, it might be about personal boundaries because I work all of the time, but I'm a workaholic. I'm a better person if I'm busy.
What's the biggest challenge of organizing Philly Beer Week and other Philly Loves Beer events?
The biggest challenge we face is that it's really just two-and-a-half people organizing and planning a 10-day festival in the city. As with any non-profit, we do wear a lot of hats and call on our board for help. We have a very active board, it's not just people who show up to some meetings when they feel like it.

Myself and Brandon (Szeker, Philly Loves Beer's director of business development) both come from backgrounds that involve different things, we've both run events, he's done PR, I have the design and marketing background … We lucked out in that we cover all the fields between the two of us. We're both organized people by nature, and I have plenty of white boards and Google docs. But does it make us go crazy sometimes …
Do your parents understand what you do?
No (laughs)! But most people don't. Even my close friends, they have an idea about what I do, they know I throw good parties, but I don't think they realize the scope of what I have going on. And honestly, sometimes it's even hard for me trying to explain myself, it gets a little nutty.
What do you hope for with 2018 Philly Beer Week?
We're kicking off a new decade of beer programming and we have to change with the beer landscape and the industry. In Philly, we need to still talk to the up-and-coming beer drinkers, but a lot of people are getting older and don't want to drink their faces off. [They want] events that are engaging and have some really good beer to drink with it.

One of my strengths has been kind of re-unifying the community since I'm very involved in it already. I knew a lot of our members before, so I've encouraged people to get together and think about more unique events.
What's something you wish more people understood about Philly Loves Beer?
We do year-round programming, with our core being the interest in our beer community and in our members. So, as much as we want to throw unique and good parties, we want to provide our members with education. For instance, in the past, we've teamed up with University of the Sciences for the Malt Symposium. Even during Beer Week, we're getting an industry event together for June 7 about Quality Control, about how breweries need to get really into science. We also have members in the suburbs and we're going to start Suburban Beer Weekends!
How have you learned to make your way and hold your own in a dude-heavy industry?
I'm a fairly aggressive and straightforward woman in general, because you do need a thick skin to work in this industry. I'm always incredibly happy when women are actually in production and brewing beer. I'm not not dealing with the Old Boys Club, and I'm usually the only woman in the room, or one of three. It doesn't always bother me but I'm very aware of it.

Over my years professionally, I've learned that being reactionary usually doesn't get you anywhere, so I'm careful and strategic about when I want to go after something or how I want to present something. Straight up, I have great people to work with and there are some board members I can lean on even if I need an ear. That said, I would love to see more women on the board!
Thanks for talking with us, Christina! Head over to Philly Loves Beer to learn more about this awesome organization's mission and to start putting together your 2018 Philly Beer Week itinerary. See you at Opening Tap!
Photo:

Courtesy of Christina Dowd