The Lancaster food scene will soon welcome a new black-owned winery, performance space and community gathering place: A Concrete Rose Book Bar (named after a poem by Tupac Amaru Shakur). This exciting project, founded by locals Evita Colon and Solise White, will combine multiple concepts under one roof: a bookstore that focuses on African-American authors, a community gathering space, a wine bar and a winery.
Colon and White, who are married and parents to Dominic, age 7, come from a background in the arts. White is a choreographer, and Colon, who grew up in Southeast Lancaster, PA, is a poet and says that art has the ability for "therapeutic healing and to help people stand in their truth." Her business, Speak to My Soul uses the performing arts to empower, educate and elevate the community, with workshops and performances centered around themes of social justice. In looking for a rehearsal space for the organization, Colon and White considered renting a space they could also operate as a cafe, one that would fuse the arts, coffee and books by African Americans.
"Those are the things we don't usually see in the spaces targeted to our community," Colon says. However, the couple soon pivoted, after realizing that they didn't have a strong passion for coffee.
"But we were drinking wine while planning all of this," Colon remembers. "We liked wine, we'd always go to tastings and liked to learn. But Pennsylvania has so many regulations around liquor licenses and they're very expensive. We took a home winemaking class in March at Lancaster Homebrew and realized how easy it is and were like, 'Hey, we'll just make our own wine!'"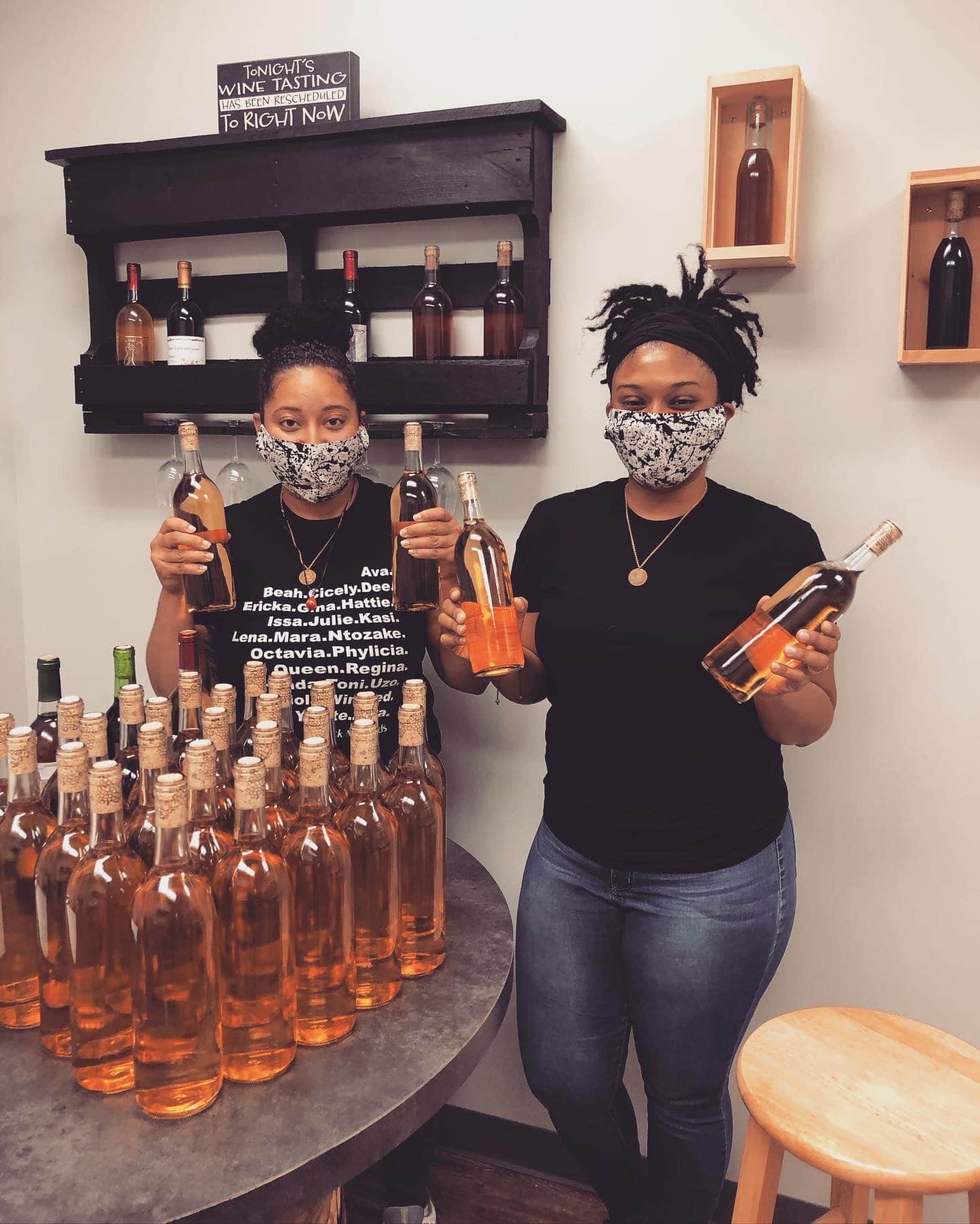 They continued to develop their unique business model and landed on A Concrete Rose Book Bar. Colon says that the COVID-19 pandemic has actually been helpful for them, in some ways. As they search for the right property to lease and develop, the extra time has allowed them to continue taking online wine classes, some of which are being offered for discounted rates. They are also in the midst of a fundraising campaign on GoFundMe.
When they open their doors, hopefully in the summer of 2021, A Concrete Rose Book Bar will be an urban winery, purchasing grapes and juice from vineyards to ferment into various wines, starting with Rosé, Chardonnay, Riesling, Moscato and Cabernet Sauvignon.
"Sourcing from local vineyards has been our pivot," Colon notes. "At first, we wanted to source grapes from all over the place, but for now that's not going to be our focus … sourcing local goods is helpful as far as shipping rates and time."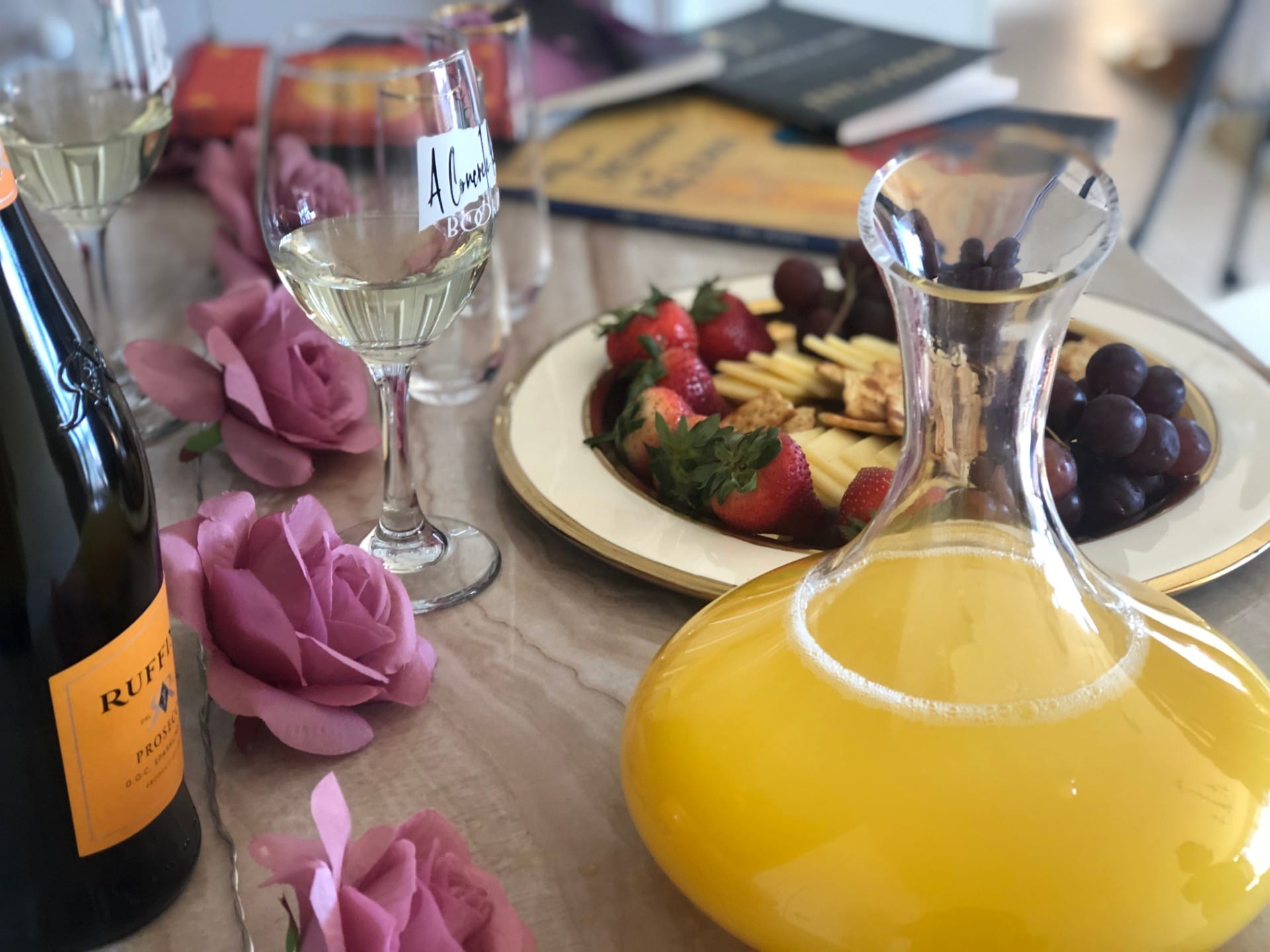 In terms of the space they are creating, Colon dreams of making it a welcoming, warm place, with plenty of plants and comfy lounge furniture for reading, studying, meeting and hanging out.
"We're coming from a very genuine place… we listen to a lot of stories and we're really compassionate toward people from other backgrounds," Colon says. "We are creating a space for people to be themselves and stand in their truths. We're not going to tolerate any hate in those walls."
The building will be divided into two sides: One side will be dedicated to the bookstore area, and the other side will be for entertainment and the tasting room. Colon will curate all of the books sold in the shop, which she says will balance her affinity for non-fiction, White's love of fiction, and great storytelling. She says that the bookstore will also carry a wide selection of books on anti-racism.
"I think people just want to learn right now. I would like to be a catalyst for that change by providing those resources and being a space where people can have those conversation in a safe place," she notes.
White will focus on the winemaking. A Concrete Rose Book Bar will also host events, like sip and paint sessions, open mic nights, author talks and book signings, and meet-and-greets with local government representatives and political candidates.
In the meantime, the couple has been practicing making wine, taking online classes about wine and bookselling, and connecting with other black wine professionals. Though still predominately white, the wine world has been slowly, finally diversifying over the past decade, and Colon sees A Concrete Rose Book Bar as being part of this important evolution of the industry.
"It's both great and saddening to be the first black winery in PA … this is a huge state," she says. "There's change happening, and the fact that we were welcomed with open arms, that tells us a lot."
Part of how they hope to bring wine to their future guests in a casual, welcoming way, is to offer wine at the bar on draft. They're also going to offer home winemaking classes, similar to the ones that have helped A Concrete Rose Book Bar get off the ground.
"A lot of our community isn't educated on wine, and a lot of it is because it can feel so intimidating to be part of something that is so white," Colon says. "We're able to bring back wine to our communities and bring education and show them, 'You can be part of this.'  When you see someone who looks like you, it makes you feel a little more comfortable to approach an educational environment. We want to stand as representation for our community and invite people to learn with us."
To keep up with A Concrete Rose Book Bar, follow along on Instagram. Colon and White have some fun plans up their sleeves while they finalize the lease on a space and begin the process of permitting and build-out. On June 4, they are hosting a virtual lip sync battle fundraiser. Register to participate here, and stay tuned as the journey of this innovative, ground-breaking new business unfolds!
Photos:

A Concrete Rose Book Bar