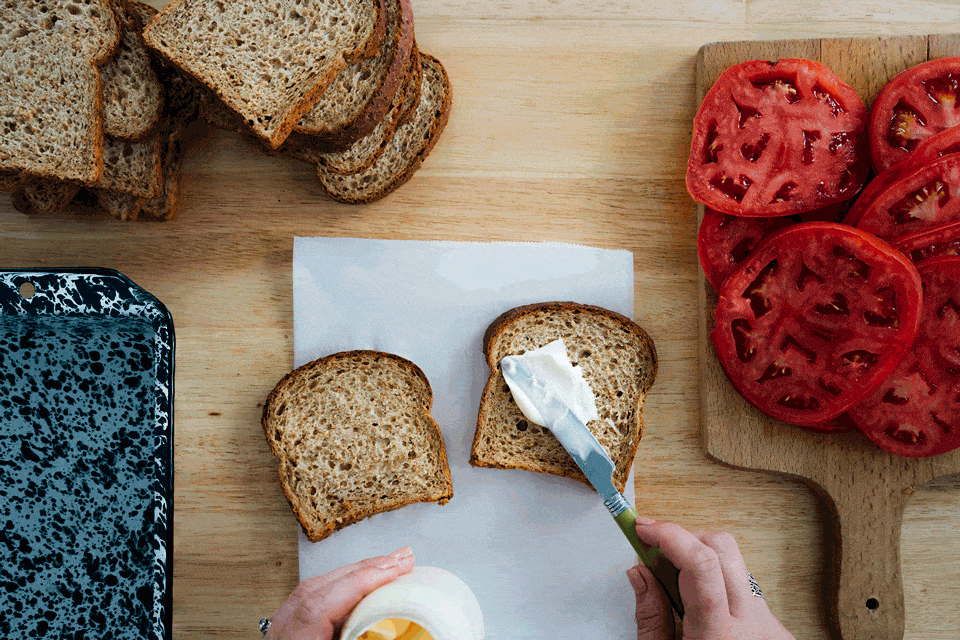 Love tomatoes? Us too! And there is literally no better time of year for these blushing beauties than right now. As anyone with taste buds can tell, the tomatoes available year-round in the supermarket usually can't compare (they seem like a whole other species, actually) to the to tender, juicy summer tomatoes, sun-ripened across the rolling farmland of Pennsylvania.
Where do you shop for your locally grown tomatoes? Farmers markets are overflowing with them: We've seen bountiful tomatoes at New Garden Growers Market in Landenberg from North Star Farm; at the Little Italy Farmers Market in Erie from Fat Hawk Farm; at Scranton's South Side Farmers Market from Mid-Valley Organics; and at the Bryn Mawr Farmers Market from Two Gander Farm. And, of course, CSA members are rejoicing as they unpack their weekly boxes from Clarion River Organics in Sligo, Taproom Farm in Shoemakersville, and Bethlehem's Bounty in the Lehigh Valley, and so many more tomato sources.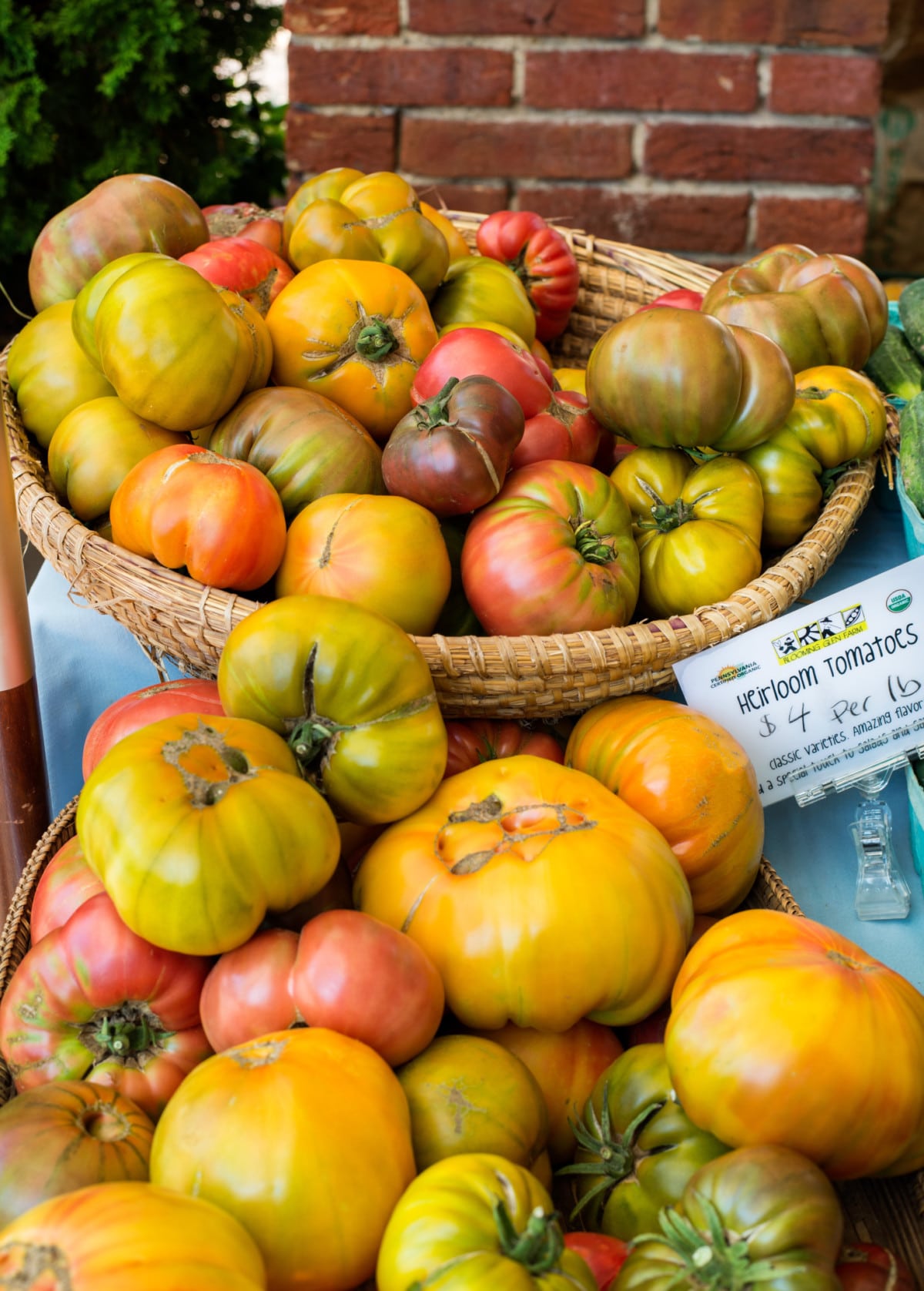 As with all peak-season produce, the key to making local tomatoes shine is to keep it simple. Take a cue from your favorite cafe or restaurant and you'll see that chefs agree. At the Morgantown Coffee House, which goes well above and beyond the standard coffee shop fare with its seasonally driven menu, gorgeous heirloom varieties, like Speckled Roman, Garden Peach, and Black Krim, are sourced from Broadwing Farm in Geigertown. Instead of getting too fancy, the tomatoes are prepared simply and straightforwardly in a burrata caprese salad with greens, also from Broadwing Farm, and creamy burrata, aged balsamic and olive oil.
We suggest taking a page from this book, and keeping it as straightforward as possible with your primo tomatoes! One of our favorite preparations is a tomato and mayo sandwich: no fuss, no muss. Follow our lead, and make these easy-as-can-be sammies to snack on anytime (hint: they make a fantastic breakfast!).
Pennsylvania Tomato Sandwiches
Serves 4
Prep time: 5 minutes
Cook time: 5 minutes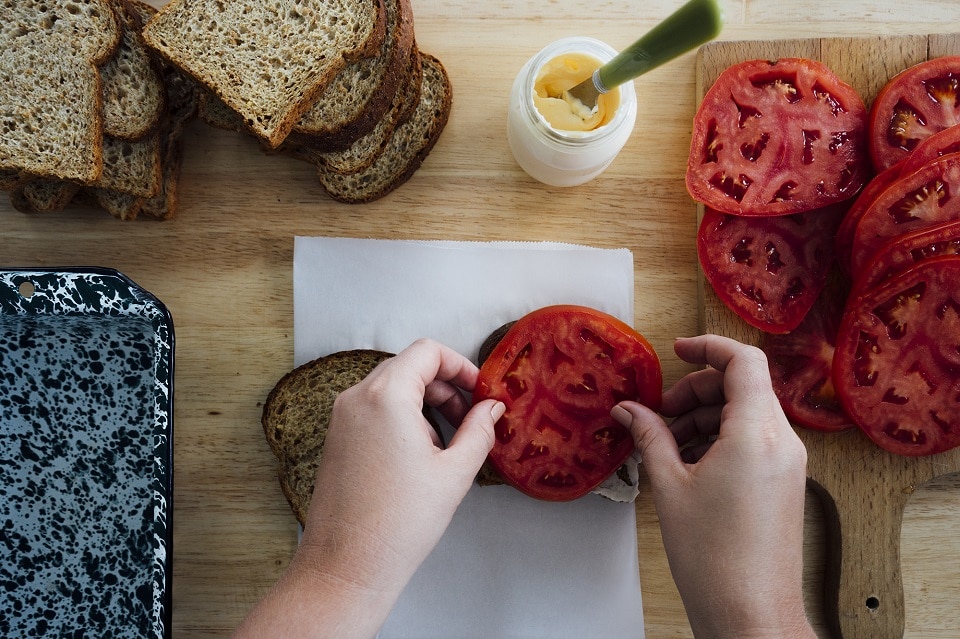 Ingredients
8 slices sandwich bread, white or wheat
2 large, ripe Pennsylvania tomatoes
1/3 cup mayonnaise
Coarse sea salt and fresh ground black pepper, to taste
Method
Lightly toast the slices of bread just enough to give them a bit of sturdy crunch.
Gently cut the tomatoes into even round slices.
Generously spread each bread slice with mayonnaise.
Place one or two slices of tomato on the mayo-coated side of one piece of bread, sprinkle with salt and pepper to taste, and place the second piece of bread on top, mayo side down.
Slice in half — or eat whole. Enjoy!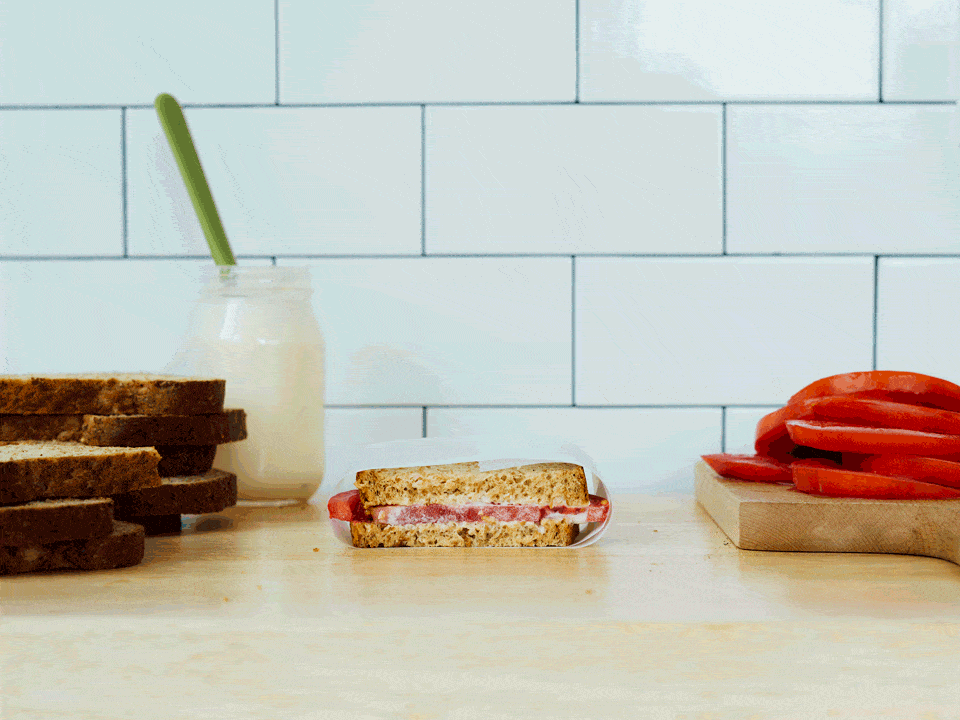 What's your preferred way to devour local tomatoes? Let us know!
Feature image and GIFs:

Dish Works

Famers market photo:

PA Veggies