We are so thrilled to introduce you to the new Executive Director of PA Eats: Elizabeth Archer! Beth came on board in February of 2022, and we've had a wonderful time getting to know her — and starting to dream big about the future of PA Eats.
Now it's your turn to meet Beth!
A native Pennsylvanian, Beth was born and raised in the tiny township of Lehman, PA, which is in NEPA, just about 12 miles northwest of Wilkes-Barre. She grew up spending time in the kitchen with her mother and grandmother. It was at their sides that she learned her way around a recipe; this interest has stayed with her, and she's currently super-passionate about baking! 
Beth was also a trained dancer, specializing in tap. Her love of dance and movement guided the first steps of her career. After attending the University of Scranton for her bachelor's degree in Exercise Science, she went to Drexel University in Philadelphia for graduate school, studying Dance/Movement Therapy, a mental health therapy which uses movement (everything from dancing to breathing techniques) as both a diagnostic and intervention tool.
"I've been a dancer since I was two, it's always been a huge part of my life," Beth explains. "I went to college thinking I was going to be a physical therapist. But once I learned that movement therapy existed, I liked the idea of making a career out of the mind-body connection." 
After earning her master's degree, Beth lived in Philly for a few years, working first as a clinical therapist with children in southeastern PA and New Jersey. She worked with different populations: some children with neurodevelopmental disorders, like autism, some with trauma histories and some with behavioral challenges. 
"Working in direct service was very challenging — I have so much respect for anyone working in direct service, especially with kids!" she says. "After that, I found my way into working for a nonprofit in Philly, Cradles to Crayons, which provides essentials, like shoes, books and toys, to kids living in poverty."
Beth enjoyed working on the support side, and decided to transition from therapy to working with nonprofits, and she developed a strong grant-writing skill set along the way.
In 2017, Beth and her husband Mike decided to move back to Lehman Township to be closer to family, and they began living in what was her grandparents' house. The house is on the same property as Beth's parents! 
"I'm literally living back where I grew up," she says. "I've spent so much of my time here, and it's cool to be back in this house and to make it our own."
Beth and Mike live with their children, two-year-old Dylan and 5-month-old Evelyn, in this family home, alongside three cats and seven backyard chickens. Their property has a big yard, and is near a farm and a large wooded area. This is ideal for the Archers, who love spending time outdoors hiking and camping.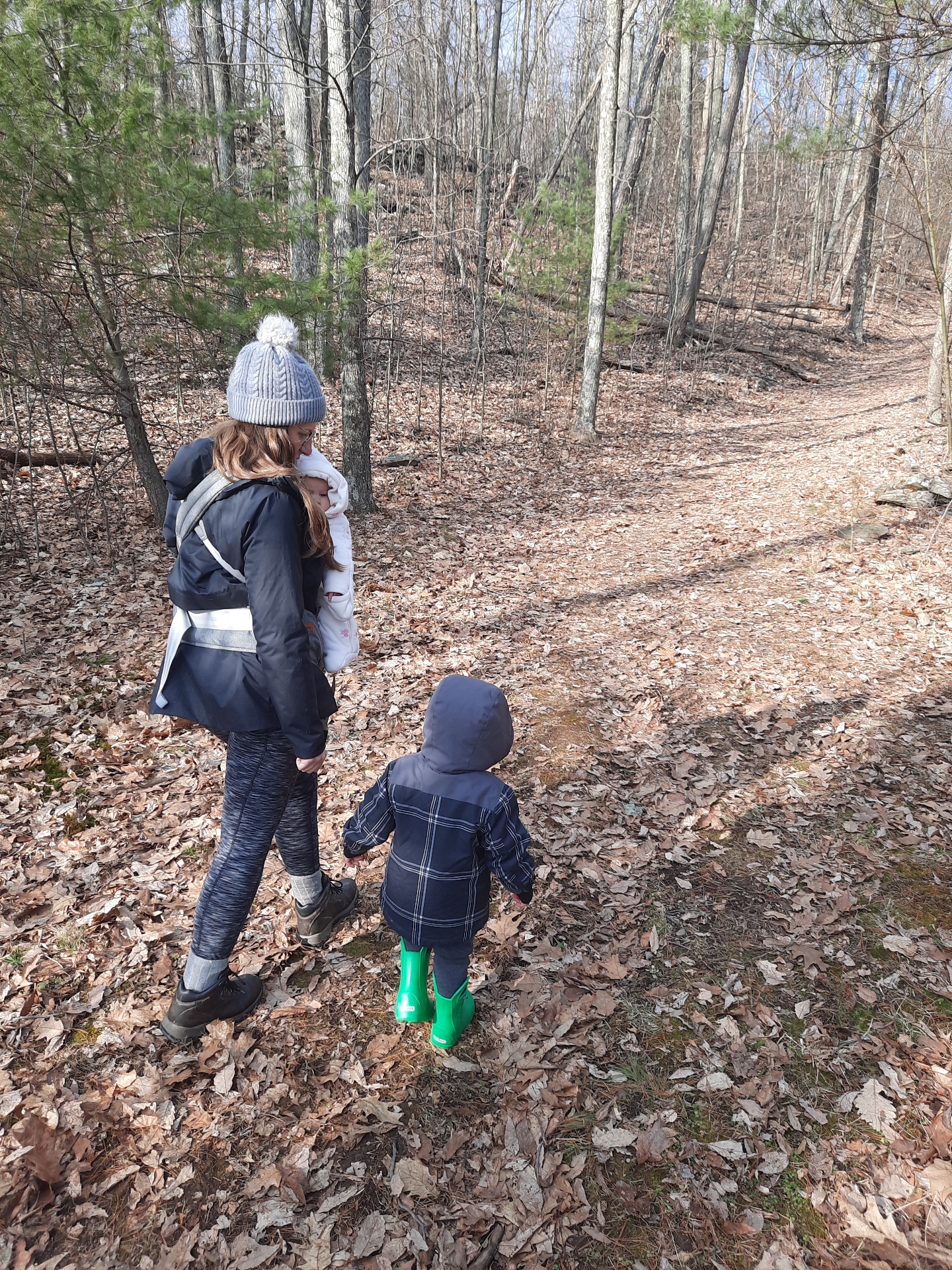 She loves the generational connection of raising her family where she was also raised. 
"My son loves helping to cook, so it's neat to see another generation learning in this kitchen," she says. 
Another full-circle moment is that for a few years after moving back, Beth taught dance classes at the same studio where she grew up dancing! She's taking a hiatus after the birth of her daughter.
Beth discovered PA Eats through Instagram, and soon after, she found our job listing for an Executive Director. 
"It's always been a career goal of mine to lead an organization with a mission I care about," she notes.
So, she applied for the job and, a few months later, here we are! Beth says she is excited to be part of a relatively young organization that has so much potential for growth. She sees her nonprofit experience as a significant complement to the food-and-beverage industry knowledge of the PA Eats Board members. 
"It's exciting to connect people in the food-and-beverage world with the mission of fighting food insecurity," Beth says. "It is such a natural fit that people who care about celebrating food culture also care about our neighbors who are facing hunger. PA Eats has such a strong following and I am looking forward to how our organization can continue to connect these two worlds and ensure that every Pennsylvanian has the knowledge to eat well. 
So far, she is most excited by the prospect of growing Nourish PA, the culinary and nutrition education series we've developed for the food banks served by Feeding PA.  
"We have a great start on Nourish PA so far, and our partnership with Feeding PA makes it possible to expand it," she explains. "I think there's a lot of room to do some big things with it."
The future of PA Eats is bright with this new leader at our helm. We can't wait to see what we're able to accomplish with Beth as a part of our team!
Photos:

Courtesy of Elizabeth Archer