You know that feeling of delight as you peruse your local farmers market, taking in the heaps of beautiful produce, homey handmade goods, and so much more? Imagine that to the 10th-power at Good Food Fest, the ultimate celebration of Pennsylvania food and agriculture in the greater Philadelphia area, coming up on Sunday, November 5, 2023 from 11 a.m. to 4 p.m. at the Kimberton Fairgrounds in Phoenixville, PA. 
"At the base of everything, Good Food Fest is about spotlighting the people who grow our food, brew our beer, and bake our bread — it's all things local makers," says Christy Campli, the owner of Growing Roots Partners, and the organizer of Good Food Fest. "It's like an epic farmers market."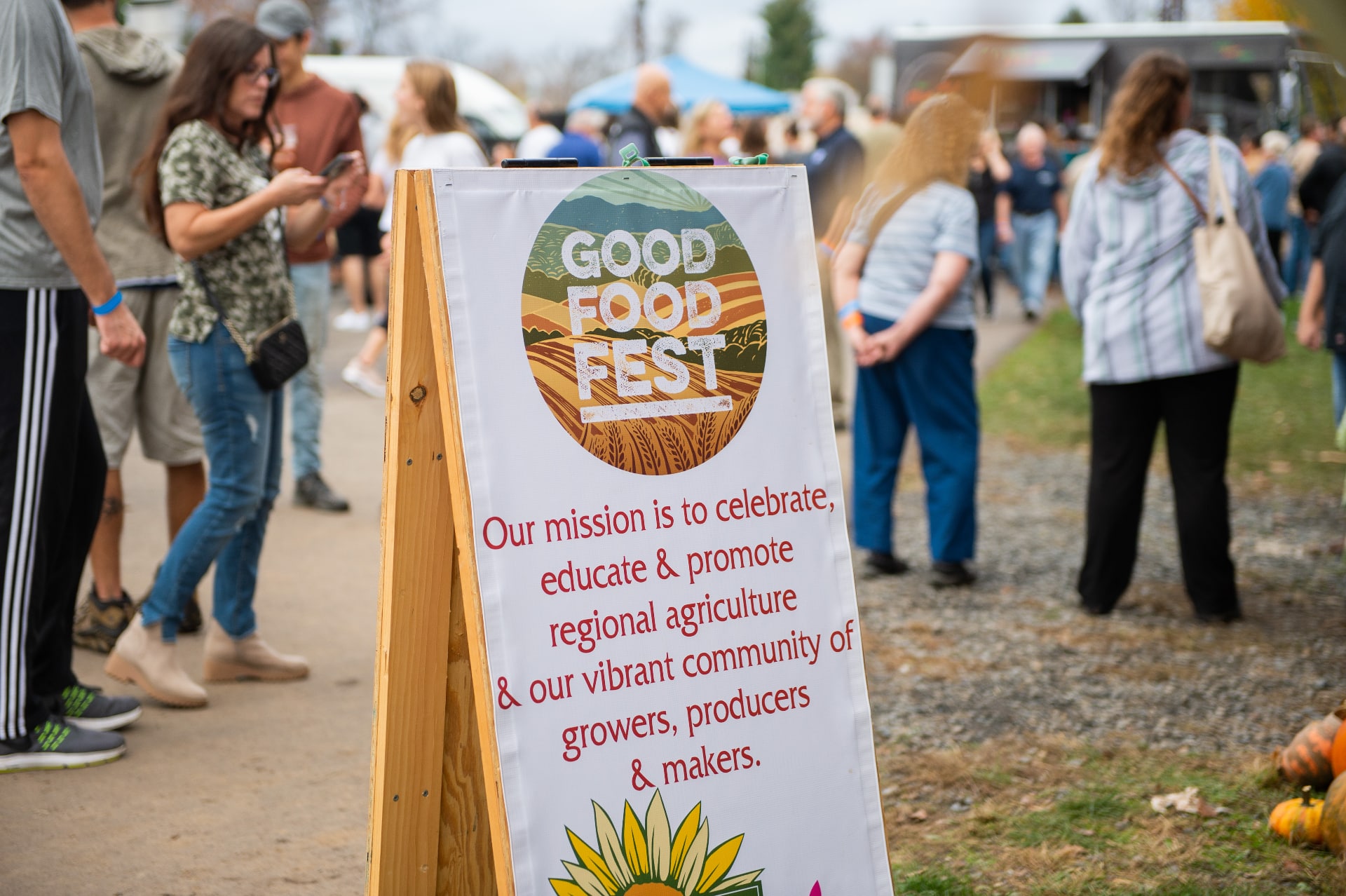 Campli knows a thing or two about farmers markets; Growing Roots operates four weekly farmers markets in Chester and Berks Counties, in Eagleview, Downington, Malvern and West Reading, PA. These markets have been quite successful, and have strong community ties; in fact, Growing Roots were the first farmers markets in Chester County to accept SNAP (Supplemental Nutrition Assistance Program) benefits. A Chester County native and passionate locavore, Campli took over operations of Growing Roots in 2021.
Good Food Fest originally came about through a partnership between Kimberton Whole Foods and Growing Roots Partners. Kimberton Whole Foods' founder Terry Brett approached Growing Roots Partners about starting the event; they teamed up and held the first annual Good Food Fest in 2019, which was very well-attended and seemed to strongly resonate with the surrounding community.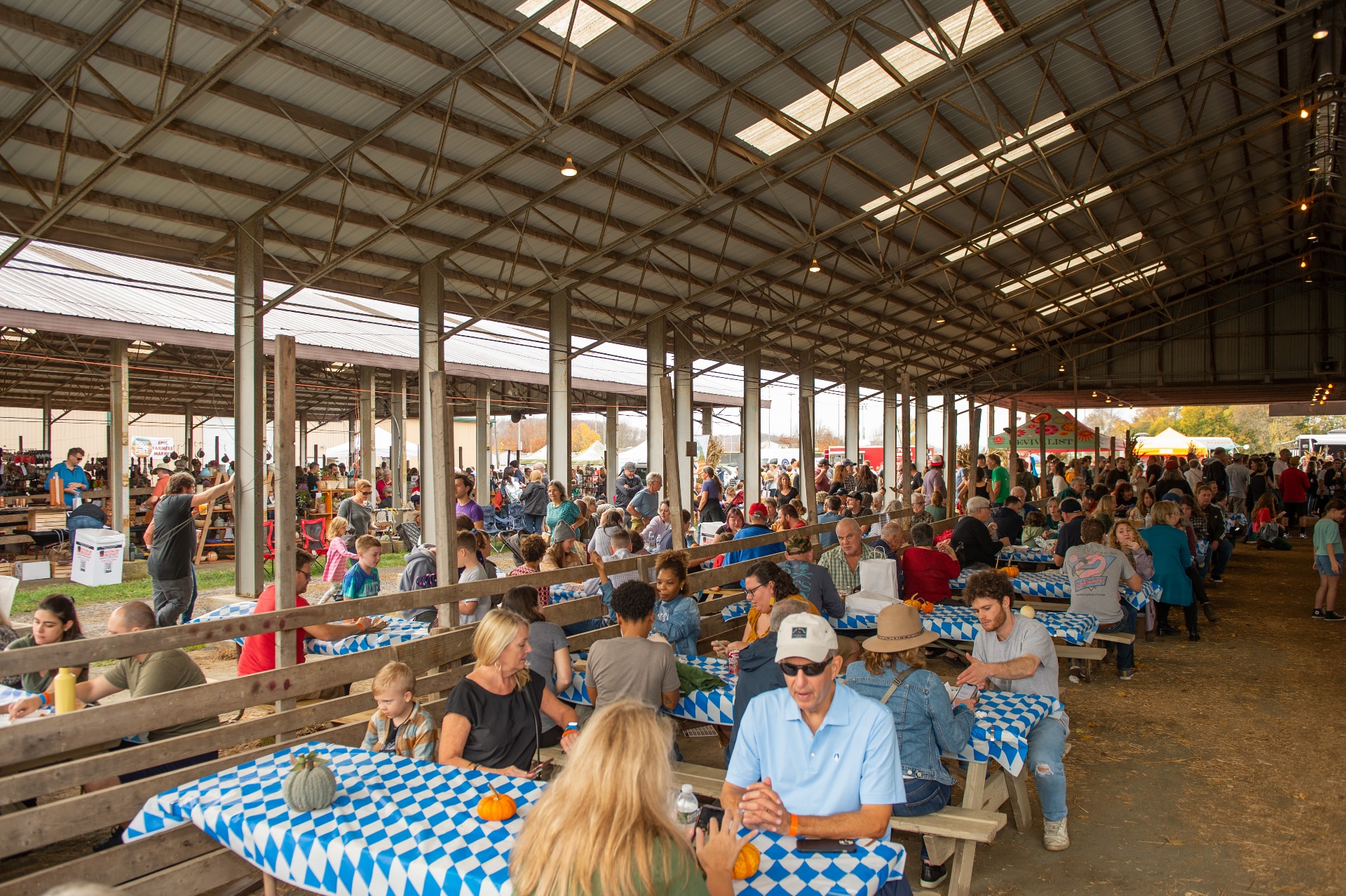 "We're so lucky to have such a rich agricultural landscape here in PA and in Chester County, with so many incredible farmers just miles away," Campli says. "Our goal is to reach people that don't shop at the farmers market every week, and to help them get to meet farmers and learn about the source of their food." 
This year, Good Food Fest is slated to be better than ever. 
The market area will host over 100 local vendors selling produce, meat, dairy, honey, baked goods, apothecary goods and more. Highlights include Happy Cat Farm, Mycopolitan Mushrooms, Sankanac CSA, Breakaway Farms, Valley Milkhouse, Katydid Hill Farm, Wild Fox Provisions, High Street Bakery, Sundry Mornings Spice Co. and PorTch Tea Kombucha, among so many others!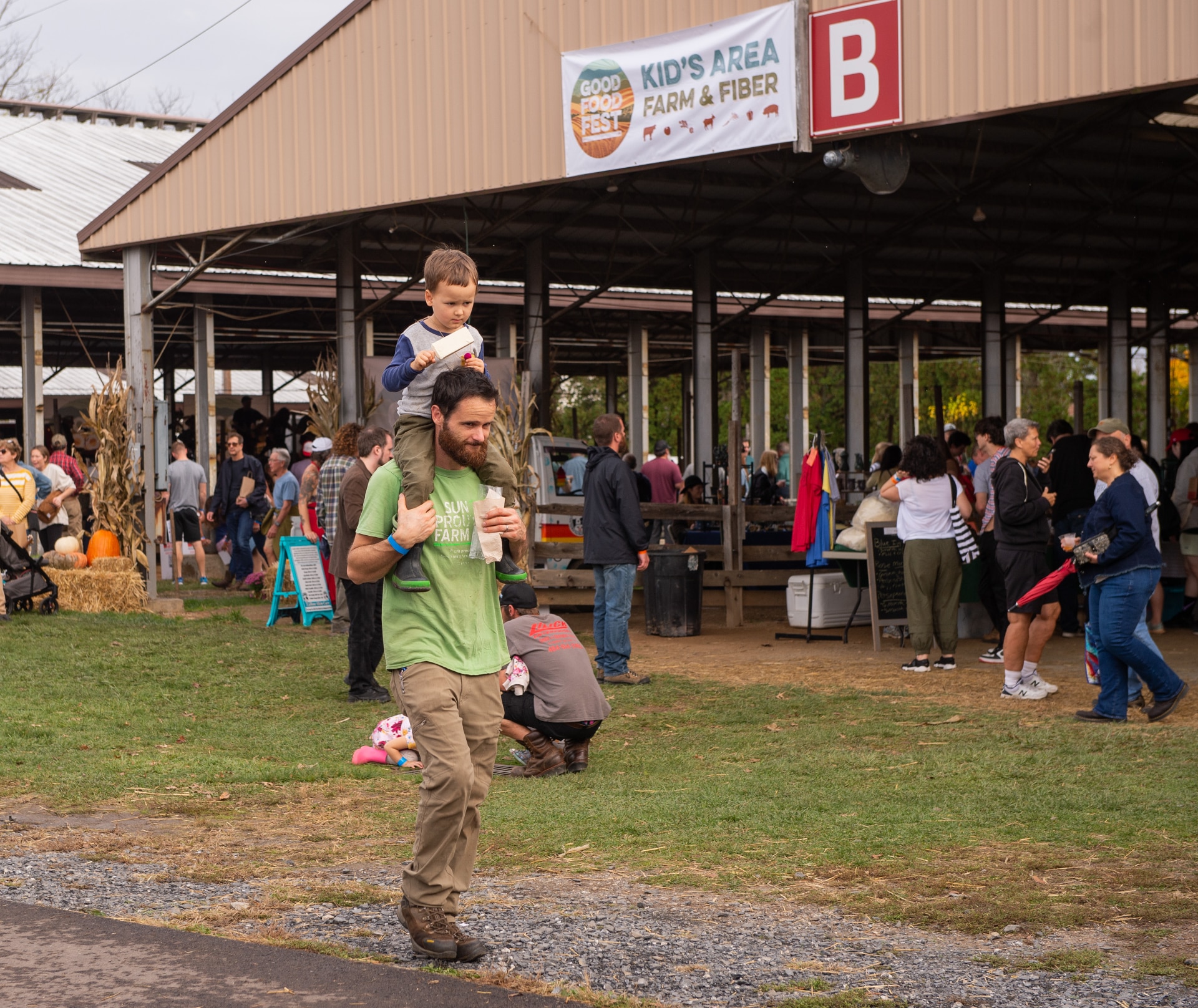 Good Food Fest attendees can also enjoy live music, kids' activities (including live farm animals), 14 food trucks and the Pouring Room, which is a beer garden with plenty of PA libations to choose from, including cider, wine and spirits. There will also be cooking demos in a tented outdoor kitchen, so even more guests can enjoy interactive culinary experiences.
"Last year, we had to work with a smaller budget and get a little scrappy," Campli notes. "This year, we're going to step things up; for instance, we got a lot more food trucks because we didn't have enough last year! But we're still going to maintain the event's charm and integrity."
Also new for Good Food Fest in 2023 is a VIP hour, which allows ticket holders to enter an hour early at 10 a.m., and includes a custom Good Food Fest branded swag bag filled with local treats. VIP tickets are $25 per person, general admission tickets are $10 per person, and kids under 12 get in free!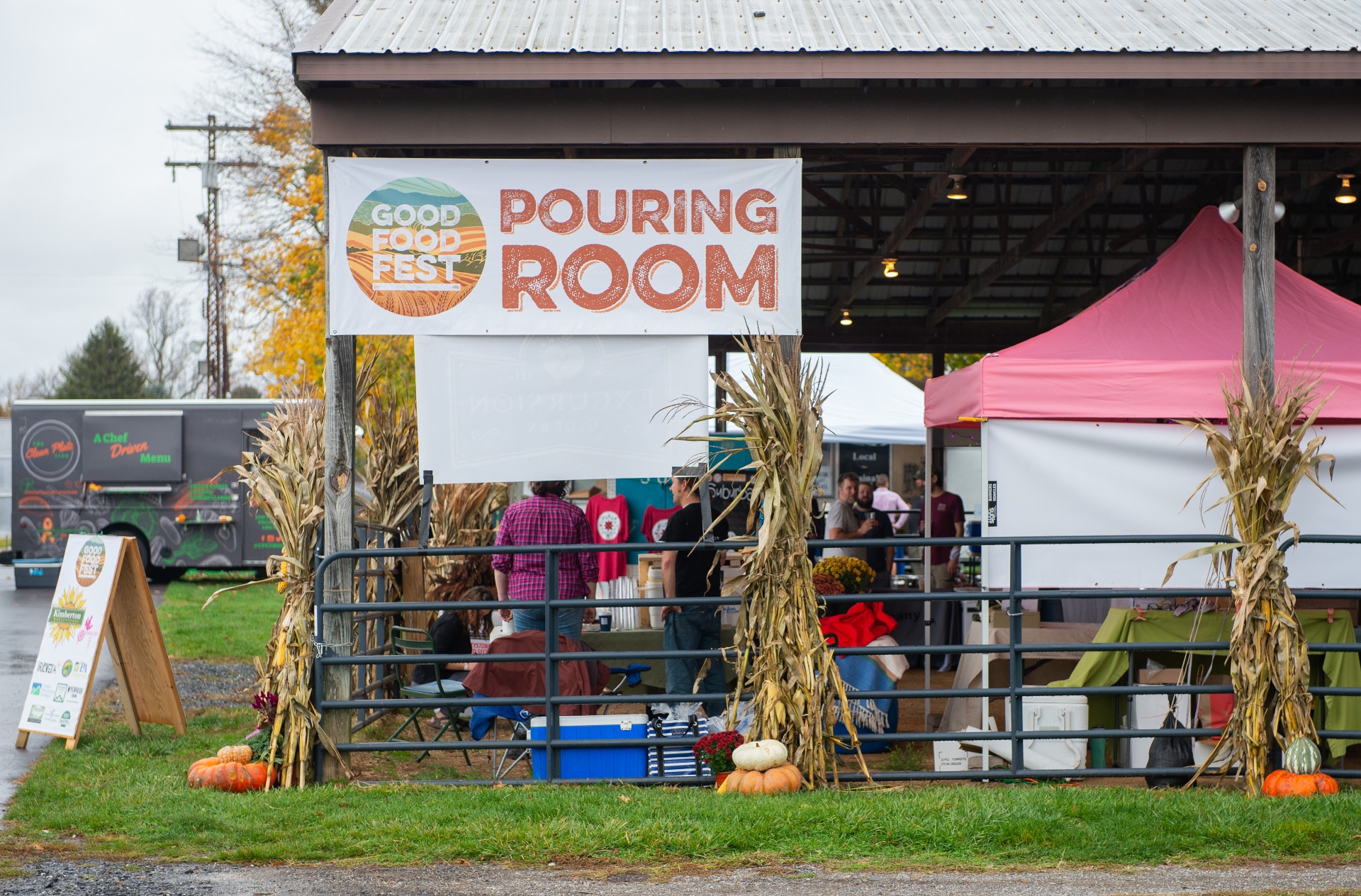 Good Food Fest is a must-attend event for anyone in the Great Philadelphia area who loves food. It will be a lovely, crisp fall day to explore all of the best that our region has to offer, with plenty of goodies to shop for, and delicious bites and sips to enjoy while there. Head here for more information, and to buy tickets!
PA Eats is proud to be a media sponsor of Good Food Fest 2023.
Photos:

Courtesy of Good Food Fest