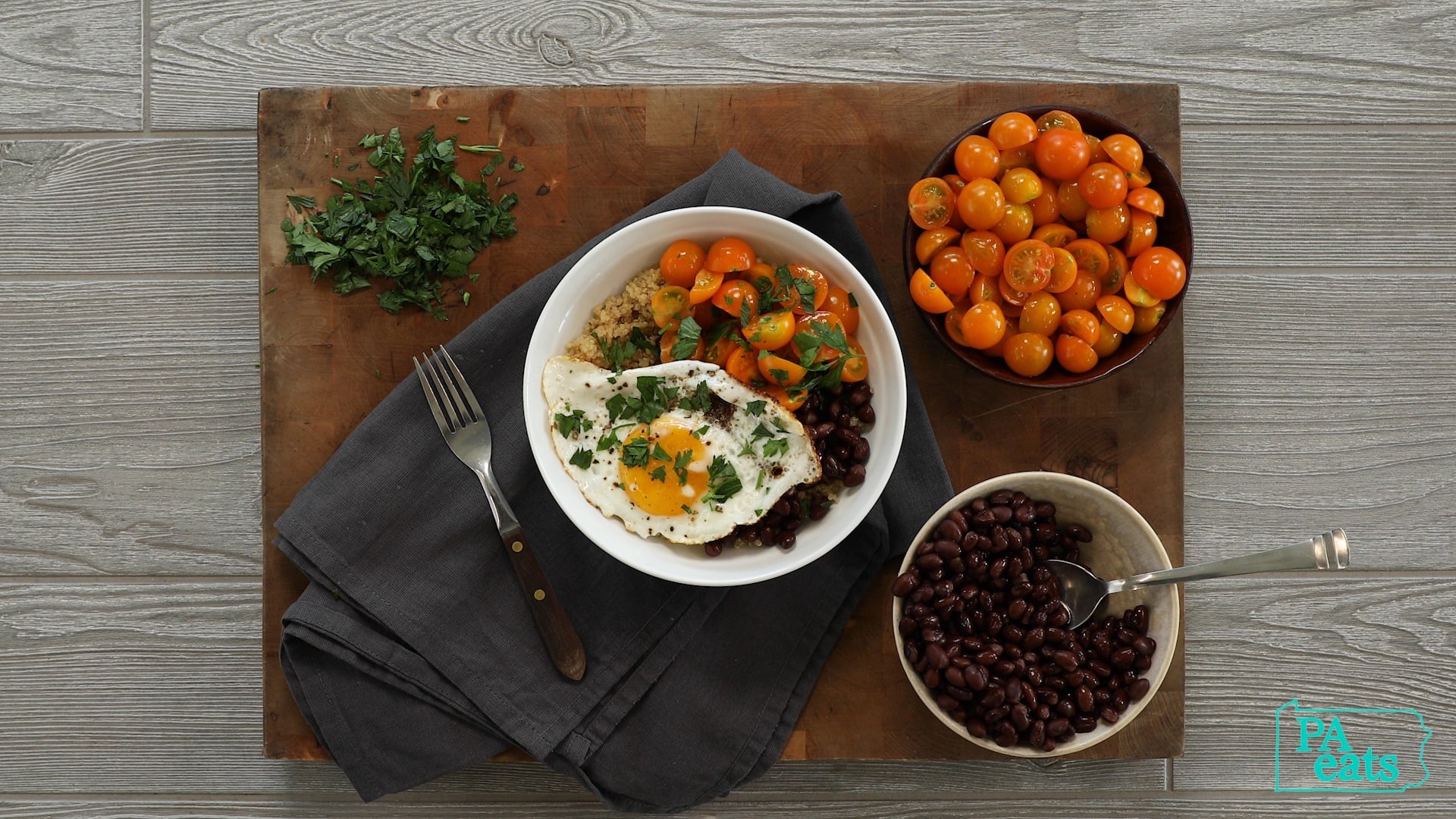 Nourish PA Volunteers

Recipe Submission Form
Our Nourish PA video and recipe series features recipes created by volunteer Pennsylvania chefs and food professionals to demonstrate how to prepare healthy, simple and affordable meals. Our goal for these recipes is to make them accessible to home cooks with any level of experience, even brand-new beginners, who may have limited kitchen supplies and pantry staples.
We're accepting recipe submissions from chef volunteers to add to this educational resource for PA residents who are struggling with food insecurity, and for organizations working to reduce hunger in Pennsylvania.
Before submitting a recipe, please thoroughly read the guidelines for submission and terms of participation. If you have any questions prior to submitting, please contact us.
Submission Guidelines
All recipes must include these required parts:
list of ingredients
step-by-step preparation instructions
prep time / cooking time
serving size yield (e.g. "Serves 4" or "Makes 6 Pieces")
Ingredients
Our partner, Feeding PA, provides the list of ingredients below that are currently abundant in PA food pantries so we can focus on those ingredients for each round of recipes. Please submit recipes that feature these or other commonly available ingredients.
Canned
Canned tomatoes
Canned salmon
Canned chickpeas
Canned white potatoes
Spaghetti sauce
Canned peaches
Canned plums
Canned pumpkin
Canned beef
Canned pork
Peanut butter
Dried
Cranberries
Lentils
Pinto beans
Split peas
Walnuts
Frozen
Chicken (bone-in)
Ground beef/turkey
Fish (pollck, catfish)
Pork products (various chops, loin, pulled)
Blueberries
Peaches
Greens
Produce
Apples
Brussels sprouts
Eggplant
Greens
Kale
Potatoes
Pumpkin
Sweet potatoes
Turnips
Winter squash (butternut, spaghetti, acorn)
Zucchini / yellow squash
Terms & Conditions
By submitting your recipe, you agree to license your work under the CC0 1.0 License. By placing your work under a CC0 public domain dedication, you are giving up your copyright and allowing reusers to distribute, remix, adapt, and build upon the material in any medium or format, even for commercial purposes.
We may credit you when we use your recipe on PA Eats, however you may not be credited when recipes are passed along to Feeding Pennsylvania, added to the Healthy Pantry website, or used by the food bank resource library.
We reserve the right to determine whether to use recipes, and we may publish or remove recipes at any time at our own discretion. We may also edit / revise any part of your recipe at any time.
You must own all intellectual property in the content you contribute. You must not submit any content not originally created by you, or any content which is not properly licensed to you by someone else for uploading or contributing.
You agree to indemnify, defend, and hold PA Eats harmless from and against any and all third-party claims, damages, losses, liability, causes of action, judgments, costs, or expenses (including, without limitation, reasonable attorneys' fees) asserted against PA Eats arising out of any claim alleging that the content you submitted infringes on any third party's intellectual property rights.