Ready to start your day with a major dose of awesome? We've taken two seemingly unstoppable wellness trends, CBD and bulletproof coffee, and combined them into a delicious and powerful way to wake up your body and mind.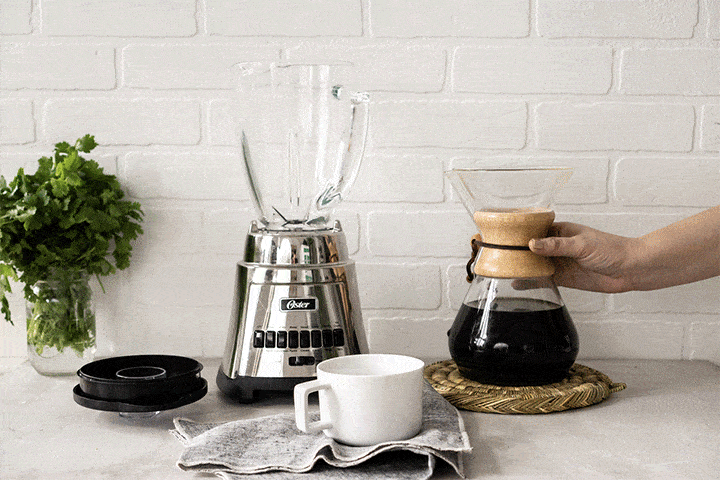 Start by brewing your favorite local coffee (we used Burlap and Bean's Peru la Florida), using whichever method you prefer. Then, add grass-fed butter and a bit of XCT oil, which is basically only C8 and C10 MCTs, which metabolize super efficiently into ketone energy.
As far as CBD goes, you can't just drop in the oil, as it won't blend properly. There are plenty of water-soluble CBD products out there, and while we haven't encountered any made in PA (yet!), we find the Barista Blend from UnCanny Wellness works great. A quick spin in the blender, and you've got an incredible elixir to keep you alert and de-stressed and fight off those pesky 10 a.m. snack cravings!
CBD Bulletproof Coffee
| Prep Time | Cook Time | Total Time |
| --- | --- | --- |
| 5 min | min | 5 min |
Ingredients
10 ounces freshly brewed Burlap and Bean Coffee (or your favorite locally roasted coffee)
1 tablespoon grass-fed butter
1 teaspoon XCT oil
1-2 scoops Uncanny Barista Blend water-soluble CBD
1/2 teaspoon ground cinnamon
Method
Let coffee cool for a few minutes before pouring in blender jar. Add butter, XCT oil, CBD powder and cinnamon. Blend on medium speed until frothy.
Pour into a mug and serve warm.