Moon milk, aka golden milk, is the grown-up version of warm milk before bed. Cow milk contains an amino acid, tryptophan, that can help you feel drowsy, but many of the versions you'll see out there (including ours) opt for alternative milks. But no matter — we find that any warm beverage, be it hot tea, a hot toddy or moon milk, ushers us into a pleasantly sleepy zone before bedtime.
Our moon milk contains a heady blend of spices inspired by Ayurveda traditions: turmeric as an anti-inflammatory and antioxidant, ashwagandha to reduce anxiety and stress, cinnamon to lower blood-sugar levels, ginger and cardamom for digestive support, and nutmeg for calming. Black pepper lends a bit of spicy depth, and coconut oil gives the drink a wonderful, creamy body.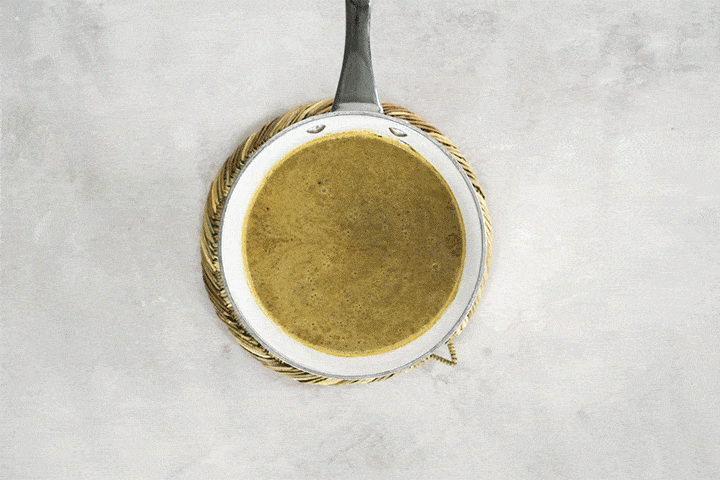 Then, we add a touch of honey or maple syrup for sweetness (omit if using an already-sweetened nut milk), and for an extra boost of bedtime bliss, a few drops of CBD oil. CBD, a non-psychoactive element derived from hemp plants, has been credited with dozens of health benefits, but two that may be especially helpful at bedtime are its anti-anxiety properties and pain-relief. Achy joints, menstrual cramps, headaches or sore muscles obviously make it hard to get comfortable in bed and settle in for sleep, and the internal chatter of a wound-up mind can be just as bad.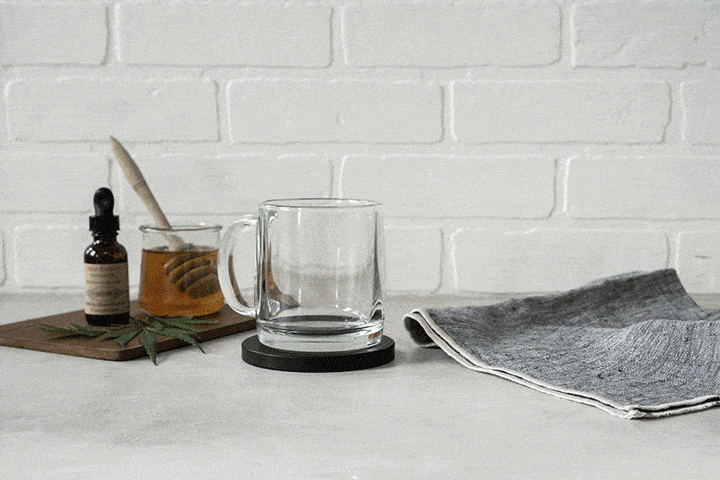 CBD can take a little while to digest, so we suggest brewing up a cup of moon milk an hour or so before bedtime, putting the phone down and grabbing that book you've been meaning to finish, and then curling up for, hopefully, a peaceful, restorative night's sleep.
P.S. If you're looking for CBD oil and products, we've found it in plenty of health food stores in PA (Philly and Pittsburgh even has their own CBD shops!), so there's no need to shop online.
CBD Moon Milk
| Prep Time | Cook Time | Total Time |
| --- | --- | --- |
| 0 min | 10 min | 10 min |
Ingredients
1 cup unsweetened almond or cashew milk
1/2 teaspoon ground cinnamon
1/2 teaspoon ground turmeric
1/2 teaspoon ground ashwagandha
1/4 teaspoon ground cardamom
1/4 teaspoon ground ginger
1/4 teaspoon ground nutmeg
Freshly ground black pepper
1 teaspoon virgin coconut oil
1 teaspoon raw PA honey or maple syrup
10-12 drops CBD oil
Method
Combine nut milk, cinnamon, turmeric, ashwagandha, cardamom, ginger, nutmeg, and black pepper in small saucepan over medium heat. Bring to simmer and stir in coconut oil. Continue to simmer for 5-10 minutes, until warmed through.
Remove from heat and stir in honey and CBD oil.