By this point, it seems almost impossible that avocado toast was ever not a thing. While it's pretty incredible that a few simple ingredients — toasted bread, smashed avocado, salt and pepper — together have become such a culinary icon, it also makes sense. The combination of the creamy, fatty, sweet richness of this lovely fruit on top of a burnished slice of crusty bread proves that these ingredients are just natural BFFs.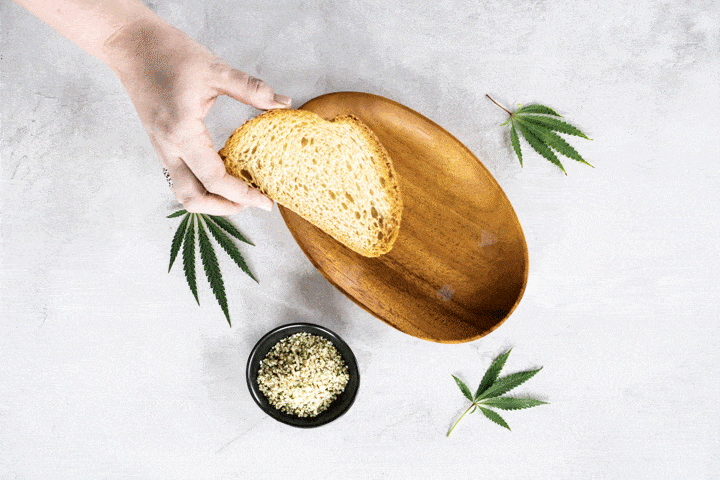 And the best part? You don't have to go to a coffee shop or an all-day cafe to get a deluxe version of avocado toast. Our kitchen team has developed a gorgeous, silky turmeric tahini sauce, spiked with hemp seed oil, which is a great source of polyunsaturated and essential fatty acids. Once this is whisked up, toast some artisan bread from your neighborhood bakery, top with local eggs (we like 'em poached), drizzle with the sauce and sprinkle on salt, pepper and hemp hearts. You can find hemp seed oil and hemp hearts at your neighborhood health food market, or order from a company like EVO Hemp, a Colorado-based company that ships to Pennsylvania!
Hemp Avocado and Egg Toast with Turmeric Tahini Dressing
| Prep Time | Cook Time | Total Time |
| --- | --- | --- |
| 15 min | 15 min | 30 min |
Tahini Dressing
Ingredients
1/4 cup EVO hemp seed oil
1/4 cup tahini
2 tablespoons water
3 tablespoons fresh lemon juice
1 teaspoon turmeric powder
2 cloves garlic, minced
1/2 teaspoon kosher salt
1/4 teaspoon black pepper
Method
Combine all ingredients for dressing in a medium bowl and whisk until smooth. Adjust seasoning to taste.
Toasts
Ingredients
4 thick slices artisanal PA bread, toasted
2 ripe avocados, halved and seeded
4 large PA eggs, poached, fried or scrambled
2 tablespoons EVO hemp hearts
Kosher salt and pepper, to taste
Method
Divide avocado evenly among toast slices and smash with fork. Top avocado with eggs and season with salt and pepper.
Drizzle turmeric tahini dressing over toast and top with hemp hearts.