On a quest to find the best carb-y treats in PA, we're interviewing a series of local bakers, pastry chefs, bread masters and dough whisperers. If you know a baker who should be featured, let us know at [email protected]. 
Not every pro baker has a storefront bakery, or even a food truck or stand at a farmers market. In fact, in this age of on-demand-everything, some have moved to online ordering and delivery services, to cut out all of that overhead, and get their breads directly into the hands of their fans and customers. One such company is Nord Bread, a relatively new startup (founded in June of 2018) in Doylestown, PA. Based almost entirely on Instagram — nope, they don't even have a website — owner Bianca Saracini and her husband Danny craft naturally leavened sourdough loaves, and they sell them each week in a hyper-modern, creative fashion.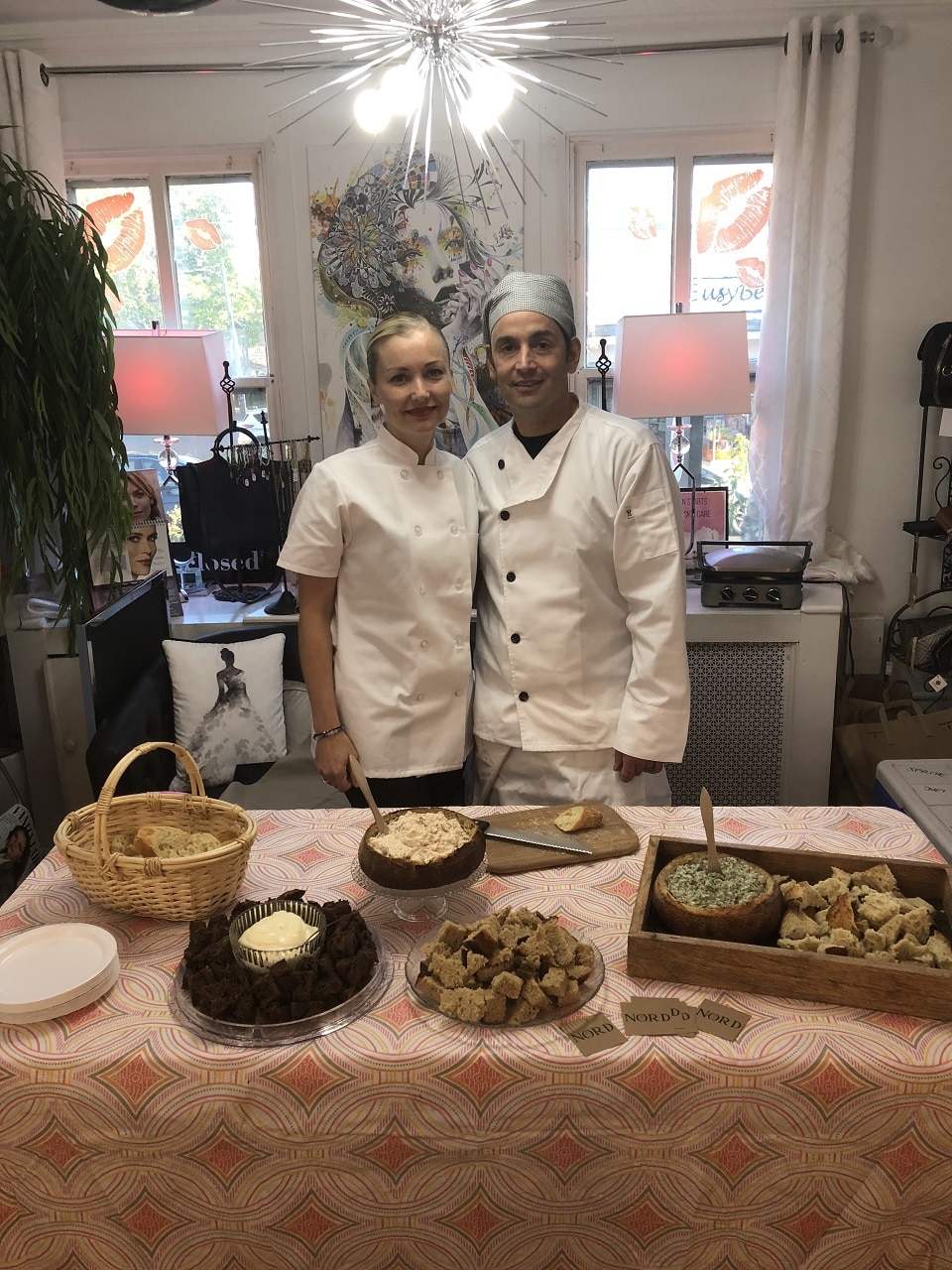 Curious to learn more about Saracini, her baking methods and this unconventional business model, we asked a few questions to dig deeper into Nord Bead.
PA Eats: What did you do before Nord? Have you been a professional baker for a long time?
Bianca Saracini: I was a hairstylist for almost 25 years, and it wasn't until April 2018, when I tore my rotator cuff, that I was forced to retire. I started experimenting with making sourdough breads — the first four weeks, I used just one arm as the other one was in a sling.

Danny is in the construction business and when he isn't on a job, we work side by side. Both of us have always loved cooking and have been known to host killer dinner parties, but neither of us had any prior baking experience before [this].
It seems like a lot of your business happens on Instagram. How important is social media to Nord Bread?
Social media is such an amazing tool to have when trying to launch a business! Having had to build a clientele the "old-fashioned" way when I started doing hair in the late 90's, I feel like I have the advantage of both using the relationships I built with my clients over several decades, combined with the use of social media. Social media also gives us the opportunity to take people along for the ride, the ups and downs of trying to start a business. I think people enjoy being a part of it with us.
How can people buy bread from you?
Orders can be placed thru Messenger, or our email address, [email protected]. I also visit two amazing salons (Salon Zen in Warrington and Blue, a hair studio in Huntingdon Valley) that I worked in over the years, on a bi-weekly basis. Those two places are designated pick-up spots for people who don't fall into our free delivery zone of Doylestown. We also have been invited to do several "pop ups" throughout the Bucks County area.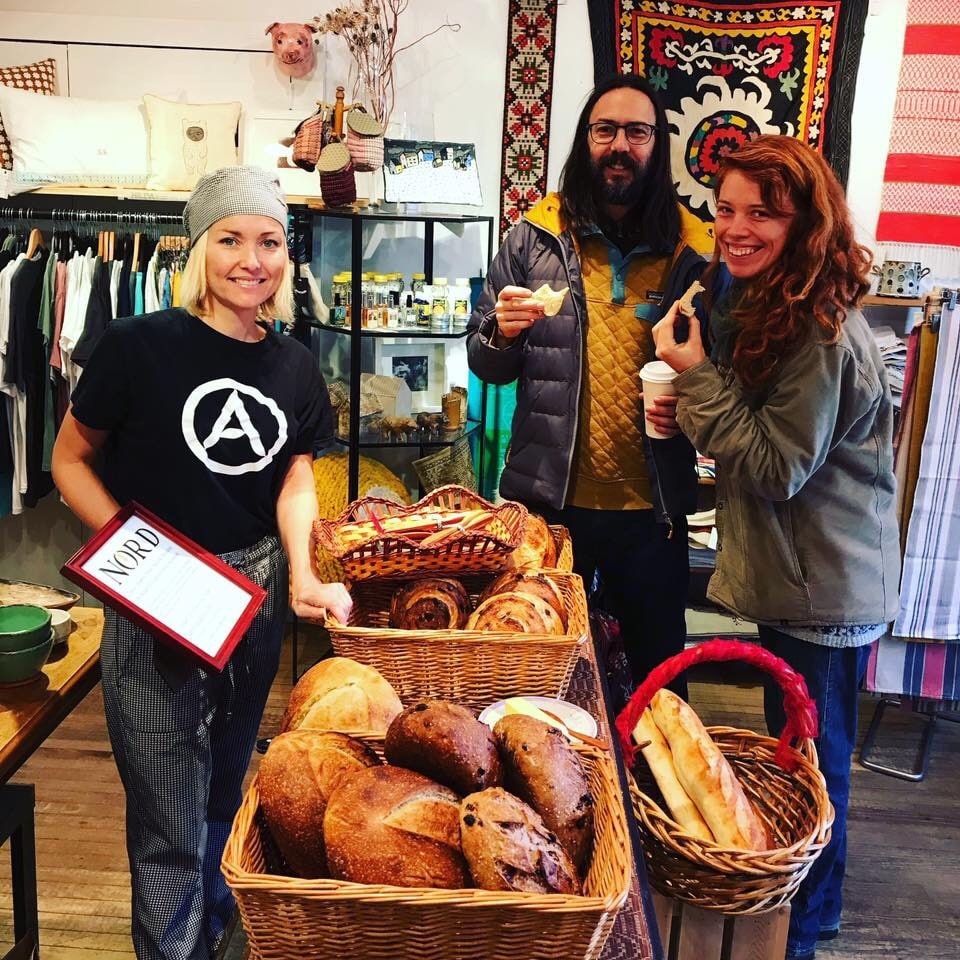 Can you talk about naturally leavened bread? Why is this the method you use? How is it different from bread you might get at the grocery store?
Naturally leavened bread is bread that solely relies on a wild yeast fermentation to create the rise of the bread. What attracted me to sour dough bread is how well-tolerated it is by people with gluten sensitivities. I had been gluten-free for several years, along with members of my family and some co-workers. Using organic, chemical-free flours, no commercial yeast and a long, cold fermentation or proof before baking, we have found that people who haven't been able to eat bread without having reactions in the past have been able to enjoy our breads.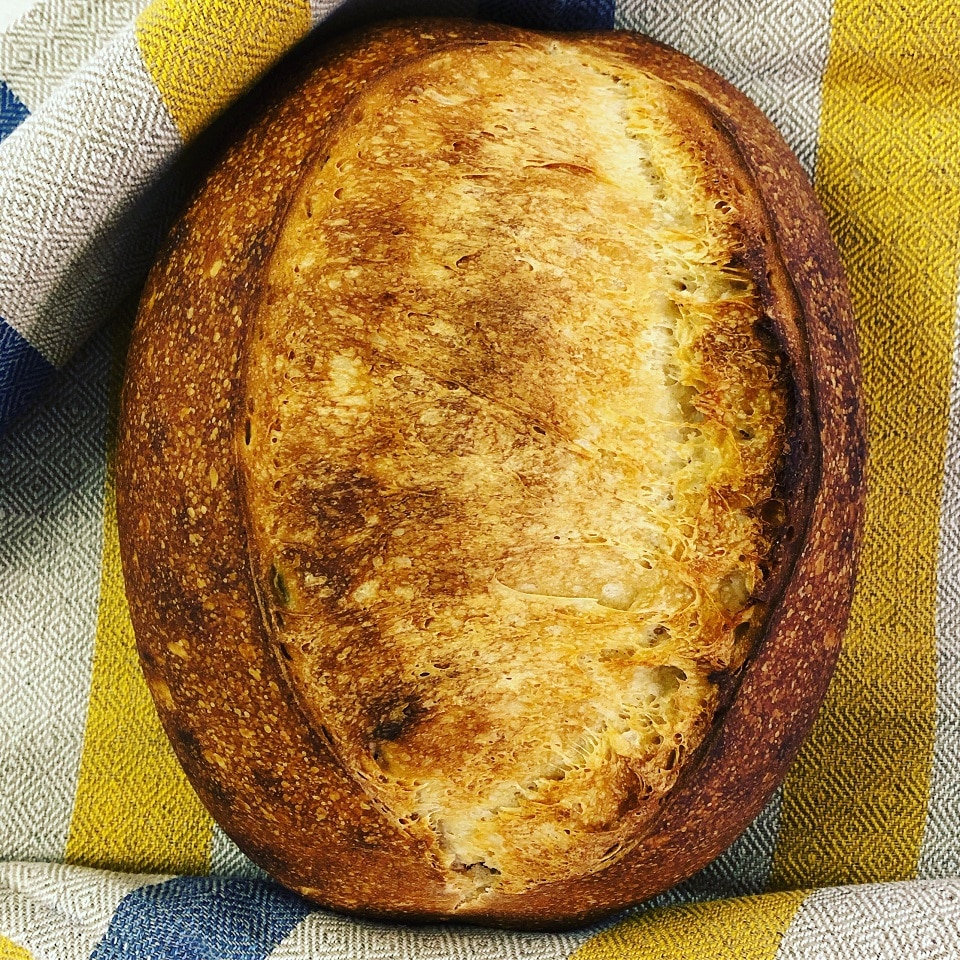 This is the part of baking sourdough that really excites me: educating people about the benefits of sourdough, bringing people back to bread and going back to the old-fashioned way of doing things. How our bodies process this bread is a completely different way than store-bought bread that is mass-produced, stripped of all nutrients and then fortified to try to replace the nutrients. Most people who think they have a gluten intolerance could be reacting to any number of things in commercial bread. I could nerd out on this subject all day long!
Do you remember the first sourdough bread that you tried or tasted? What impression did it make on you?
Yes! My cousin in Sweden owns a bakery, and tasting his sourdough breads was so exciting, especially after eating awful gluten-free breads for several years. The flavor and texture of handmade breads can't compete with commercially made breads. A loaf of our bread takes 24 hours from start to finish — it's a real labor of love.
How do you come up with your bread flavors? What inspires you?
I draw from different flavor profiles that I have found in food from all over. I grew up in a very Swedish household, so my love of cardamom comes from Swedish pastries! Mostly I just try to push people's boundaries a bit, and I love when someone discovers a new flavor or spice.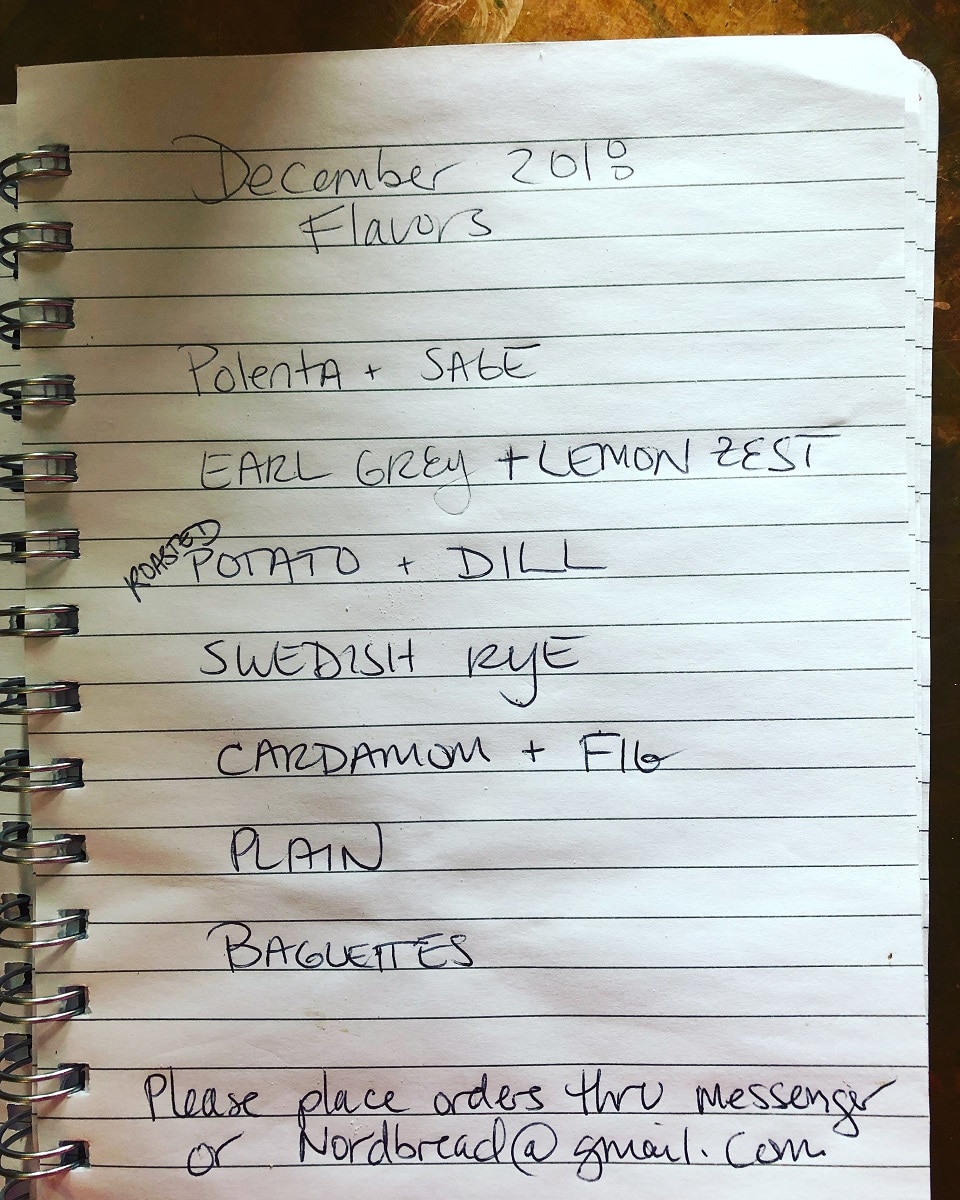 Do you have any exciting plans for the future that you can share with us?
With our business being in its infancy, I feel like it's all so new and exciting! Our ultimate goal/dream is to have a bread truck, kind of like an ice cream truck, and when people hear the music they will come running calling, "The bread people are here! The bread people are here!"
To order loaves of this beautiful bread, or just to follow along on Bianca and Danny's journey, keep up with Nord Bread's journey via Instagram!