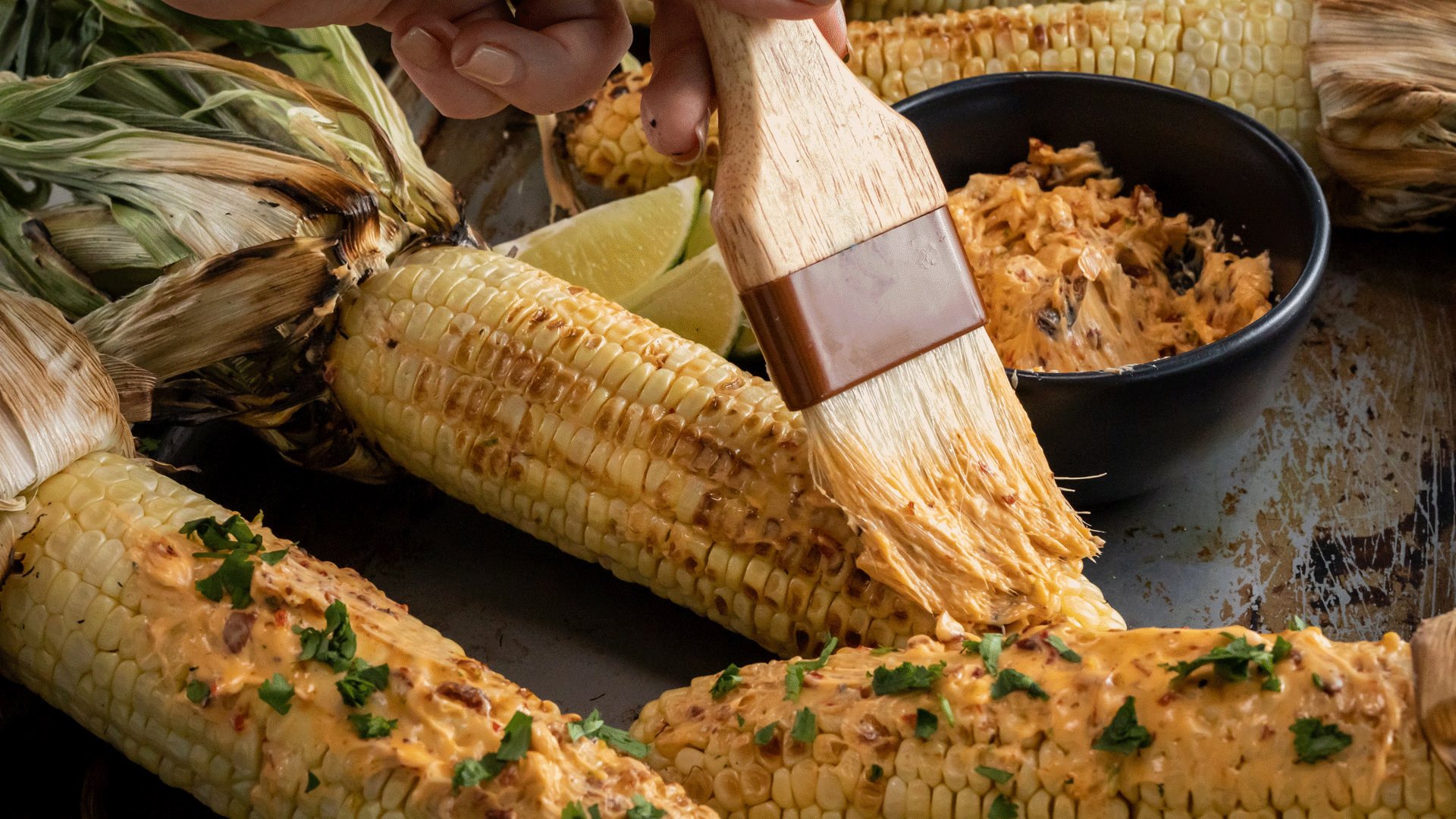 Nothing screams late summer quite like sweet Pennsylvania corn fresh from the grill. Add a huge dose of flavor with a chipotle spiced compound butter, for a smoky, savory, seasonal delight. To pick the best ears of corn, head to the farmers market (grocery store corn just won't cut it!) during peak season. Resist the urge to peel the silk back; this dries the corn out and exposes it to insects. Instead feel around for plump heavy ears, with sticky brown tassels, not black or dried out ones. Run your fingers down each side of the ear to feel for missing or mushy kernels, and know that even if the corn you bring home isn't completely perfect, it will still be perfectly delicious!
PA Grilled Corn with Chipotle Butter
| Prep Time | Cook Time | Total Time |
| --- | --- | --- |
| 15 min | 10 min | 25 min |
Ingredients
24 ears PA sweet corn
1/2 cup unsalted butter, room temperature
1 canned chipotle pepper, seeds removed and finely chopped
2 tablespoons adobo sauce
Juice from 1 lime
2 cloves garlic, minced
1 tablespoon fresh cilantro minced, plus more for serving
Pinch kosher salt
Crumbled Cotija (or feta) cheese for serving
Method
Preheat grill to medium-high heat. Peel husks back from corn and remove small fibers. Grill corn on all sides until golden brown, about 10 minutes total.
While corn grills, combine butter, chipotle pepper, adobo sauce, lime juice, garlic, cilantro and salt until combined.
Remove corn from grill and brush with chipotle butter. Top with Cotija cheese and cilantro.