Shopping at a farmers market is one of the best ways to eat locally grown and locally made foods while supporting your regional economy. And at this point, farmers markets are pretty much ubiquitous — which is awesome — and some farmers markets even take place all year-round. Props to you if you've braved the cold and the rain to hit up your local farmers market each week!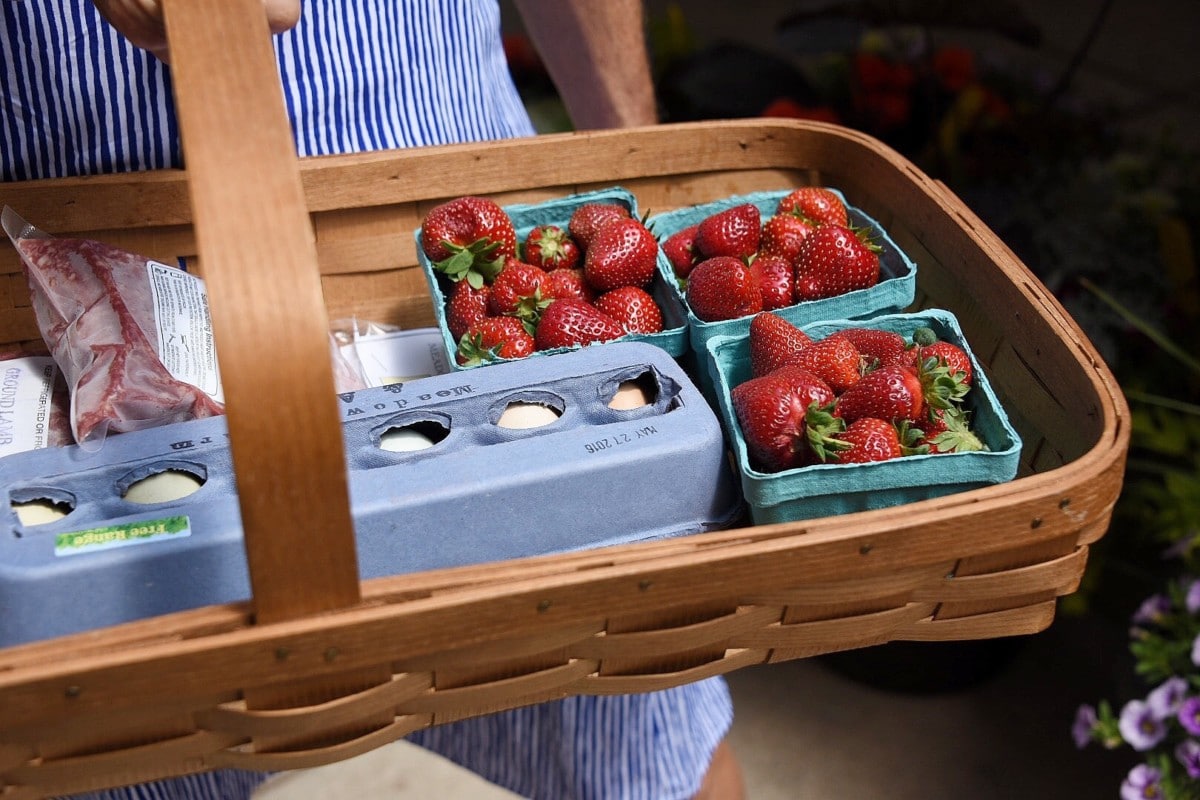 Though there are farmers markets to explore in so many communities in Pennsylvania, there are some that go above and beyond and that are definitely worth a visit. We're talking food trucks, entertainment, a huge selection of produce and artisan goods, and more! Before you go, we do encourage you to visit each market's website or Facebook page to double check their hours, dog/pet policies, seniors-only shopping hours, special events and so on.
Here are 16 PA farmers markets that you just can't miss this year:
Northeastern PA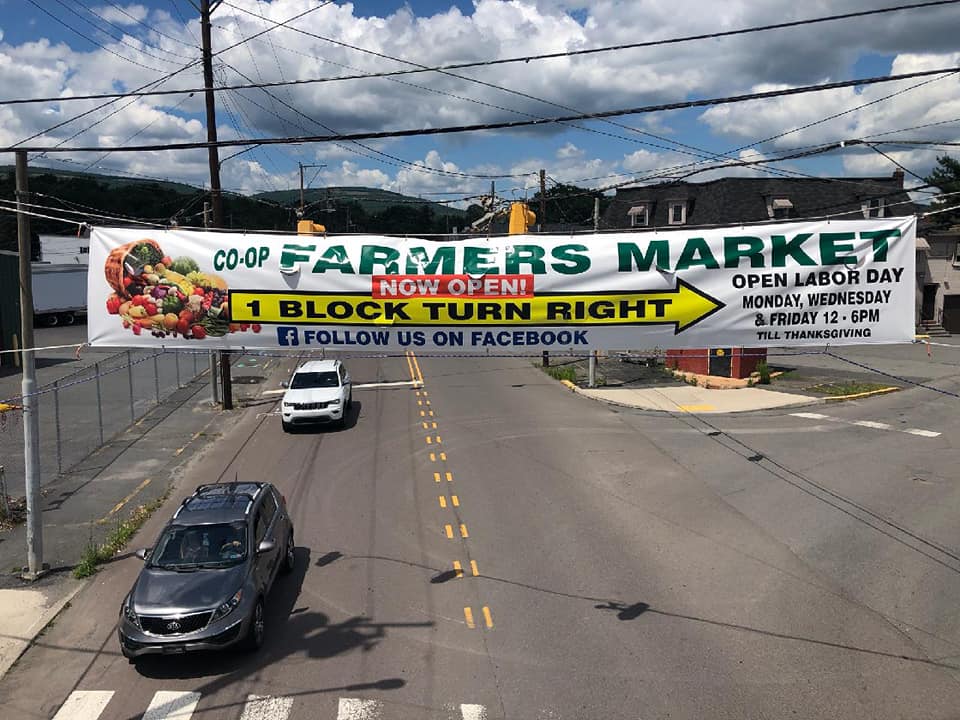 Co-Op Farmers Market is a true treasure for locavores in NEPA (Northeastern PA). Co-Op is a strict grow-your-own farmers market, bringing fresh foods direct from farms to shoppers! Owned and operated by farmers, its season begins each year in mid-July (July 18 in 2022), and then continues all the way until Thanksgiving, with operating hours on Monday, Wednesday and Friday, from noon to 6 p.m. Dozens of vendors populate this open-air market which is located right in downtown Scranton. The farmers offer fruits, veggies and herbs, as well as artisan goods, like breads, jams, honey, candy and flowers. If you want to truly shop by season, the farmers market website offers a helpful PDF to download that lays out when dozens of types of produce will be available throughout the calendar year. Co-Op Farmers Market provides a lively social scene, too, with weekly special events, like canning and food preservation demonstrations, visiting nurses, music and more! 900 Barring Ave., Scranton; (570) 961-8251.
Wilkes-Barre is also home to an excellent outdoor farmers market, which sets up in the Public Square downtown every Thursday from 10 a.m. until 4 p.m. The 2022 season runs from June 30 to November 17, and the array of local produce and goods (including delicious honey from Bee Keeper's Daughter) is amazing! This year, there will be live music between June 30 and September 1; keep an eye on the market's Facebook page for more info and updates. 2 Public Sq., Wilkes-Barre; no phone.

The Pittston City Farmers Market also runs from early-July through Thanksgiving, with plenty of gorgeous PA produce and artisan goods, like rustic loaves from Beta Bread Bakery and maple syrup from Radle Farms. Kids aren't left out of the fun: There are frequent, free activities for kids, like storytime, as well as live music. Find the market every Tuesday from 9 a.m. to 2 p.m. off South Main Street, in the same lot where the famous Tomato Festival is held. South Main St., Pittston; (570) 655-6140.
Lehigh Valley
On Saturdays, from June 4 through October 15, 2022, expect to find the charming Bethlehem Rose Garden Farmers Market humming with activity. Vendors selling produce and local goods set up around the park from 9 a.m. to 1 p.m. so locals can load up on fruits and veggies, local honey, free-range meats, cheese and dairy, and specialty products like kombucha, coffee, pierogi, fruit pies and more! 8th Ave. & W. Broad St., Bethlehem; no phone
The Emmaus Farmers Market is a local weekly gathering, with the goal of "providing the community with safe, local, highly nutritious produce while educating on the benefits of supporting local agriculture to preserve farmland." It operates rain or shine on Sundays from 10 a.m. to 1 p.m., from May through November, and it keeps going through winter, the the hours change. December through April, the market switches to the second and fourth Sundays from 10 a.m. to noon. The array of vendors is impressive; all of them are located in Pennsylvania within 75 miles of the market, and everything sold at the market must be grown or made by the person selling them. Triangle Park, Emmaus; no phone.
Southeastern PA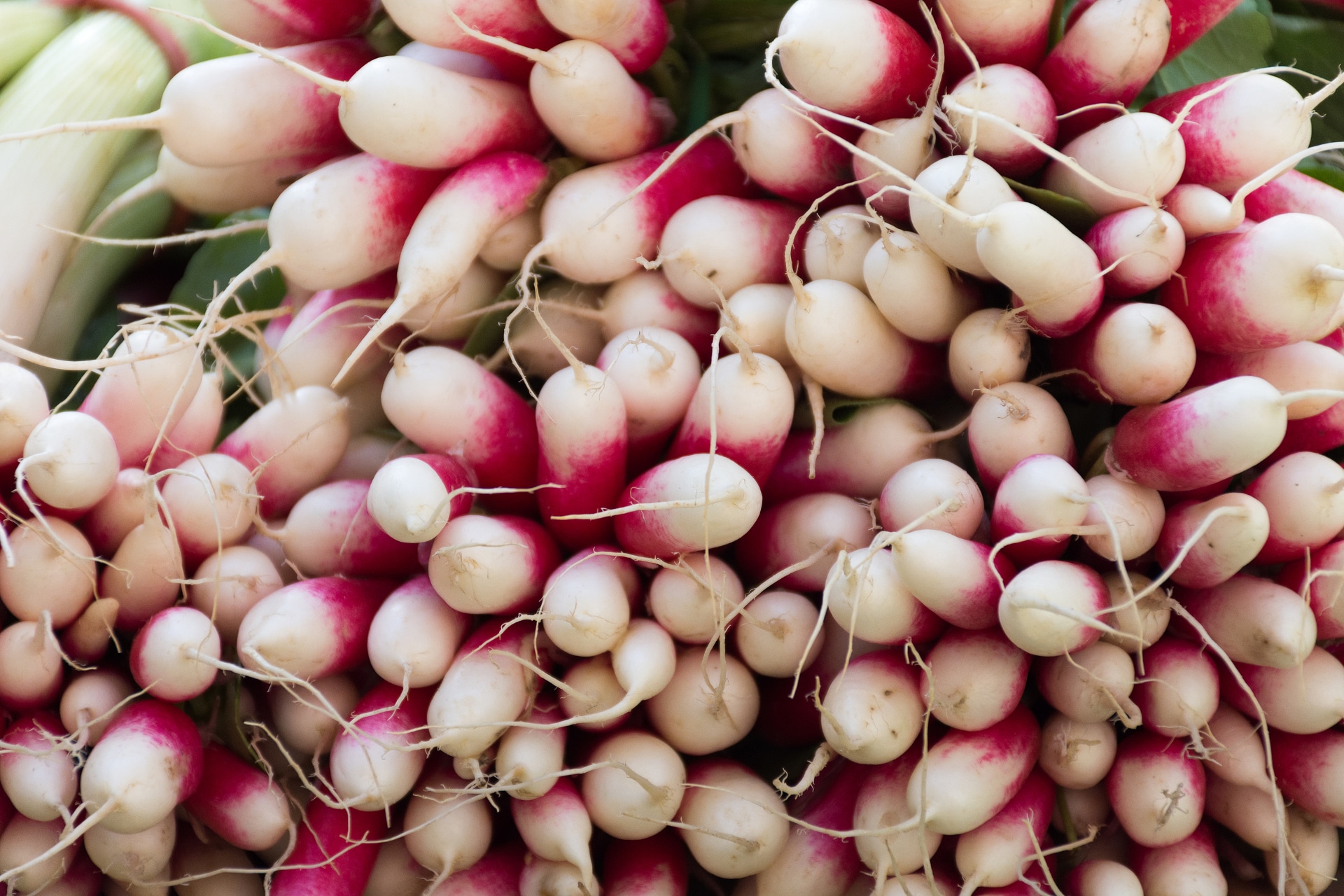 Ambler, PA is a quaint, tight-knit town, and its local farmers market carries that vibe through each week. Every Saturday from 9 a.m. to 1 p.m., vendors and neighbors meet at the corner of Butler and Maple Avenues at the SEPTA train station, starting the weekend off right with peak-season produce and locally made wares. Every farm stand accepts FMNP and WIC Program vouchers, and most accept credit or debit cards, which comes in handy when you're low on cash. Sign up for the market's email newsletter to find out which vendors will be in attendance each week, and for updates on events. 29 W. Butler Ave., Ambler; (215) 733-9599.
In West Philadelphia, the Clark Park Farmers Market is an institution — this year-round market has been running since 1998! Every Saturday, from 10 a.m. to 2 p.m., you can find pretty much the entire neighborhood there, strolling among the vendors, chatting up the farmers and cheese makers, and laying out blankets to sit and enjoy some of their purchases, like Amish whoopie pies, iced coffee and cheese and crackers, in the sunshine. Food trucks pull up to offer bites, like breakfast tacos and banana whips, and the nearby playground helps little legs expend some energy. Don't forget your reusable tote and some cash, as a few of the vendors don't accept credit cards. 43rd St. and Baltimore Ave., Philadelphia; no phone.
In Philly's swank Society Hill neighborhood, Headhouse Farmers Market is widely considered one of the best in the area. It's not uncommon to see the city's most well-known chefs shopping the stalls for Asian pears, charcuterie, craft cider and other wares you might not find in other markets. There's actually not much you won't find in this historic covered pavilion: fresh oysters, herbal tinctures, foraged mushrooms and local whiskey are just a few of the options from the huge selection of beautiful produce and goods that are available at this bustling Sunday market. It's held year-round from 10 a.m. to 2 p.m. 2nd & Lombard Streets, Philadelphia; no phone.
Chester County is home to incredibly fertile farmland, and you can shop the best of the local crops at the Kennett Square Farmers Market. The winter market sets up every other Friday from 3:30 to 5 p.m., and then the farmers market begins weekly starting in May, with hours from 3 to 6 p.m. Now in its 23rd year, this community staple welcomes farmers and vendors from the area, including Flying Plow Farm (chicken, eggs, grass-fed beef and veggies), Brandywine Bee Company (local, raw honey), Valentine Chocolate Co. (fancy chocolates) and so many more. Note that on market days, customers can park for free in the lot adjacent to the market or at 226 Birch Street (west side of building). 401 Birch St., Kennett Square; 610-444-8188. 
The Downingtown Farmers Market is a bustling, lively atmosphere every Saturday in Kerr Park (by the gazebo on Pennsylvania Avenue). The market schedule depends on the season: this year, it opened on May 7, and is open every Saturday through December from 9 a.m. to 1 p.m. Find locals, and folks from the surrounding communities, out and about shopping for local produce, dairy, baked goods and products. Downingtown Farmers Market accepts EBT purchases with any of the participating producers, and is a participant in Chester County Foods Bank's Fresh2You program. For safe, convenient shopping, you can place pre-orders directly with the farmers and food makers through the farmers market website! 28 E. Pennsylvania Ave., Downingtown; (610) 836-1391.
South Central PA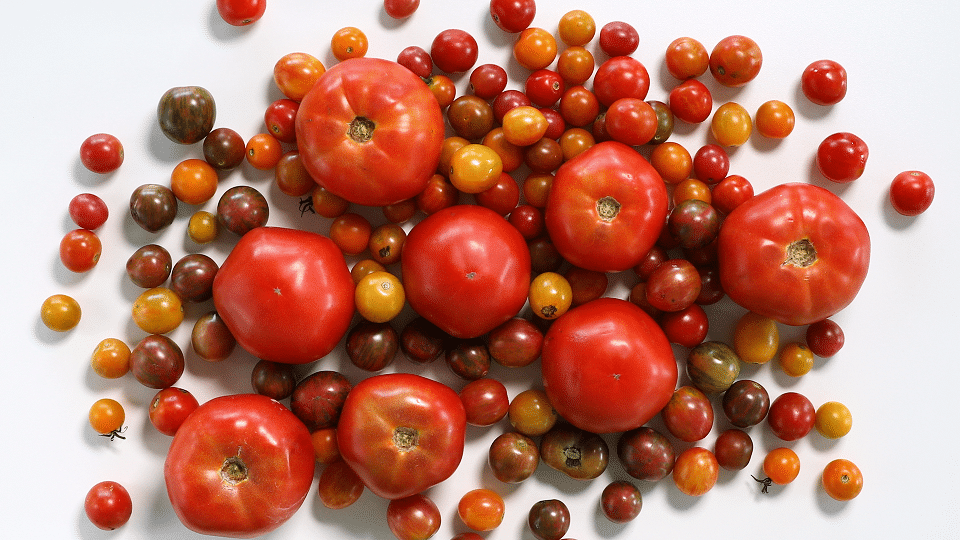 Roots Country Market isn't quite like the other weekly, pop-up-style farmers markets listed here, but it is such a fun, immersive place to visit, we had to add it to our list. This indoor/outdoor market was founded in 1925 by A.W. Root as a poultry auction. It now offers fresh, local produce, dairy, PA wine, a live animal auction, crafts, jewelry, and seriously so much more. It's important to note that it is only open on Tuesdays, from 9 a.m. to 9 p.m., April through October, and 9 a.m. and 8 p.m., November through March. In addition to food shopping, there are all sorts of events, including frequent antique and flea markets, car shows, and chili cook-offs! 705 Graystone Rd., Manheim; (717) 898-7811.
The PA Open Air Farmers Market has been doing its thing since 1974! It runs May through Nov, rain or shine, on Tuesdays and Fridays from 9 a.m. to 4 p.m. in the Farm Show parking lot. A group of 25-plus vendors include farmers and producers offering fresh-picked produce, as well as European-style breads, wine, ice cream, cheese, homemade baked goods, pasture-raised meats, poultry, eggs and more. You can also find a bounty of Pennsylvania-grown native plants, perennials, annuals, herbs and hanging baskets to help spruce up your garden. Troutman's food truck provides hot food, which can be enjoyed at the picnic tables on site or under a shady tree, picnic-style. Parking is always free for market customers. 2300 N. Cameron St., Harrisburg; (717) 512-4187
North Central PA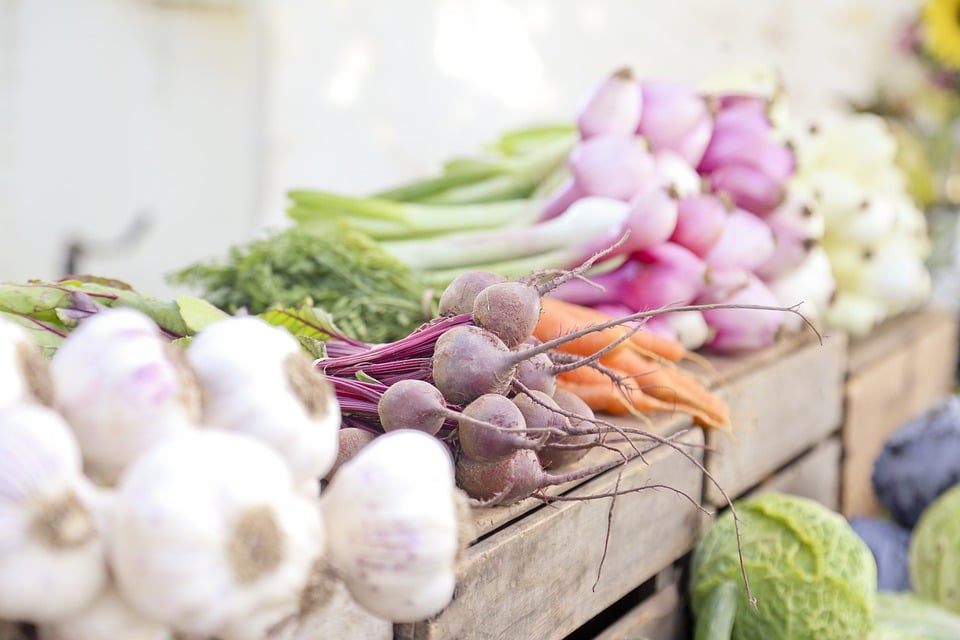 Williamsport Grower's Market is a year-round Saturday farmers market, held on the corner of Hepburn Street and Little League Boulevard, from 8 a.m. until 12:30 p.m., late-April through November, and 9 a.m. to noon, December through mid-April. All of the vendors are vetted before they can join: Anyone involved in the market must produce at least 80% of the products they sell. Said products include seasonal fruits and veggies, baked goods, coffee, and dozens of other PA-made and PA-grown items. Highlights include gourmet mushrooms from Greenwood Farm, sourdough bread from Love Loaves, wine from Bastress Mountain Winery and organic kombucha from Good Juju Company. 249 Little League Blvd., Williamsport; (570) 560-7240.
The Downtown State College Farmers Market is held on Fridays, from 11:30 a.m. to 5:30 p.m., on Locust Lane. Local vendors represent the bounty of the middle of the state, offering produce, bread, milk, cheese, beef, flowers, honey, succulents, baked goods and fresh-cut herbs, among other treats. The market runs from May through November, but offers lots of great ideas for how to shop local on its Facebook page. Locust Lane off College Ave., State College; (814) 571-8247.
Western PA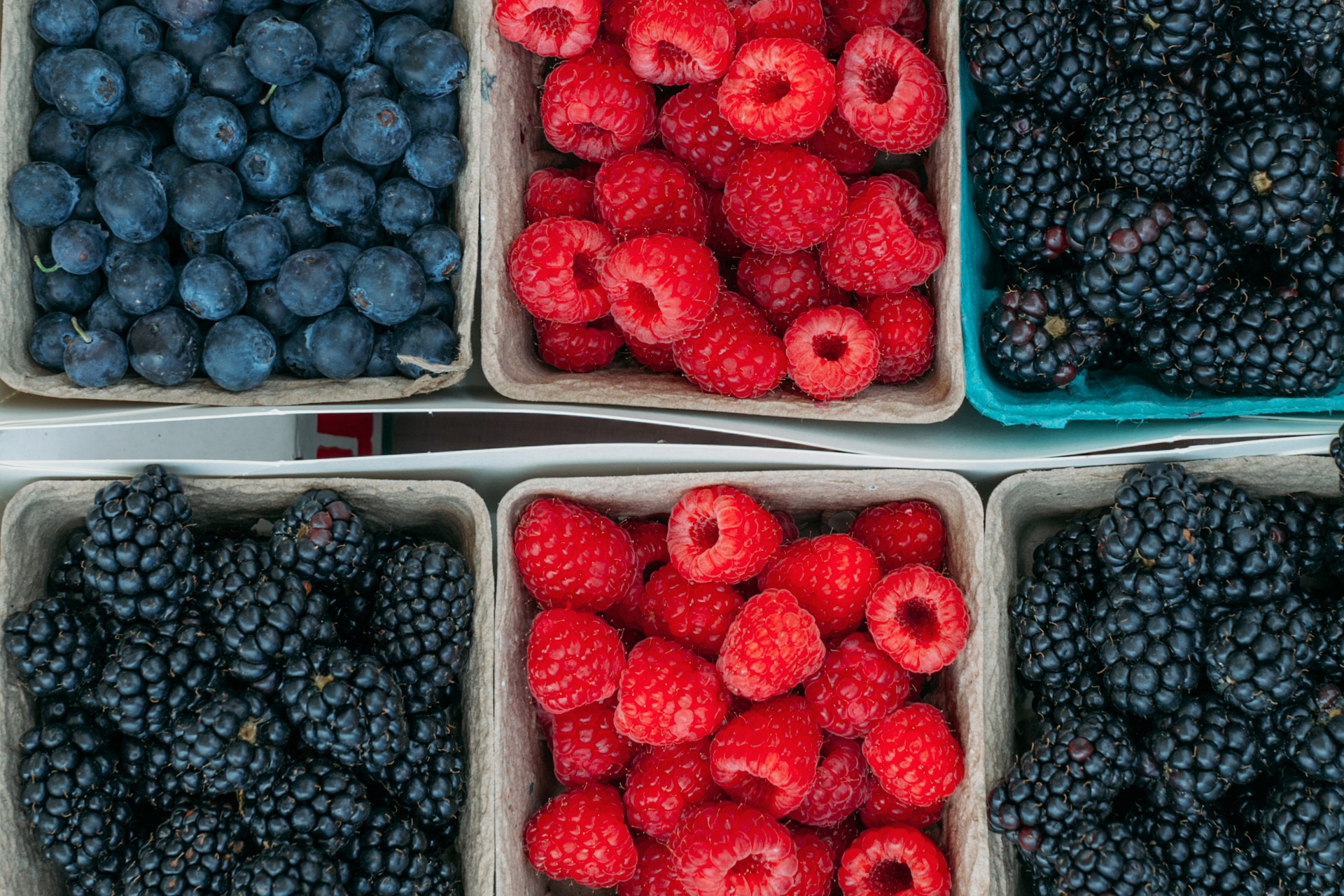 If you want to find locavore Pittsburgh folks on a Saturday morning, head to the Bloomfield Saturday Market. Some of the tastiest stuff in the city awaits there: cocktail mixers from Mystic Mixtures Potions Bar; heirloom meats from Grateful Life Farm; the most craveable carbs from Wise County Biscuits, and a ridiculous amount more. This is one of those farmers markets that's a jumping social scene. EBT is accepted across the market; simply stop by the information tent to buy wooden tokens that can be used with any vendor at the market. The Bloomfield Saturday Market runs 11 a.m. to 2 p.m., from May 7 to November, 19, 2022 and the first and third Saturdays, December through March. 5050 Liberty Ave., Pittsburgh; (412) 681-8800.
Wilkinsburg, a borough in Allegheny County, bordering Pittsburgh's southeastern edge, is home to a popular farmers market, which runs weekly on Thursdays from mid-June through mid-October, from 4 to 6 p.m. each week. At the market, you'll find farmers, crafters, artisans and prepared food vendors, exemplifying the Pennsylvania Association for Sustainable Agriculture's slogan: "Buy Fresh, Buy Local, Buy Art." Shoppers involved with the Fresh Access Food Bucks program through Just Harvest will get $2 bonus tokens for every $5 spent on an EBT card, which can be used to purchase more fruits and vegetables! SNAP, debit and cash are also accepted. 739 Penn Ave., Wilkinsburg; (412) 999-2688.
What's your favorite PA farmers market? Let us know in the comments here or on the PA Eats Facebook page!
Feature photo:

Ed Williams

Tomatoes photo:

Dish Works

Radishes and berries photos:

BigStock

Beets photo:

Pixabay

Banner photo:

Co-Op Farmers Market

Video:

Pittston City Farmers Market